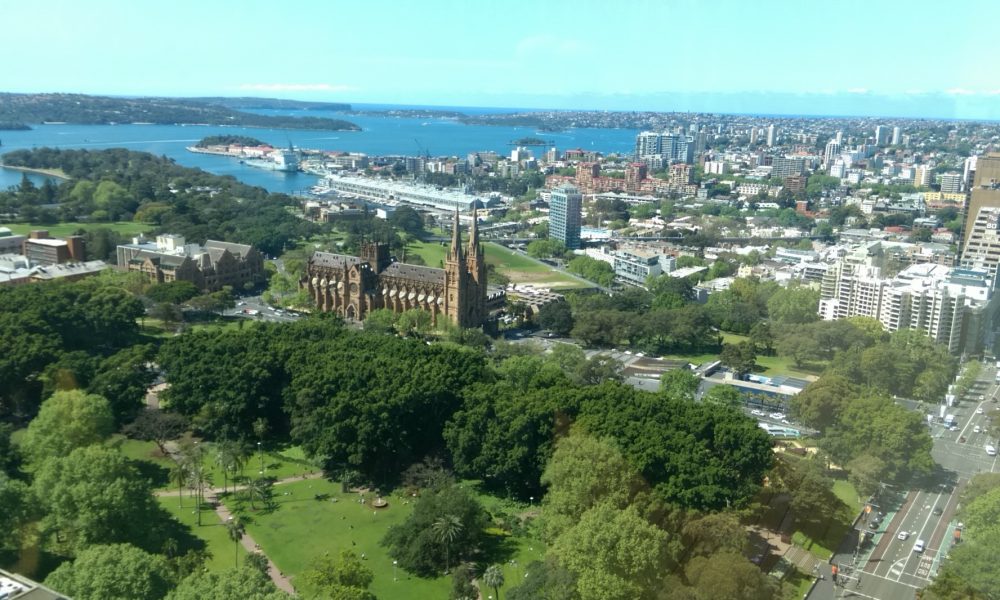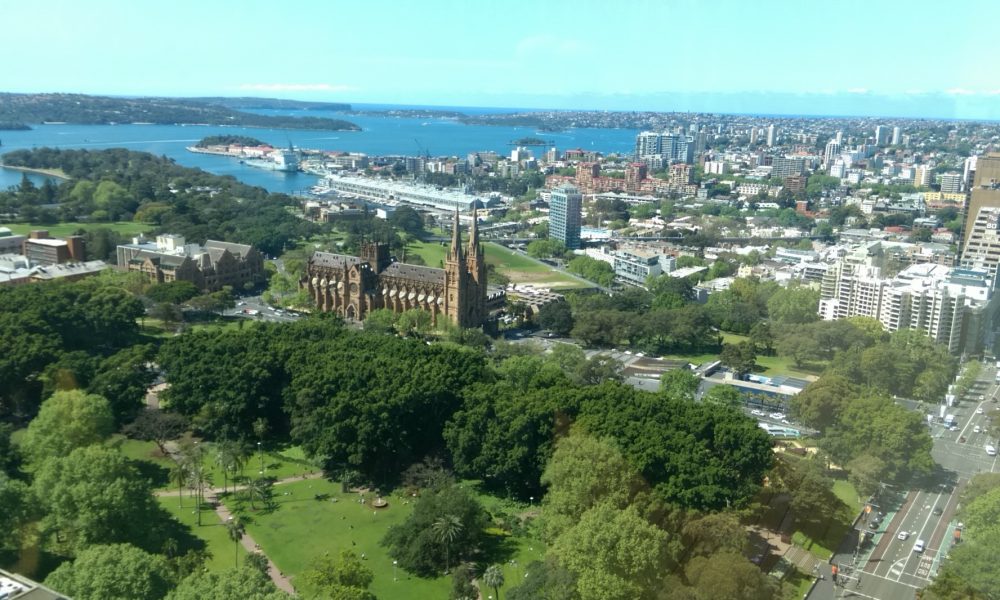 In September 2015, I embarked on a two-week holiday with some friends. Our itinerary saw us spend three nights on the Sunshine Coast, three in Brisbane, two on Byron Bay (the easternmost point of Australia) and four at Surfers Paradise.
After a 1hr 15mins flight to Sunshine Coast, we went to the bar in our hostel site (Nomads) and won a $35 bar tab for some very questionable but hilarious activities. The DJ played a few of our requests, and we just had a good time before struggling to sleep because the local birds – kookaburras – sound like monkeys and make noise all night.
This was also the night I saw my first (and to date, only) big spider! He wandered into the hostel reception as we were checking in. Unfortunately, I don't have a photo but he was about the size of your iPhone, but spider-shaped.
The next day, we visited Noosa, the main beach of Sunshine Coast, and wandered through the national park.
Later, we hired a boat to drive around the coast in. We did a bit of fishing, had a few ciders, stopped a little further down the coast near some pelicans, and took in the sights of the million-dollar houses that surrounded us. I have to say that this was one of the major highlights of the holiday for me!
Fraser Island was our trip for the next day, and we had to wake up really early to catch what can only be described as a "tank" to drive us to the island. Fraser Island is the largest sand island in the world, and although we didn't have perfect weather, the most spectacular part of the day was spent at Lake McKenzie. The sand here is pure white, and the water is extremely pure and slightly acidic, meaning it's incredibly good for your skin. The Aboriginal people claim that it has healing powers, and that ten minutes spent swimming there will make your skin ten years younger. We were told to be really careful here, as anything that you put in the lake will never find its way out, and the water would lose its purity.
The island is known for its pure dingo population, and apparently there was a baby one around, but we didn't see it. Instead, we saw some deer and kangaroos very briefly. Later that day, we went on a pub crawl arranged by the hostel for all the backpackers, which was admittedly fun, but the best part of it was Reyhan plugging her laptop in to finish an assignment in the club.
The next day, we took a coach to Brisbane, the Capital city of Queensland state. This part of the trip was particularly special for me, as Brisbane is the hometown of Shristi and Marcelina, two Australian girls who did their exchange program at Essex. It was amazing to see them again, and talk to them about what it's like to be back home after such a huge trip (they travelled all across Europe during their time there), and what's gone on in their lives since. It was also very nice to have two tour guides to show us the best parts of the city, including some brilliant rooftop bars and clubs that night. Brisbane has some of the best nightclubs I've ever visited.
While in Brisbane, we visited the beautiful Roma Street National Park and fed strawberries to lizards and one surprise possum. We ended that day picnicking with Marcelina at Southbank, the location of a man-made beach on the Brisbane river.
A funny story – that night as we headed to bed, Pilar my Spanish friend noticed a cockroach in the hostel room, and ran to the reception to tell them that she had spotted a "little animal" in our room, which obviously became the nickname for all other cockroaches we came across during the rest of the holiday!
Our final day in Brisbane was spent with Shristi, who took us on ferries up and down the Brisbane river. She showed us the beautiful University of Queensland campus, where she used to attend, and nonchalantly mentioned the turtles that live on the campus. Because obviously, resident turtles at the lake are no big deal.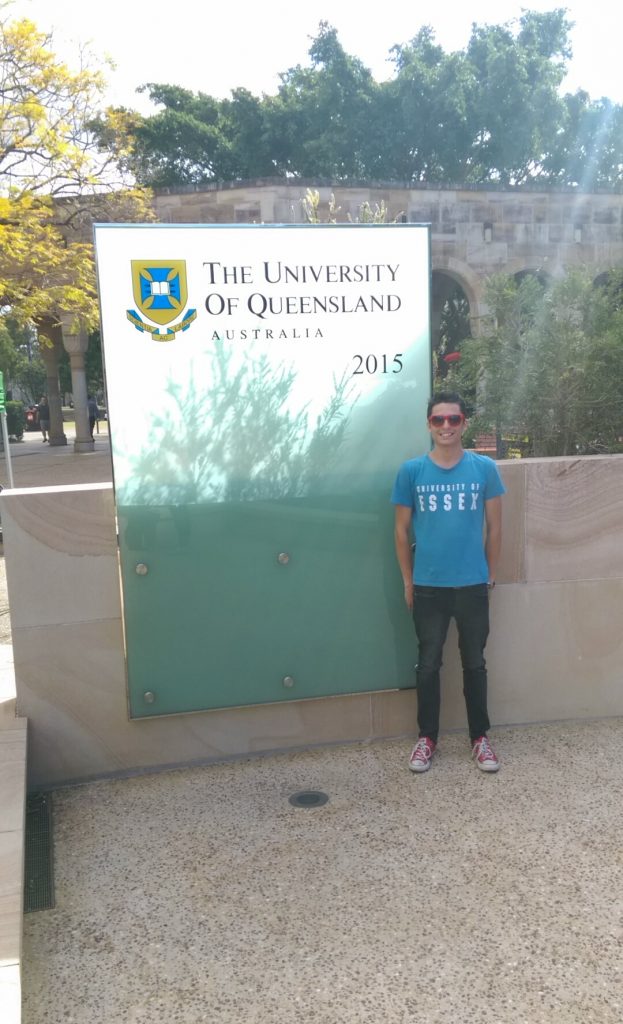 Byron Bay was our next stop, and as a turn of fate, we were upgraded to a hostel room only for us, which meant a tiny bit of extra peace. Here, we kayaked in the sea looking for whales (but only saw turtles, what a shame), and saw the eastern-most point of Australia. It's a brilliant little town with a very chilled vibe, probably the most relaxing point of all our travels.
Surfer's Paradise is an area of Gold Coast where we made our final stop, known for its theme parks. Here, I had a terrible day at Movie World, where I dressed for the beach but instead experienced some weather that would put English rain to shame, and ended up wearing a stolen bin bag before cutting my losses and heading home early.
We also visited Sea World, where I had a much better day, stroking stingrays and watching penguins, dolphins and starfish. Seeing as we'd been very active the whole holiday, I took some time out on Gold Coast. It was nice to relax, especially when the sun was out!
Soon after this, it was time to return to Sydney!