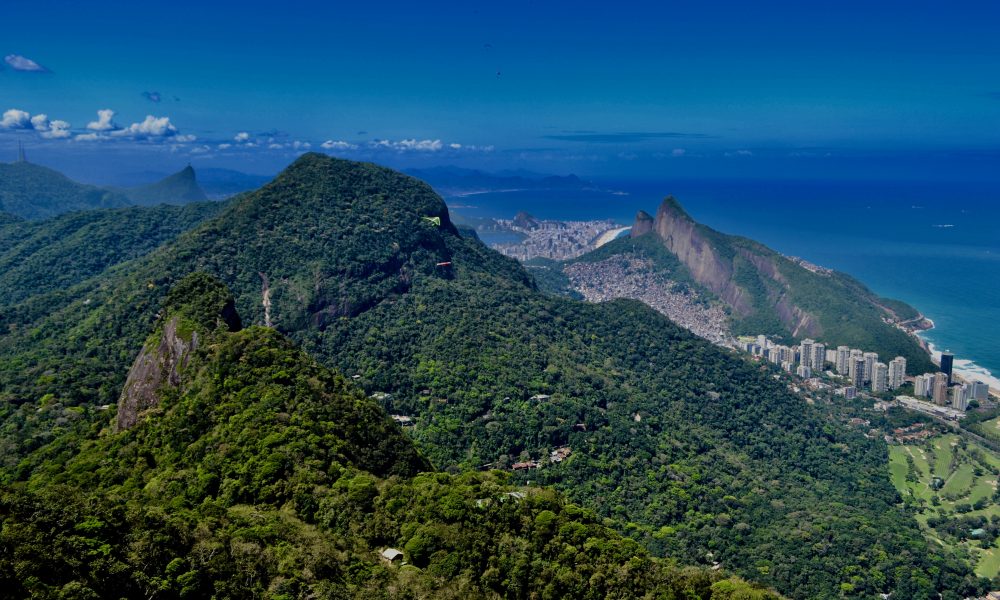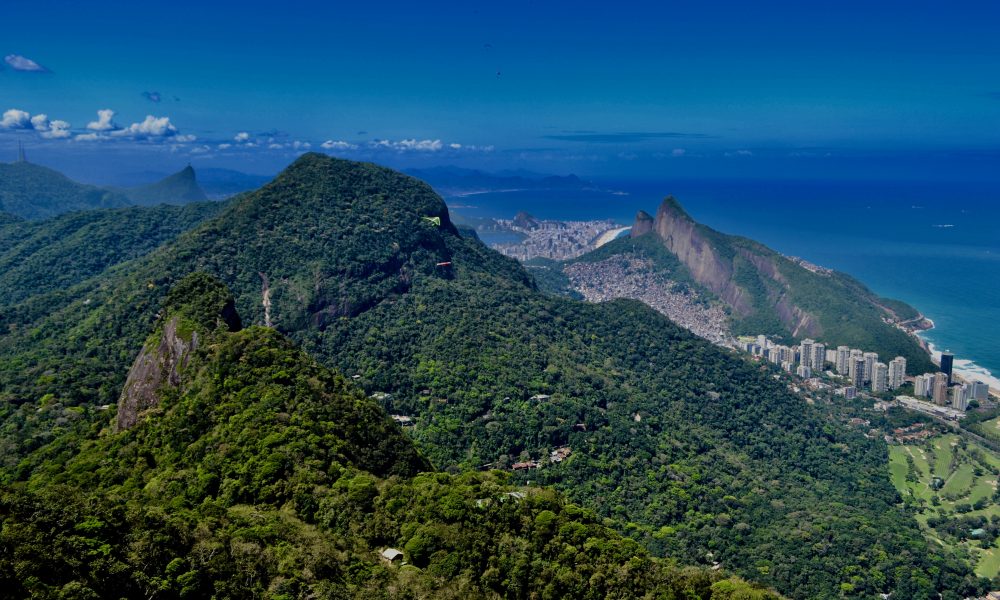 When British Airways announced their New Year sale offering 100 flights at just £100 in commemoration of their 100th birthday, I was excited. Like, really. The only catch was that the dates and destinations were only revealed at midday each day, causing you to have to make a split decision there and then, committing to dates many months in the future and to destinations you likely know nothing about, all before the flights are sold out in minutes*
*If you're a real human with a job and stuff…
I felt smug. I cleared my student calendar (by this I mean I decided to do lunch with my friends at 12.30 instead of 12.15) and set up shop in the coffee shop, one hand poised over the refresh button, and an overly frothy latte clutched by the other. The clock struck twelve, I refreshed. Philadelphia? Yawn. Caribbean? No thanks. Rio De Janeiro?
Brain: Kerri, you know nothing of this place and have never once expressed any interest in travelling to South America, let alone to Rio.
Voice in head: Two weeks? Sounds about right. September? Probably won't rain. How do you know you'll be free in nine months' time? Shhh. Can I afford to stay here? We'll figure that out later. Is it safe? Is anywhere?
Brain: Sigh
Bring on September 11th and, despite British Airways' best efforts to ruin my life through cancelling my flight, I was eventually on my way with slightly amended dates and a pocket full of safety precautions. Here are some of my recommendations for those of you who are thinking of visiting Rio De Janeiro!
WHAT TO DO
See Leme
Jutting out into the ocean at the far end of Copacabana Beach is Leme, the forested, rocky home of the old colonial Duque de Caxias fort. On arrival you'll need to pay entry to the slightly fierce looking guards at the gate before you make your way up the winding path to the very top.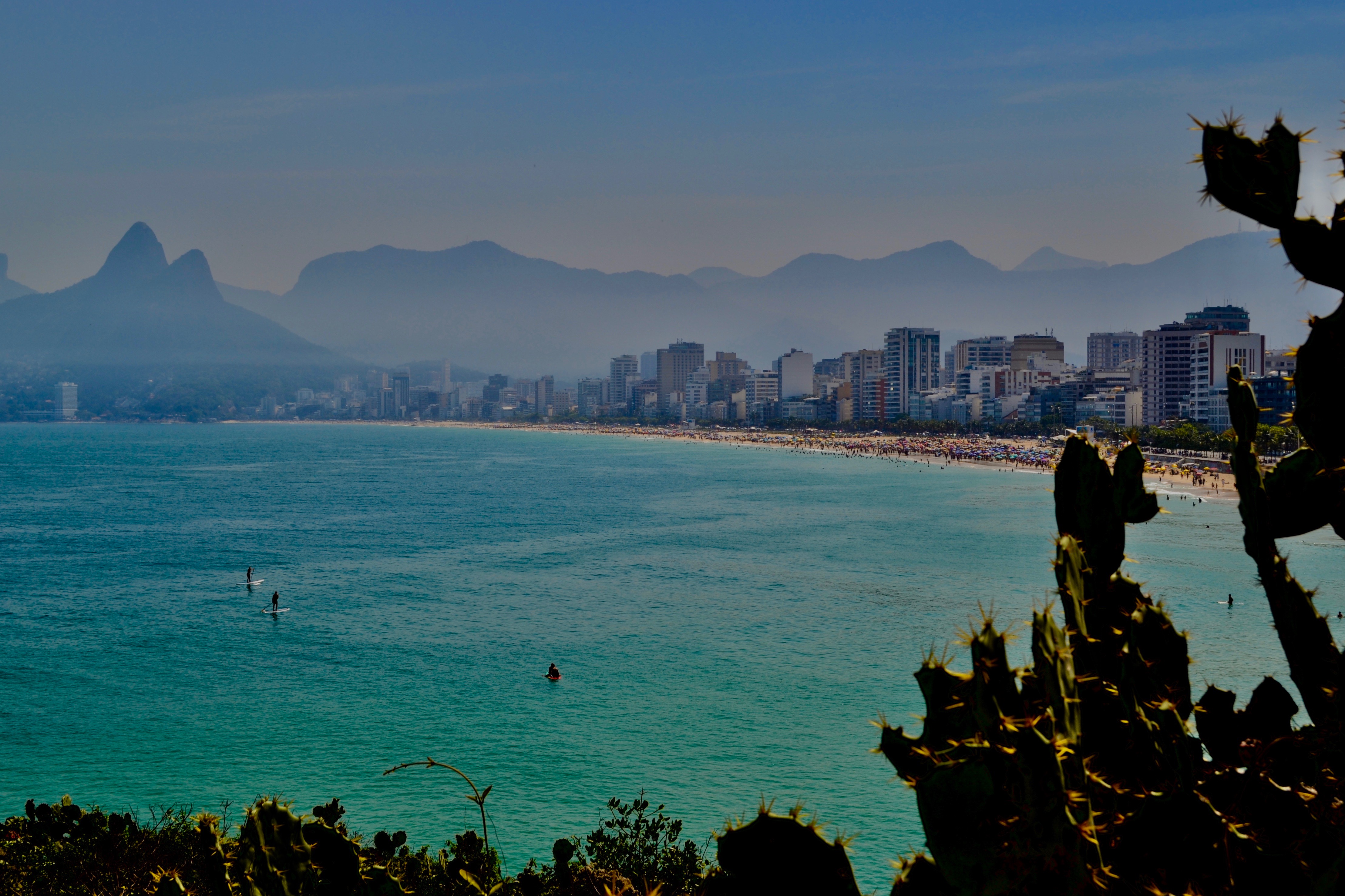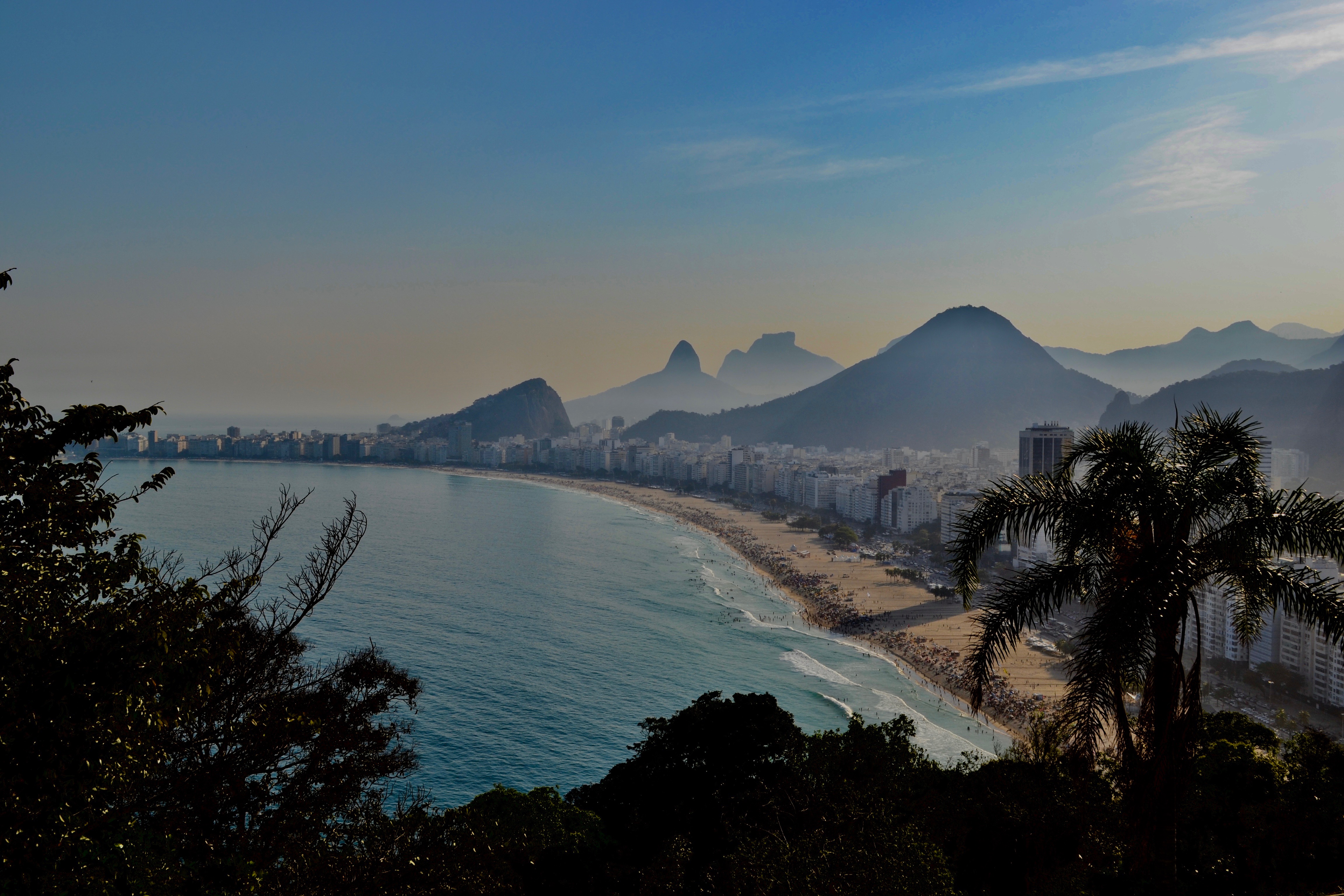 The climb takes about 20 minutes, but there's plenty of nature at hand to keep you occupied en route. Best enjoyed at sunset, the views from here stretch all the way across Copacabana Beach, framing the likes of Pedra da Gavea and Pedra Bonita in the distance, as well as Christ the Redeemer to your right. You'll also be about as up and close and personal with Sugarloaf Mountain as it gets without actually climbing the thing itself.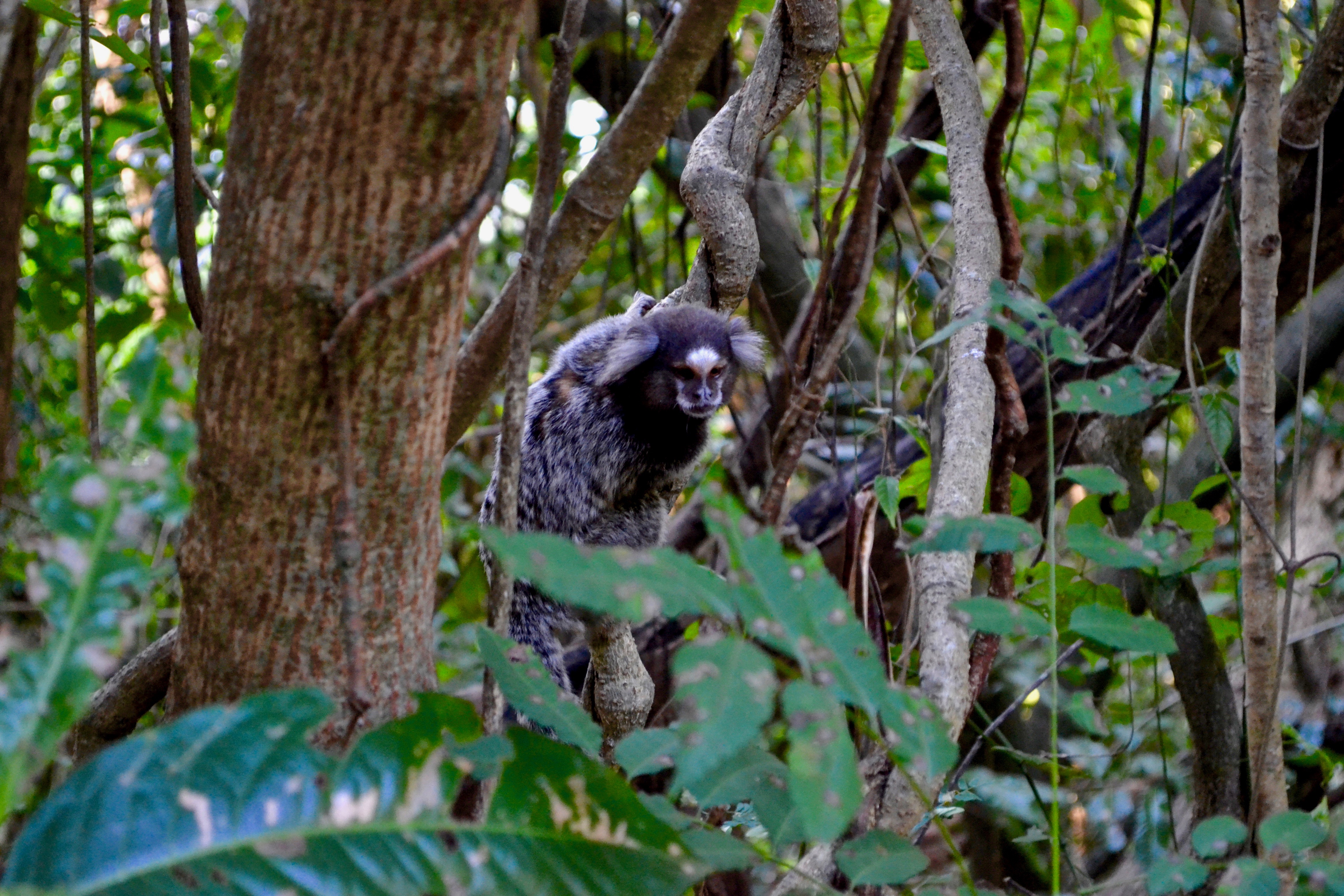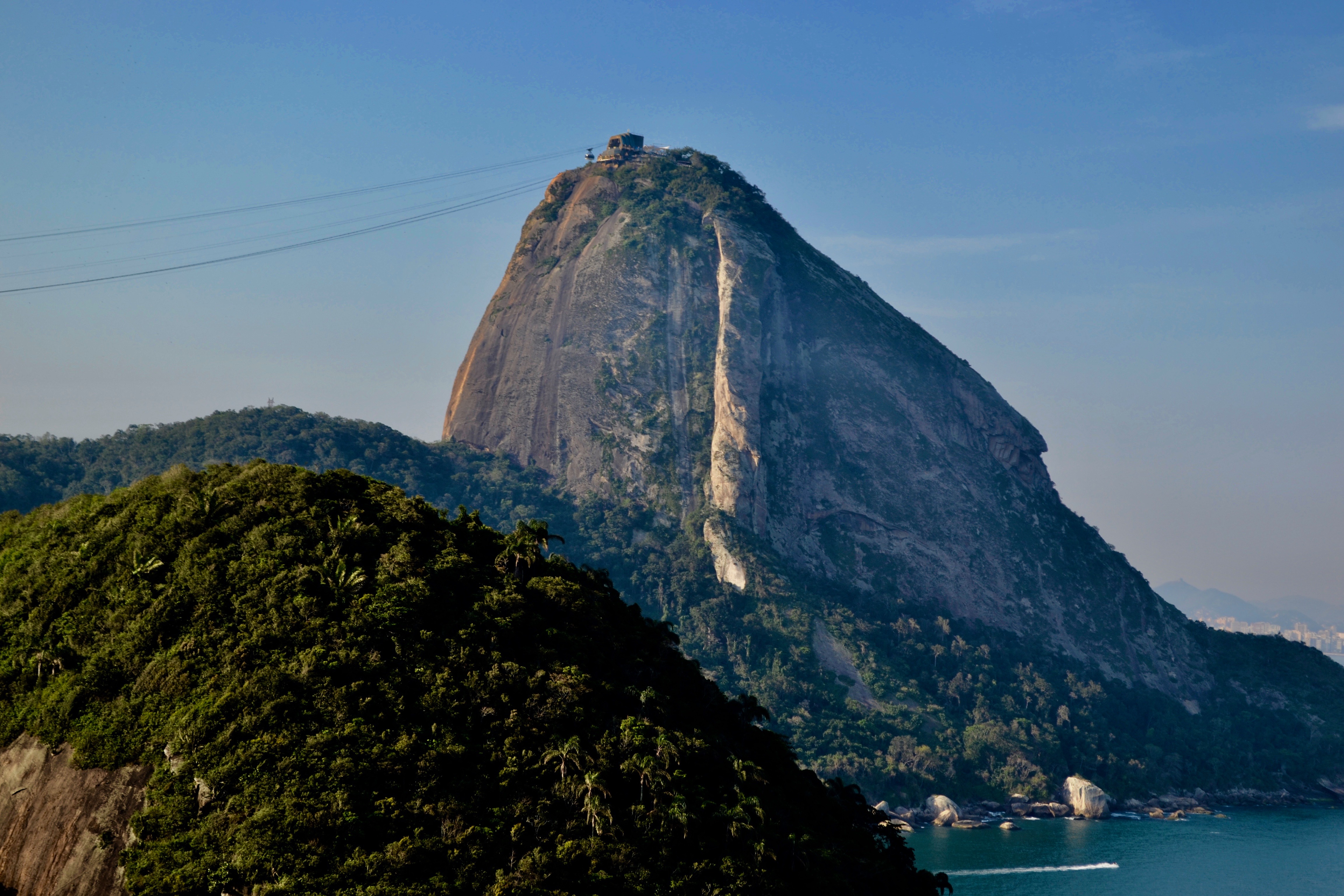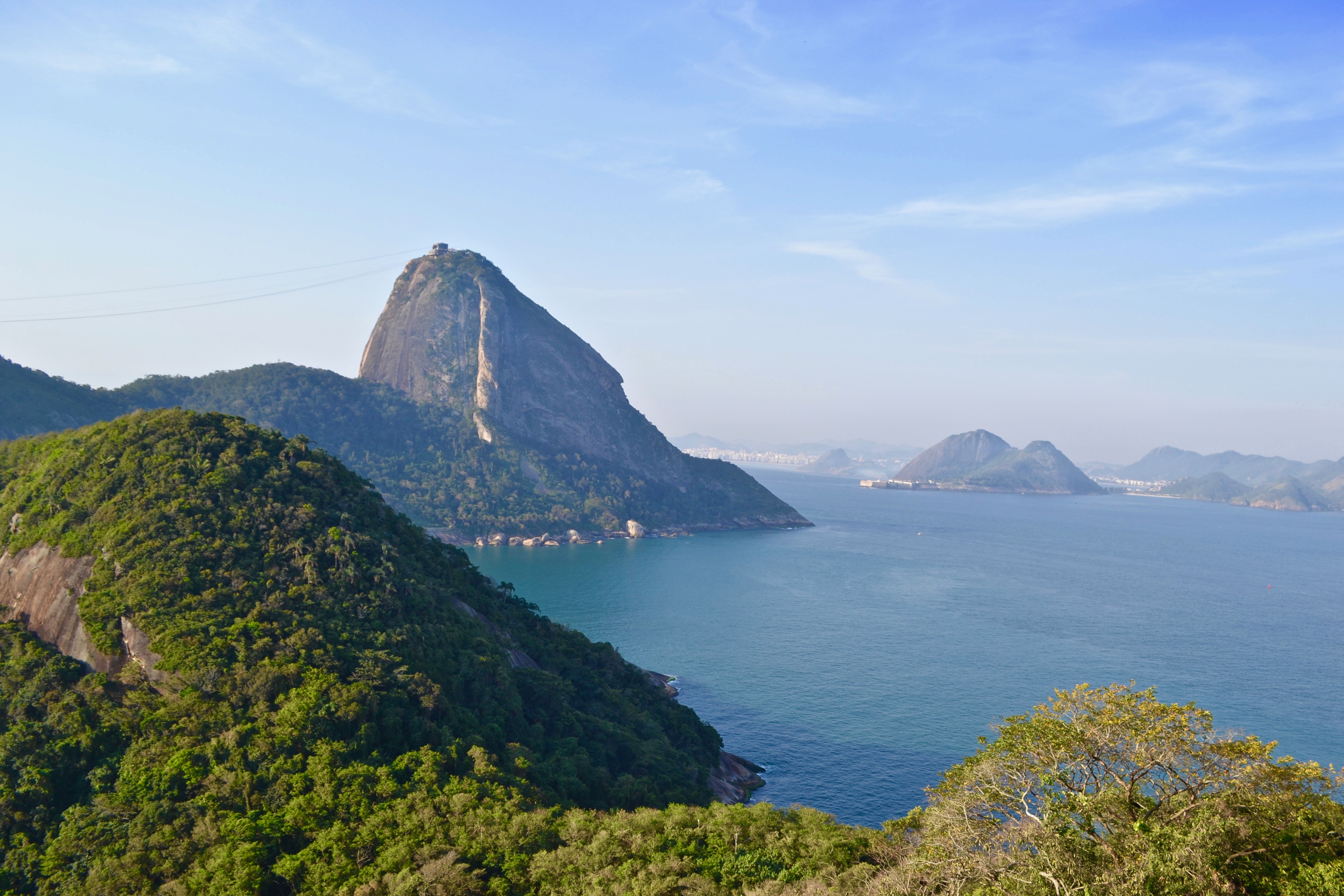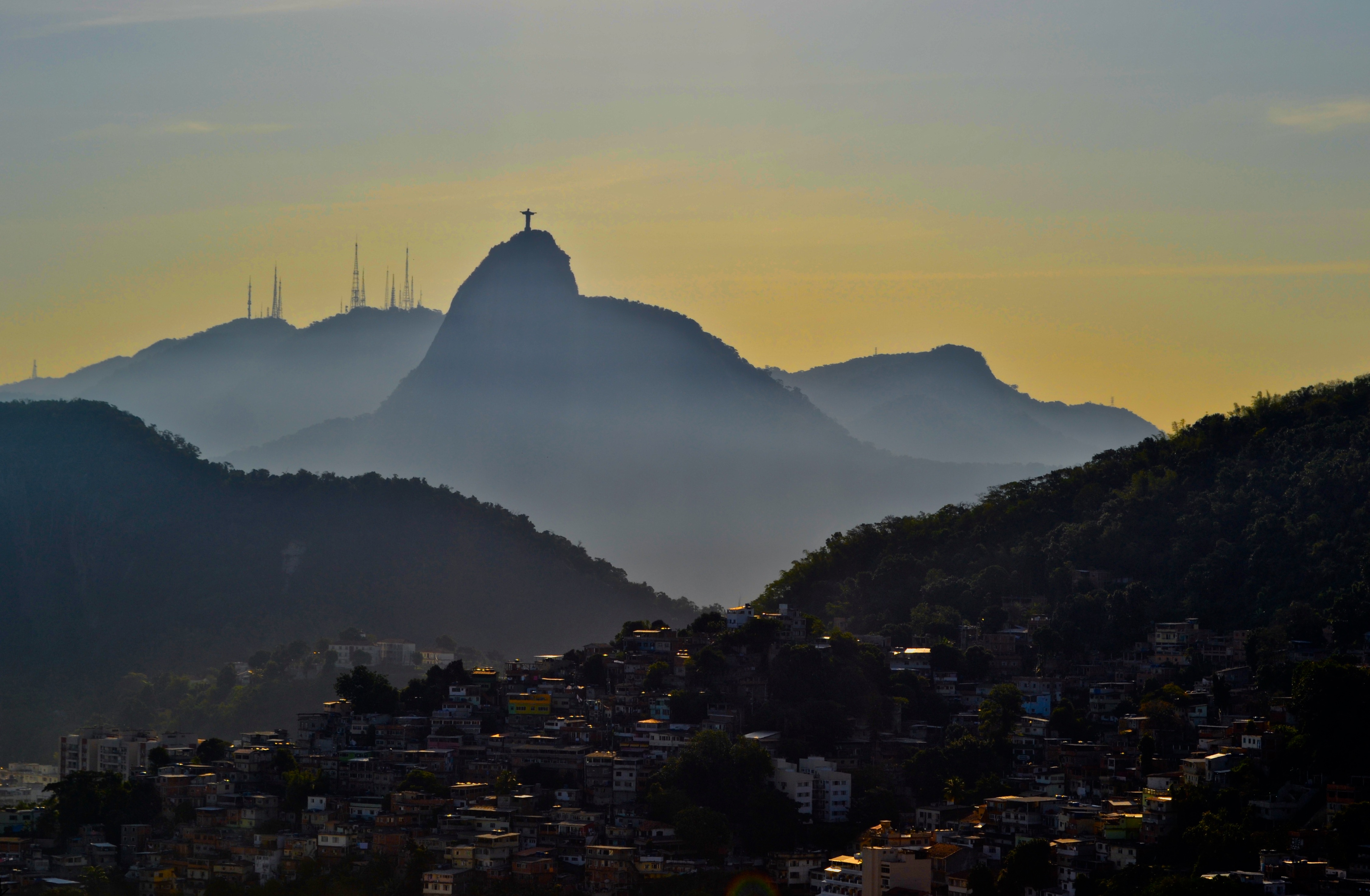 Beach o'clock
No trip to Rio would be complete without a visit to two of the most iconic stretches of paradise on the planet, and thousands of people flock to experience their bliss on a daily basis. Enter Copacabana and Ipanema. Their coral blue waters are kissed by rays of scorching sun and the sand is a pearly shade of white, making them the perfect place to top up the tan or enjoy a game of volleyball. Ensure you come with an appetite though, as street vendors patrol the beaches, dishing up everything from grilled meat cooked on portable barbecues, to cooling ice creams. The beaches are separated into twelve 'posts' as points of reference, and each post is known for its different vibe. For example, while post nine is renowned for its daytime party vibes and rainbow flags, I spent much of mine at post 12, which the BBC quotes as being "good for billionaires and celebrities". Go figure. If you're not a sun worshiper, then why not take a stroll? I almost walked the full length of the two of them, stopping for the odd coconut or three along the way to keep hydrated.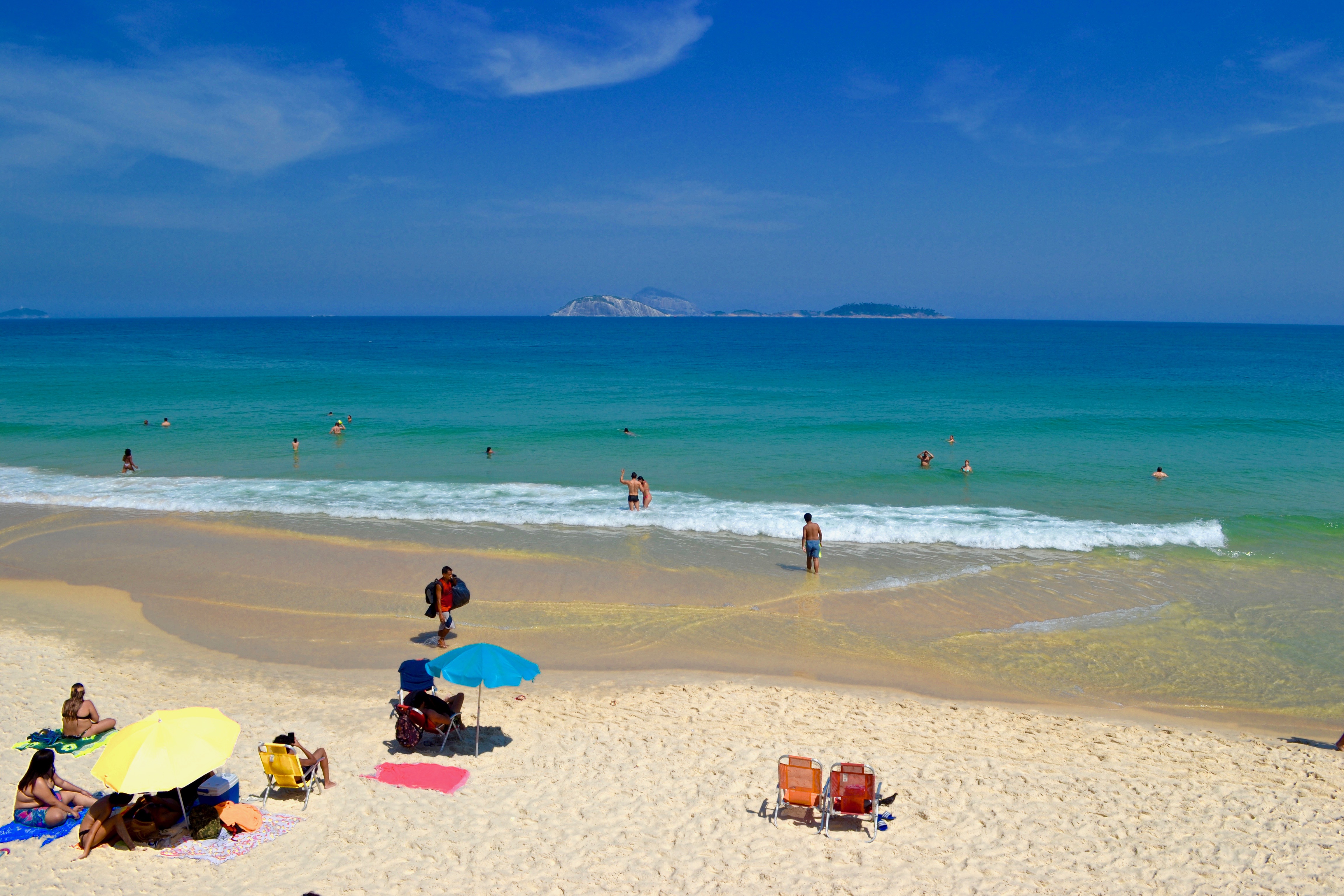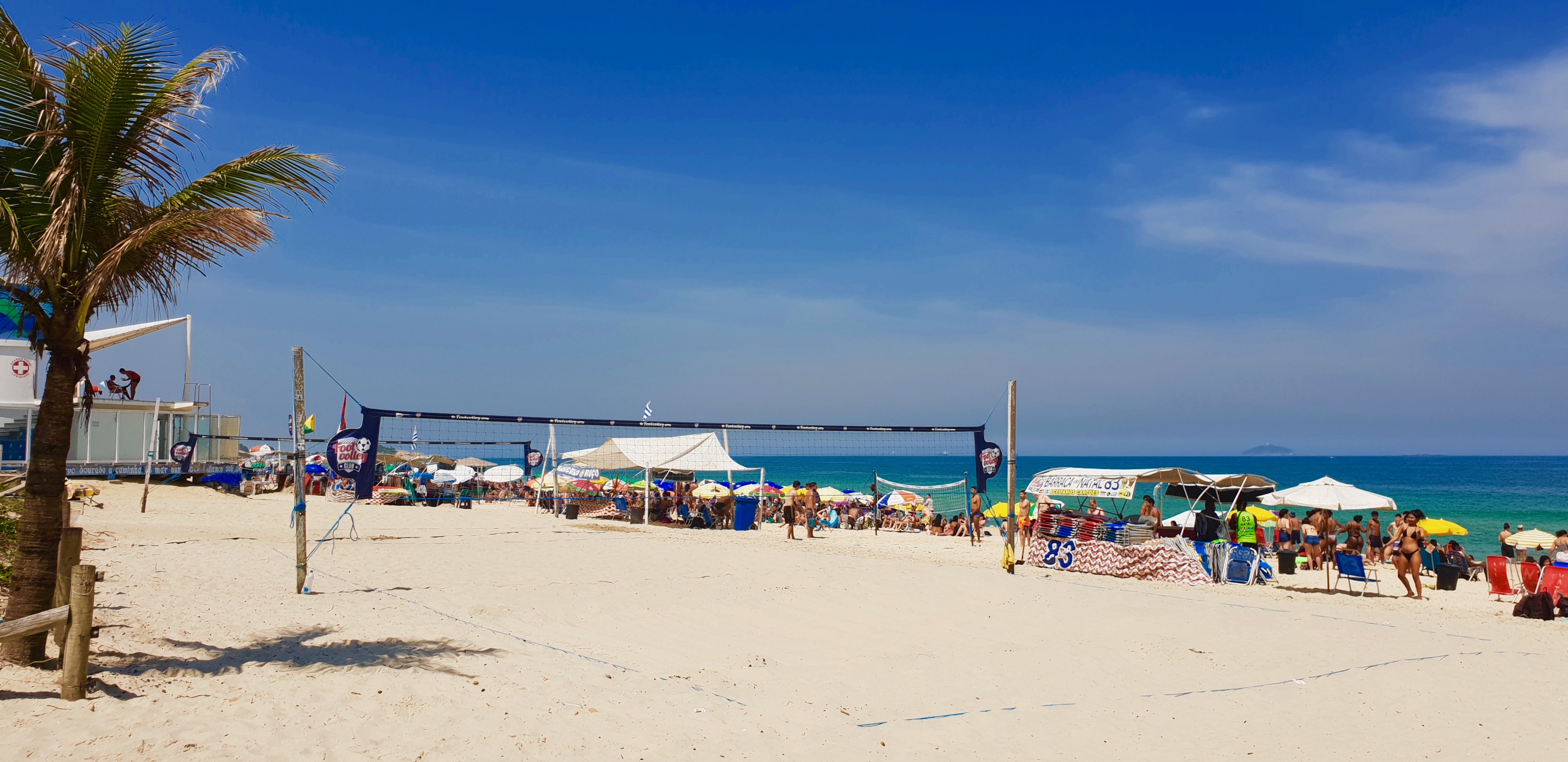 As we all know, the Brazilians are passionate about their football, and one of the highlights for me was spending the morning down at Ipanema beach having a kick about with some locals. It's fair to say they showed me up, but with a backdrop like this, you could easily be distracted, right?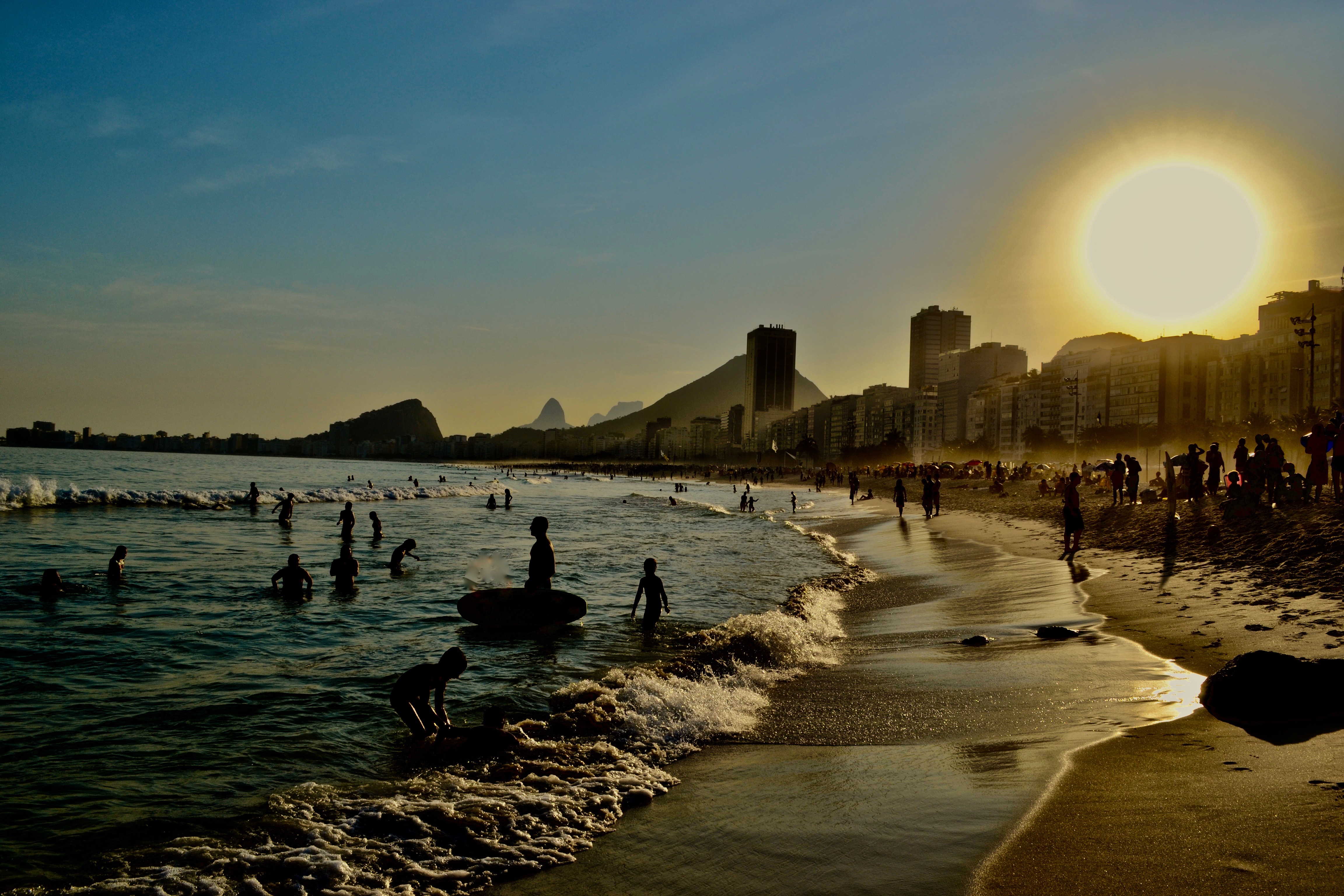 Shop
Perfect for folks of all ages is the lively Ipanema Market, known locally as Feira Hippie de Ipanema. You could easily spend an hour or two strolling around checking out the local goods, ranging from handcrafts and jewellery to artwork and clothing. This is a great place to pick up souvenirs for cheap if you're bold enough to haggle, but it's only in business on Sundays, so make sure you pencil it into your plans early!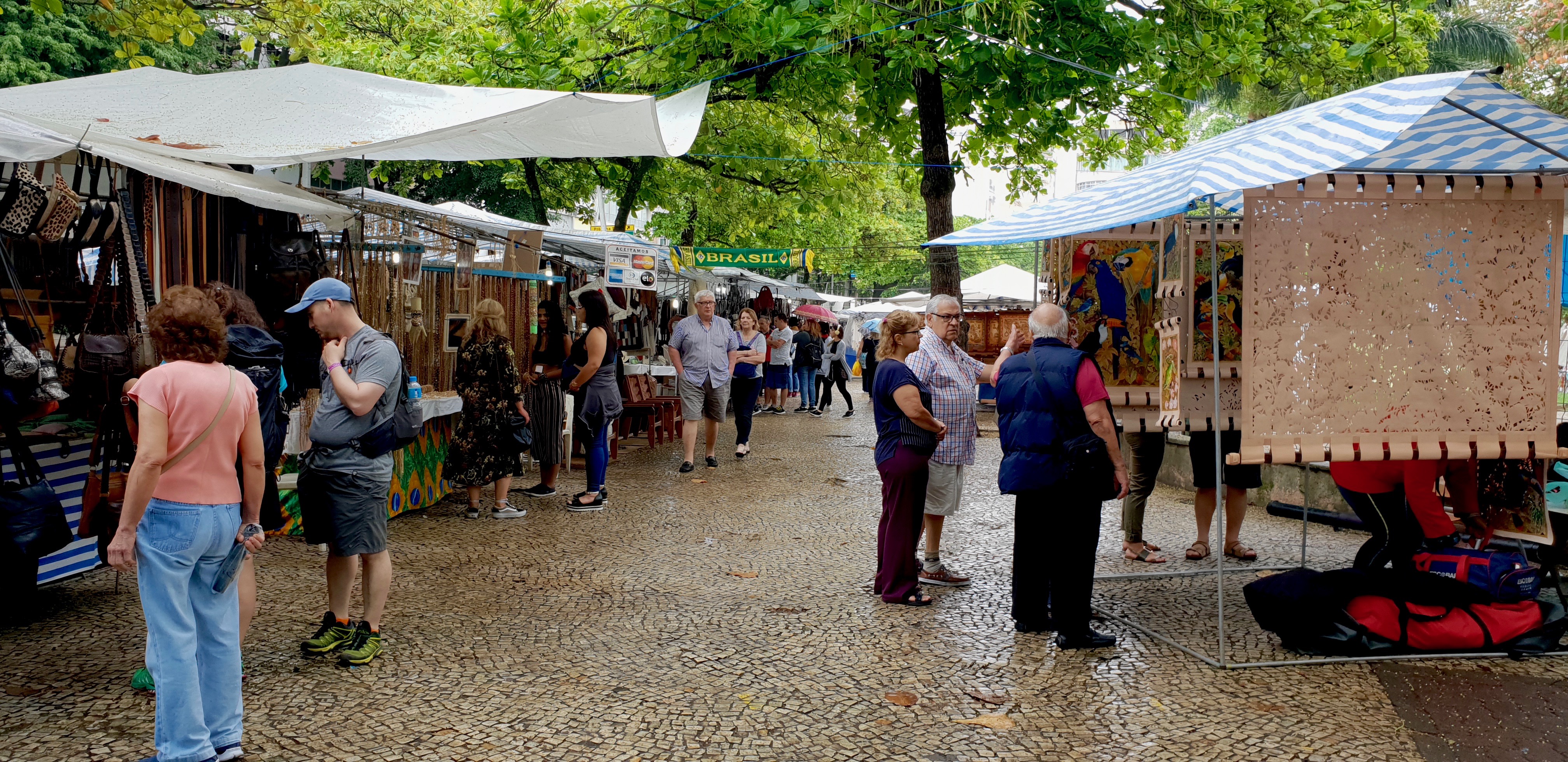 Hit up Lapa
Staying in a hostel, I heard murmurs of Lapa on a daily basis as I sat at the bar or around the pool, and it wasn't long before I was invited out to paint the town on a daily basis by enthusiastic party goers. Now, my partying days are way over, but this was, apparently, an obligatory expedition – a small window into one of the ways Brazilians party. With two local friends as my guides, we made our way to Lapa, Rio's most booming nightlife spot.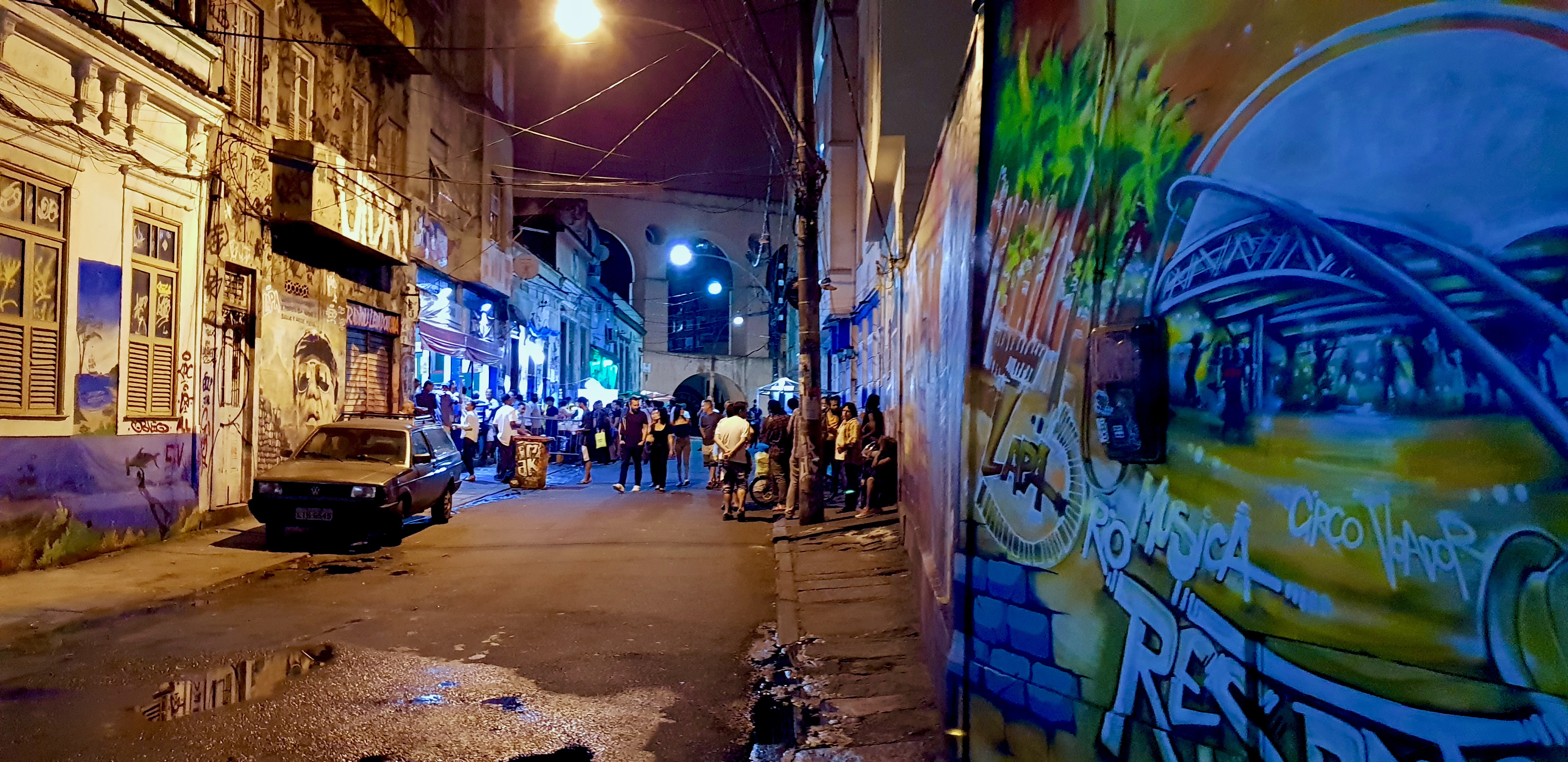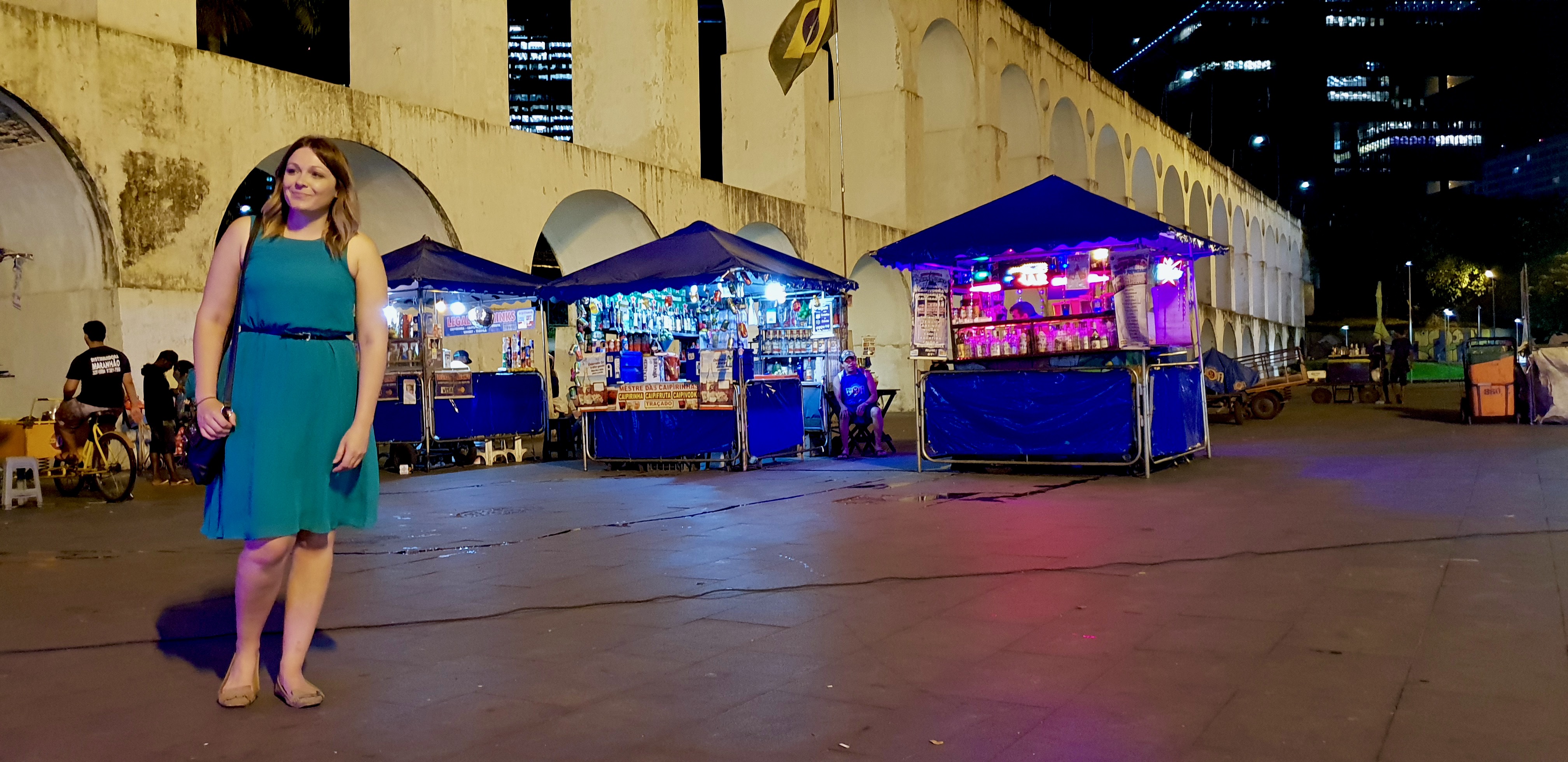 People spilled out onto the streets, as the traditional bars, clubs and dance halls were all at capacity. The streets were vibrant. The drinks were strong. The noise levels were obnoxiously loud. It was everything I imagined it would be. Set to the backdrop of the Roman-style Arcos de Lapa Aqueduct, there's a small square packed full of venders serving up the Brazilian classics, and this is where to go if you like things strong! We ended our evening at a snooker hall, before retiring like the near-middle-aged recluses we are.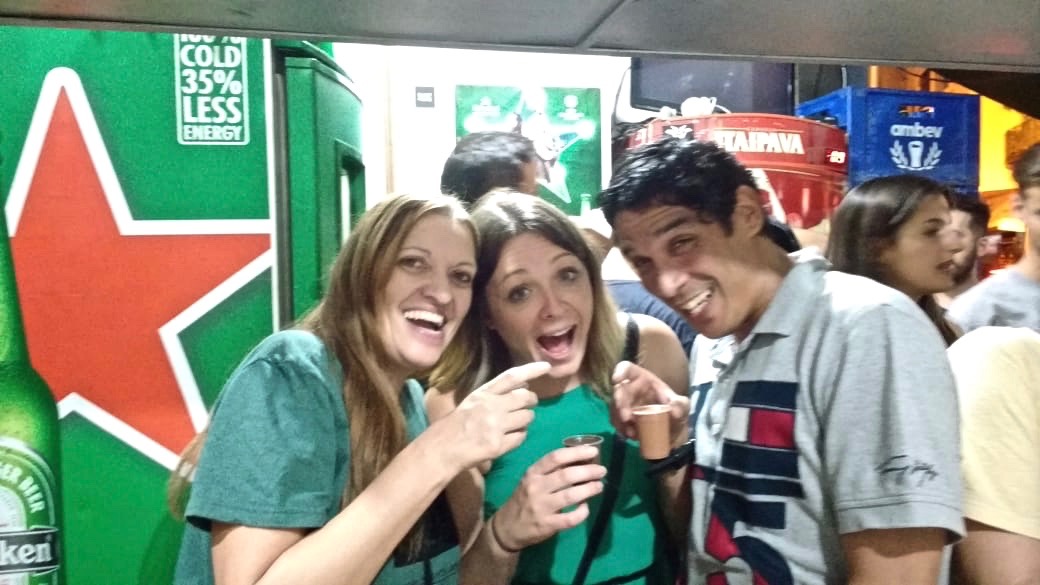 Aim higher
Perfect for a rainy day, head on over to Botafogo for a bit of rock climbing. The area itself is on the beachfront, but there's plenty to see on the backstreets too, as you weave your way through. We headed to Evolution, who had the most tasteful sign possibly ever. The guys all spoke English and were super friendly.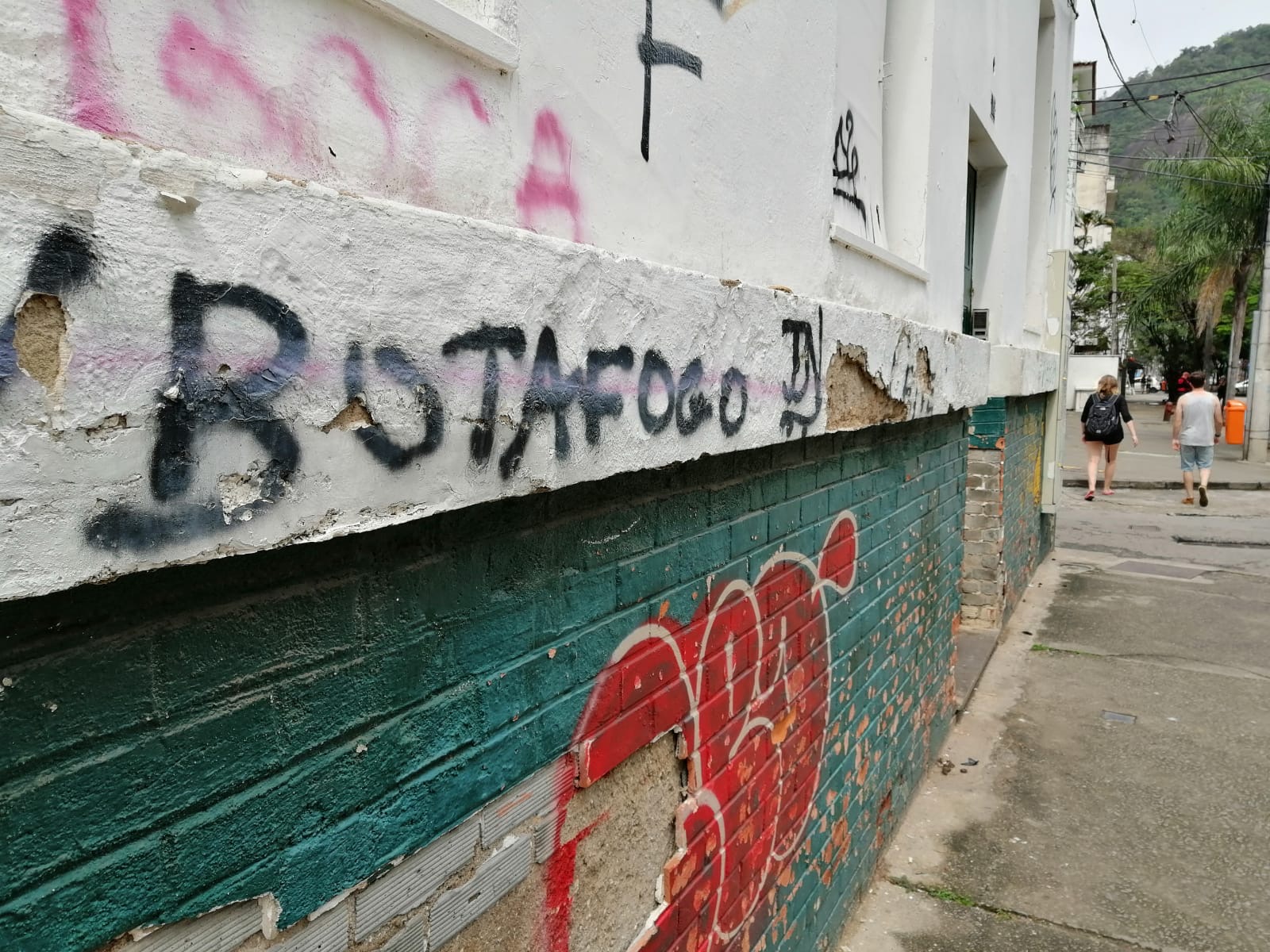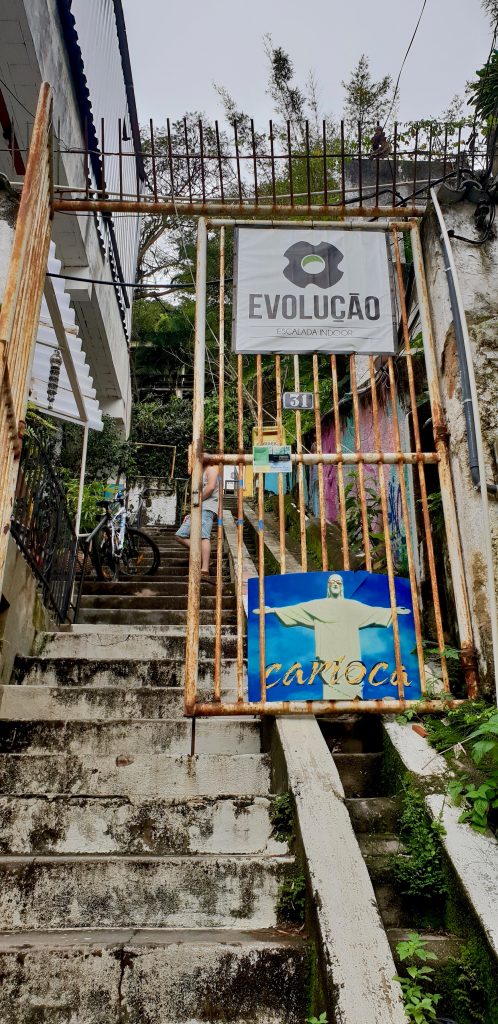 Christ the Redeemer
It would be criminal to not have this guy on the list. Karl Pilkington's reviews of the statue had left me intrigued and wondering whether his chin really did make him look like Jimmy Hill, or, indeed, the whole thing truly did resemble an annoying pylon. My luck in the past when attempting to catch even a glimpse of a wonder of the world, despite being less than 100ft away, had always been non-existent, so I didn't hold my breath for this one being any more successful. I had to see it for myself though, so off I went. The journey itself to get there is fairly arduous; travel along a bumpy, cobbled, windy road that makes you want to throw up on yourself until you reach a checkpoint, then get out of the car, queue to have your ticket checked, transfer to a park-owned vehicle, drive further up a bumpy, cobbled, windy road that brings the sick back up again, before eventually rocking up beneath the 200 steps you'll then need to take to reach his toes. Apparently there's also a cog train that will take you up, but the queues are horrendous. Upon finally reaching the top of the stairs, I found myself amid thick, lay-lowing cloud and I could barely see 2 metres in front of me.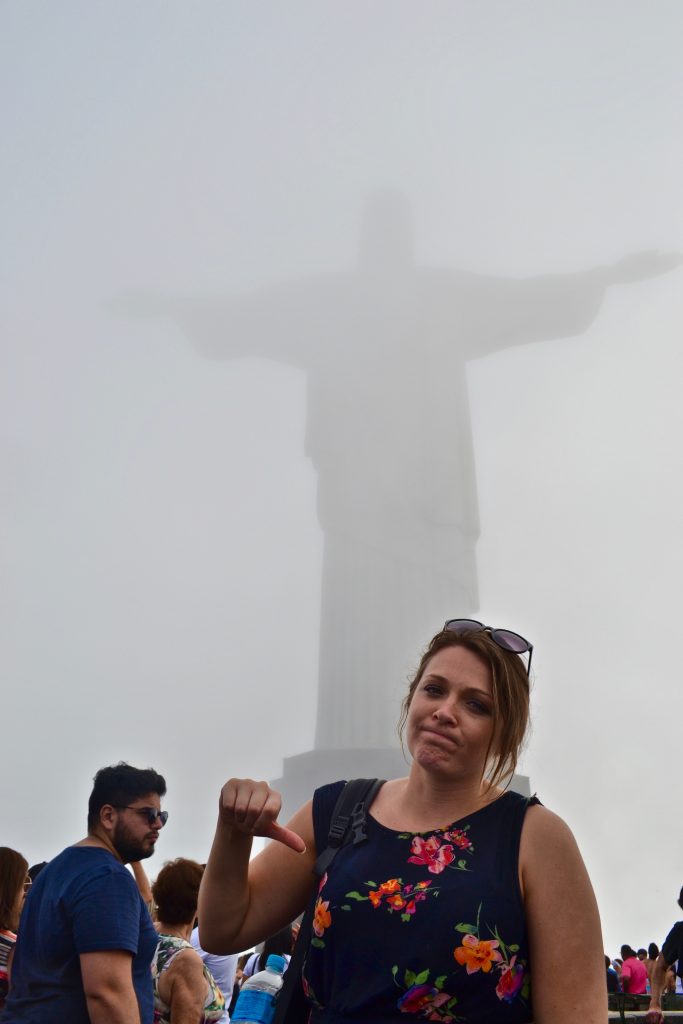 This wasn't ideal. I wandered towards the statue to try to look him in the eye, face on, and in doing so joined the other six hundred thousand people sat on the floor, poised with their cameras and the same idea. Every time the wind even slightly blew the cloud – revealing even the tiniest section of his face – the crowd would break into rapturous applause and rise to their feet, cheering and whooping. This went on for a good thirty minutes, as we were treated to a handful of glimpses totalling about twelve seconds. My advice here being: check the weather, lads.
On our way home we detoured via the neighbourhood of Saint Teresa, which had a small-village vibe. The streets were winding and colourful, lined with bougie cafes to wet the whistle and home to beautiful vistas overlooking the rooftops below.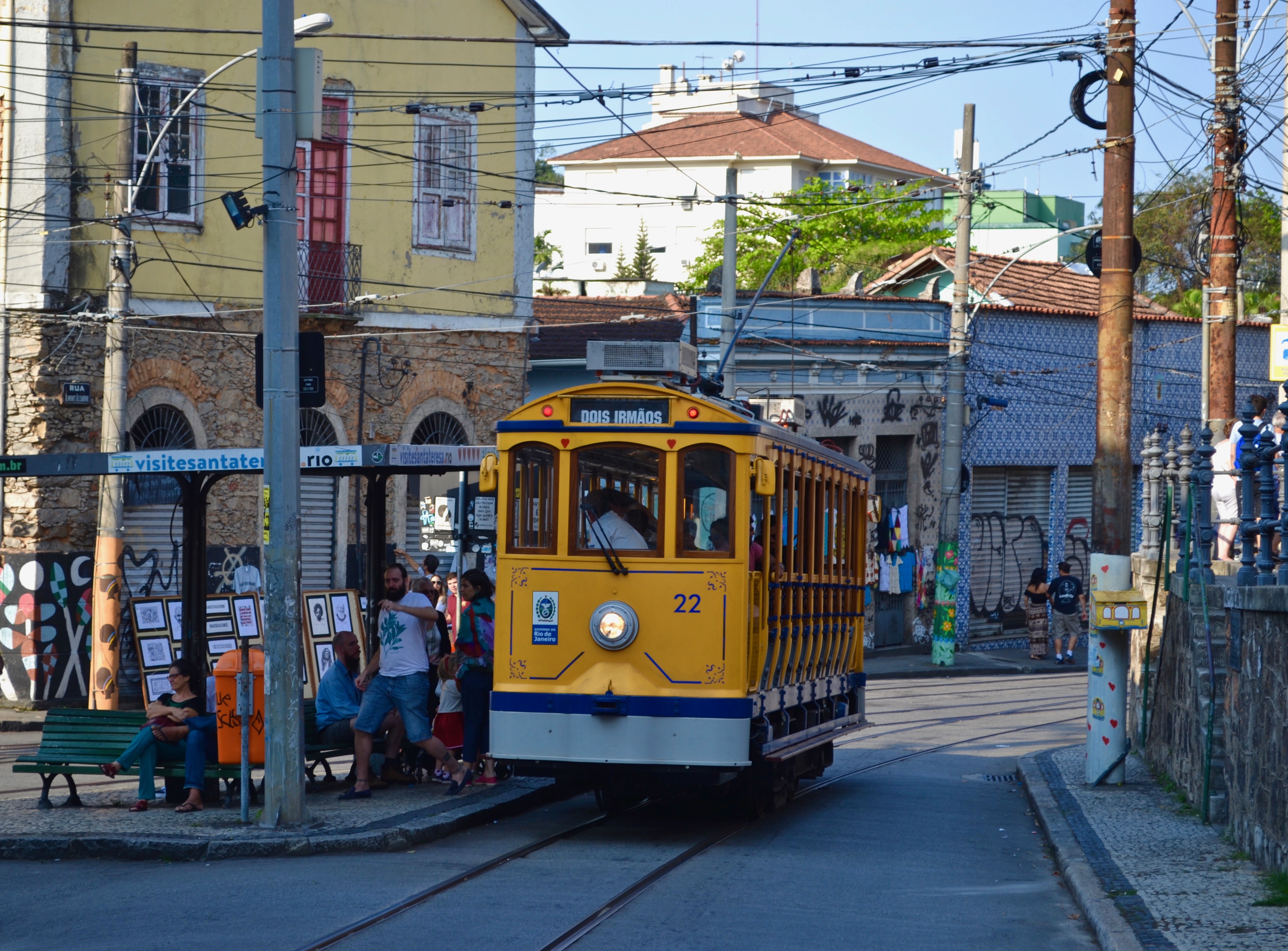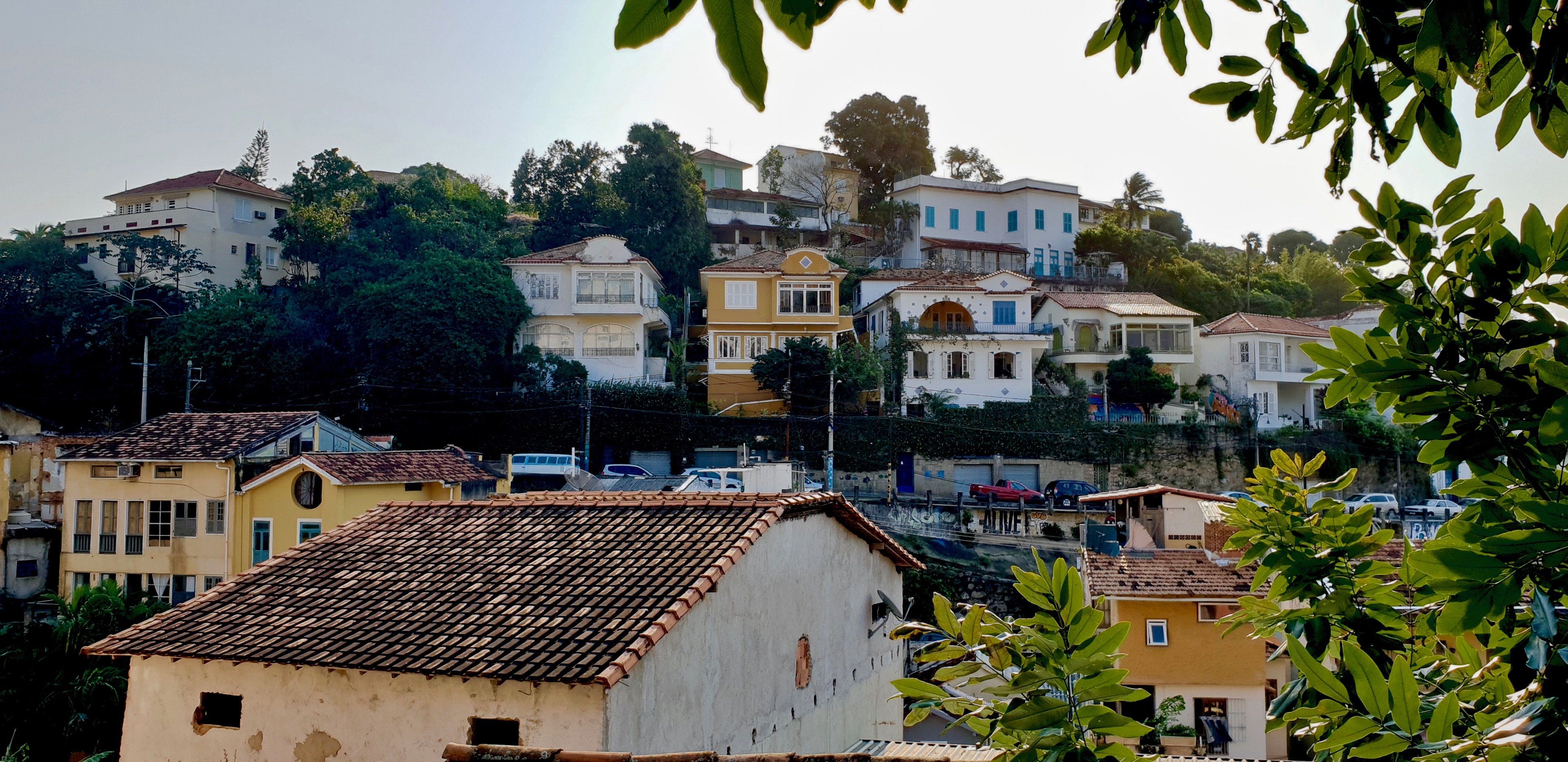 Take on the heights of Sugar loaf
Sugarloaf Mountain, or Pão de Açúcar if you're speaking to a local, sits proudly on a peninsula in the Atlantic Ocean. Rumour has it that hiking to its peak is a bad idea safety-wise, so I opted for the cable car. Up through the clouds we went, and as we emerged the sun was beginning to set. Now, this is the most popular time of day, and for good reason, so make sure you get up there in good time to find a decent spot. The most sought-after spots are those that overlook the bay, as Christ the Redeemer glows in the distance, looking down upon the shimmering blue water and the city below. Unfortunately for me, he didn't feel like making an appearance, but the blue, yellow and orange hues were enough to satisfy my camera lens, despite the persistent clouds below.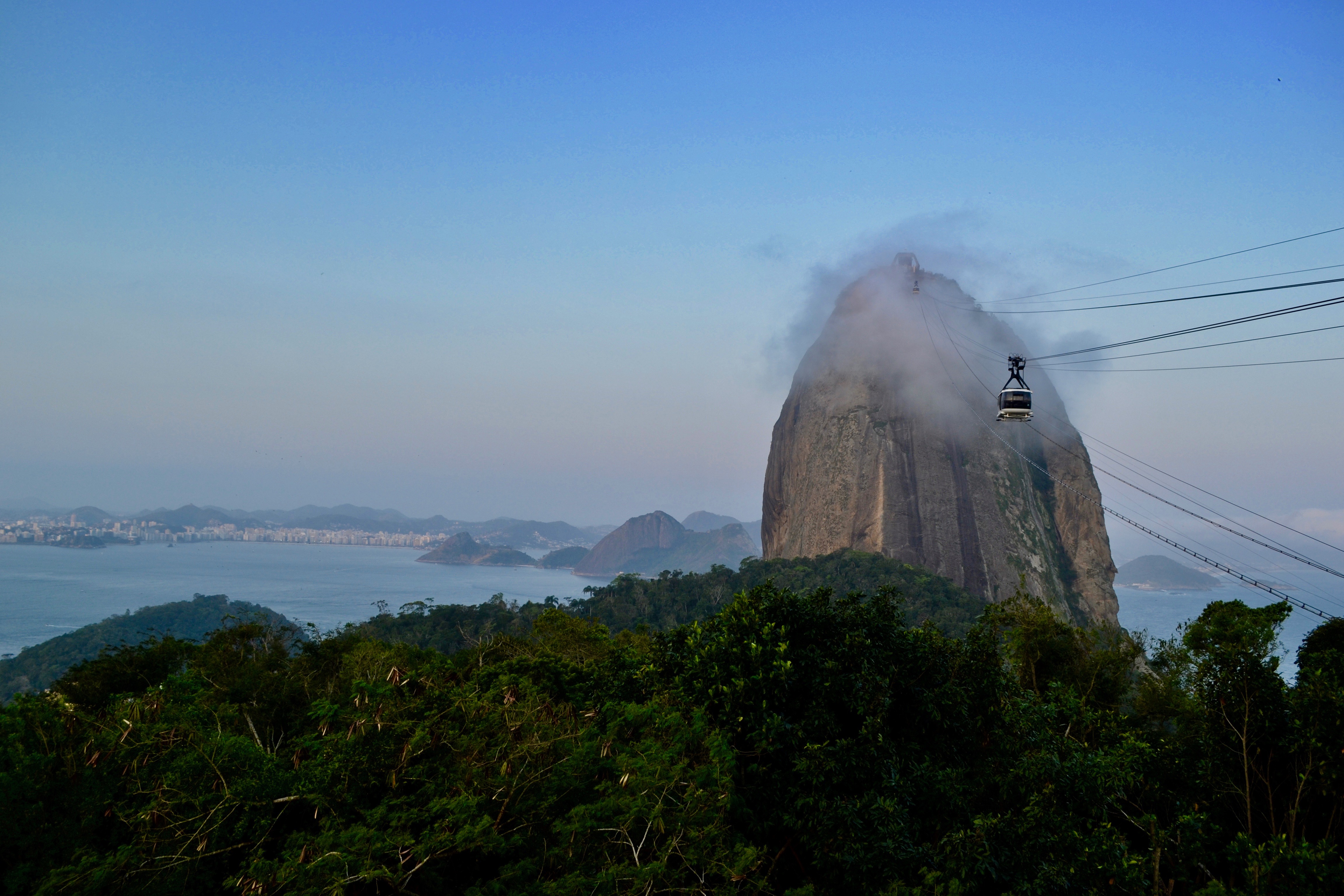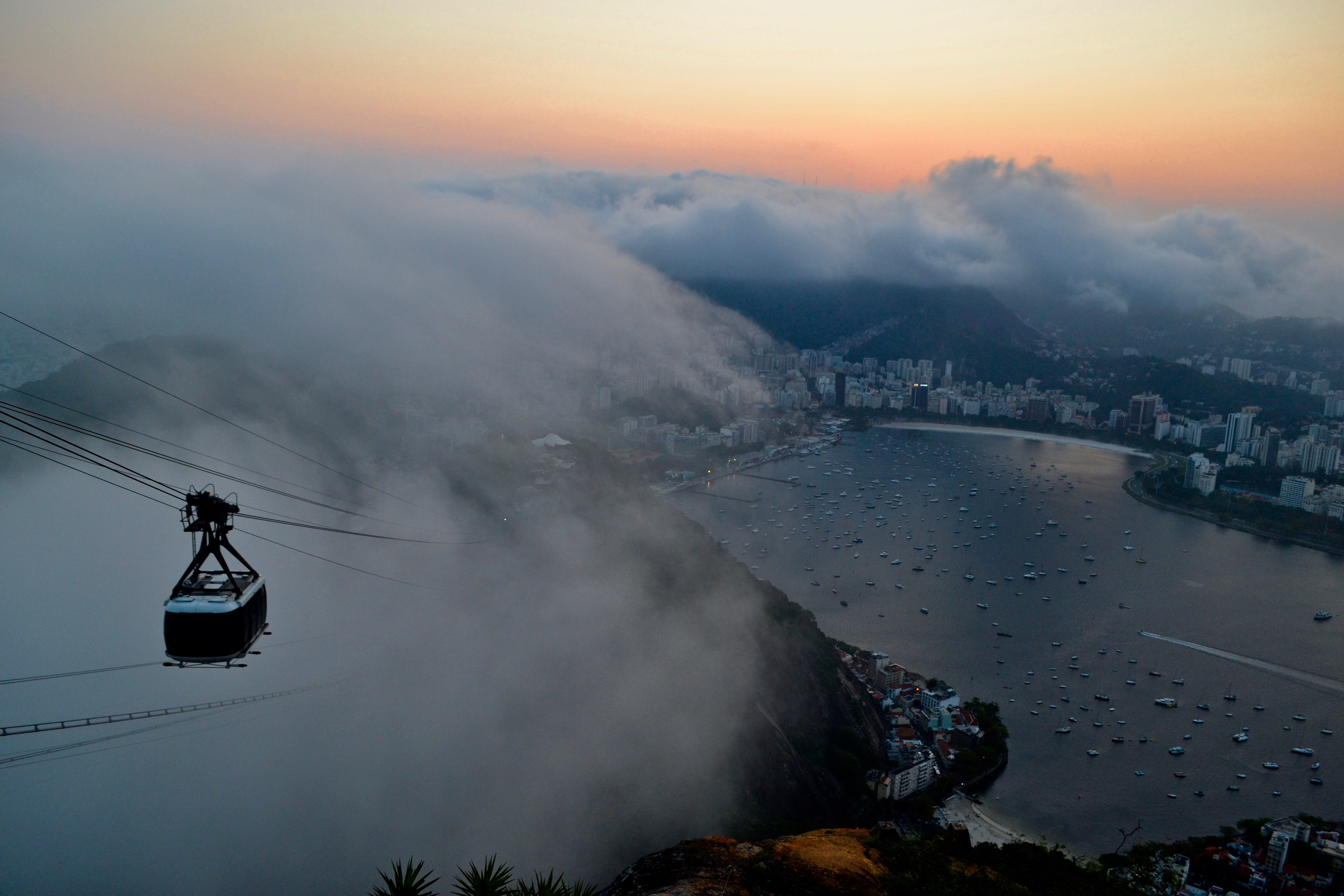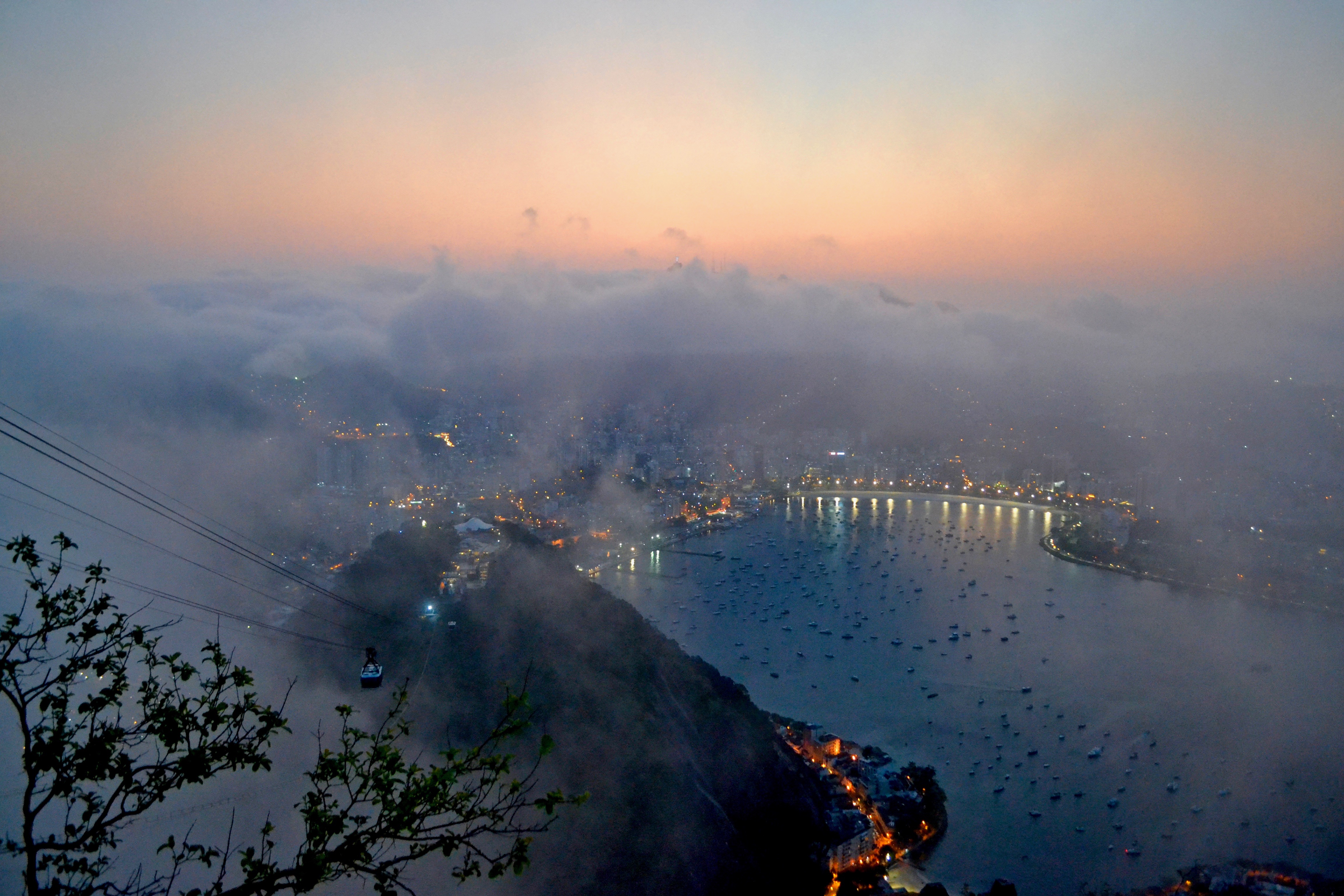 Visit Ilha Grande
Take a few days out of your busy schedule in Rio to visit Ilha Grande, a small pedestrianised island just an hour off the coast of mainland Rio State. This hot spot for diving, hiking and beach lounging is a popular getaway for locals and backpackers alike, with its chilled out, tropical vibe.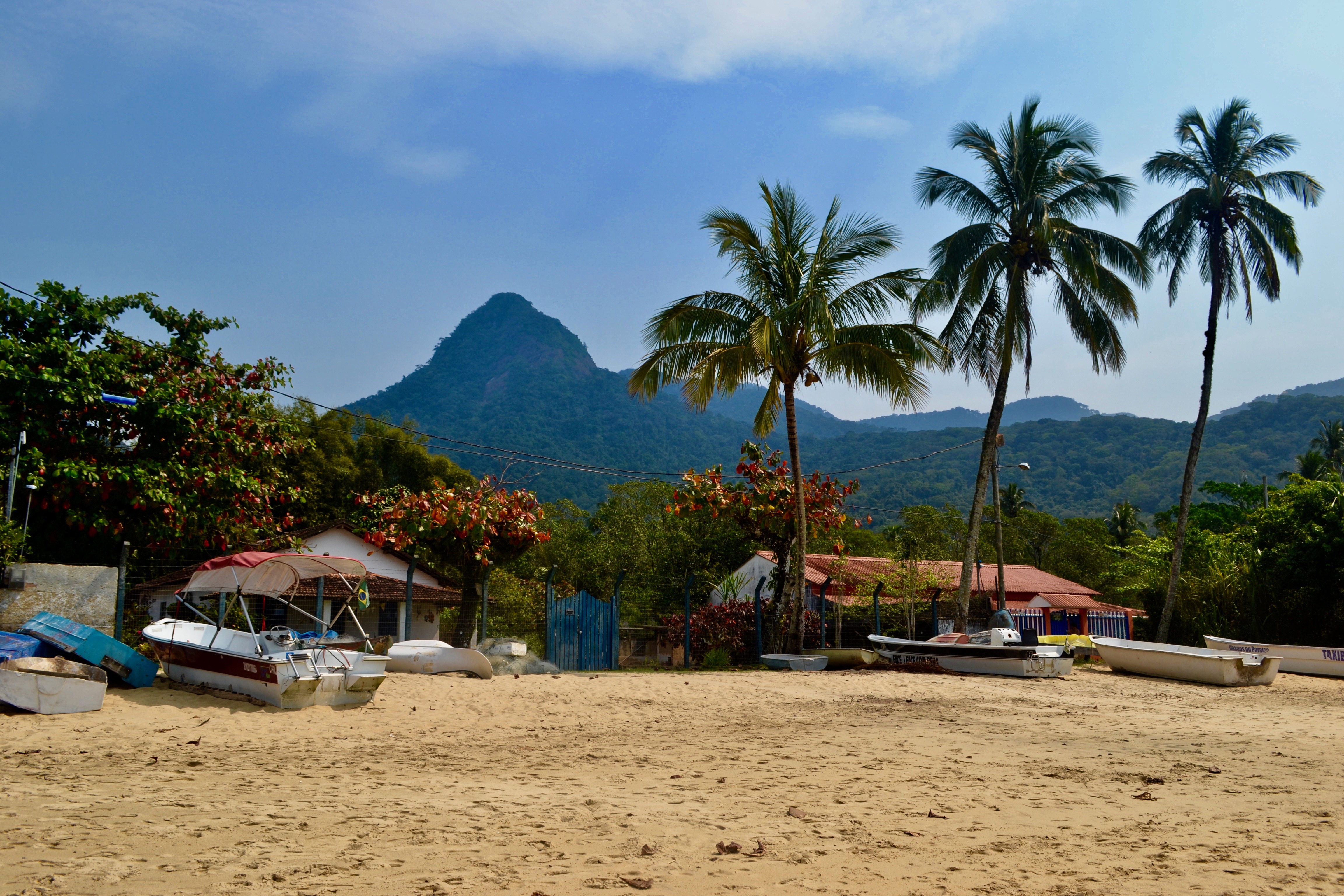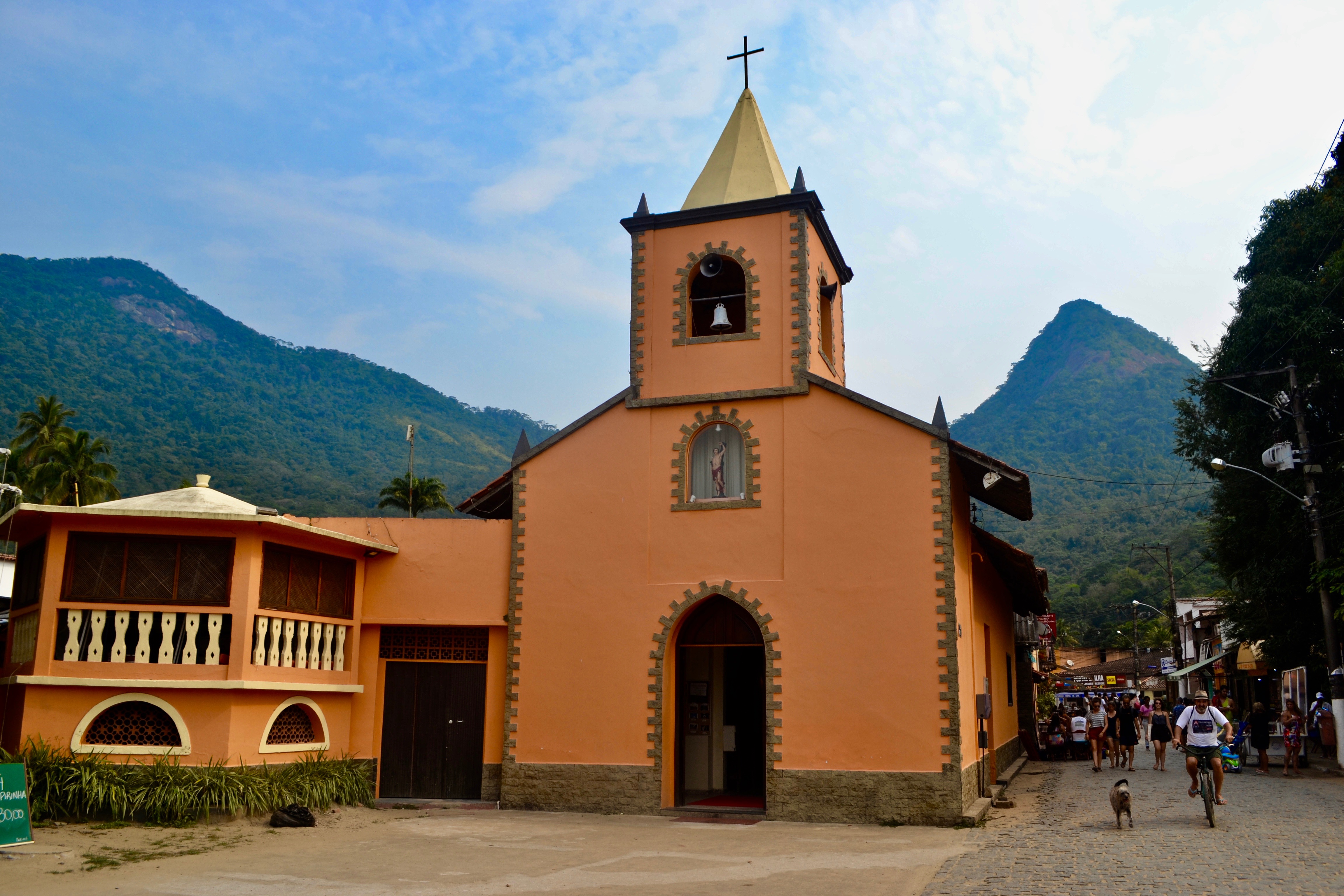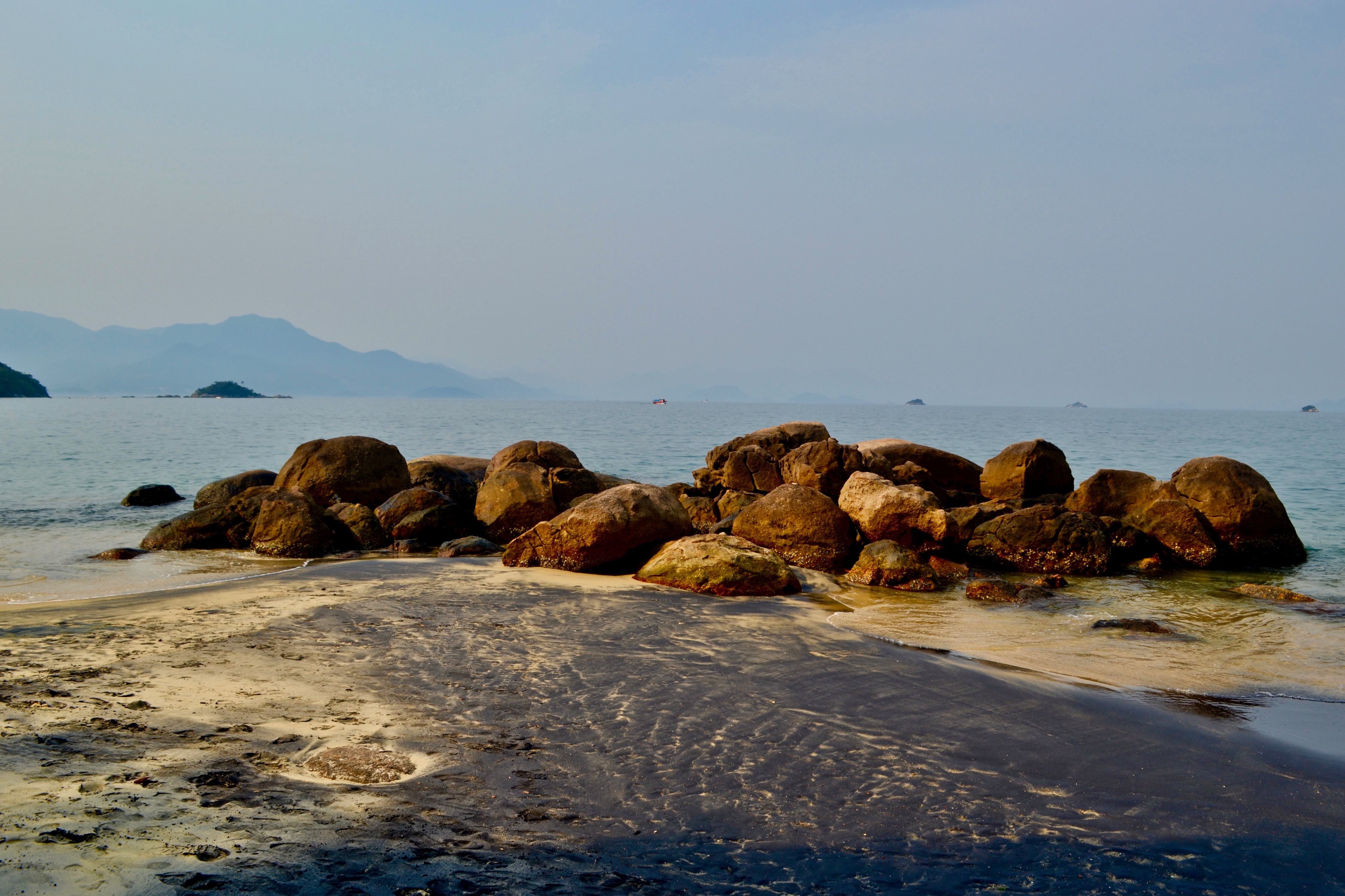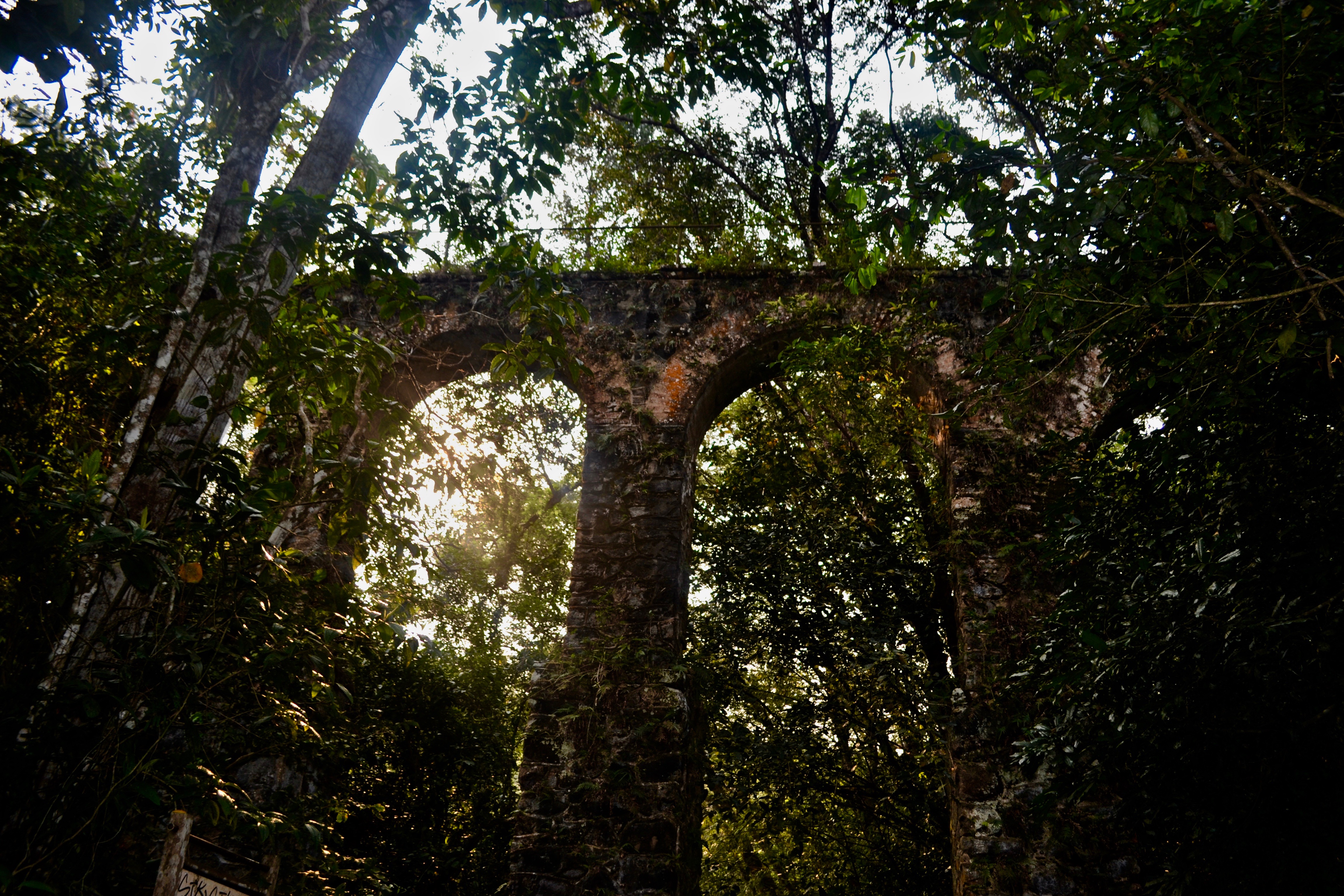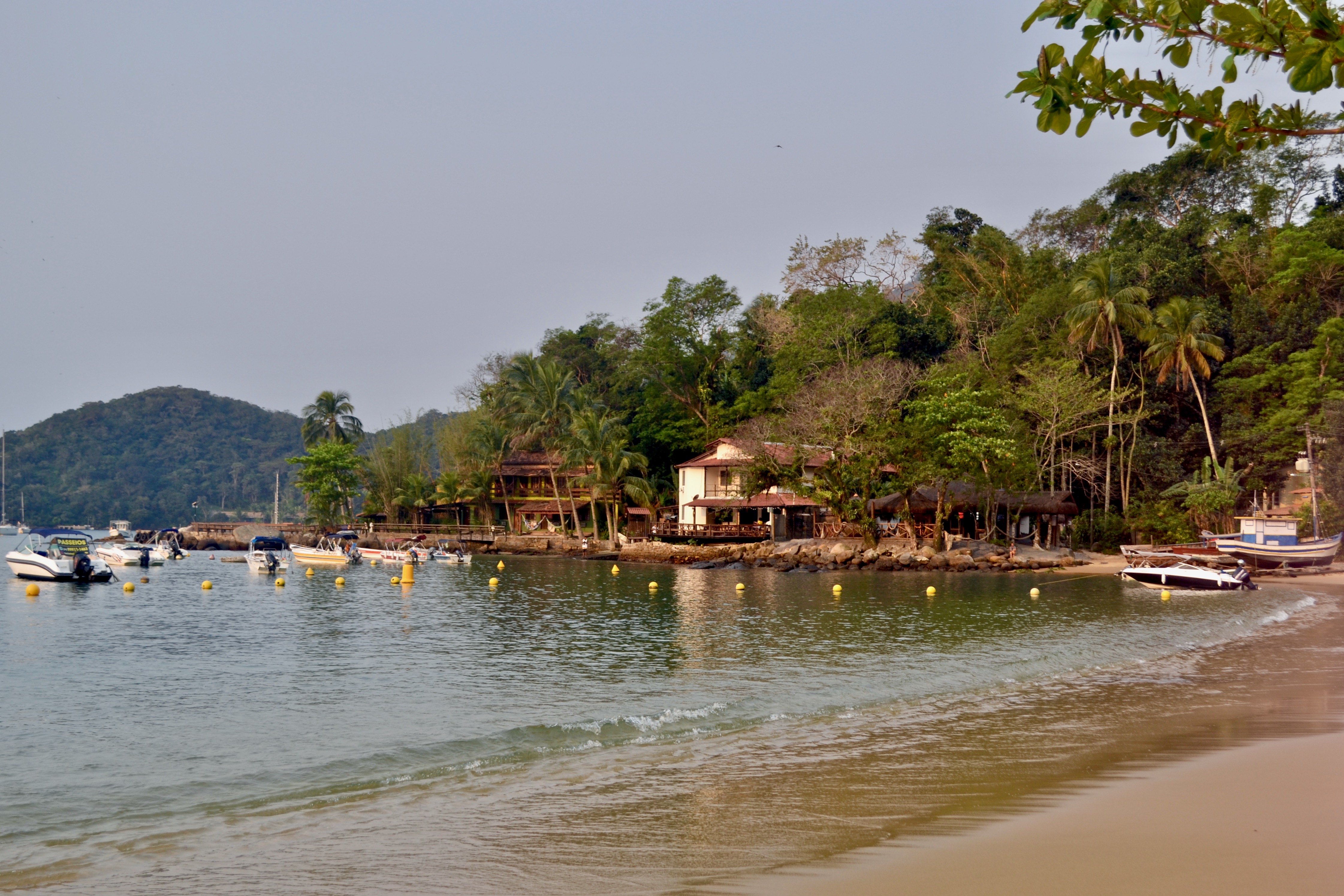 Reaching the island is simple enough, but that's not to say that it wasn't without its hitches. After a two hour drive from the centre of Rio, boarding a boat on a choppy day when you get brutally seasick isn't ideal, and I was pretty sure this was how I was going to go – hang on to your hats.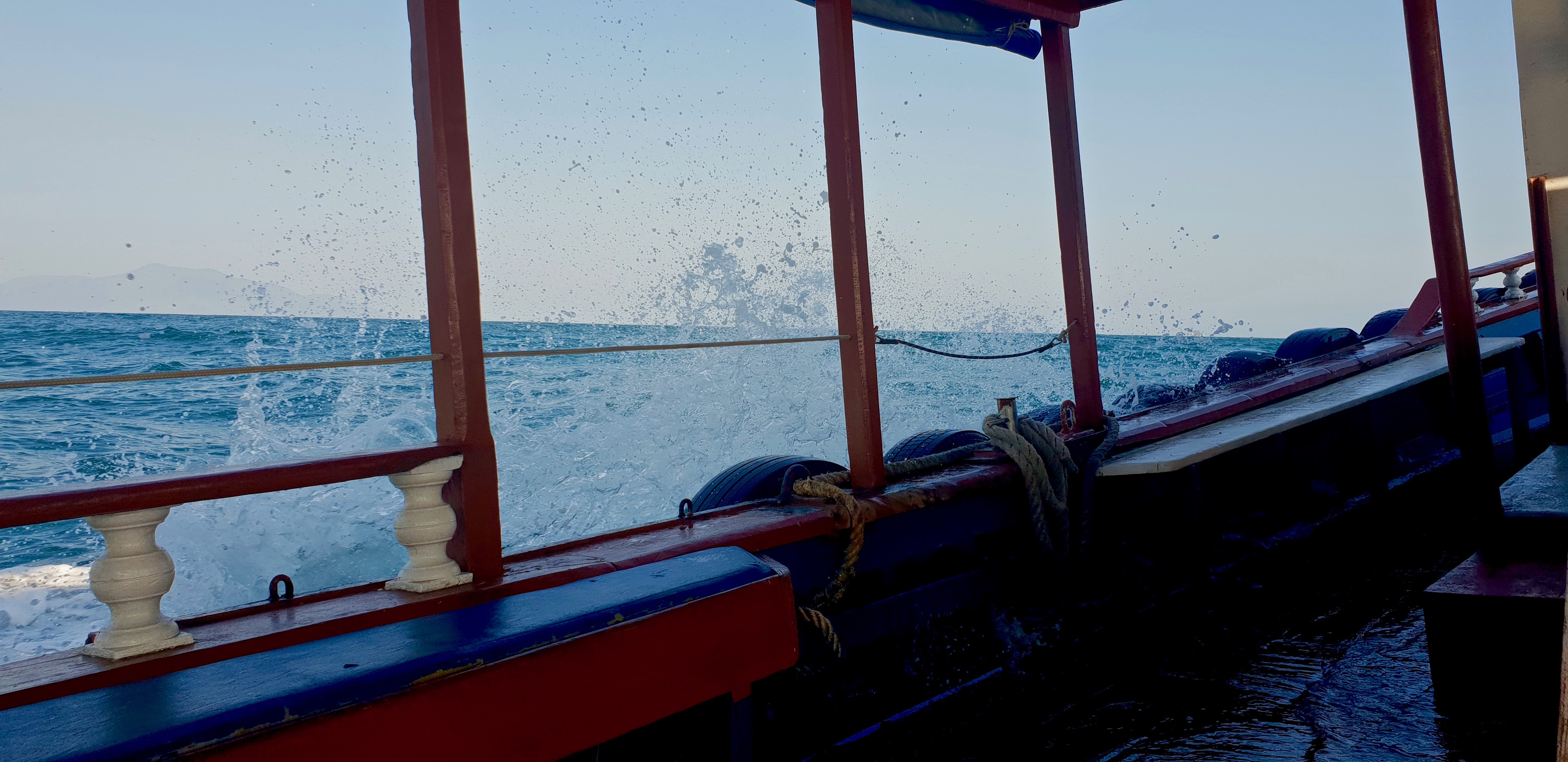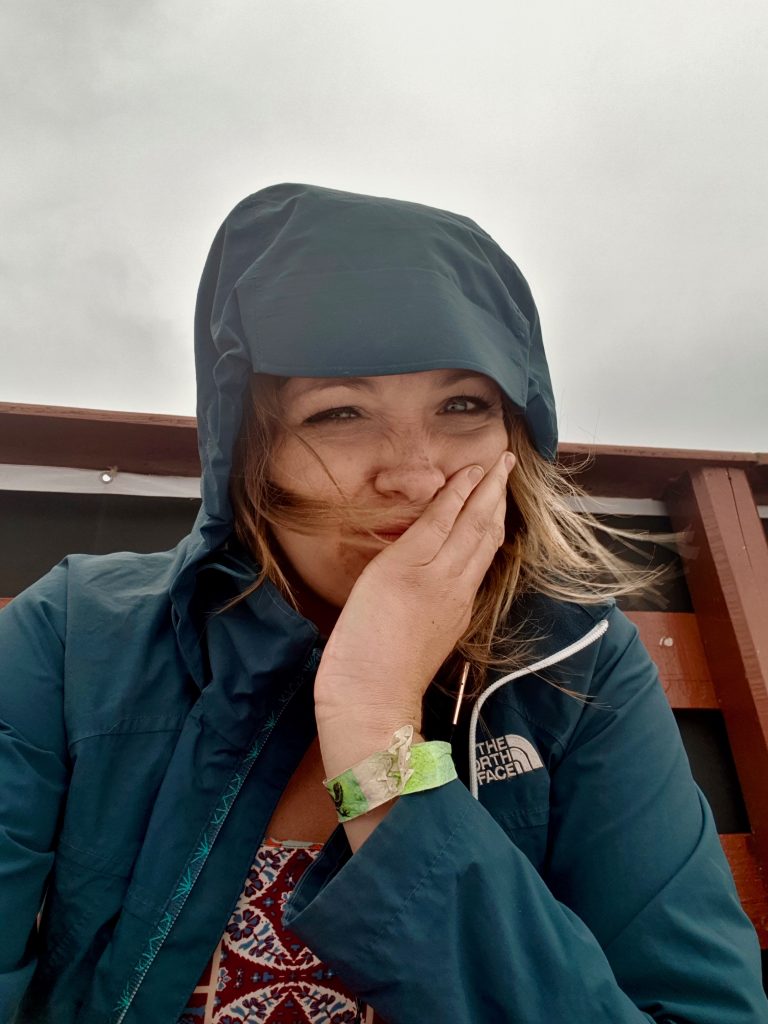 The terrain is green and mountainous, affording fantastic day hikes that take in everything from hot springs and abandoned prisons to viaducts and black sand beaches. I spent much of my time exploring the island's many beaches throughout the day and enjoying the vibrant nightlife downtown when the sun had gone down. I found the island to be pretty safe, and I walked the length of the beach from my hostel, Che Legarto, into town most evenings. You'll need to take your shoes off to do so though, as small streams run into the sea and can't be jumped, no matter how many Caipirinha you've put down your neck. Beautifully decorated tables and chairs from restaurants spill out onto the beach, with nothing but the light of the moon and a candle to guide your culinary endevour. The fact that this was clearly a couple's island did not, however, deter me and I shamelessly enjoyed my romantic waterfront table for one without a care in the world.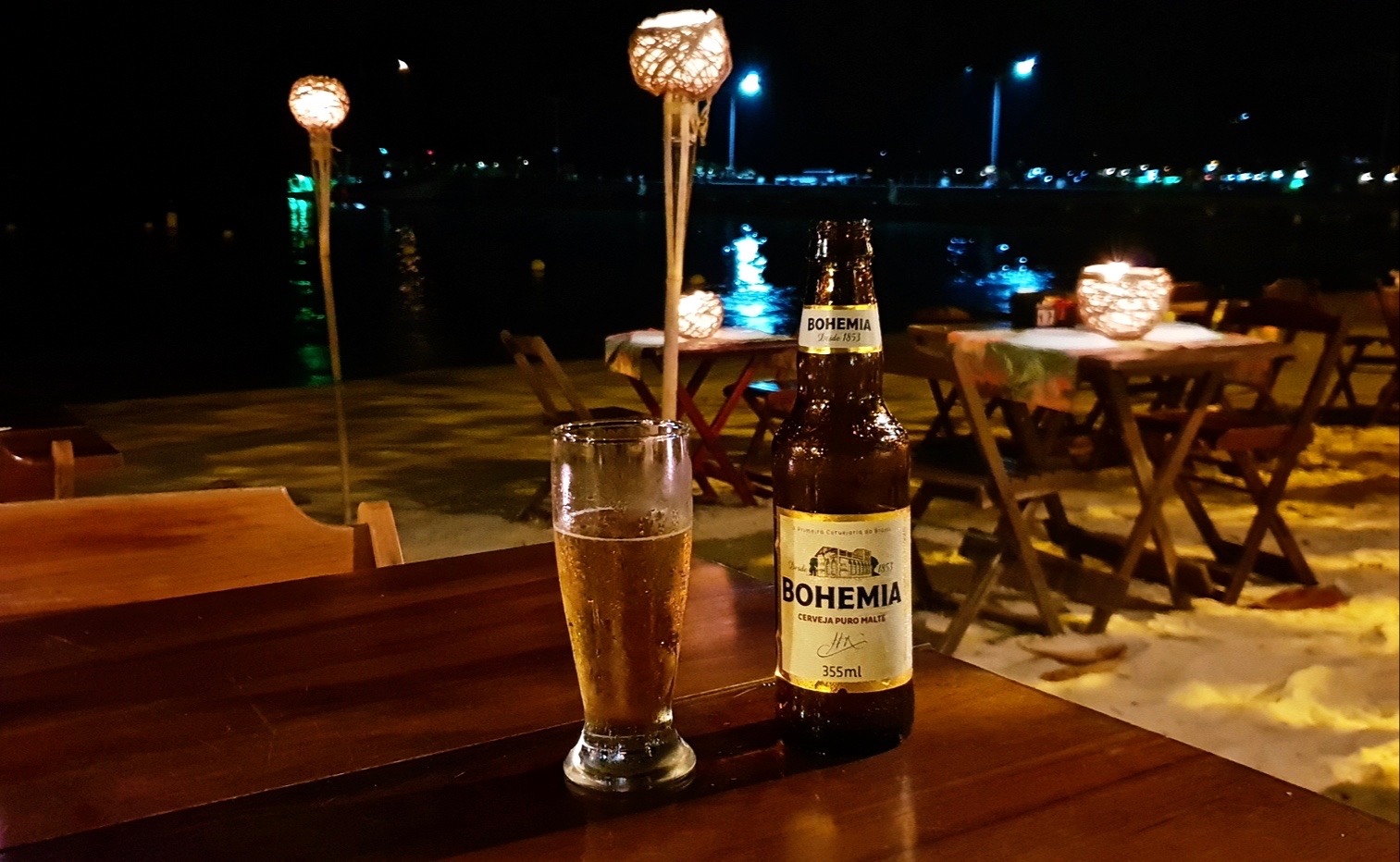 Sure, if the waiting staffs' looks could kill we'd have a problem, but when you find the only Mexican restaurant on the island, you're laughing. It's easy to get carried away on Ilha Granda with late night beach jams, surprise elicit substances, nightclubs and too much Cachaça all in play. But take it from me; there's nothing worse than being hungover in a foreign country that's too hot, with no water or food, no friends and a significantly lighter wallet, except all of this plus being stuck in a hostel dorm room thrown into the mix.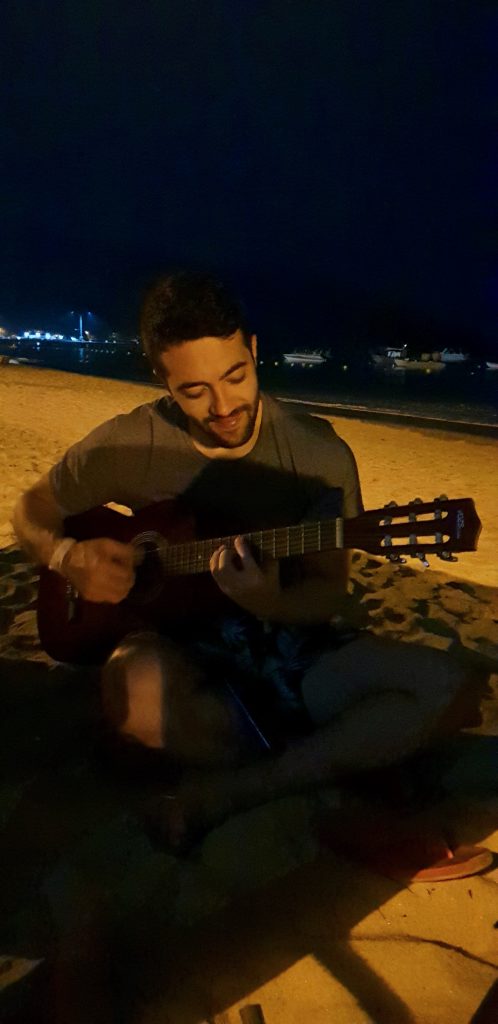 Spend the day beach-hopping and you'll soon find hidden enclave after enclave, and if you're luckily enough it'll just be you to soak it all up.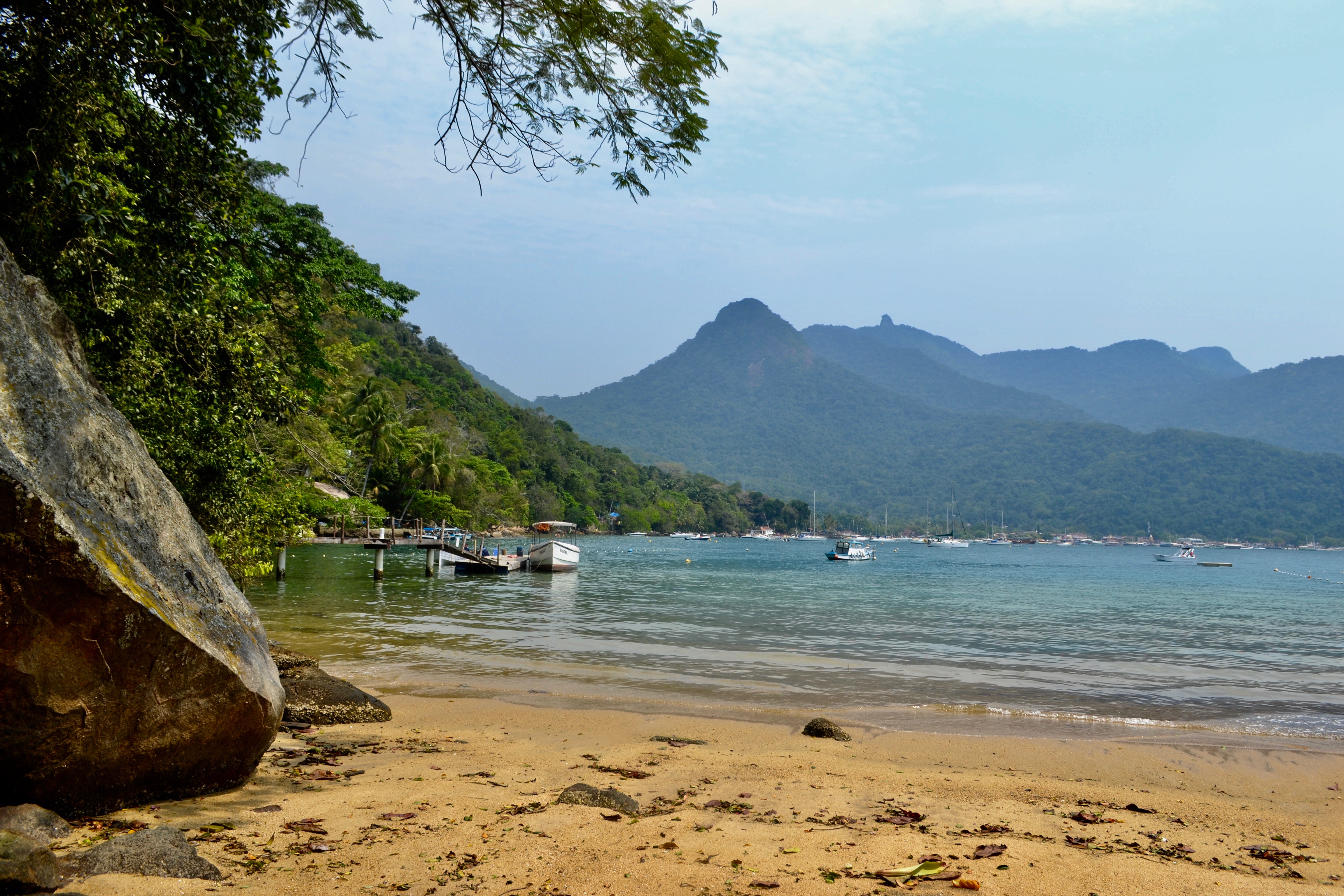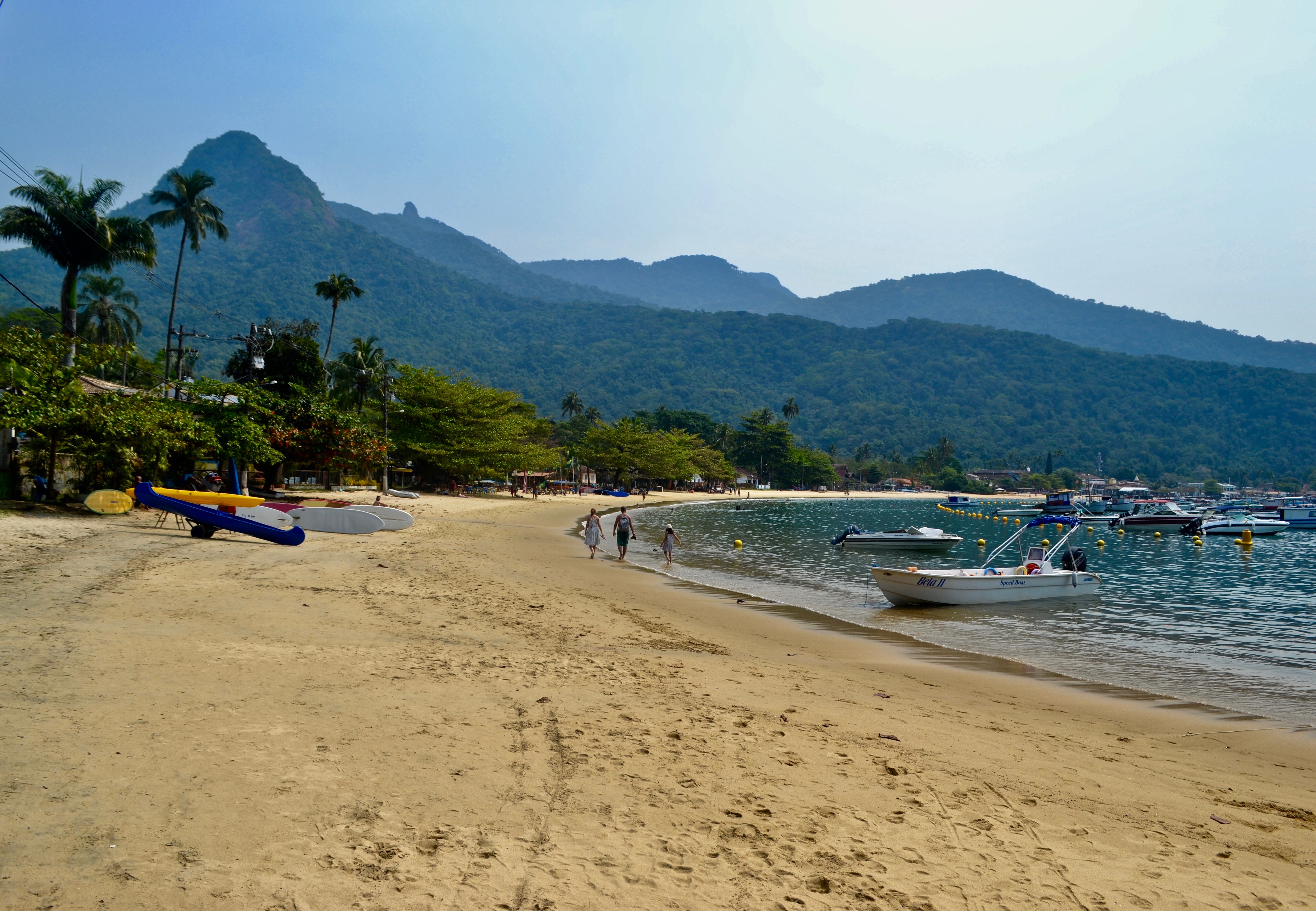 Once you've checked out the beaches local to the main town, Abraão, hire yourself a speedboat driver and make your way to Lopes Mendes, a gargantuan stretch of white sand beach, known for its tremendous surf and crystal waters. Due to the rough waves, boats can't dock, so you'll need to take a 20-minute hike across hilly terrain to reach the beach itself (oh, and watch out for snakes!). There are no vendors or facilities here (in tune with the whole zero-ATM thing going on on the island), so pack up a picnic and pull out a book for a day spent in paradise.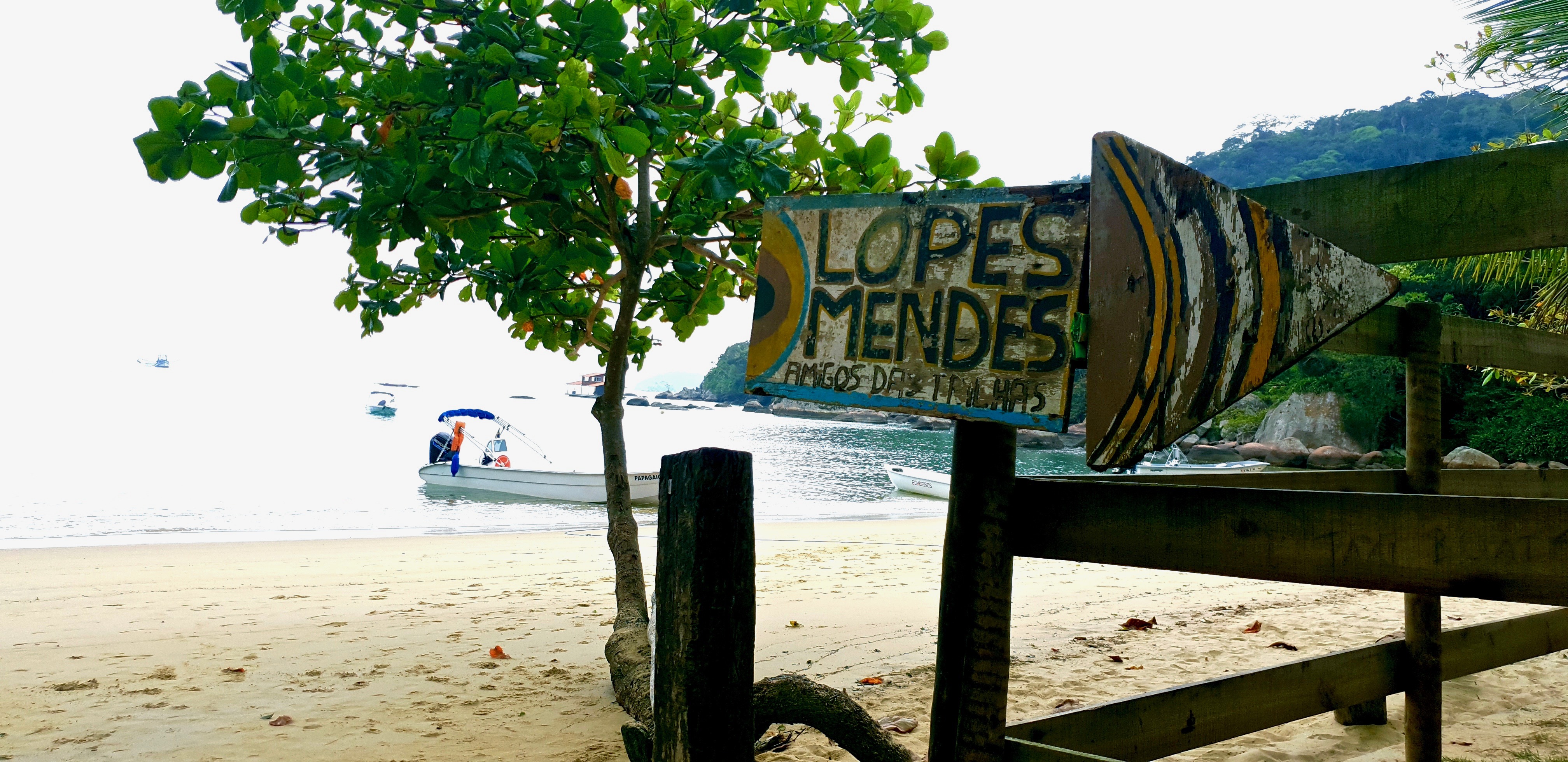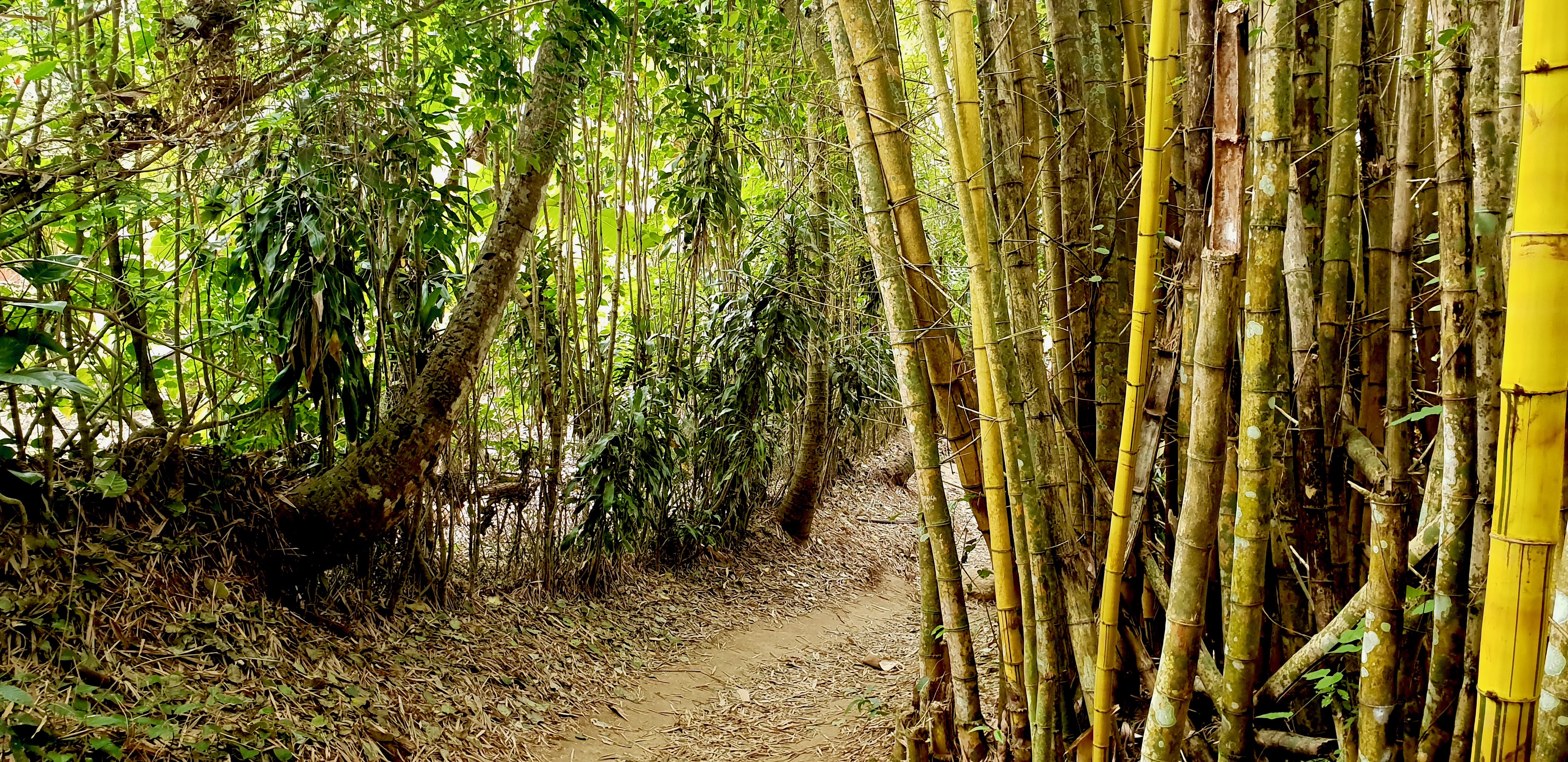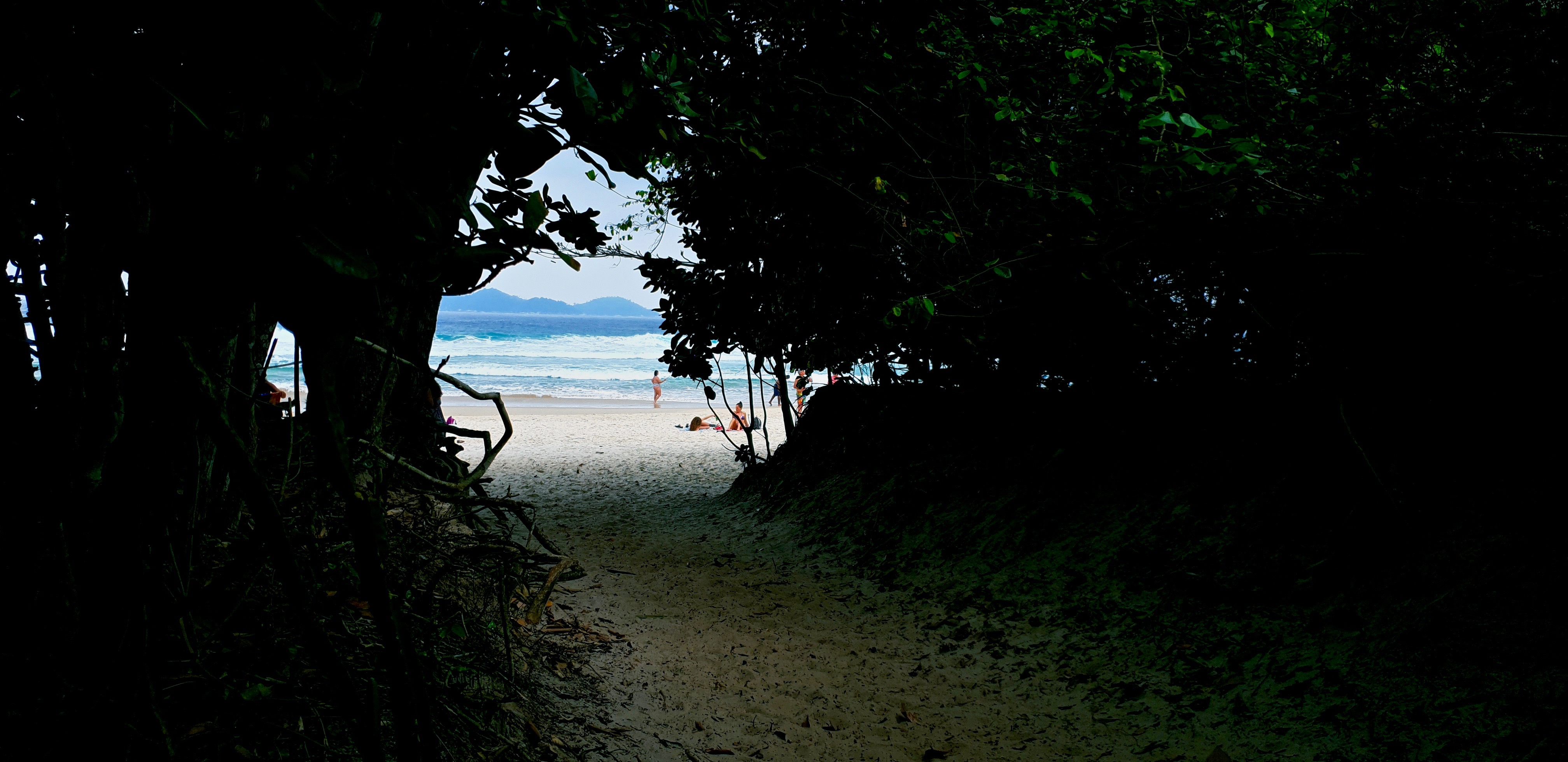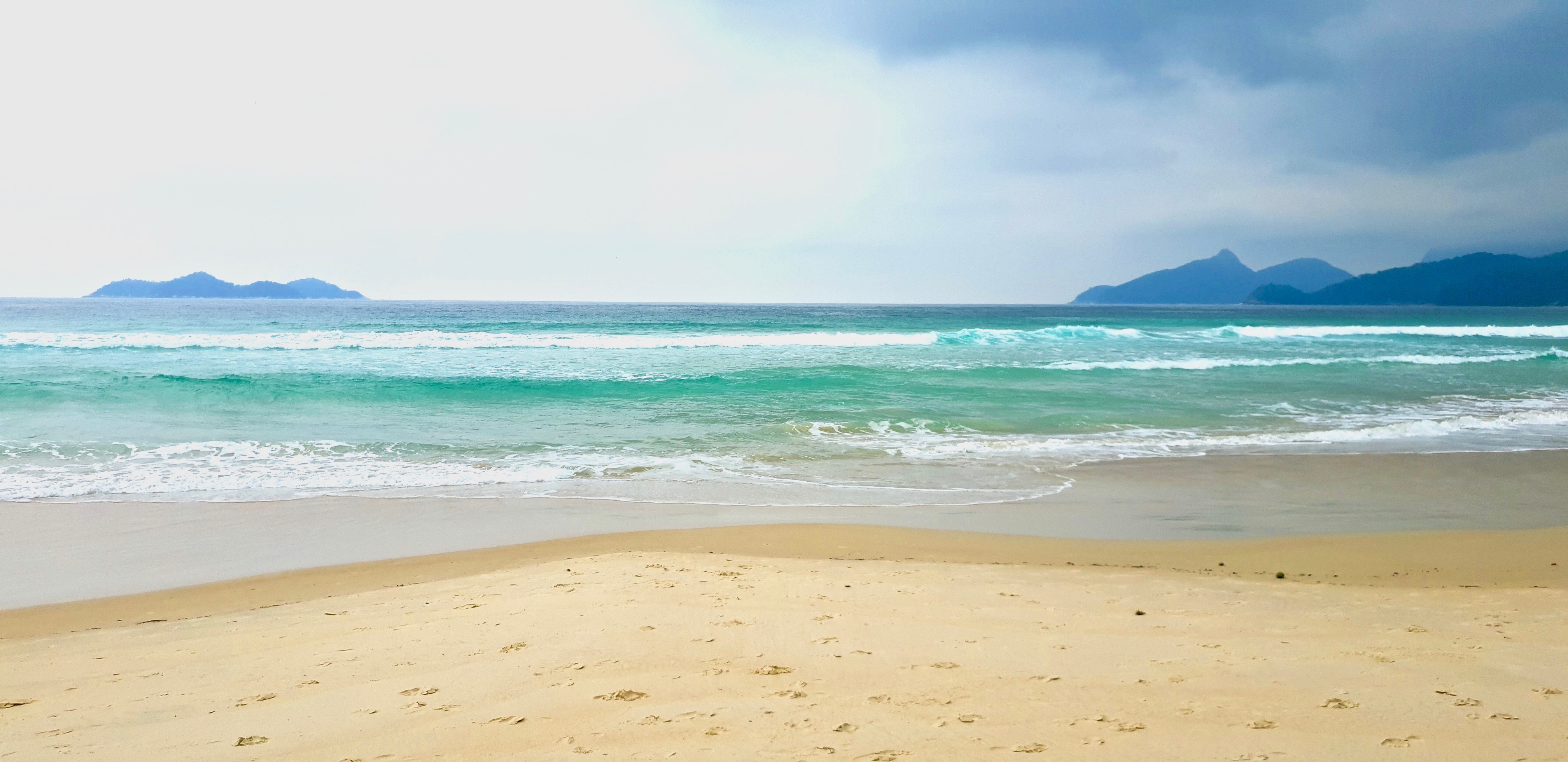 Make sure you take your camera, as the island boasts some of the most spectacular sunset scenes I've ever witnessed!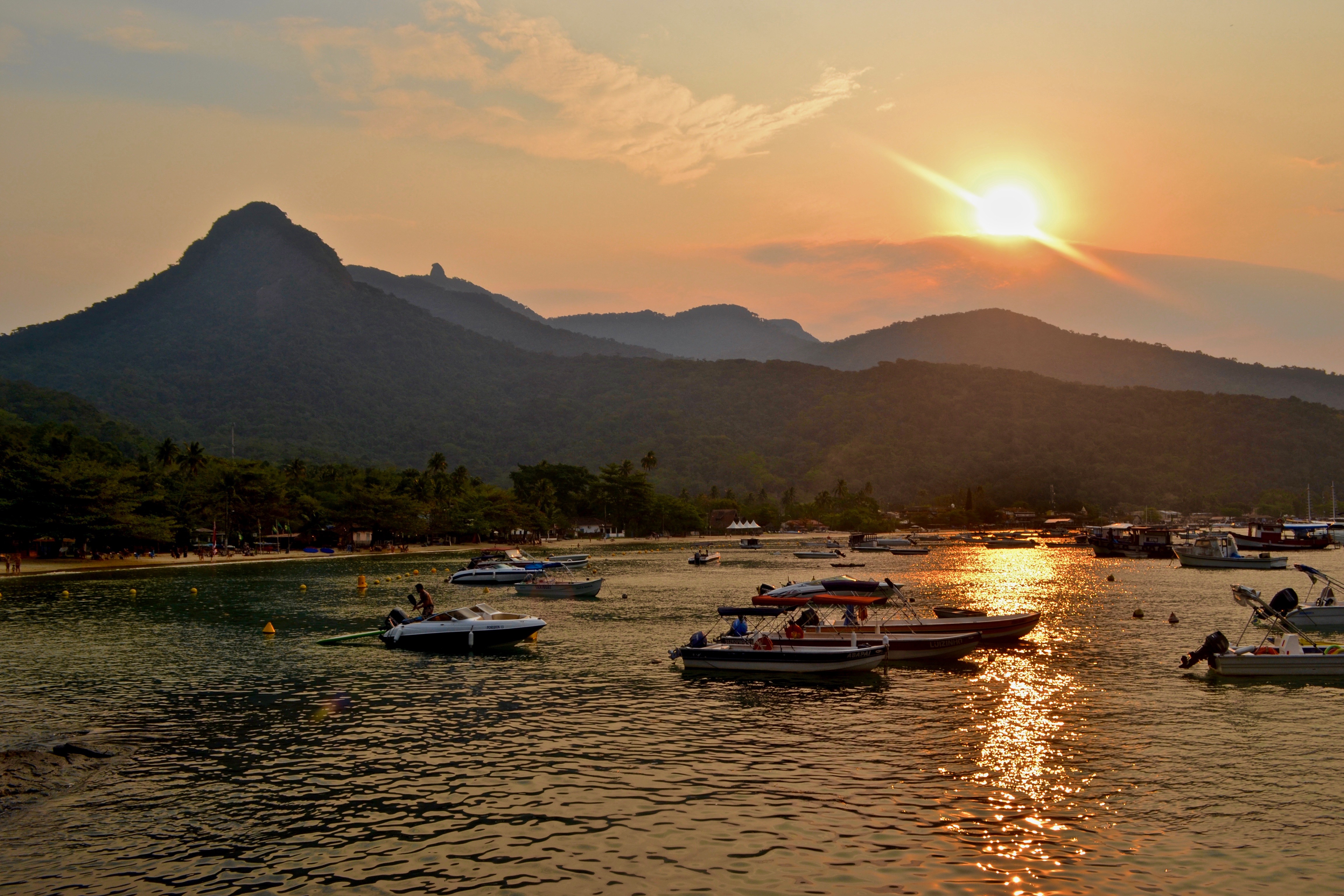 Hike Pedra Bonita
This ginormous rock can be seen all the way from Leme Beach, and is situated far far away from the bustle of the city. Nestled amongst the rainforest, beside its bigger, more demanding brother, Pedra da Gávea, this towering natural wonder is well worth the hour's ascent it demands.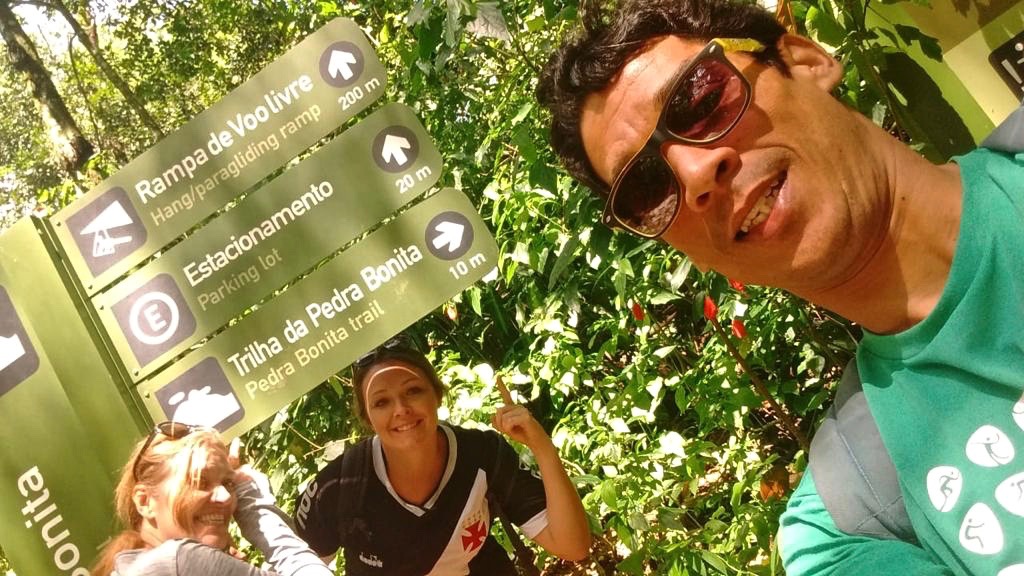 The hike itself isn't strenuous, winding gently through the canopy, passing trickling streams and rare flora. The views from the top are exquisite, taking in all the city's greatest hits below, including Christ the Redeemer, Copacabana, Ipanema, Tijuca Rainforest and everything in between. We took a picnic (watch out for the mosquitos) and dined al fresco, watching the paragliders take great leaps of faith from neighbouring Pedra da Gávea. Madness.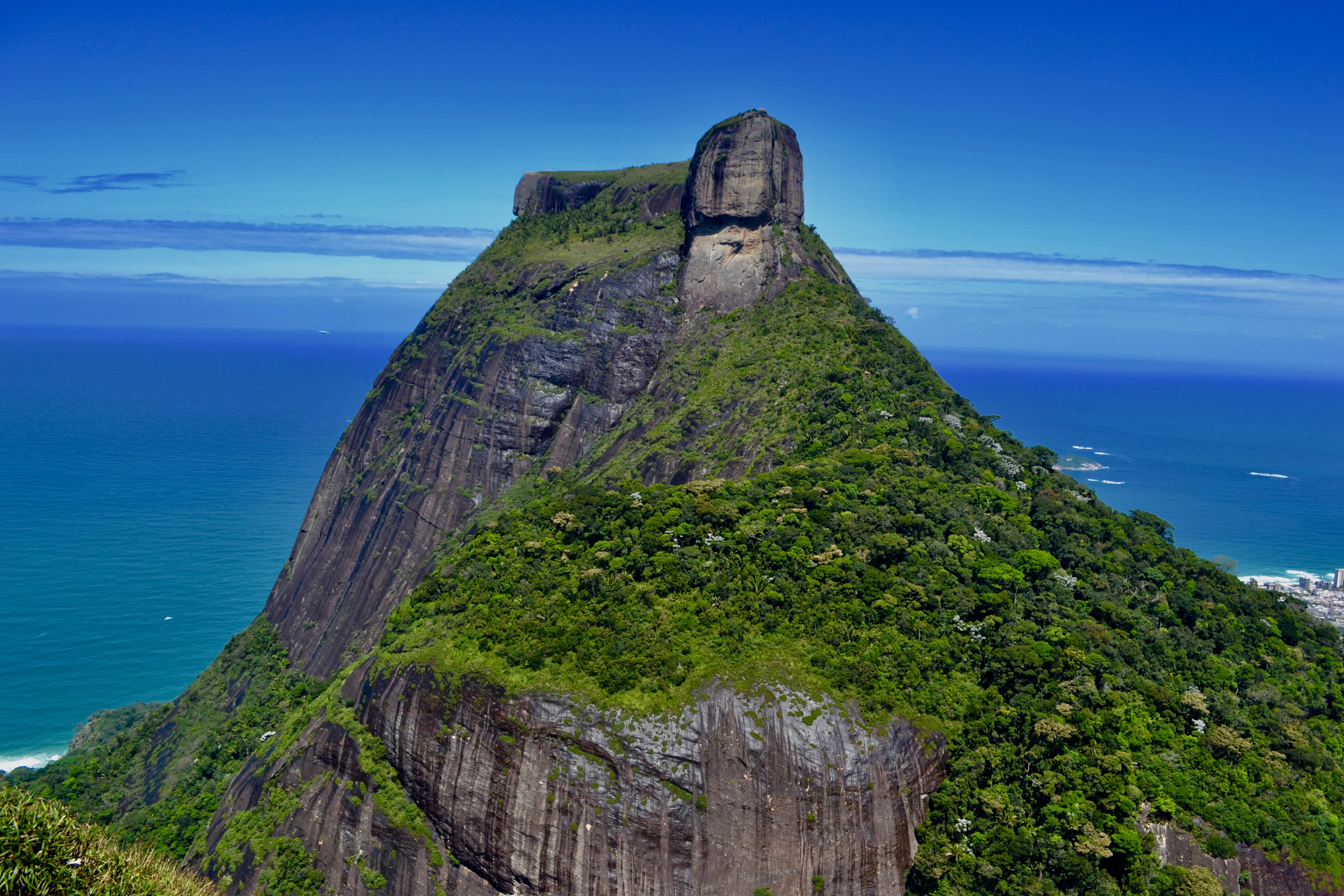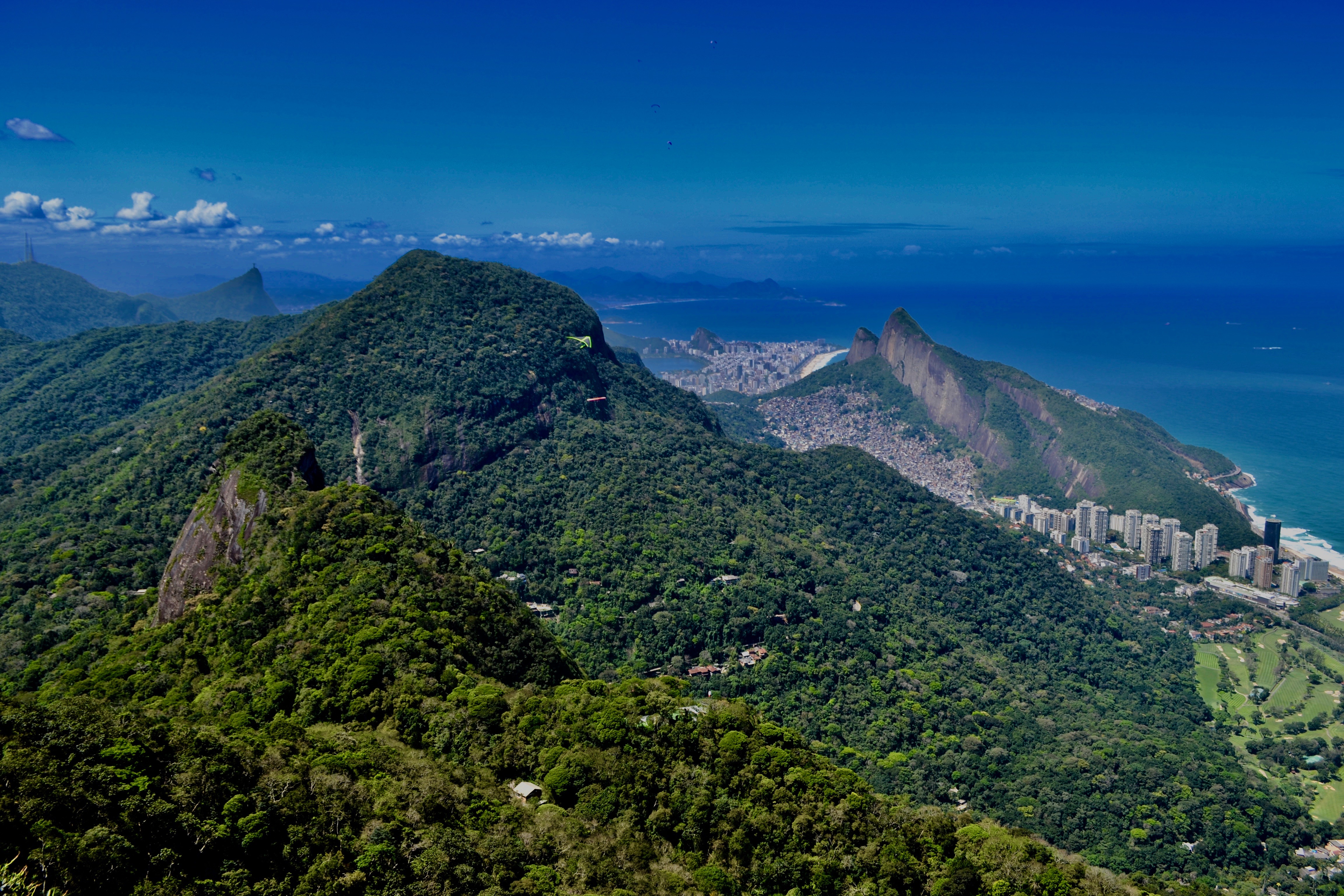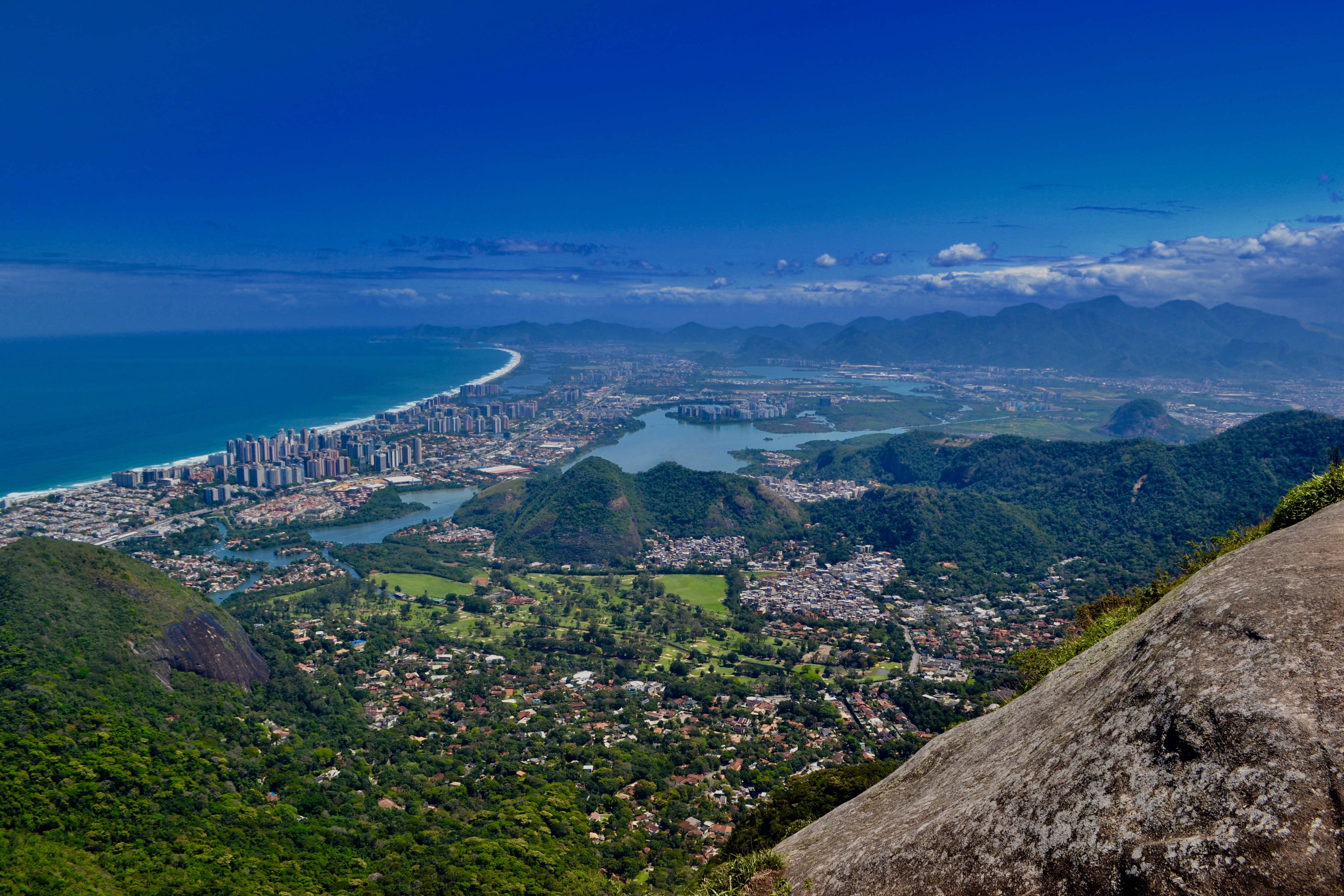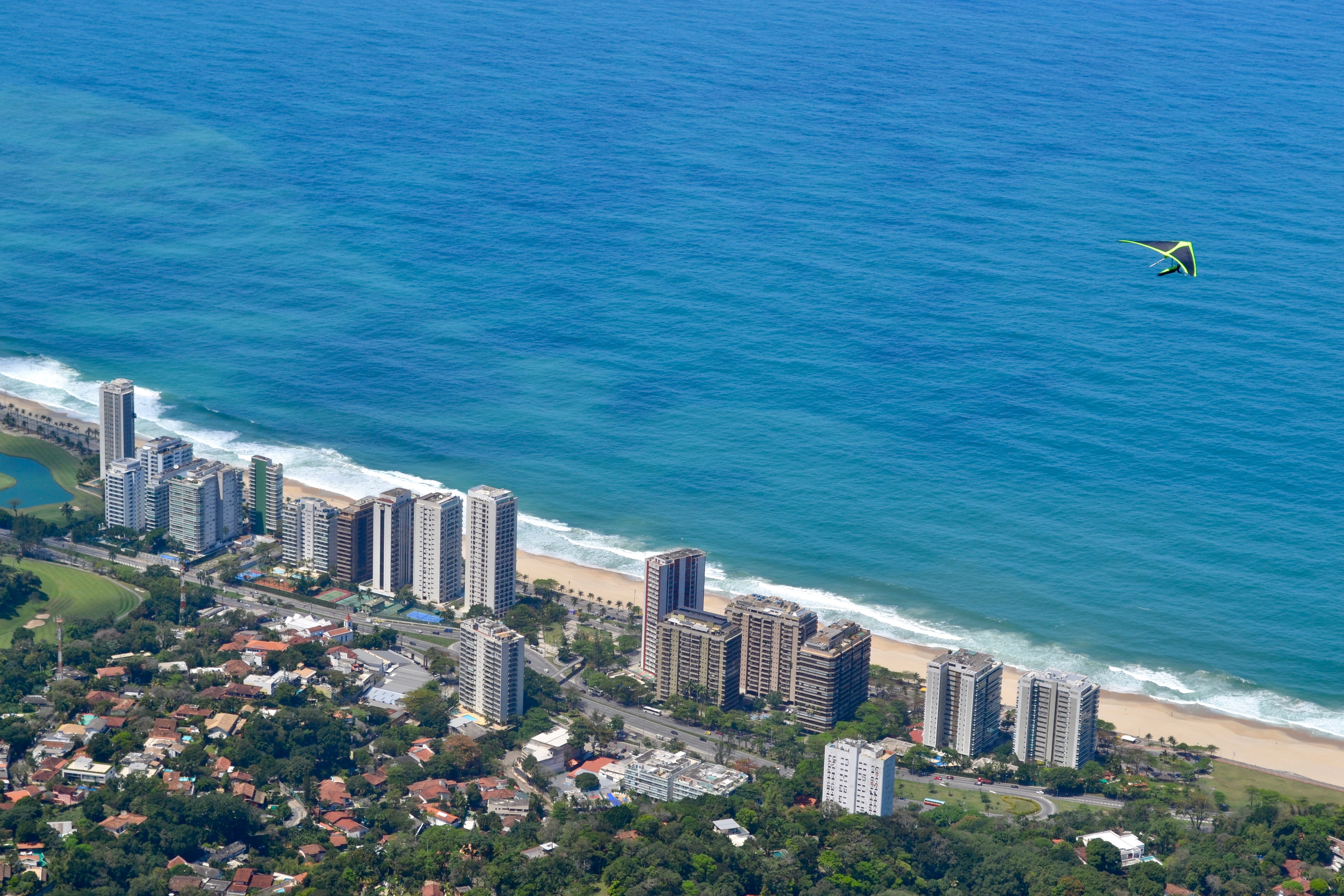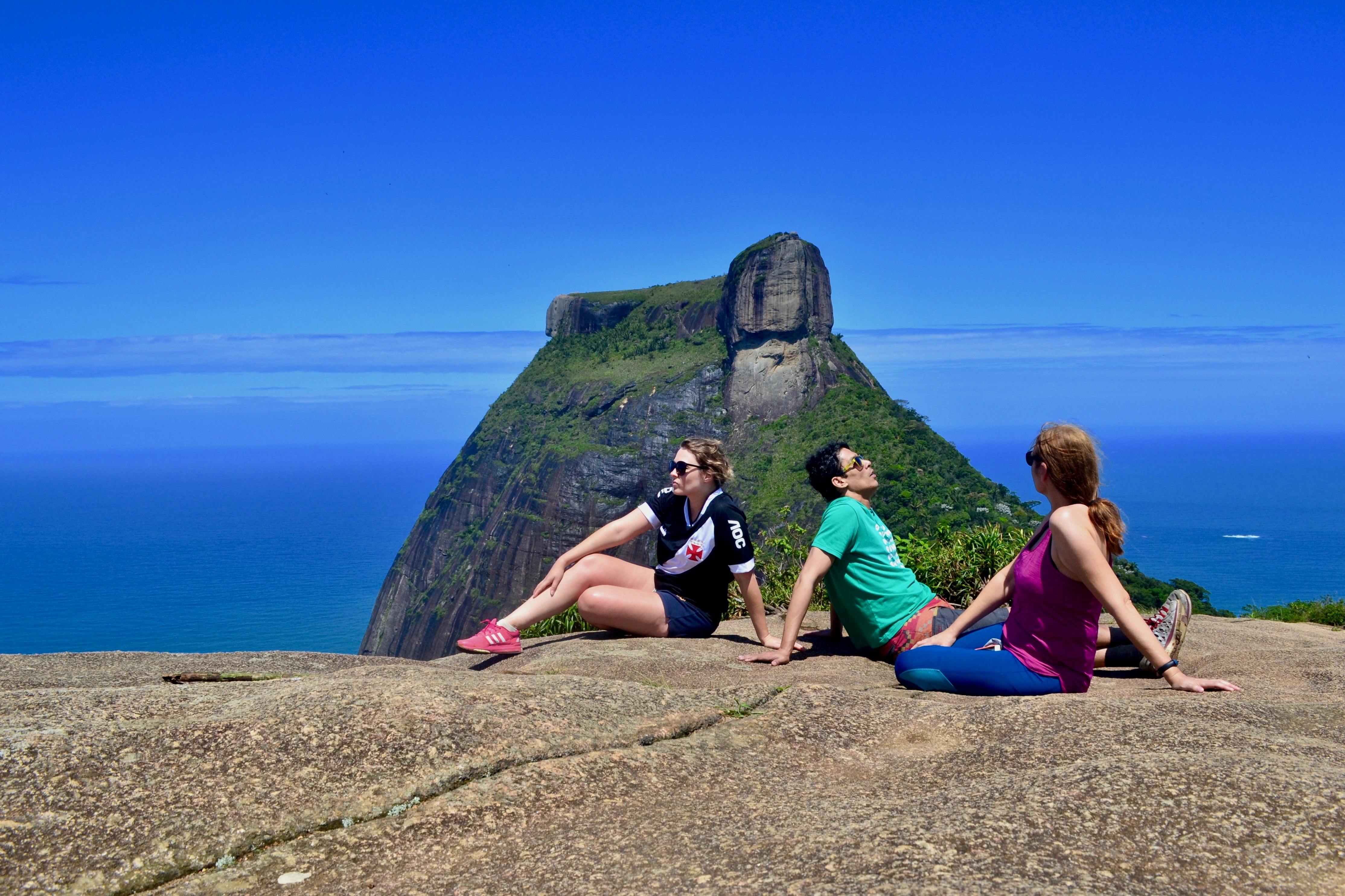 I visited in September, so the weather had yet to hit peak heat, which made for a pleasant experience, but I could imagine it to be slightly more treacherous come January or in the rain.
WHERE TO STAY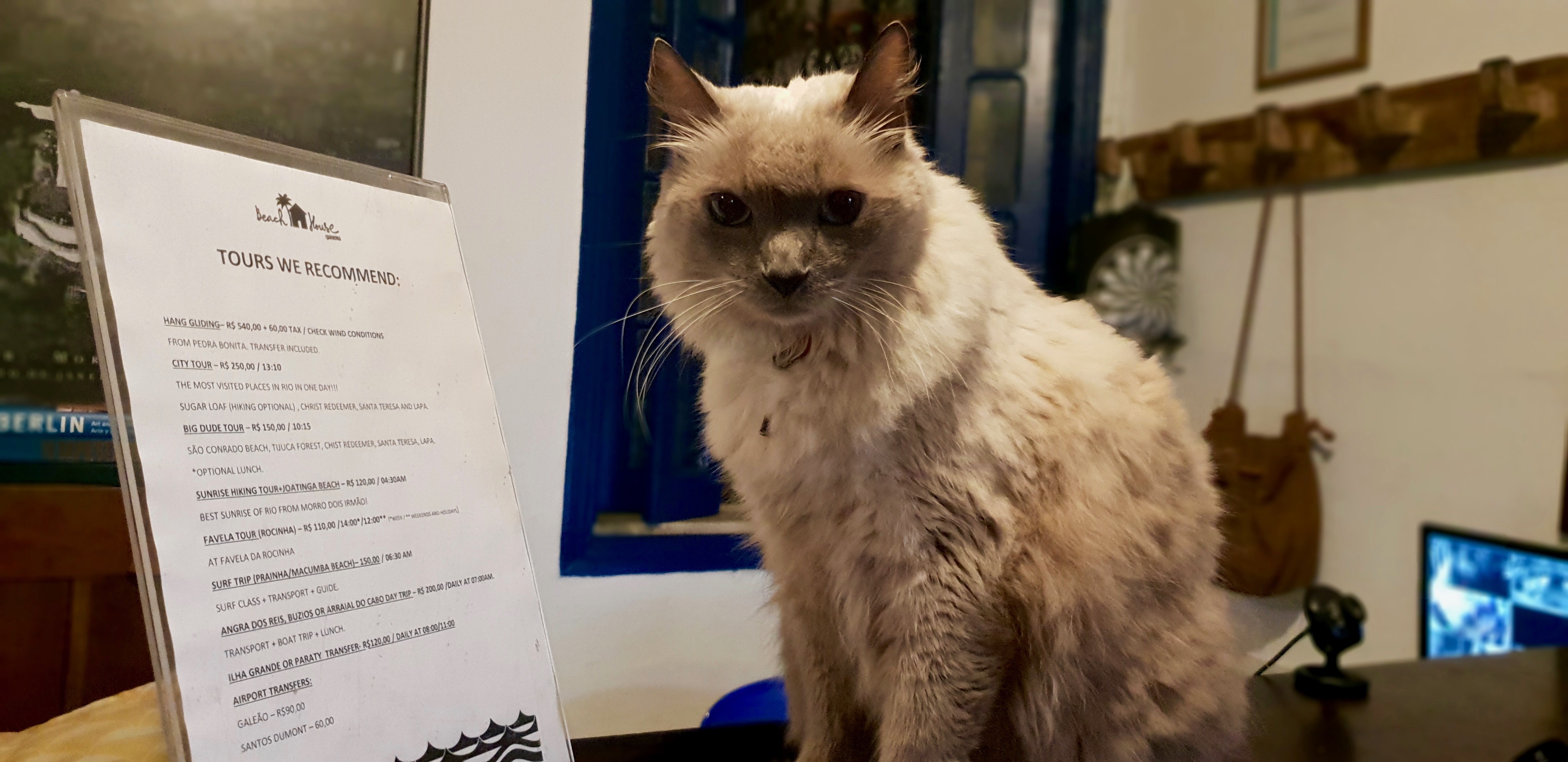 I've stayed in a lot of hostels over the years, but this has to be one of my all-time favourites. The vibe at Ipanema Guest House is nothing short of on point. The staff is friendly, the breakfast rocks, there's a gorgeous swimming pool, which is a rarity in the city, and it's super easy to make buddies at its on-site bar (complete with daily happy hour). It's ideally located in central Ipanema and has everything you could possibly need within minutes, including the beach!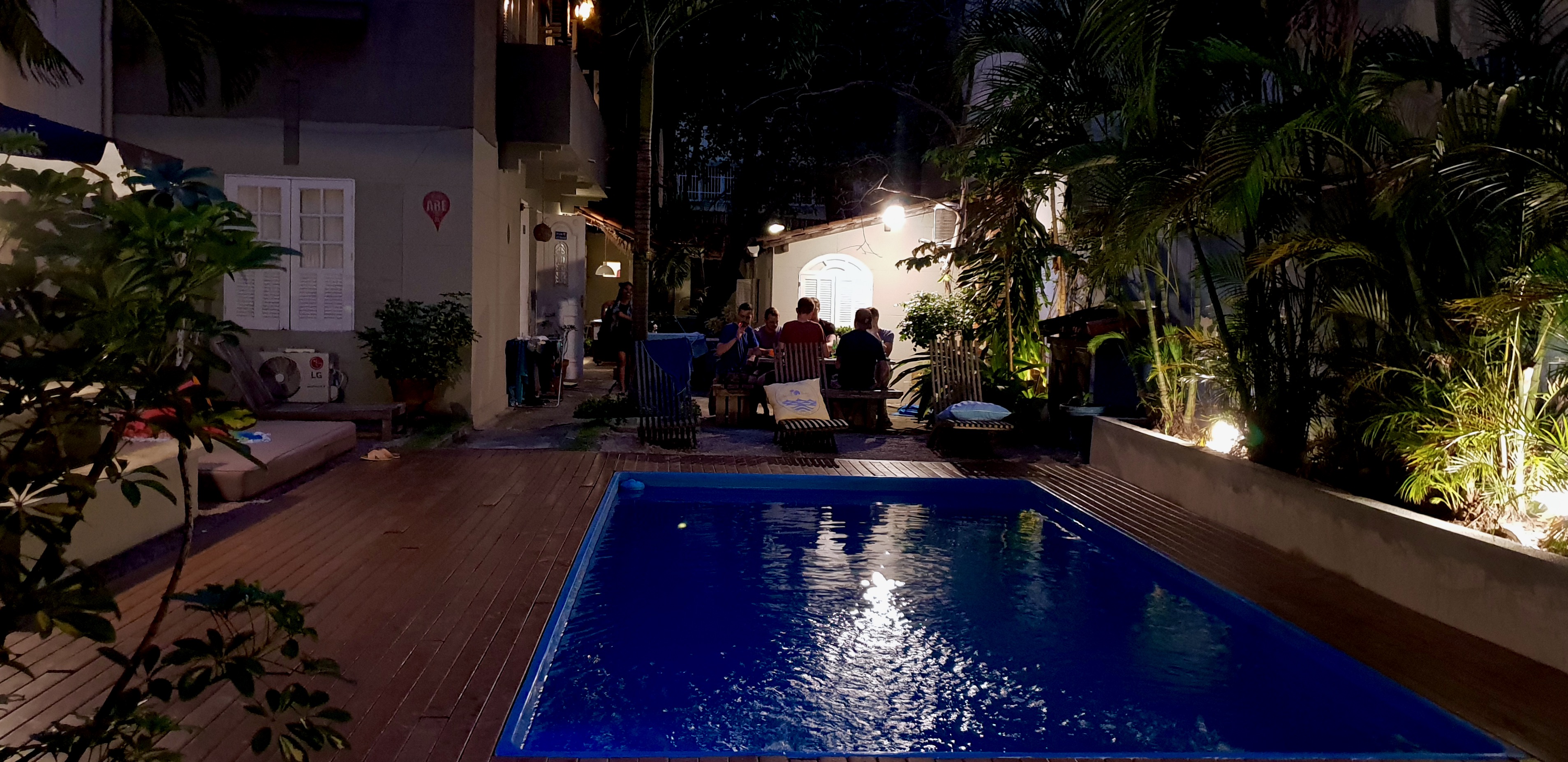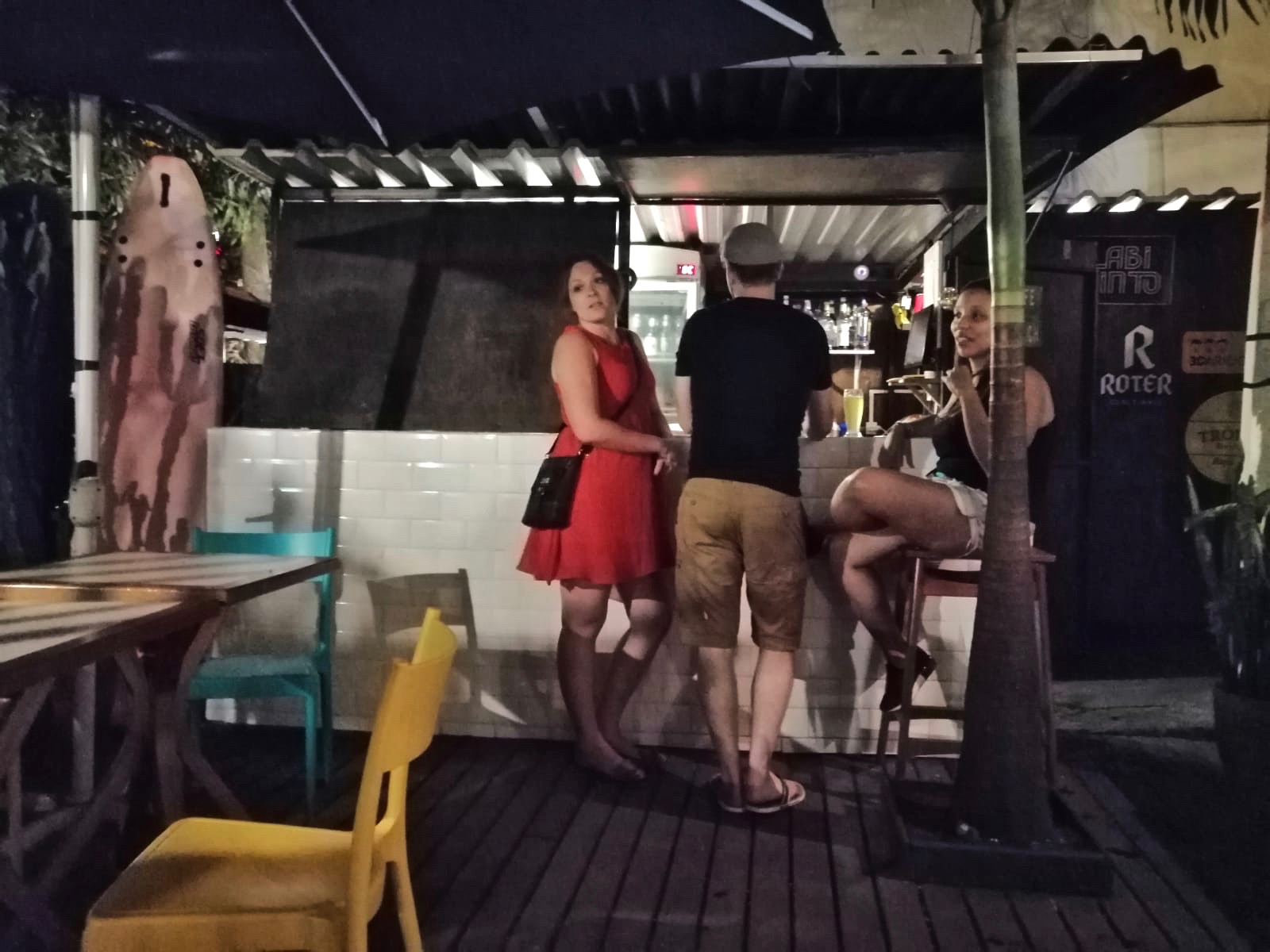 WHAT TO EAT AND DRINK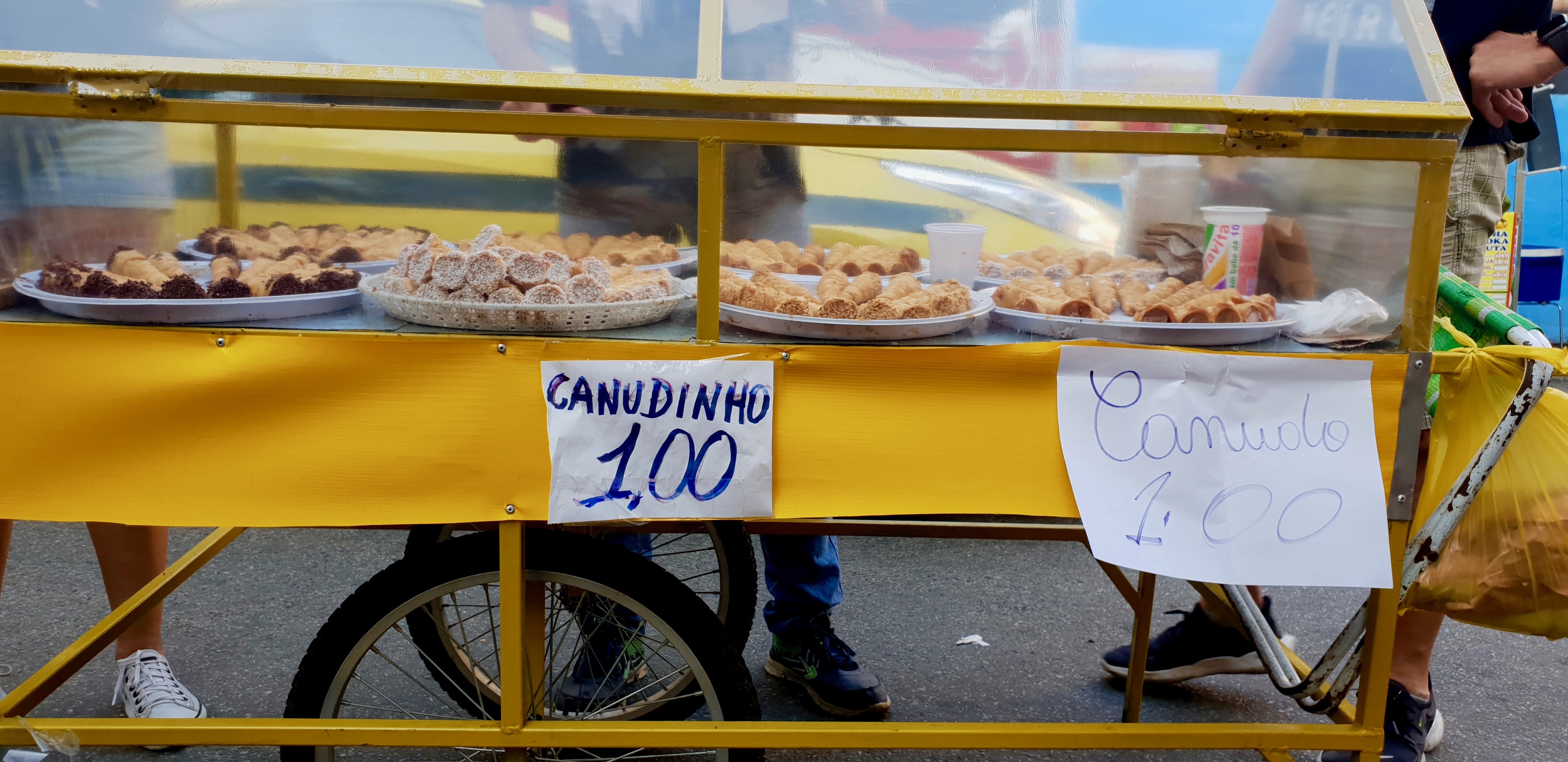 Kofta
There's something special about the beef kofta I was served in Brazil. Grilled to perfection, moist and flavourful, I had to stop myself after my sixth. Best enjoyed at a local joint, complete with plastic chairs spilled onto the streets, like this one.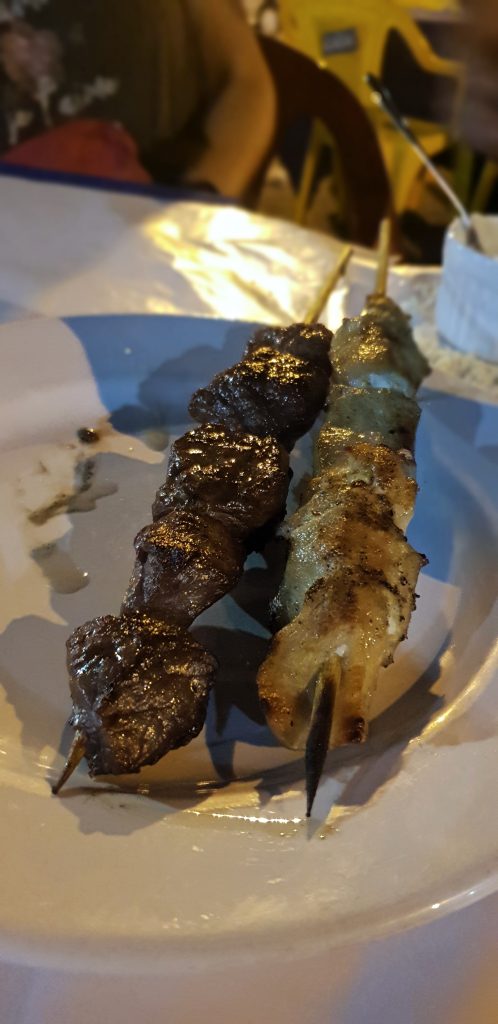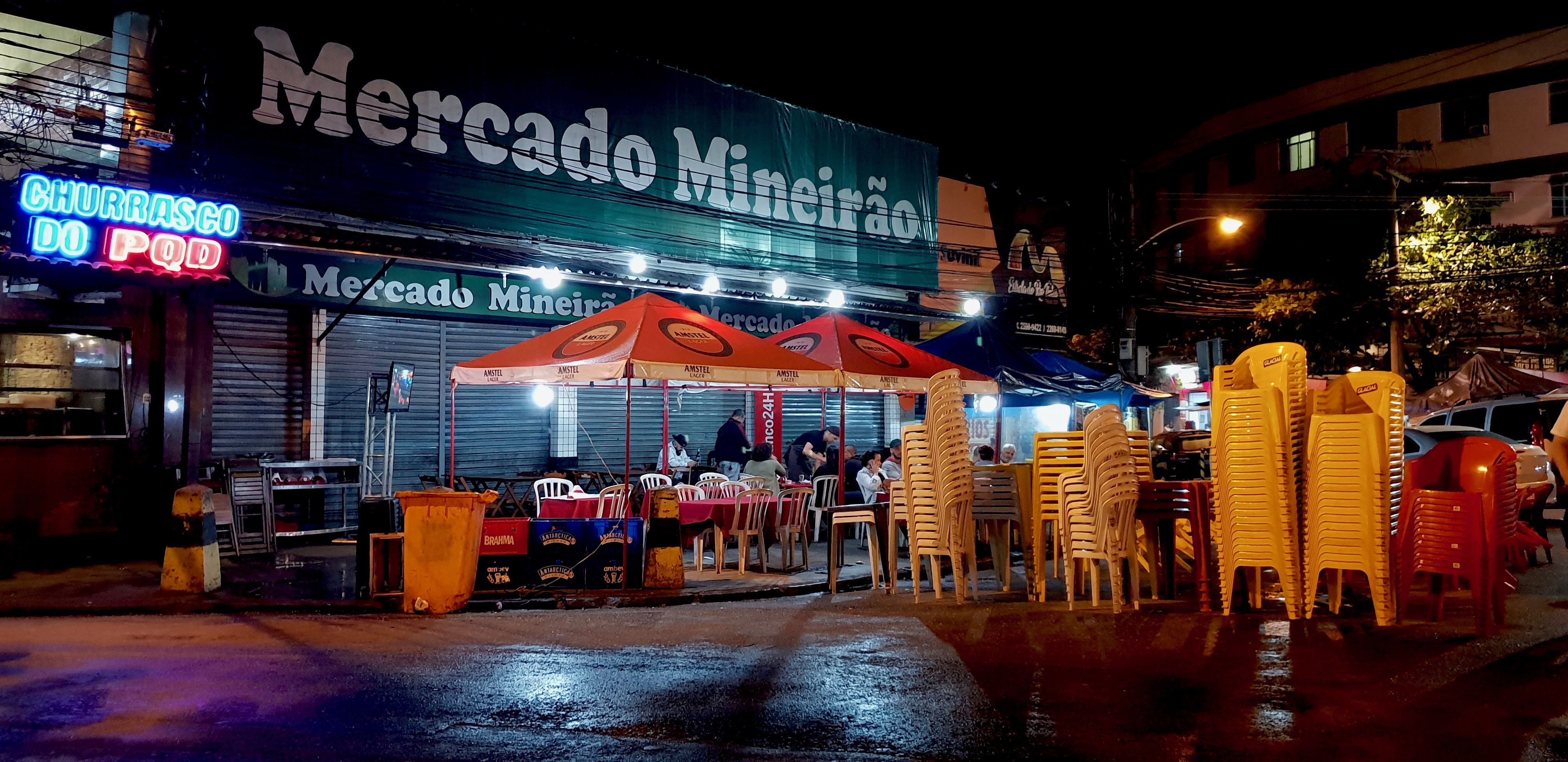 The 'Plate'
A staple of Brazlian life is 'the plate', as people and signage inventively kept referring to it. This meal of epic proportions consisted of chips, a huge hunk of beef steak topped with onions, Farofa (fried flour), salad and Feijoada (a traditional bean dish with pork), as well as rice (double carbs, phwoar).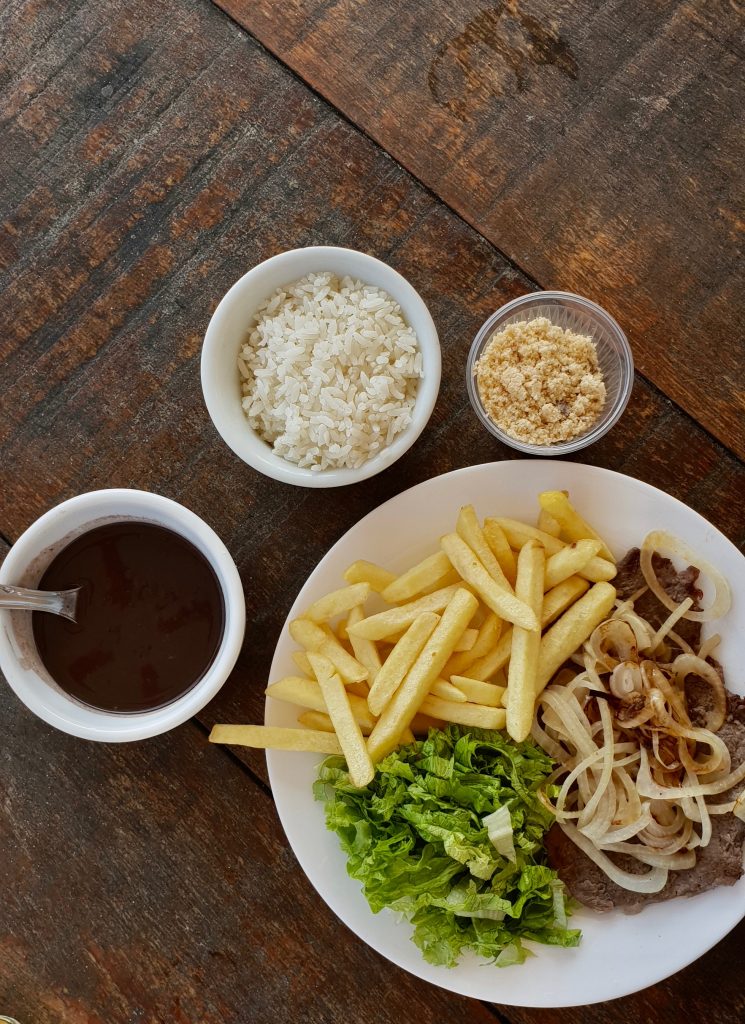 Açaí is Berry Good for You
This so-called superfood is sweet, delicious and comes in many forms! I opted for Açaí ice cream, but you can find it in sorbet form, topped with granola, or as a smoothie, to name but a few options!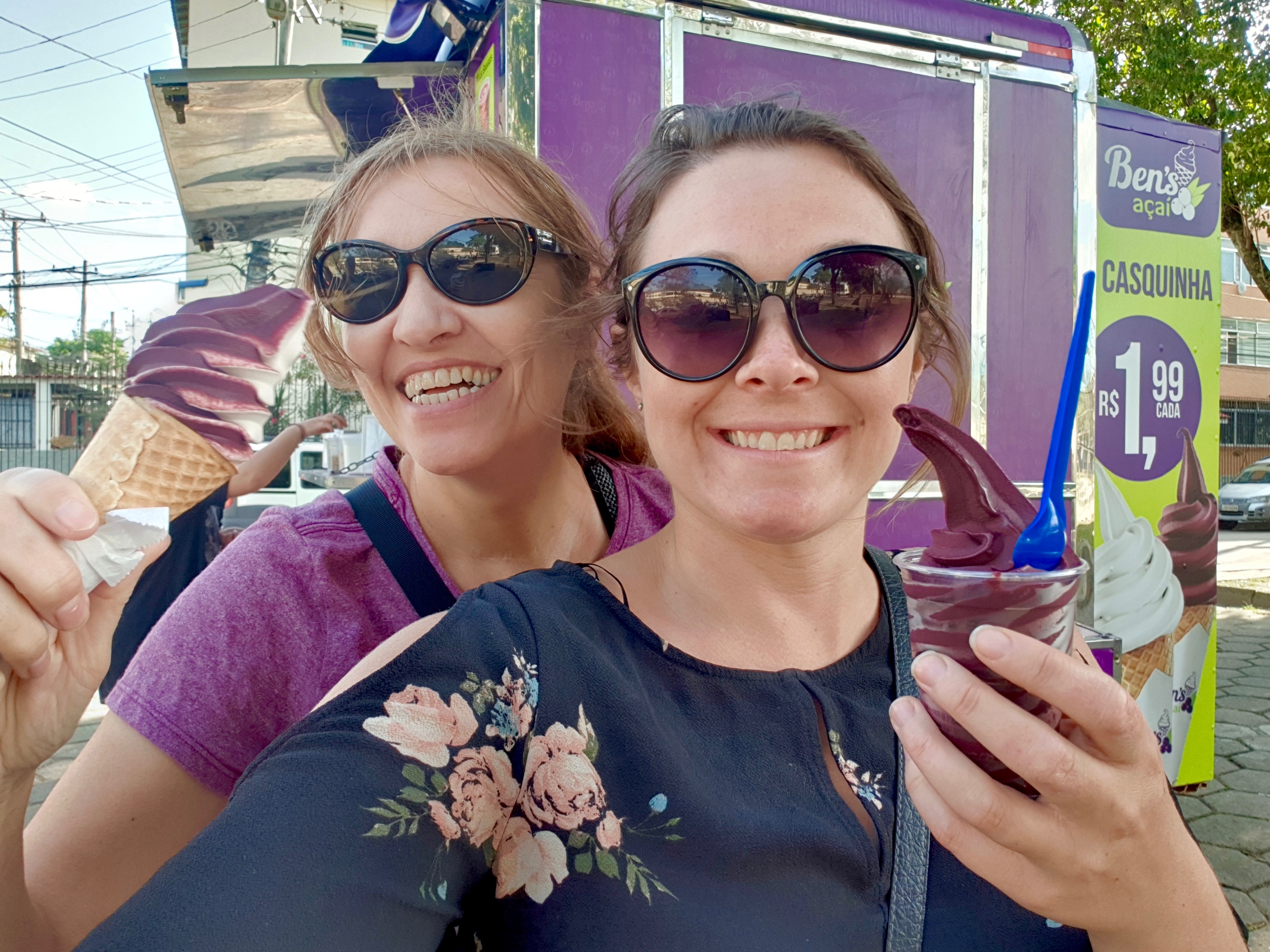 Caipirinha (easy, lads)
A potent mixture of fresh lime, sugar, ice and spirit, there's no escaping the Caipirinha. In fact, I'd barely been landed in Rio for more than an hour before being offered my first potent concoction. It's sweet, sour, refreshing and light – a dangerous combination. Boy does it giveth, but it doth also taketh away!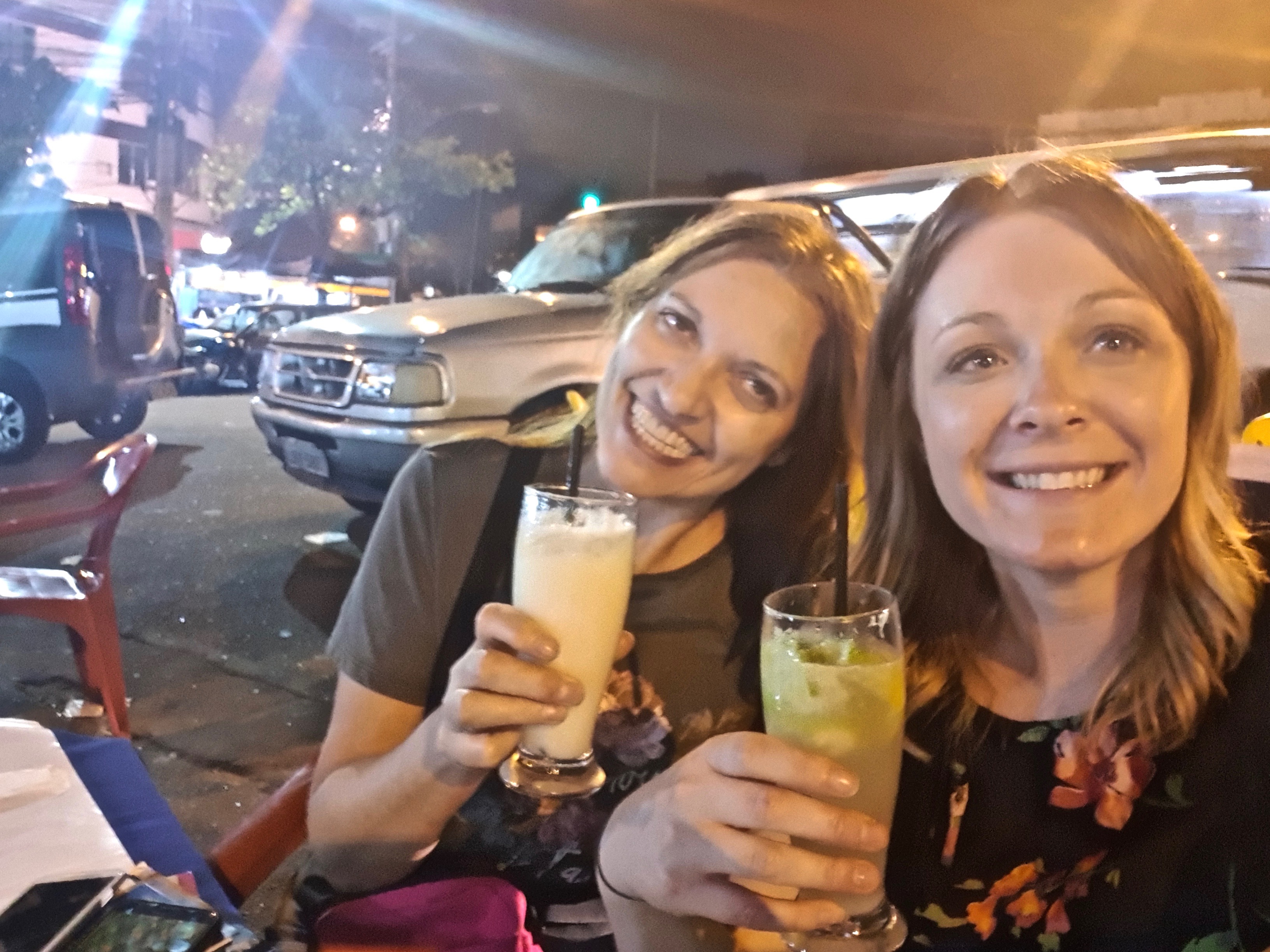 Traditional Brazilian Barbecue
Now, I'd been to a Brazilian all you can eat back in the UK – you know, the ones where they come round with seemingly endless quantities of various meats on a stick and shave it all off in front of you while you ignore the salad bar? So while in Brazil, it would have been utterly criminal for me not to have tried the real thing just once, despite it beng the most expensive meal on the cards. As a self-proclaimed bottomless beef pit, I was born for this moment, and it did not disappoint. The meat did flow and oh how good it was. Tender, flavoursome and juicy, this was next-level-meat-induced satisfaction. And while the flavours of the classics were good, my favourite was a rump cut, stuffed with Brazilian cheese. I needed rolling home after this one.