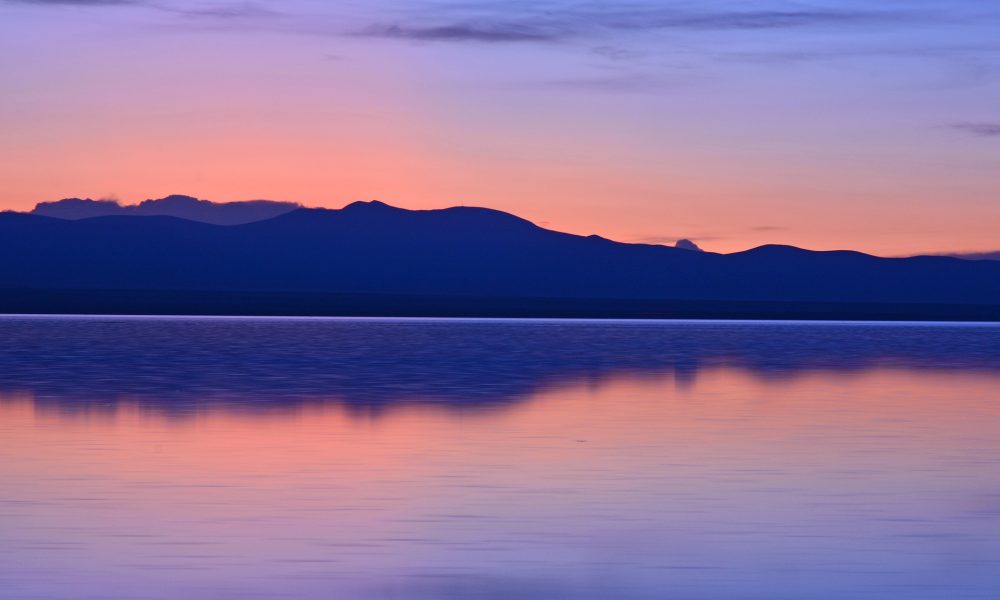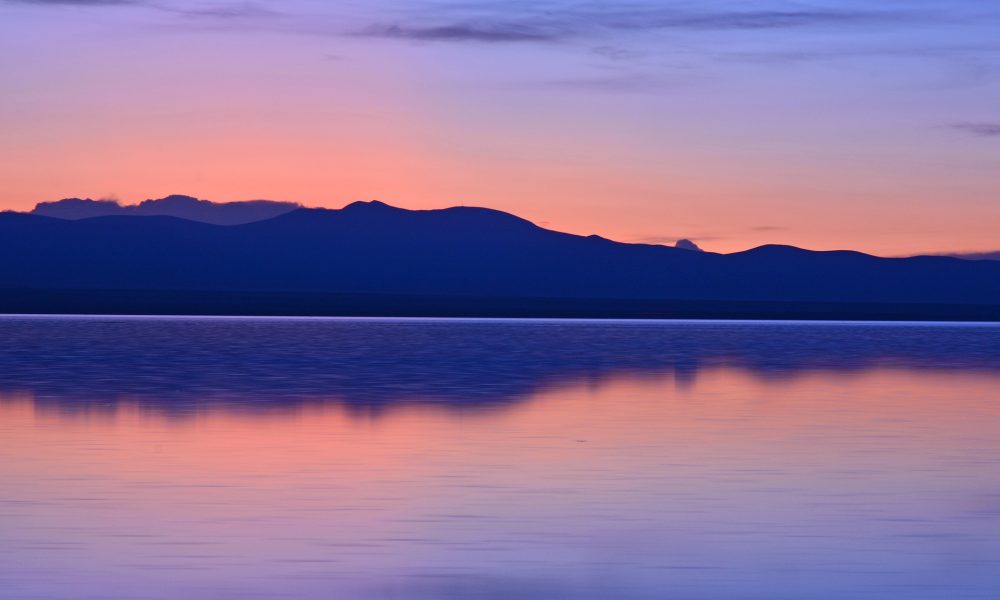 South America plays host to one of the most vibrant countries in the world – Brazil. It's fair to say that the Brazilians know how to party, and if you've been lucky enough to get yourself over there for the carnival, then you'll know all about the joys of witnessing both the bizarre and the beautiful. However, should you head just a little further west, you'll stumble across the best kept secret of the Americas. Bolivia.
Nestled between Chile, Peru, Brazil and Paraguay this 10 million-person-strong land of adventure sits high at the top of my bucket list. Why? For starters, it's where the Andes Mountains meet the Atacama Desert, and they're joined by the vibrancy of the Amazon Basin Rainforest in an explosion of natural beauty. Not only that, but spread across the border with Peru you'll find Lake Titicaca, the continent's largest lake, with its mesmerising glass like appearance. However, these obvious hot spots shouldn't be what draws you to the country. Oh no, because Bolivia is home to some of the most bizarre, heart-stopping natural phenomenons this world has to offer, some of which are starting to feature on a handful of travellers' blogs.
Whilst I always prefer to carve my own way when travelling, there are some places that are genuinely enhanced by the company of a guide, and from what I've read, Bolivia just so happens to be one of those places, with many people signing up to Bolivia tours. Enough waffle – here's a glimpse into the most insane sights the country has to offer to wet your appetite…
 The Great Train Graveyard
Due to the salt winds, this part of Uyuni is home to the most ghostly collection of train skeletons you will ever see.  These carriages date back to the early 20th century.  Eerie?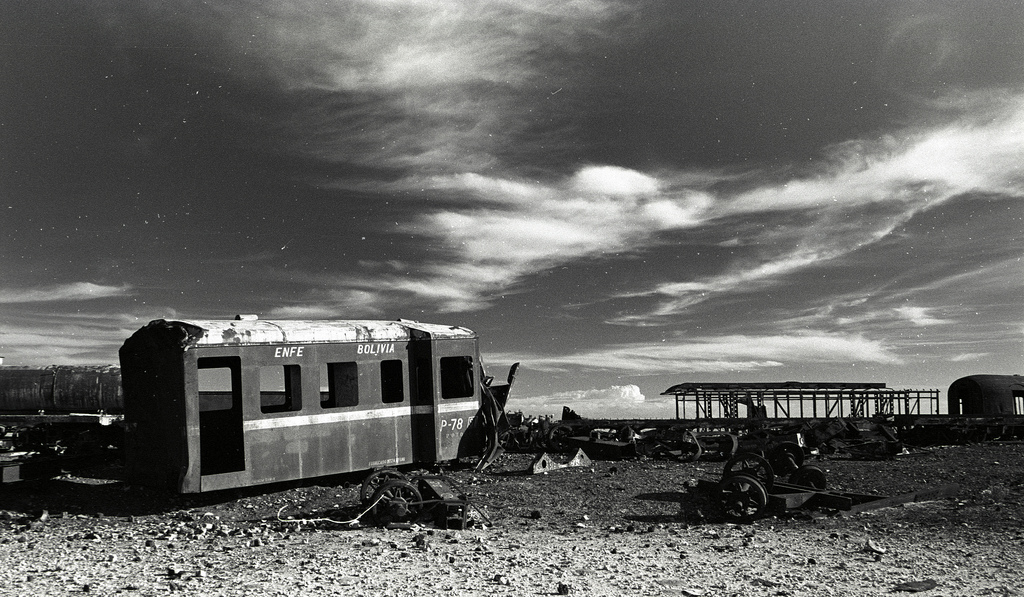 Photo by Keith Miller
 The Witch Market
It's a little macabre but, in La Paz you will find a gathering of witches wearing, as you would expect, dark hats.  They are here to sell you anything from a llama fetus to dried frogs,  bringing you prosperity and luck, and possibly a bout of nausea by the sounds of it…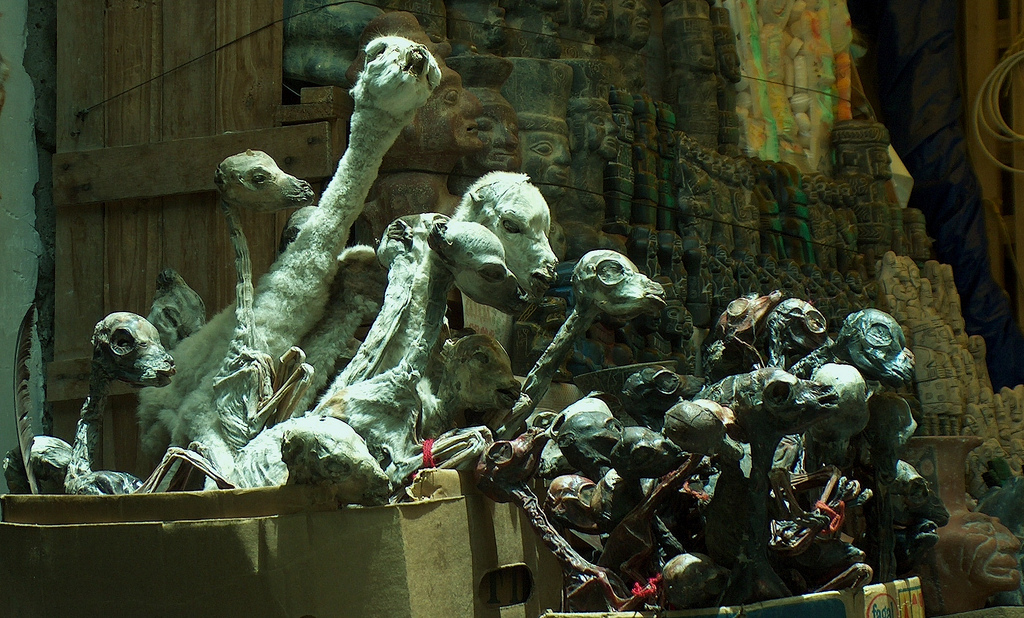 Photo credit Adri van Bergen
 The Salt Flats 
It's hard to comprehend, but 3800 miles of salt flats lie in this part of Bolivia. Even more bizarre is the lone hotel built entirely of salt that pops out at you like a mirage, stood proudly at the centre. The salt flats remind me a little of the beaches on Malapascua Island, only never ending ones. Dream scenario!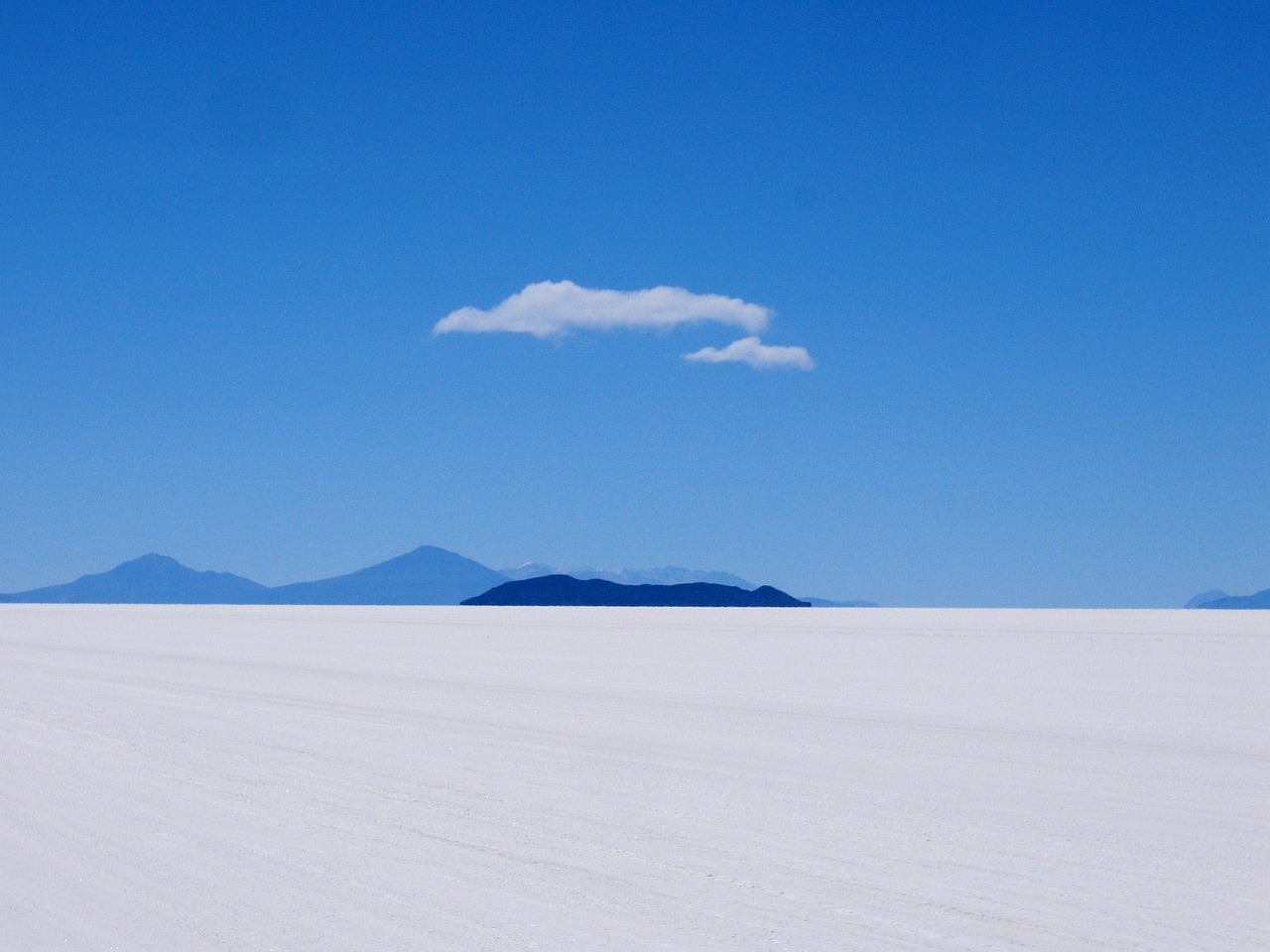 Image from Johnnie Shannon
 Laguna Colorada
This incredible salt lake is tinged red by the algae that grows in it.  But, perhaps what's even more fascinating is the fact that it's home to a nearly extinct population of flamingos.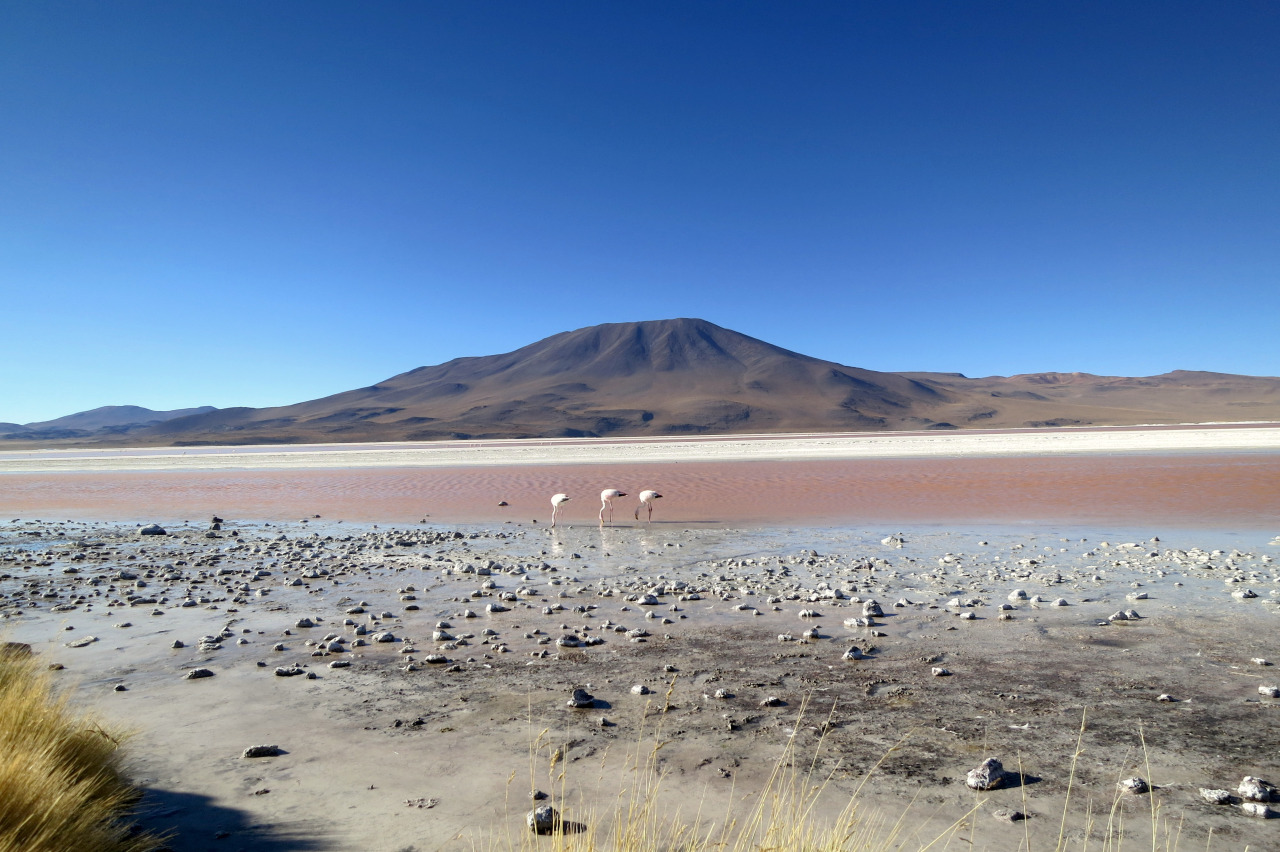 Thanks to Travel Coffee Book
North Yungus Road
You may well have heard of this road, but not necessarily for the right reasons. More commonly known as 'The Death Road', this terrifying feat of nature claims the lives of 2-300 people per year.  If the idea of driving whilst staring into a 600 meter abyss sounds like your cup of tea, it's a must see.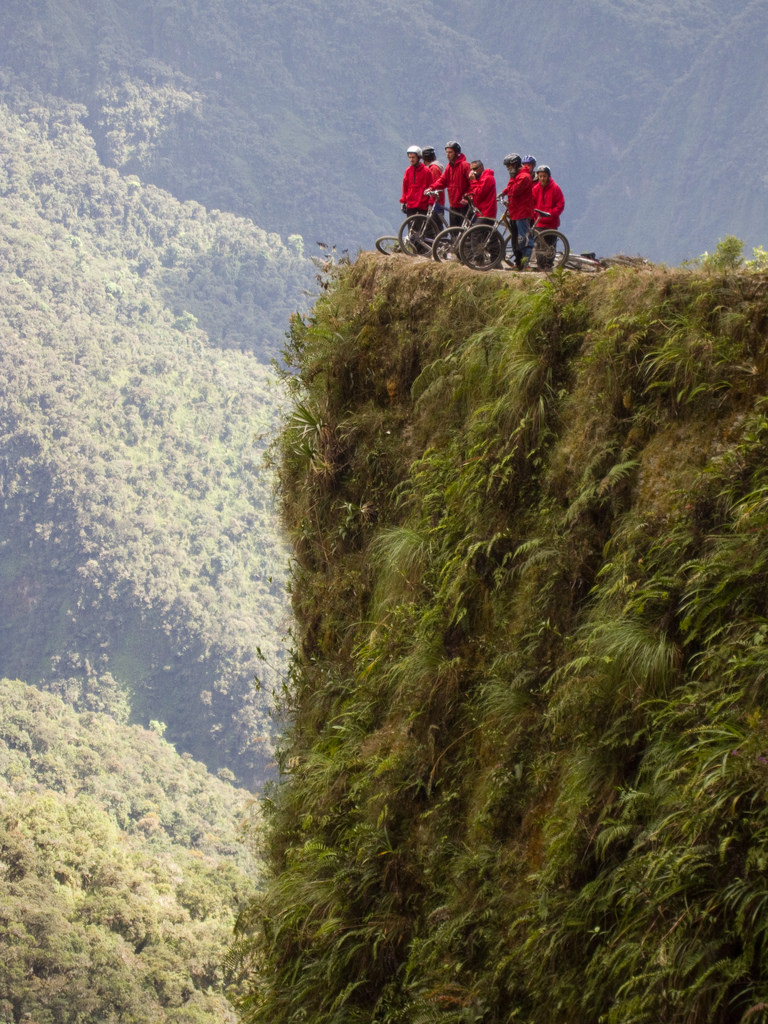 Bolivia truly is a country worth going out of your way for.  It's a little rough around the edges at times, but is full of natural beauty. Complex, challenging and a little un-nerving, Bolivia is the perfect place to adventure and really appreciate just how special our planet's natural history really is.