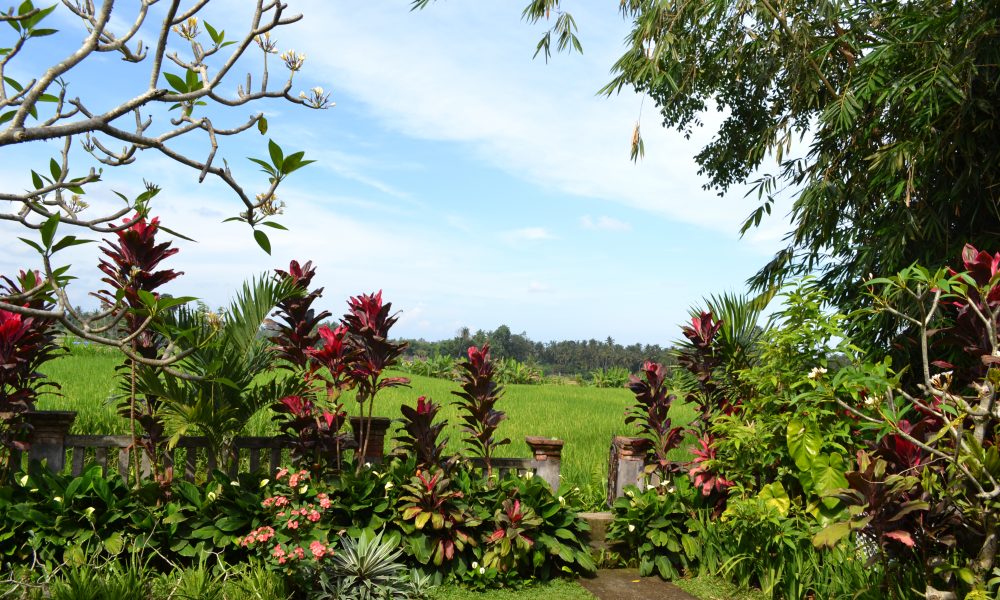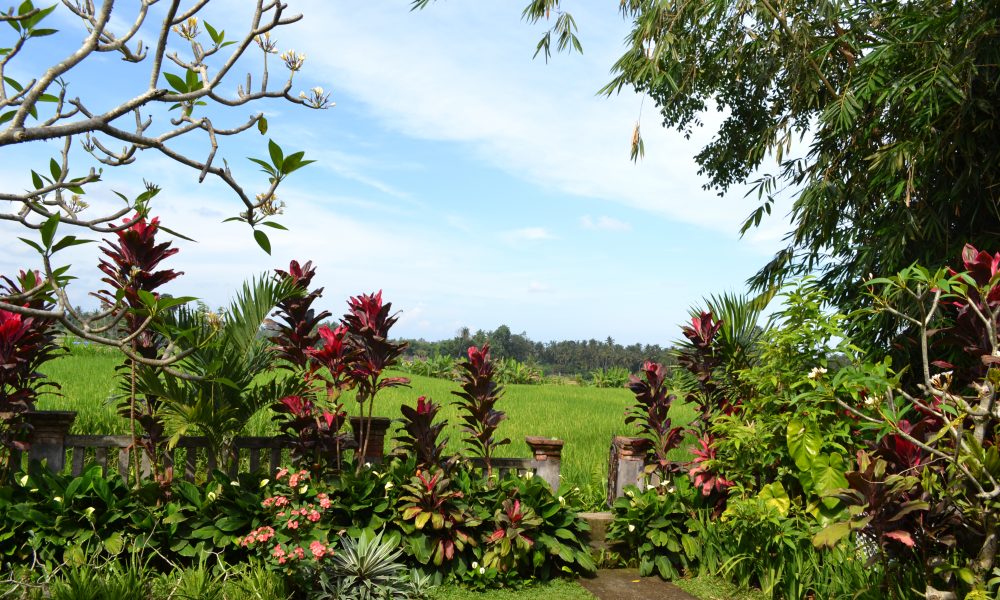 I've got the bug. You know the one I'm talking about – the Bali bug. It's the type of bug that gets under your skin and makes you to fall wildly in love with a place, forcing you to make return visits again and again – what a terrible plague! As an island that appears on the bucket lists of millions all over the world, ranging from backpackers to five-star infinity pool-hoppers, Bali is indeed the island that has it all. But popularity comes at a price. With much of the island etched onto maps and printed into glossy guide books, visitors are forever looking for new and authentic ways to experience the Island of the Gods. Here are three ways I experienced Bali away from the masses.
A Balinese Cooking Course
Okay, so I'm not what you would consider a classic foodie, but I do like getting stuck into the local delicacies when I'm on my travels. When in Bali last time around, I discovered a few gems (shout out to Vincent's in Ubud!) and indeed a few favourite dishes that struck a chord with my palate, as Balinese cuisine is really quite unique and like nothing I'd ever tasted before. It takes the spices and flavours found in Malaysian, Thai, Chinese and Indian dishes and amplifies them into one vibrant, zesty flavour explosion. Everything tastes so fresh and you can almost taste the love that has gone into making the cuisine you're feasting on. I pretty much concluded that if it's wrapped in a leaf and cooked, I'll eat it. That's just the Balinese way. Freshly caught local fish and coconut milk with seasonal vegetables wrapped in banana leaf was the celebrity of the food world, appearing on menus across the island, so it was only natural that I should book onto a cooking course with a local family to find out how to make it! What better way is there to acquaint yourself with an entire nation's tastebuds than to get stuck in with the cooking yourself? We booked onto Caraway Cooking, located not too far from Sanur, which was a fantastic shout.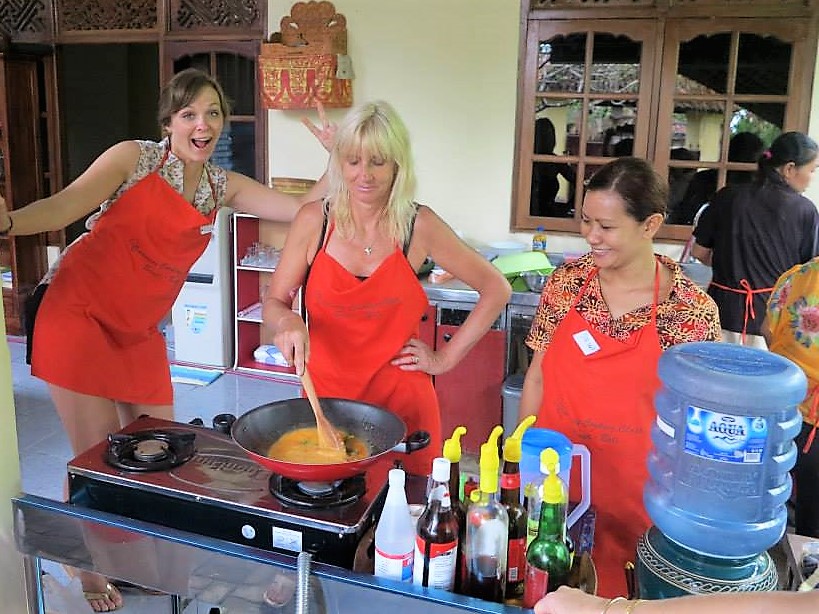 We spent the morning down at the market picking up our ingredients and sampling some of the local specialties, including the Donald Trump of the fruit world – the durian. Now I had heard rumours that this thing was disgusting. In fact, I had bared witness to signs within taxis all across Asia stating clearly that under no circumstance should a durian be brought inside the vehicle. I often wondered why… but now I know. I know all too well. The durian is not a pleasant fruit, my friends. Take this as your official warning – you're welcome.
Durian aside, rustling up (not with ease might I add) local classics such as satay chicken, rendang curry and spring rolls whilst chatting with the our local hosts was an extra special experience that is worth every penny. If you're looking to escape the monotony of dining out every night and to learn a little something along the way, this should be your go to!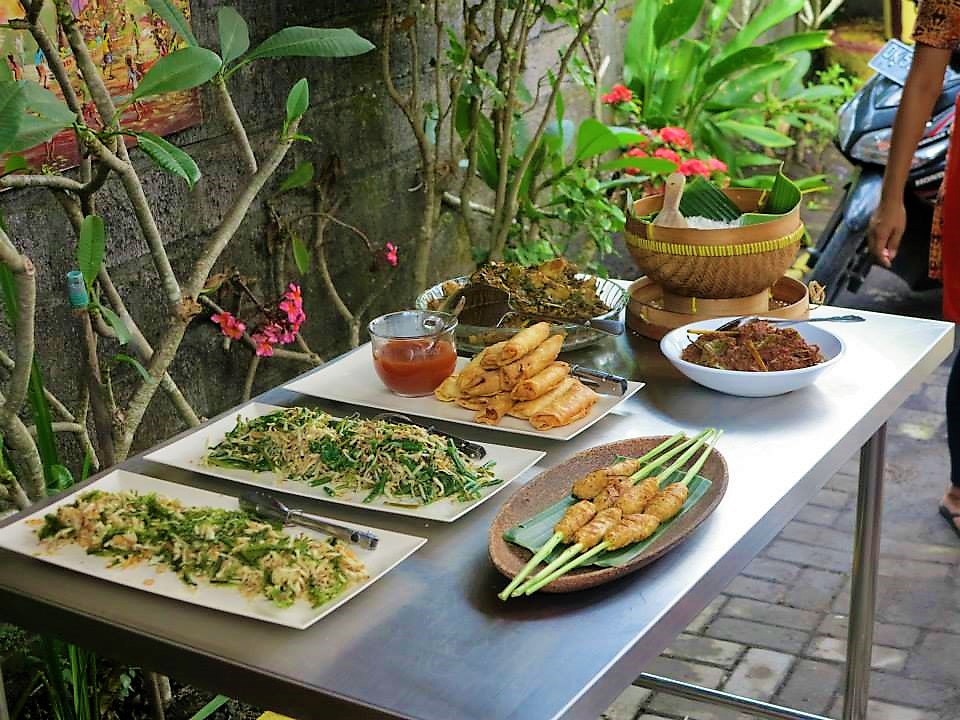 Take the Road Less Travelled
Every country has that one town or a city that tourists visit before heading back home to tell all their friends with assertion that they've seen "…insert country here…" For England it's London, for France it's Paris, Japan – Tokyo, Italy – Rome… you get the picture. For Bali, those places are Ubud and Kuta, and as fantastic and unique as both towns are, it wouldn't be unfair to say that they do not represent the true spirit of Bali. Although they retain much of the island's cultural charm, they are heavily influenced by tourism, westernisation and modern commodities. Taking the road less travelled and reaching those far-flung places when on the Island of the Gods is a much better route, and will help you to discover the magic behind what truly makes Bali so special for so many. Much of the north and north-west coast remains unexplored and untouched by the ever-expanding reach of tourism, leaving nothing but unspoilt beauty, moments of serenity and vast, stretches of beach where days can be lost exploring and immersing yourself in the sights and sounds of nature.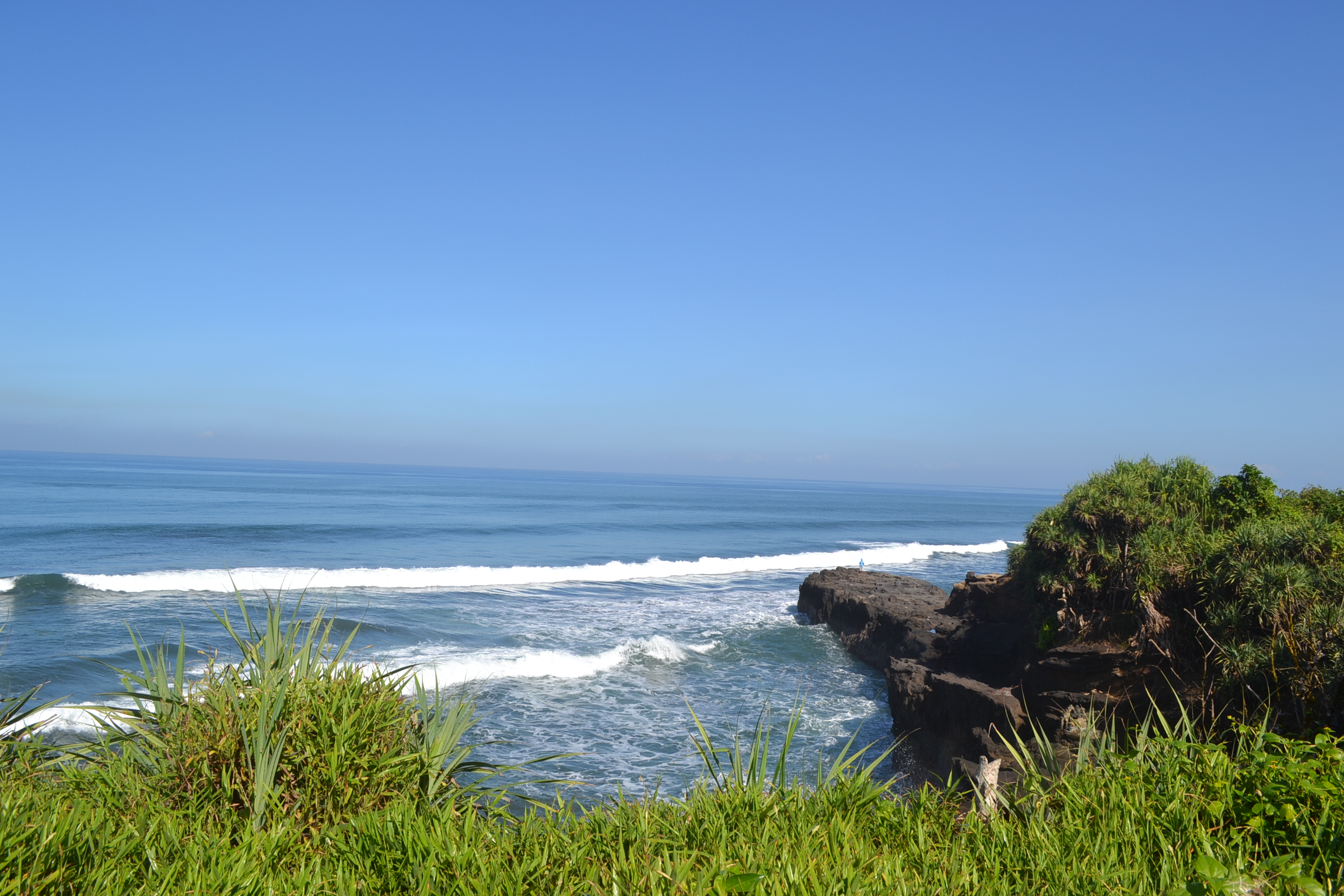 Lovina is a wonderful example of untouched Bali, but make sure it's top of your list, as it's becoming more and more popular by the day as word travels. Head to the rugged coast to catch a glimpse of the bay's resident dolphins, as you kick back and watch the sunset with a cold Bintang, Bali's iconic beer. The Banjar Hot Springs are located just 10km south of Lovina and served us well as the ideal morning's indulgence after a long night and one too many. Surrounded by lush vegetation, the springs fall from tier to tier, providing the soundtrack to your soaking session. All around this region of Bali you'll find waterfalls and temples galore, and the best part of it is, you'll not see more than a handful of tourists in sight! We opted for some horse riding in the ocean on the west coast, and despite the fact every time I tried to reposition myself on the saddle, my horse took this as a request to gallop off into the distance at great speed with me hanging on for dear life, it was a sound experience!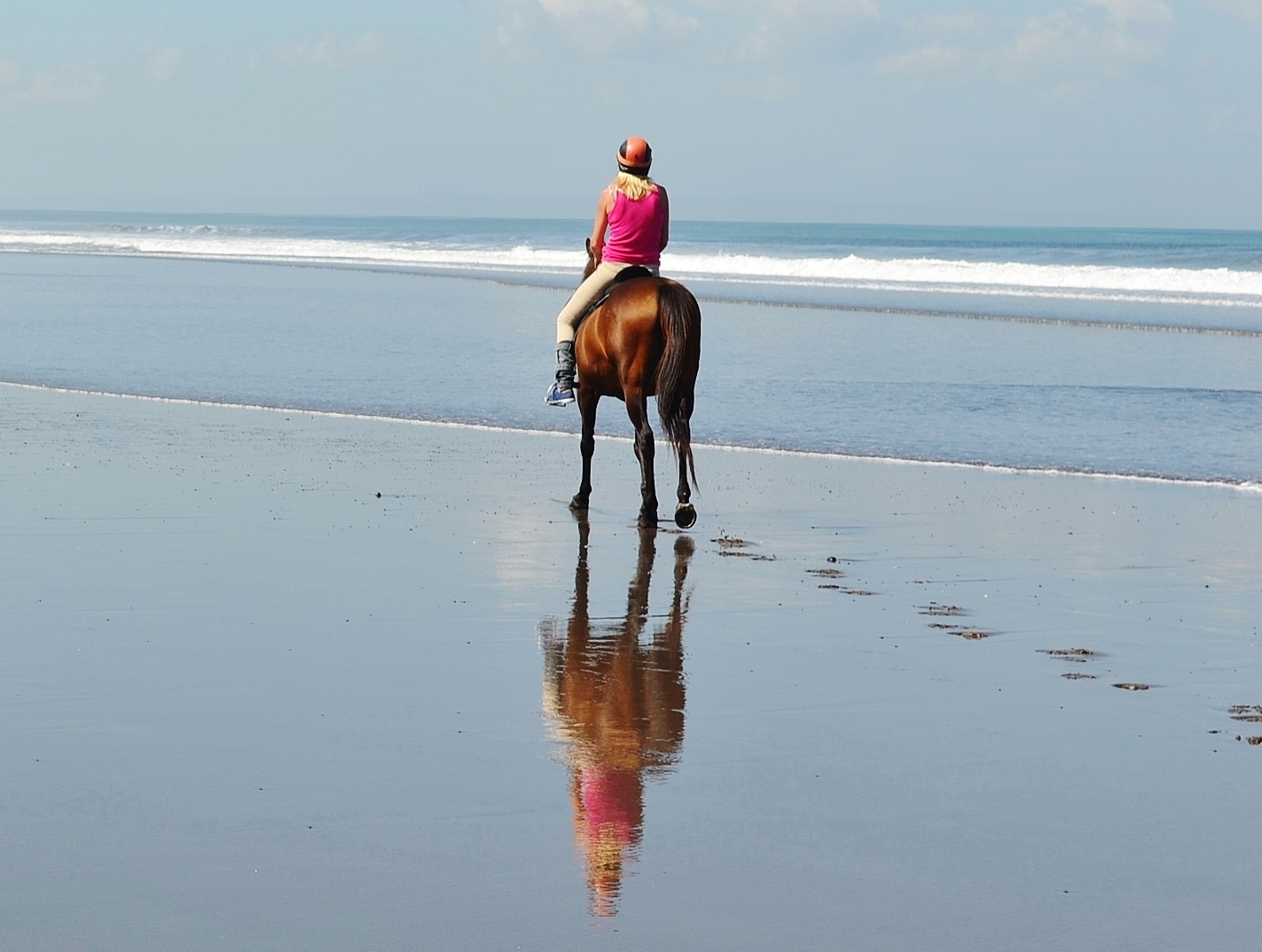 Shop off the streets
Bali is bursting with colourful markets that are dedicated to showcasing authentic Balinese wares and threads, stockpiled to the rafters with lovingly handmade goods. And whilst the bustle of the market is an experience not to be missed, if you're looking to get your fix of high-end shopping away from the mega malls and luxury outlets, you needn't go far. Bali is known for having an artsy side, and driving through the streets of Ubud this becomes abundantly clear, as everything from wood carvings to sculptures line the roads, all for sale, where many of the Balinese people's homes double us workshops where these goods are handcrafted using techniques honed over a lifetime and passed on through generations.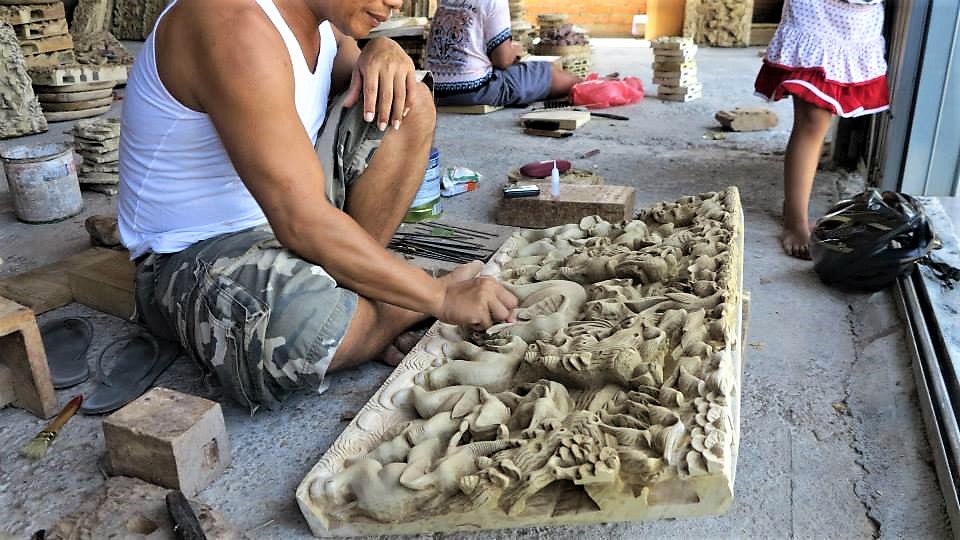 We stopped and watched a local man carving wood signs with such incredible skill that my mum went home with a new 'number eight' sign for her door! If you're looking for a souvenir that falls more on the indulgent side, Bali has an incredibly up and coming jewellery industry where you can pick up precious stones for just a slice of the cost back home. Whilst on my travels, our driver insisted (quite obviously on commission) that we visited the jewellery workshop to see how things were made. Asides from the fact the guys there seemed to think that because I had the money to visit Bali I was some kind of magical cash lady with an unlimited supply of money at hand to drown myself in diamonds and pop a ring on every finger (men, please form an orderly queue), I enjoyed my trip. And after being escorted through every showroom they had,  I didn't have the heart to tell them that I was a student, and ended up buying a ring. I still wear it to this day as it reminds me of Bali and my time there, so I guess you can't put a price on nostalgia…