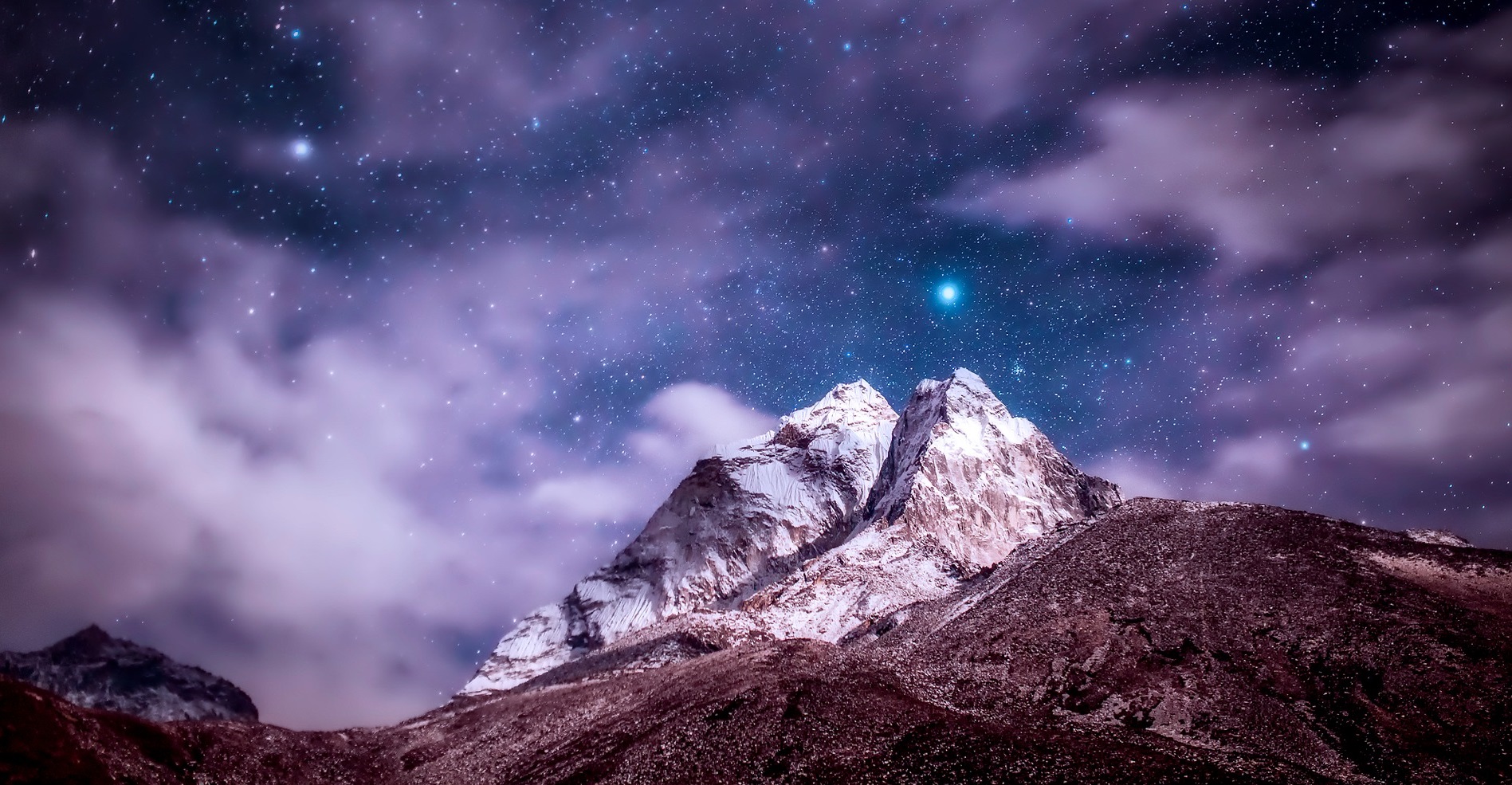 "Kerri, you have £5k to live out your wildest travel dreams and take a trip of a lifetime…so where's the plane heading?" – the words every avid travel blogger longs to hear. Yet having recently been shortlisted in the Affordable Travel category of the Post Office Travel Blogger Awards 2018 (you can vote for me here!) and faced with this very possibility, it's a question that has well and truly turned my mind to mush.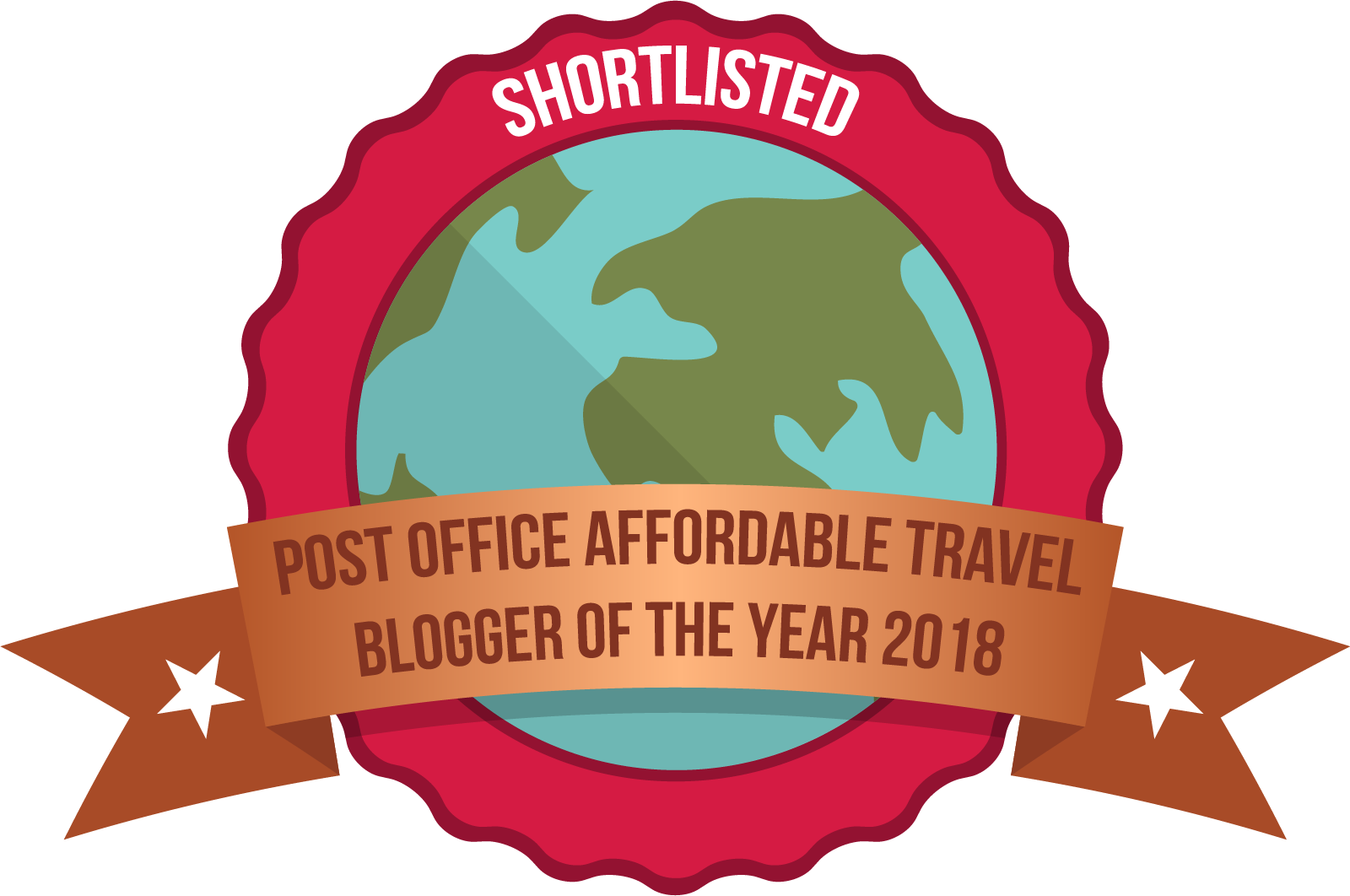 They say if we all held hands (whilst ignoring the scientific impossibilities of such an event) we would be able to wrap around the world almost 300 times. Well, if you took every single budding travel bucket list idea I've ever had over the past twenty-seven years and sewed them all together onto a rich tapestry of things, my metaphorical tapestry would no doubt stretch further. I've long thought about land diving with the locals in Vanuatu, or maybe trekking amid the cornucopia of natural phenomena in the Lut desert of Iran. And I've lost count of the number of hours I've spent daydreaming of splashing around with pigs in the Bahamas or searching for musical treasures amid the bustling streets of Buenos Aires. Temple hopping on a moped in India, sunset on Table Mountain, chilling (literally) with seals amid the bitter winds of Antarctica, getting all linguistics-y on Fogo Island, roaming the Cloud Forest of Costa Rica, having a cuppa with a shaman in a field in remote Peru as he rubs me with a guinea pig and reveals to me that my future's probably going to be fine – you name it, my brain has been there. The point is, taming my over-active brain to arrive at pointed conclusions that went some way to answering this question was no mean feat, but without further ado, here it is: my trip of a lifetime…
For me a trip of a lifetime isn't about finding the place with the biggest price tag and splashing the cash. Sure, I'd quite like to spend some time sunning my pale self in one of those fancy stilt houses at sea in French Polynesia where generously-oiled men bring me my daily young coconut, carved to my liking, before my sleep concierge breezes into the room to re-fluff my pillows and serenade me with a lullaby (yep, that's a thing), but where's the originality? Where's the anti-sedentism? And more importantly…where are all the *real* luxuries?
Forget the beach holiday: I want pain-inducing mountains. I require rough nights spent in tents. I need suspect-looking street food. I demand to get lost in remote areas. Altitude sickness is essential. And, most importantly, I simply must do all of these things whilst plagued with crippling doubt as to whether or not I'll ever want to go back home.
I don't like to plan too rigorously when I travel, so what follows is not a fully-fledged step by step itinerary of where my trip would take me should I be fortunate enough to won, but a glimpse into exactly why I was drawn to this part of the world in the first place. Here's the thing: I want to travel to what is, undoubtedly, one of the most breath-taking areas on the planet. Not only is this a journey of exceptional natural beauty offering opportunities to hike galore and absorb mountainous, uncharted terrain as I go, but it's one that traverses many fascinating cultures and peoples. The idea of donning the hiking boots and taking this epic journey completely via land is one that really excites me. After all, what better way is there to see the world?
First stop: China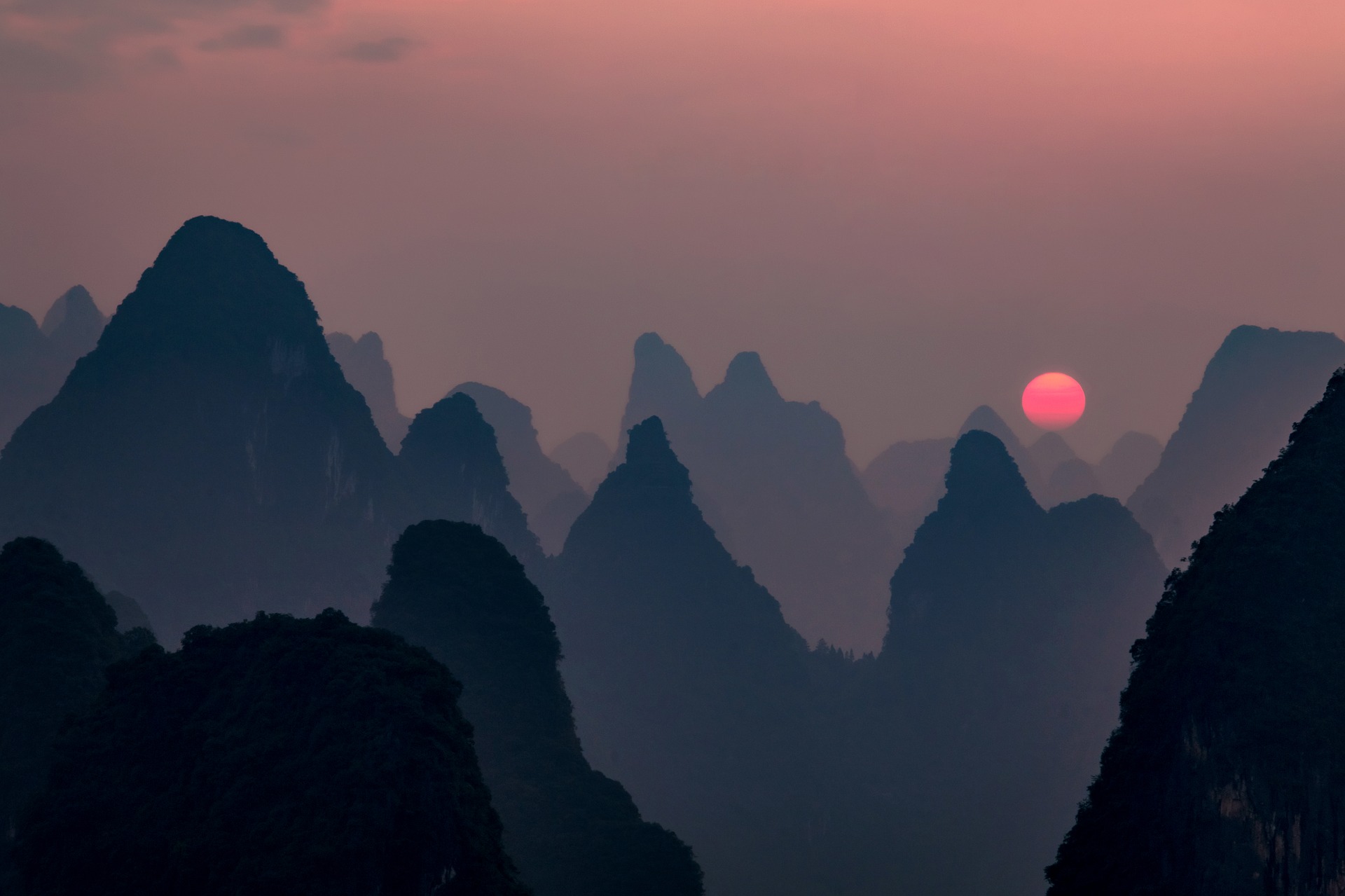 I won't lie, the prospect of travelling in China scares me. Not because I think it's dangerous, or that it would disappoint, but I suffer from serious FOMO. For those of you not in the know, that's young-people speak for 'fear of missing out'. And with China being so darn big, the idea of seeing it all is mind boggling. That being said, I can't possibly give you every reason why I am desperate to get out there, but here's where I know I'll lay my hat:
Chengdu
I have two words for you: Giant. Pandas.
Need I say any more? If this isn't on your bucket list then you clearly have no soul.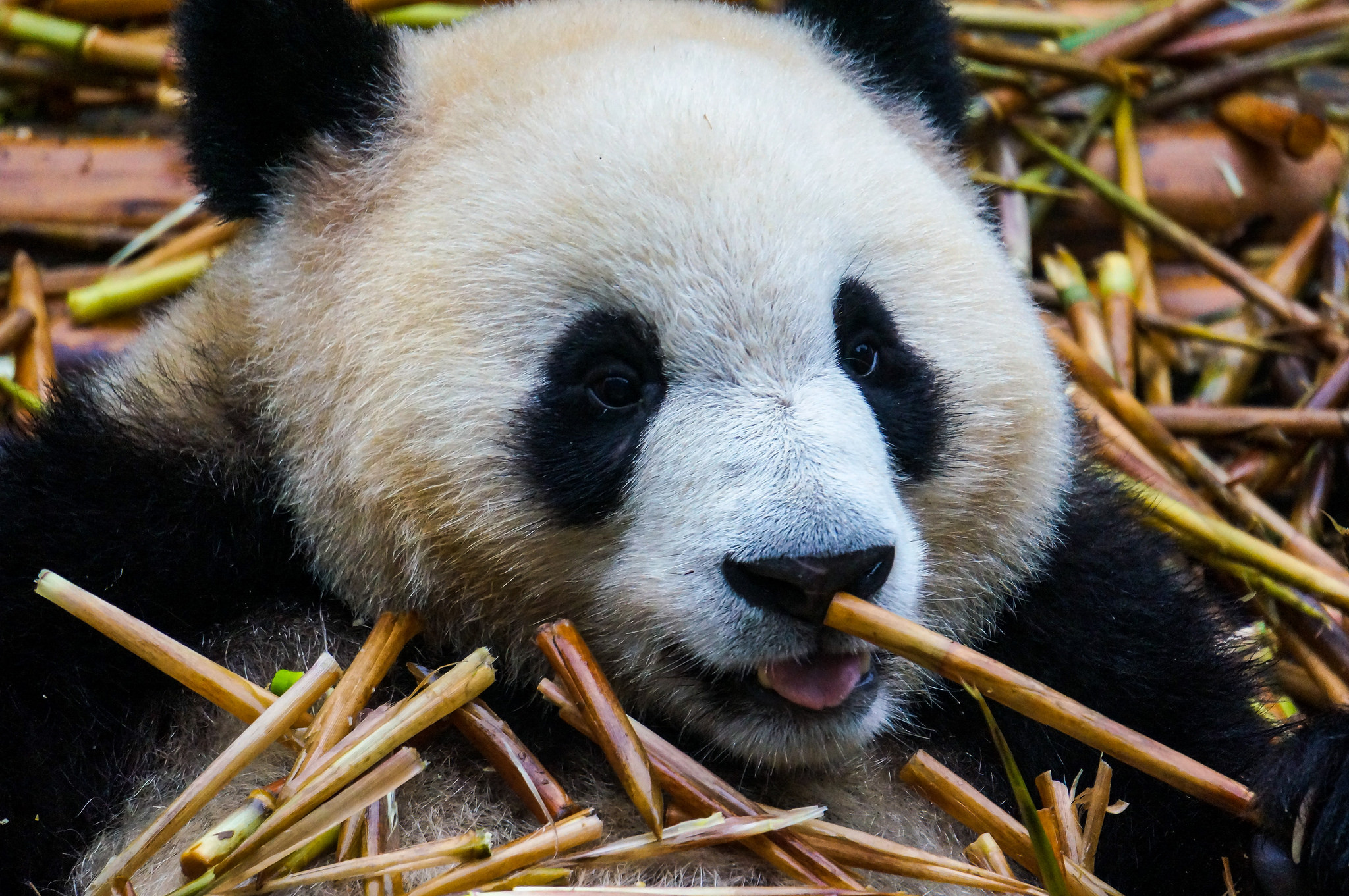 Image source: Flickr
Enchanting Yunnan
From extraordinary vistas of the karst landscapes, to fields upon fields of rapeseed swaying gently in the winds, this one province alone is enough to keep you occupied for weeks. Rumour has it that the food here is off-the-charts good, as the region once belonged to Myanmar, making the food much more herbaceous than other types of Chinese offerings. The truth's out: my stomach wants me to go here.
Tiger Leaping Gorge
Half way between Chengdu and Yunnan lies Tiger Leaping Gorge. Initially I was turned off by the name, but I'm quite sure it's been tiger-free for a while. You all know how much I love hiking, and it's treks like these that really get me reaching for the poles (I've got bad knees). It only takes a day or so and the rewards are high for what is really quite a tame stroll.
Image source: Flickr
Look up and you'll experience the theatre of the glaciated Jade Dragon Mountain, surrounded by the gorge's towering cliffs. Look down and you're met with the sheen of turquoise waters. Bliss!
And let's not forget this guy: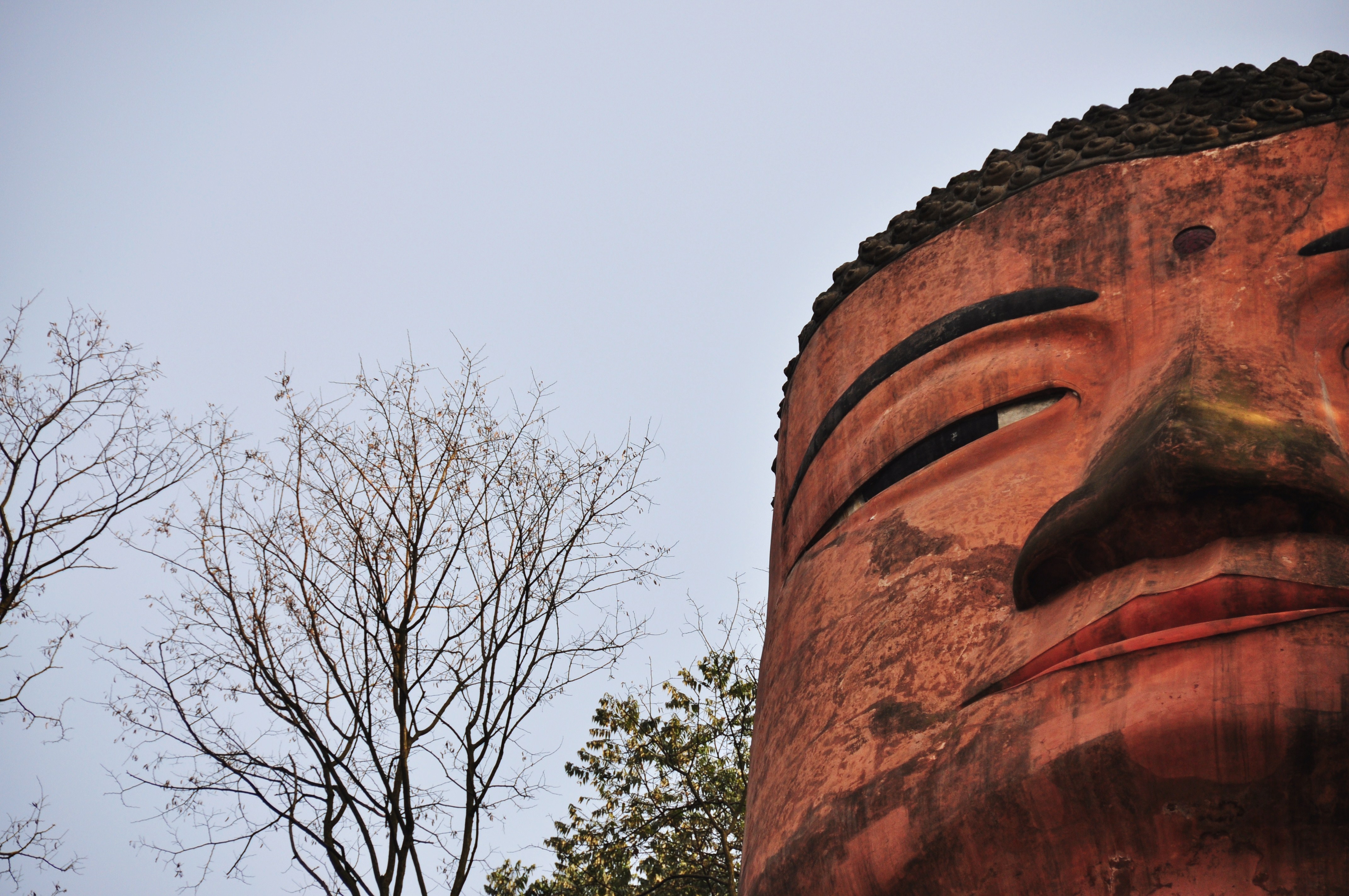 Image source: Flickr
Having done huge chunks of Asia, I've seen a lot of Buddha statues in my time – in fact an unholy amount. Most recently I had the pleasure of meeting Tian Tan Buddha out on Lantau Island, Hong Kong. However, at a whopping 71 metres tall, Leshan Giant Buddha really does do quite a job of being just a tiny bit impressive on the eyes. Carved into a rock face formed of Cretaceous red bed sandstones, the statue looms over the waters below in this spectacular UNESCO World Heritage site. Take me now!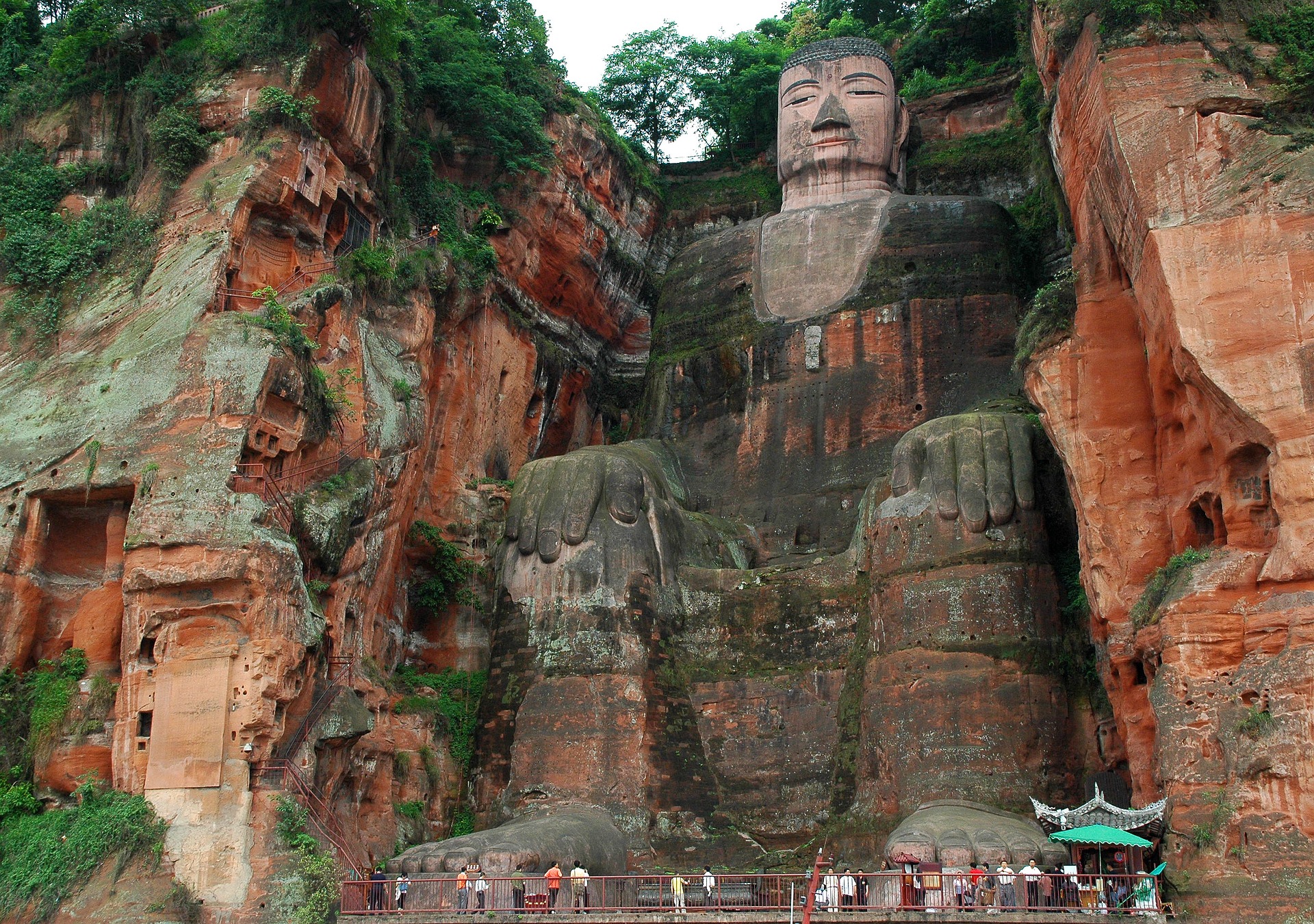 Guilin
No trip to this corner of China would be complete a visit to the Yangshuo Rice Terraces. Vibrant shades of green fall gracefully from tier to tier, creating a jaw-dropping outlook across these 600-year old terraces. I'd love to get lost in their charm, exploring until I eventually stumble across a guest house in which to curl up with a book and spend the night.
Second stop: Bhutan
Image source: Flickr
Last year, just 254,704 lucky souls (or 509,408 soles…) visited this secluded gem. The government policy on ensuring 'high value-low volume' tourism sees to that, so this really does feel like a case of 'the road less travelled'. This resistance to modernisation and a desire to develop at its own pace has seen Bhutan remain true to its roots, and its spiritual demeanour has become the heart of its appeal.
Trek to the spiritual heights of Paro Taktsang
This striking monastery rests precariously balanced upon a 3000m-high cliff and is one of the most iconic pilgrimages in Bhutan. It takes just three hours and the views from the top are show stoppers.
Image source: Flickr
Or if the idea of getting down and dirty with Buddhism doesn't float your boat, how about taking stock of some of the highest unclimbed mountains in the entire world? Just a handful of humans have stepped foot onto the unforgiving slopes of either Mount Jhomolhari or Jitchu Drake, but what they lack in accessibility, they make up for in first-class teenage girl, high-school drama – cameras at the ready. Settling down to watch the sun slip behind these magnificent beasts with nothing but a fresh serving of ema datshi in one hand (that's chillies and cheese) and some locally brewed bang chhang in the other sounds like a pretty good way to end a day to me…
Image source: Flickr
Third stop: Nepal
I have a suspicion that I'd quite like Nepal. The scenery is utterly beguiling all round and nothing short of a playground for someone like me. Not only that, but three years on after the earthquake which caused unprecedented devastation, Kathmandu is getting back on its feet.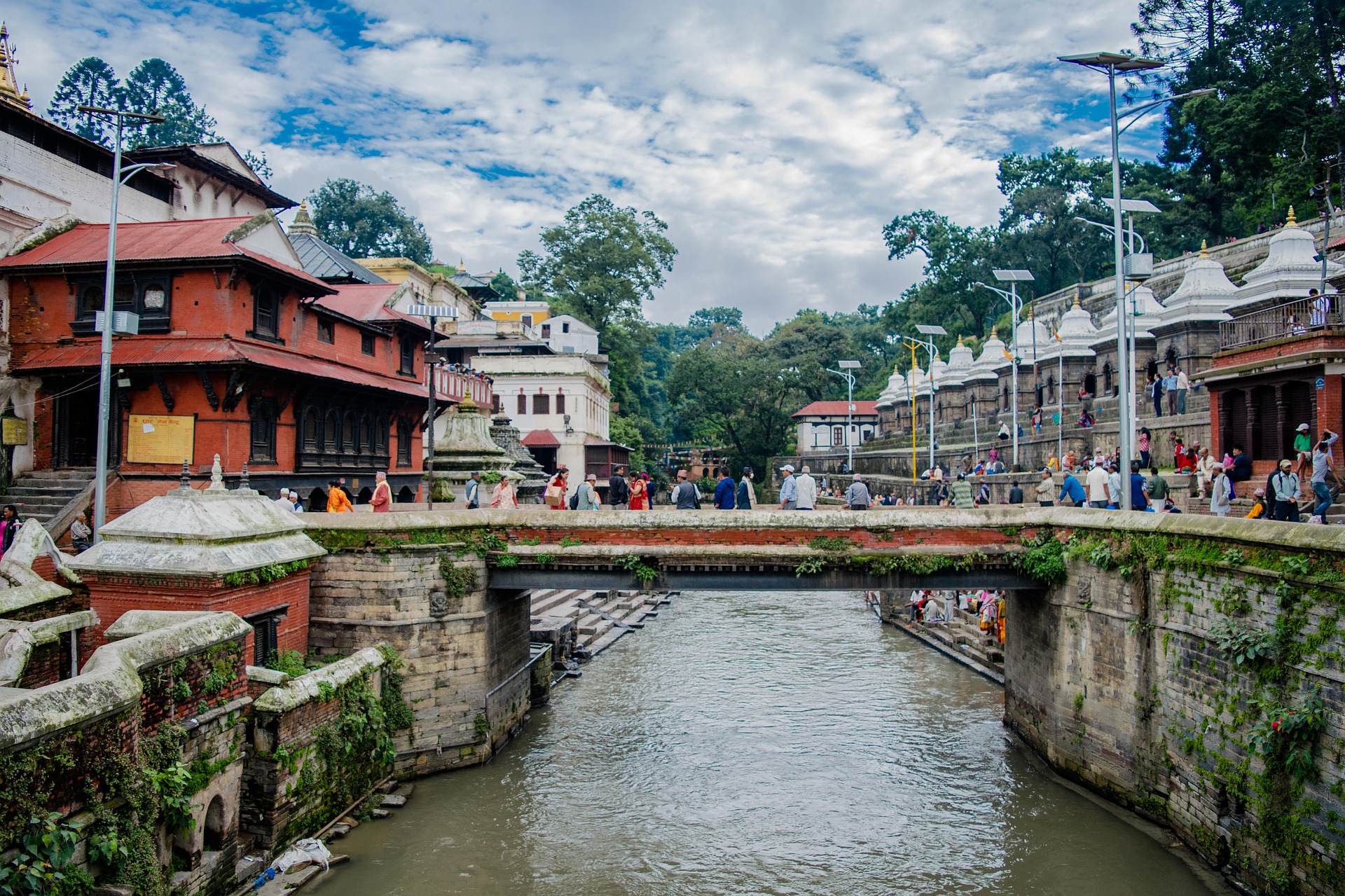 It's a vibrant backpackers hub, and a city I'd love to explore, not least for the maze of bustling alleys where you'll find everything from knock-off tourist tat to genuine antiques. That said, I'd be lying if there wasn't one incredibly self-indulgent experience I wanted to have whilst in town…
This: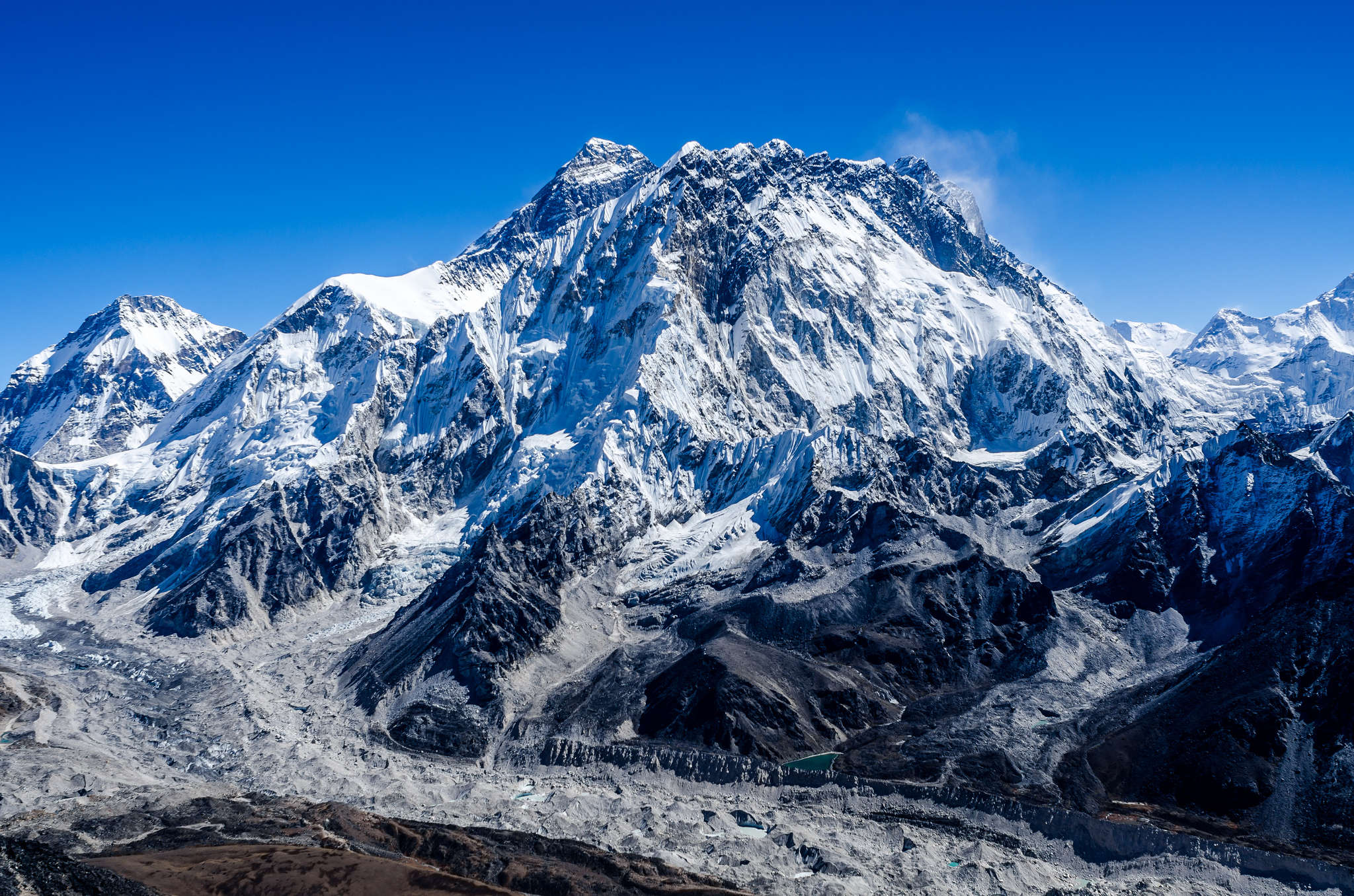 Image source: Flickr
Stepping foot in the Himalayas to experience their unrelenting beauty would be a magical encounter, but going one step further to embrace the ultimate physical and mental challenge is what trekking high and low to get there is all about. I want to climb Mount Everest.
Okay, I'm not going to climb *all* of it – just base camp will do.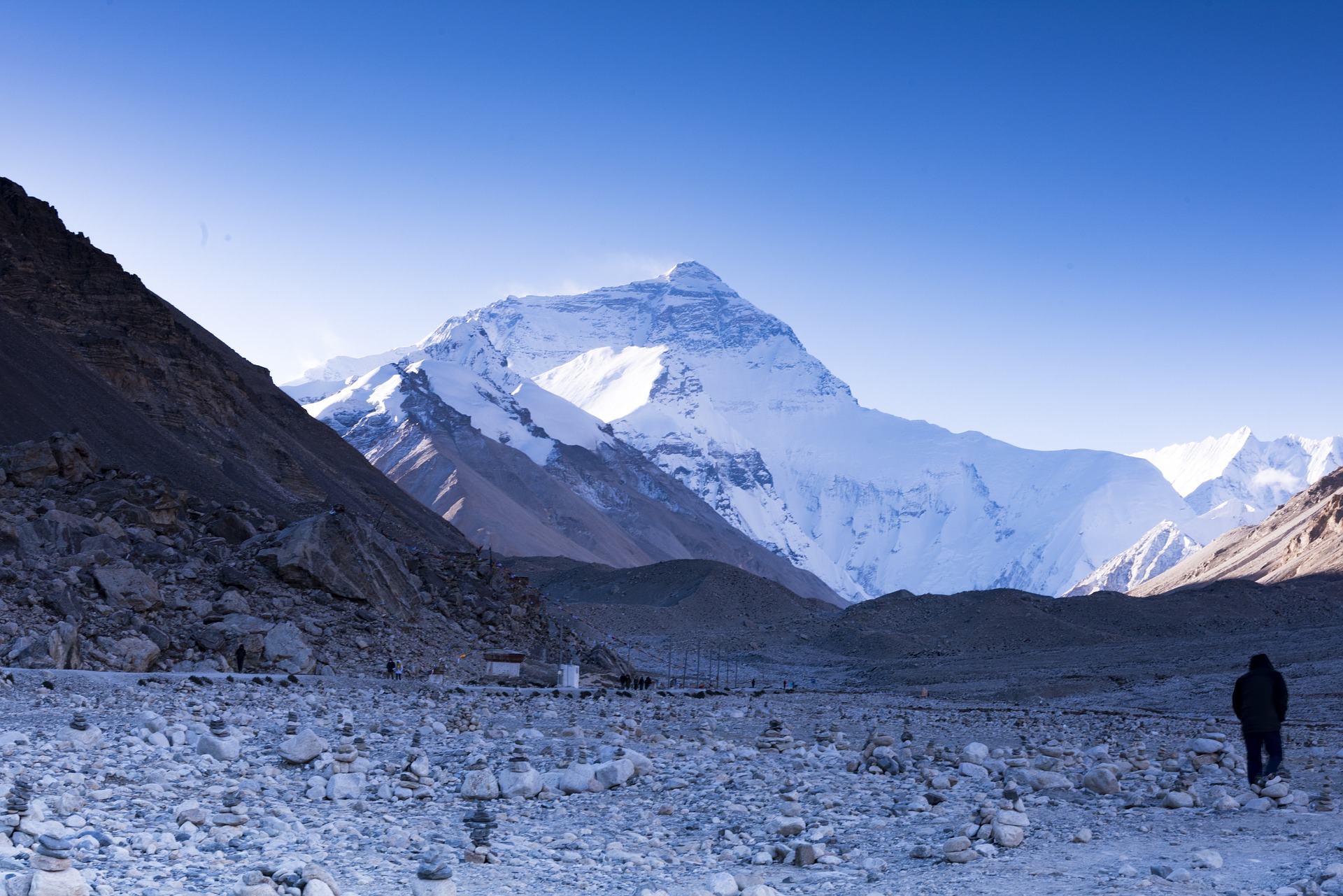 Imagine standing on top (sort of) of the world's tallest mountain? Snow-capped mountains pierce vivid blue skies with their jagged peaks in all directions. The sun beams down on your face as you light the camping stove ready for a night under the stars. Nothing but the sound of colourful flags flickering in the wind fills the air. This gruelling and  – given that you can't actually see the peak from base camp –  probably quite frustrating peak is a real bucket list item for me, as Everest fast surpasses any mountain I've ever tackled. And although you can't see the peak itself from basecamp, catching the sunset from the slightly more elevated Kala Patthar provides more than enough entertainment, as it sets the stage for the world's tallest mountain to turn pink.
Final stop: Pangong Lake, India
A rare opportunity to turn off, unplug, and get well and truly off the grid, Pangong Lake calls me. What would no doubt be a suitably remarkable end to the trip after weeks spent trekking across demanding terrain to reach each of my destinations, this isolated and, quite frankly, insatiably stunning lake is the very much the pot of gold at the end of the rainbow.
Image source: Flickr
At 135km, it traverses both India and China, and to get there would involve a death-defying journey along the world's second highest motorable road and cross Changla Pass – stopping for a quick coffee with the locals along the way – before arriving at 4,250m feet…hopefully free of altitude sickness! It's also a cracking excuse for me to *finally* visit northern India on my travels – a country that has been on my to-do list for ten years.
So there it is – my trip of a lifetime. Less a relaxing, sunny holiday blowout, and more a stint of exhilarating experiences, fuelled by a love of being on two feet. It's an idea that's built on slowing down and taking my time to travel for as long possible with the cash I have, pausing to take in every inch of scenery as I go.
When it comes to escaping the rush of our everyday lives, what better way is there to reset our body clocks and find a change of pace than to travel to some of the world's most remote and untouched places, where nature rules the roost?
Don't forget to head on over to the The Post Office Travel Blogger Awards page to cast your vote and help make this a reality for me, guys!