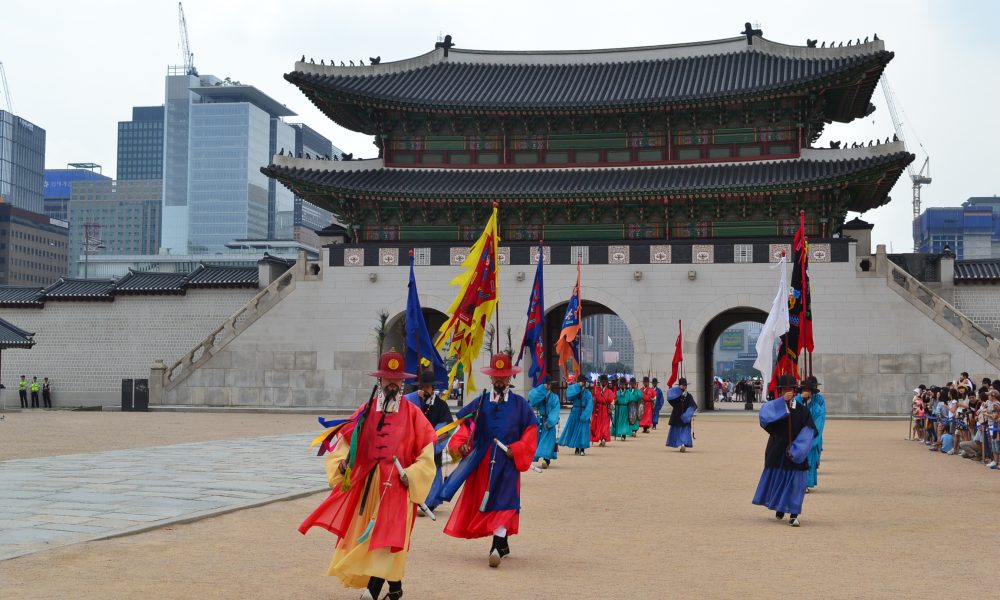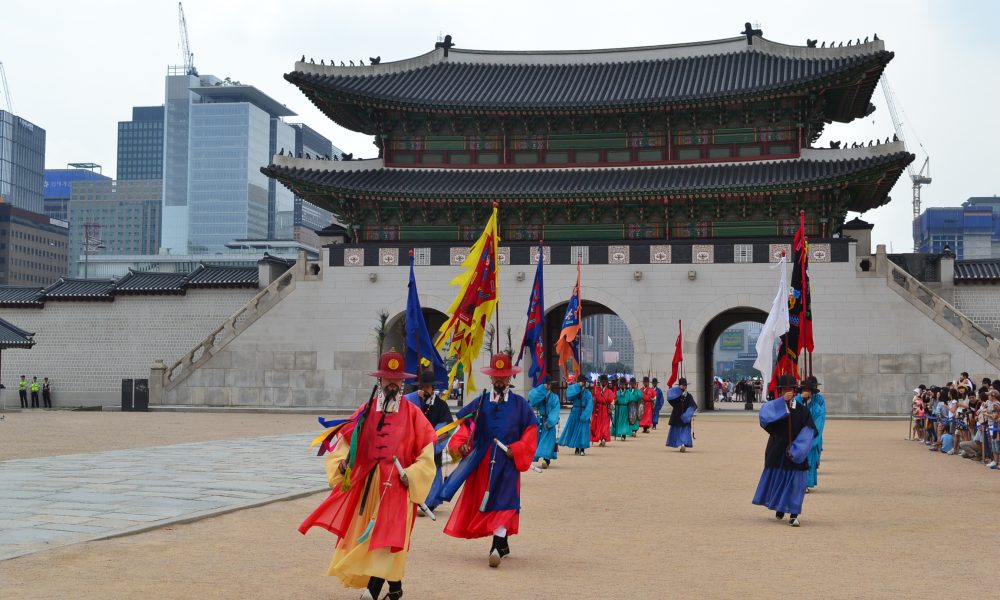 South Korea is an incredibly beautiful and diverse country. It's a place where -20 degree winters meet scorching 35 degree summers, while white sand beaches live in harmony with the verdant forest and rolling mountains. It truly is a land of extremes and opposites. The time I spent there turned out to be one of the best years of my life, but what exactly is there to do in a land where the cultural pull to the unknowing outside world consists of Psy, Park Ji- Sung and K-Dramas? Here are ten things I enjoyed that are worth ticking off your list.
1. Visit Yongma Land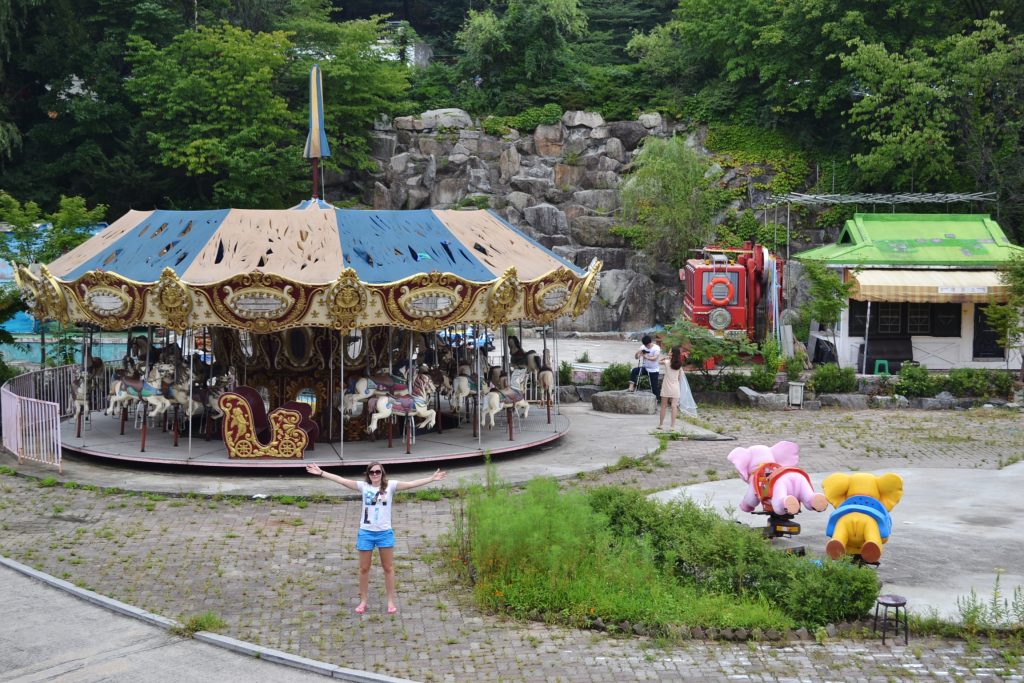 You might think that because this run down, abandoned theme park was the filming location for one of the most memorable K-pop music videos of all time it would be easy to find. Wrong. You might also think that it's probably not very legal to enter and you would do so at your own risk anyway due to the high risk of acquiring tetanus. Correct. To get here you'll need to don your best navigational hat as it lies outside of Seoul in the middle of a run down part of town. Once you arrive, you'll see a sign on the gate in Korean. The owner doesn't speak English, but after a competition between the two of you to grunt the few words you might know in your non-native language and for a small fee, he will let you explore at your will. Straddle the rides, climb the rooftops and make the most of the photo opportunities – anything goes here!
2. Go to a Dog Cafe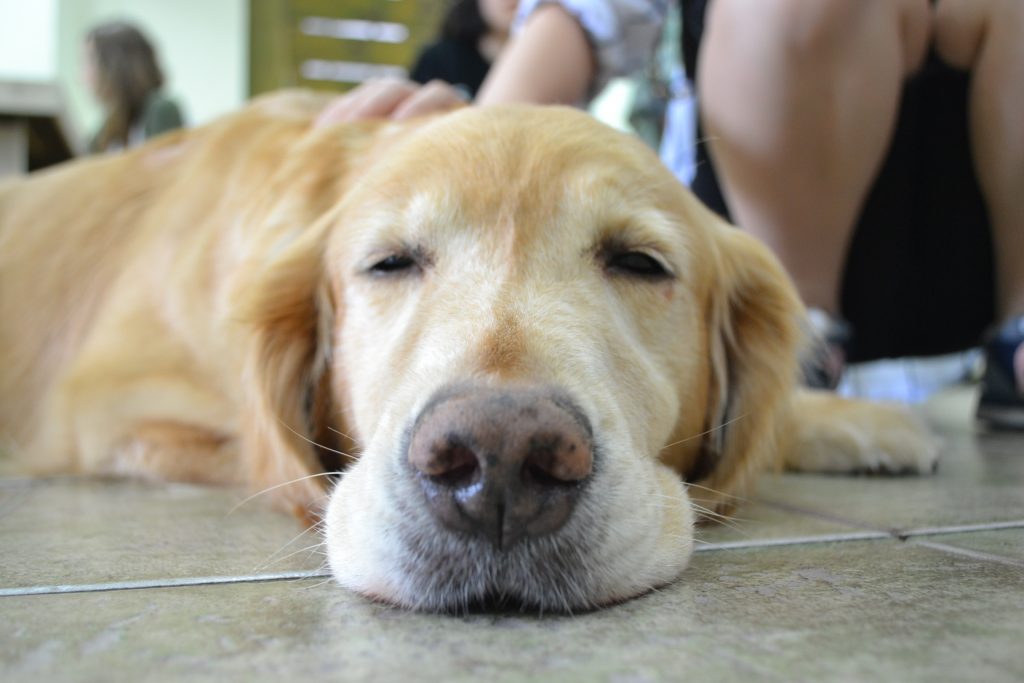 You're probably familiar with Japan and its love of cat cafes, but here in Korea it's all about drinking alongside a four-legged friend of the woofing kind. Due to the fact that most dog owners in Korea opt for a dog that's capable of fitting in a handbag and wearing a child's clothes, big dogs don't really exist. If you're in Korea and you want to stroke a proper dog, head to a dog cafe.  All manner of breeds patrol the seating area. They'll walk across tables, sit on chairs and some dogs are even trained to take your order (in as much as you tick a box and had it back to your furry waiter).
3. Be the Only 'Waygook(s)' at a K-Pop Concert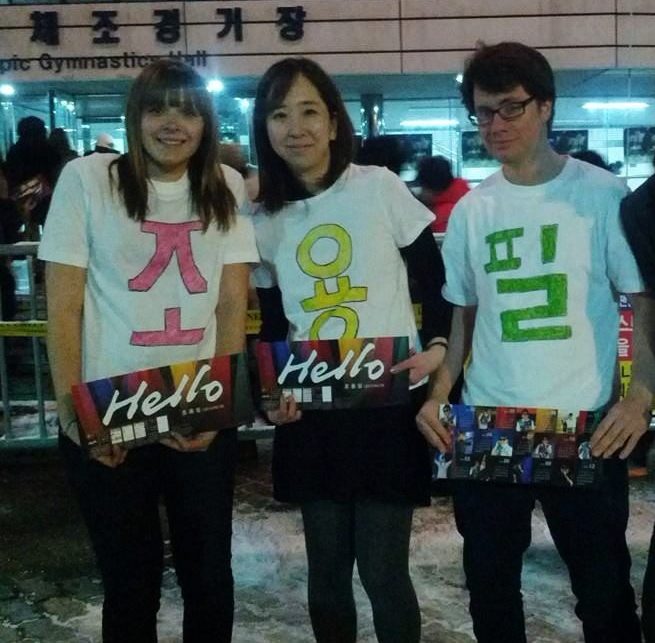 You probably needn't try very hard to tick this one off the list. There is a plethora of K-pop bands out there with catchy tunes that'll get the feet tapping and your glow stick swaying. Psy is the obvious choice if your knowledge of the genre isn't top notch, although as a veteran of K-pop he rarely makes an appearance these days. Try and score yourself some tickets to a YG Family concert and you'll witness K-pop's finest all on one stage. You won't know the lyrics. Yet still, it's guaranteed to be one of the best concerts of your life through atmosphere, the elaborate stage show and some seriously crazy pyrotechnics alone.
4. Visit Seoraksan During Cherry Blossom Season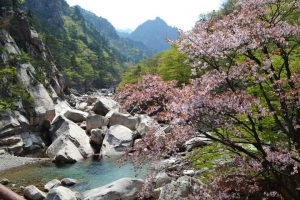 This National Park on the western coast of Korea is a haven for all things worth hiking for, and that's, indeed, what most people come here to do. During the winter, much of the park is inaccessible due to the freezing temperatures and snowfall, but during April, the vibrancy of the blossom brightens up even the gloomiest of spring days. Whether you're a serious hiker or a casual walker, there's a trail here for everyone beneath a canopy of pink and white.
5. Soak Up the Sun on Jeju Island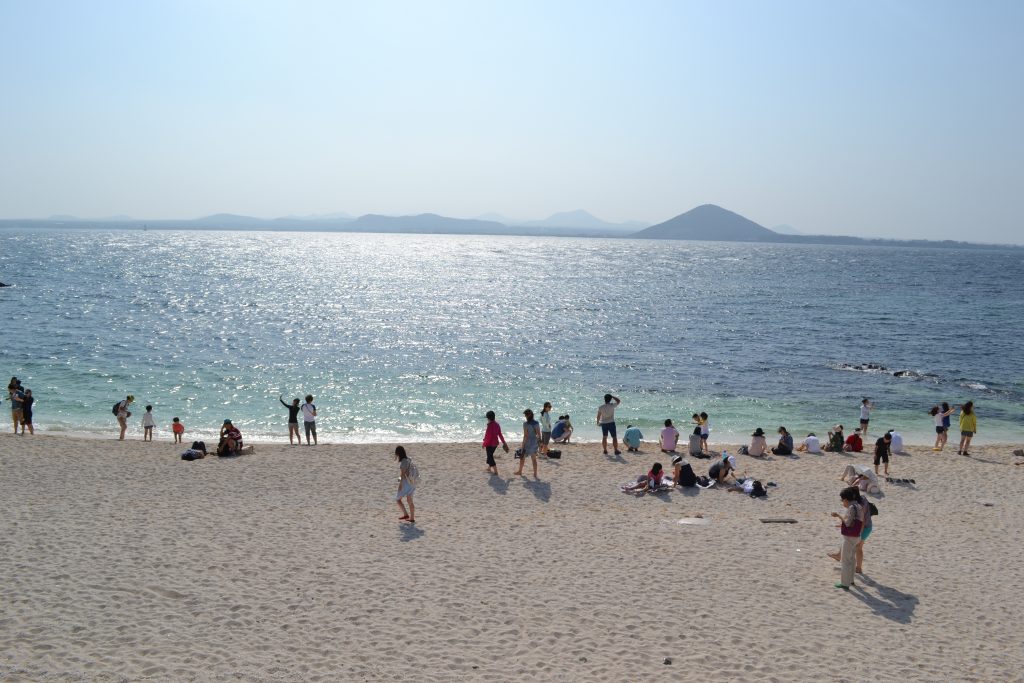 When you think of Korea, a white, sandy beach kissed by the blue tint of crystal waters probably doesn't come to mind. Yet, Korea is in fact home to a host of magnificent beaches, perfect for swimming, sunbathing and water sports. Most Koreans will avoid any of these activities and will more than likely be sat underneath an umbrella for shade, so you'll have the majesty of the entire sea to yourself. Stick to the southern and eastern coasts for the finest white sand beaches and avoid the west if you don't want to swim in what is slowly becoming China's toilet (to quote my Korean buddy).
6. Ski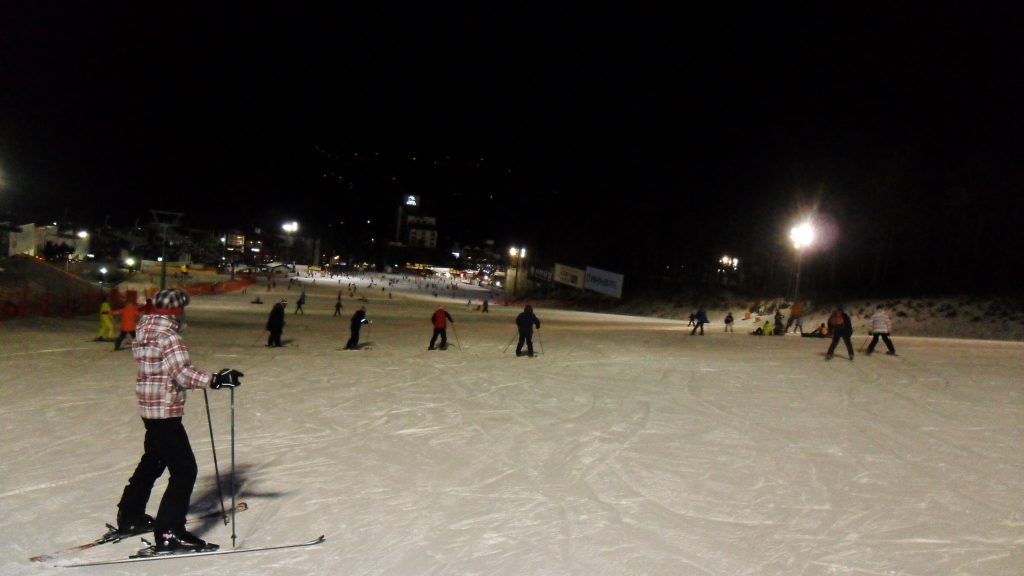 From snow-white beaches to, well, snow. With no instruction, a language barrier of epic proportion in place and an oversized pair of very non-waterproof pair of trousers in hand, having never skid before I decided that Korea would be the best place to try for the first time. Having hosted the Winter Olympics in Pyeongchang in 2018, Korea has the facilities, the slopes and indeed the weather for an adrenaline-fuelled ski adventure.
7. Swat up on Korean History in Gyeongju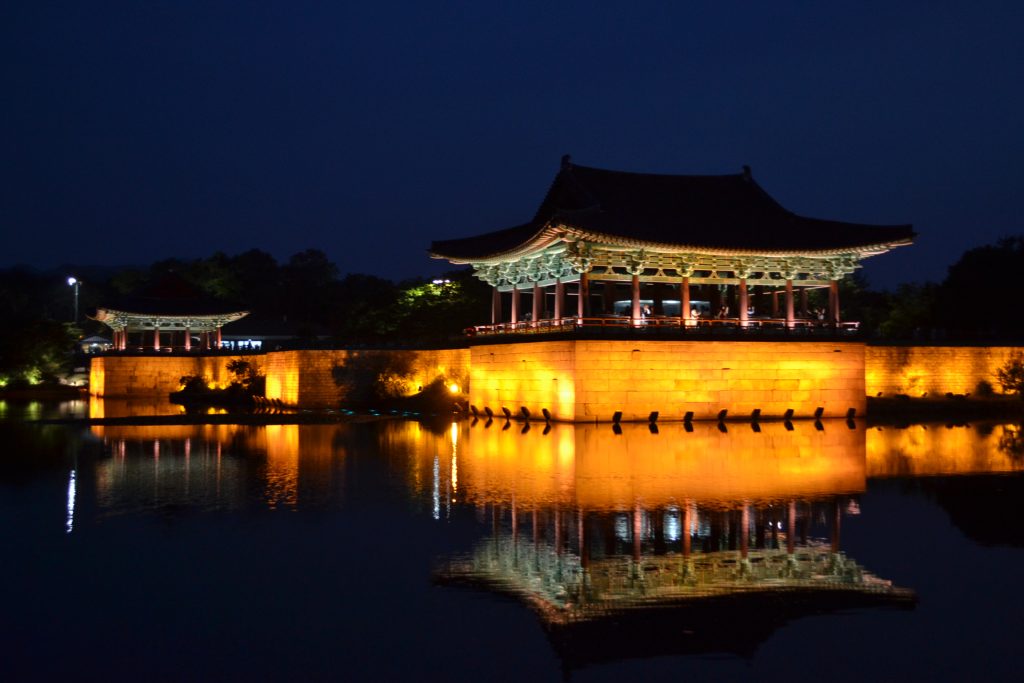 Gyeongju is rich in ancient history and steeped in old school Korean culture as the area remains relatively untouched by the soles of tourists' feet. A trip to Gyeongju National Park will provide you with one of the most picture perfect moments of your entire trip. The crowds gather way before dusk to get a front row view to 14th century built Wolji Pond (Anapji), and when the sun sets on a still evening, the most spectacular reflection of the temples is cast upon the water.
8. Sing Your Heart Out at a Noraebang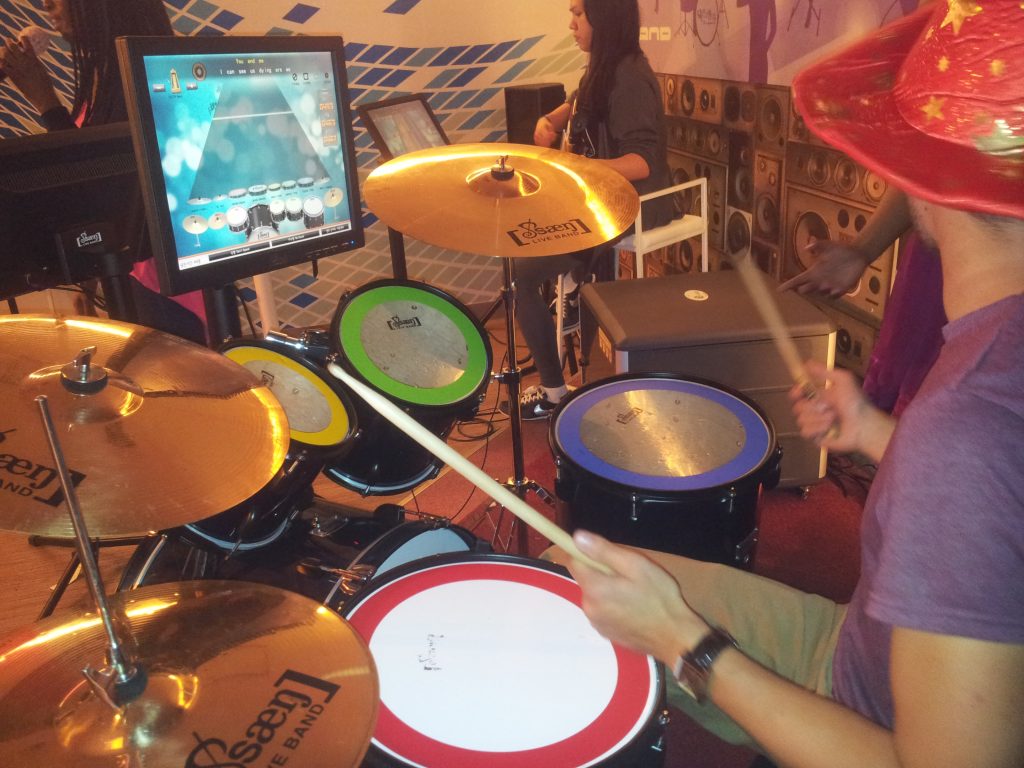 It doesn't matter if you think you're Beyonce or you're too shy to as much as stretch your vocal chords in the shower, this is an absolute must when in Korea. Hours can be lost to magical evenings of power ballads and rock classics that you had forgot even existed, because (somehow) Korea remembers and hangs tightly onto all of these hits. Don't worry, your booth is private and soundproofed and comes complete with your very own disco lights and light-up tambourine. No, your noraebang experience doesn't include Korean language tuition to ensure you're fluent in less than an hour, instead they pack the songbooks with hundreds of English songs. So, grab some soju, a few friends and sing your heart out.
9. Experience the DMZ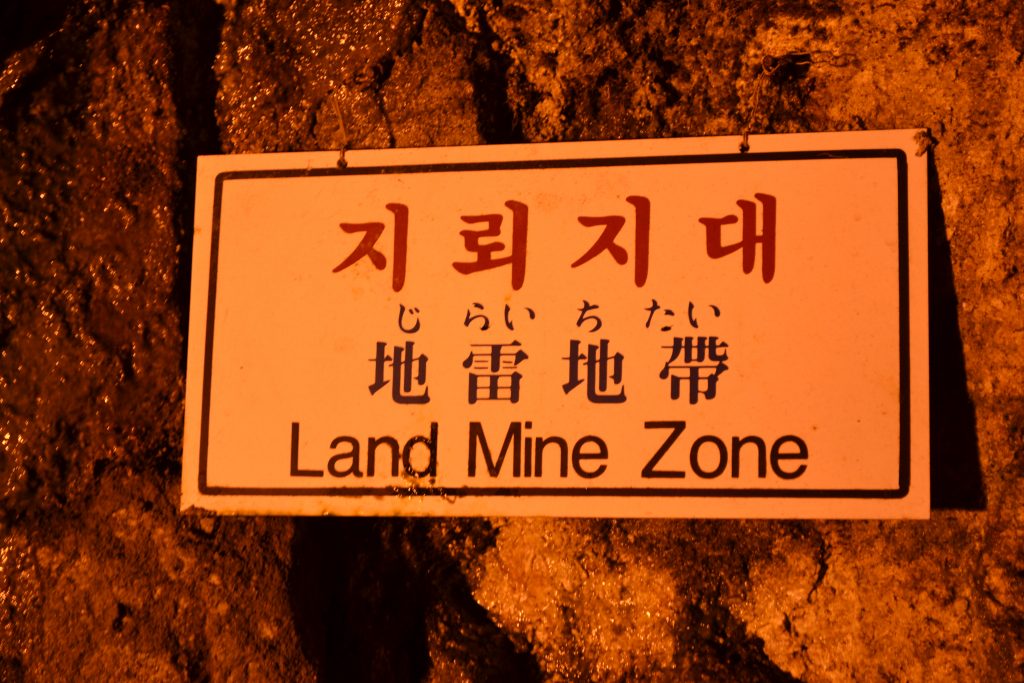 Two countries who share a language and a people are divided and seperated by 4km of heavily militarised zone after a brutal war that never technically ended. It's safe to say that visiting the DMZ is an eye opening experience. You'll visit underground tunnels, the Peace Park, Unification Hill and you can even stare straight across the border into the North from a viewing platform. Interestingly, the South Koreans plan on one day building a train line that runs all the way from Seoul to Paris, but there's one small problem with North Korea standing in their way. That said, you can visit the most northern station in Korea, Dorasan Station, which one day may well link to the country we know so little about and beyond. Just remember – no cameras allowed….
10. See the City at Night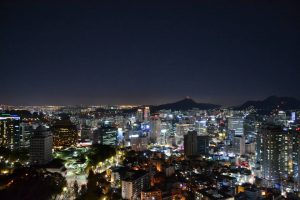 Seoul boasts a spectacular skyline and there's no better place to see it than from up above. Take a short hike up Namsan, a small mountain that lies in the centre of the city. You'll be met with sweeping views of the city below, where shimmering lights and high rise towers reach far into the blackened sky.