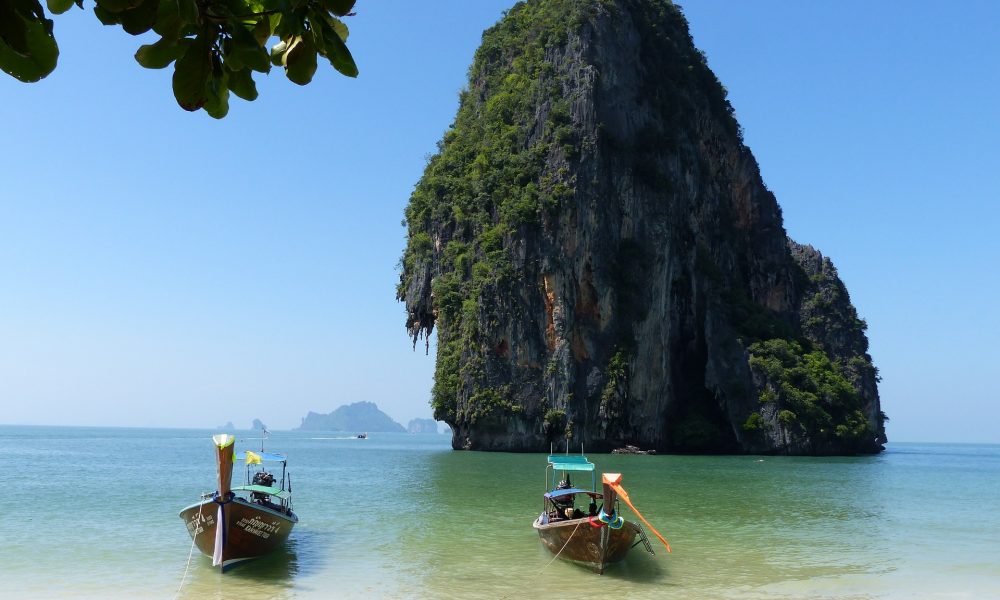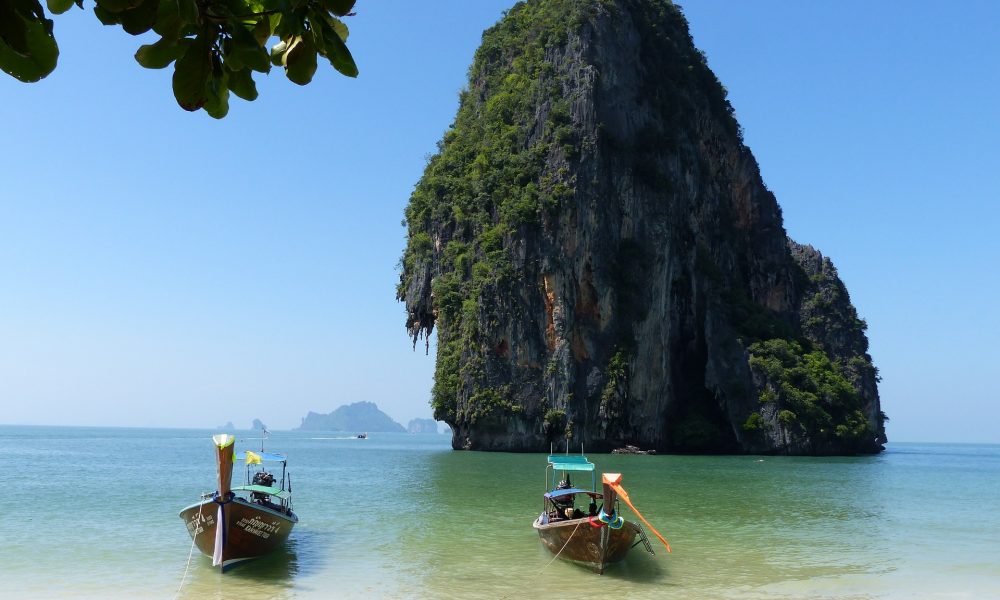 So you've flown half way around the world expecting to bathe yourself in oil and crisp up in the heat of the glorious Thai sunshine, only to arrive and find there's even more rain here than back home. You've got two choices. You can either grab the flippers, cagoule-up and brave it like the intrepid explorer you are, or you can hide out indoors like an elderly woman waiting for the traffic to die down before travelling anywhere through fear of having to exert clutch control. If you're thinking the latter, stop reading here- you're probably on the wrong blog. We all know that when it rains in Thailand, it pours, but that doesn't mean you should give up all hope of enjoying your trip to this tropical paradise. Here are five ways to beat the rain in Krabi on those infamous drizzly days.
Let's Cook
Learning how to cook a real Pad Thai or a decent red curry is a must do when in town, come rain or shine. Meeting up with a bunch of locals who have a passion for Thai food – so much so that they're willing to share their secret family recipes with you – presents a fantastic opportunity to learn more about this fascinating country and its people. Ask questions. Use your creativity. Test your senses. You'll be surprised how much you learn. Most classes allow you to select the dishes that you'd like to make in advance, so if there's anything in particularly that you've been dying to learn, this is the time to practice it, nail the recipe and take enough knowledge away to recreate it for your friends back home. Thai cuisine is incredibly fragrant, with flavours of chili, garlic, vinegar and ginger dominating many of the dishes- this is a real culinary treat for the cooking enthusiast looking to enjoy authentic Thai flavours and a great introduction for the newbie. Most classes last from 5-6 hours, but you'll be so busy chopping, peeling, sniffing and tasting that you'll have forgotten all about those showers.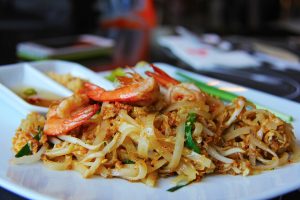 Grab a Kayak and Go
Just because the majesty of the sea is out of bounds, that doesn't mean you can't take advantage of the water inland. The weather is generally better away from the coast and of course you won't have the choppy waves of a storm to contend with. Ban Bor Thor is located just 40-50 minutes away from Krabi town and Ao Nang, meaning this National Park is well within your reach for a day trip. Tag along with a tour group or hire a car- whatever you do, do it! Kayaking among this intricate system of rivers and limestone caves will provide you with an experience that is not only memorable for the sheer beauty of the surroundings, but it's also educational. You don't need to be a pro as you will be accompanied by knowledgeable guides who will fascinate you with tales of the area, said to be one of the earliest sites of human occupation in all of Thailand.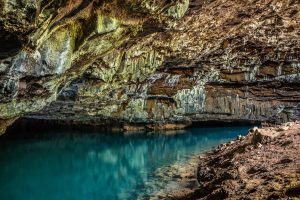 It's Spa Time
This is probably the most obvious option. If you haven't indulged in a Thai massage already, then this is the ultimate all-day activity. The Thai way of massage can be somewhat brutal if done incorrectly.  I have scarring memories of a foot massage on Koh San road almost causing my toes to fall off as she tugged on them to the point where my joints no longer attached to ligaments. Book yourself into a luxury spa for the day and enjoy this traditional form of massage that focuses on combining acupressure, Indian Ayurvedic principles and various yoga postures to create feelings of rejuvenation. One of the best things about Thai massage is that you remain clothed throughout, successfully eliminating any potentially awkward moments between you and the masseuse.  The pitter-patter of rain on the roof the spa will more than likely add to the sense of relaxation and the feeling of being amid nature- who'd have thought we'd be praising the rain?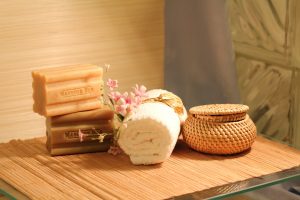 Raining? Find More Water
Visit Krabi Hot Springs for a morning of bliss set in the heart of the verdant Thai jungle. Located just 40 minutes away from the comfort of your hotel, a dip within this natural wonder can be enjoyed no matter how much nature decides to let rip. The pools are perfectly temperate at 35 degrees, making it very easy to spend a couple of hours here taking in the sights and sounds of the jungle. The water is provided by a few hot springs via waterfalls which are rumoured to have healing qualities, as is the water found in most hot springs, however jokes aside, they will relax your legs and you will feel sleepy. Kudos if your muscles can remember how to walk afterwards.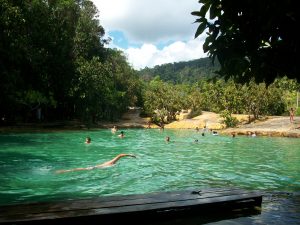 Hike in the Rain
It's already raining so let's just embrace it. I hope you ate breakfast because the climb to the top of Tiger Temple is one of sweat, exhaustion and heartbreak (okay, maybe not, but it's still hard). But luckily for you, that's on a hot day. You my friend are a genius. It's raining. It's cool. You can conquer this. Let the rain wash away your trepidation as to whether or not you can climb all 1,237 to the top to claim those epic, far-reaching views for your own eyes.  When the skies open you'll be presented with the perfect conditions to conquer this mountain, just make sure you leave the flip flops at home and wear shoes that don't slip. Once at the top, golden Buddha statues await as do mountain views and sweeping vistas of Krabi. Don't worry- you'll dry off.