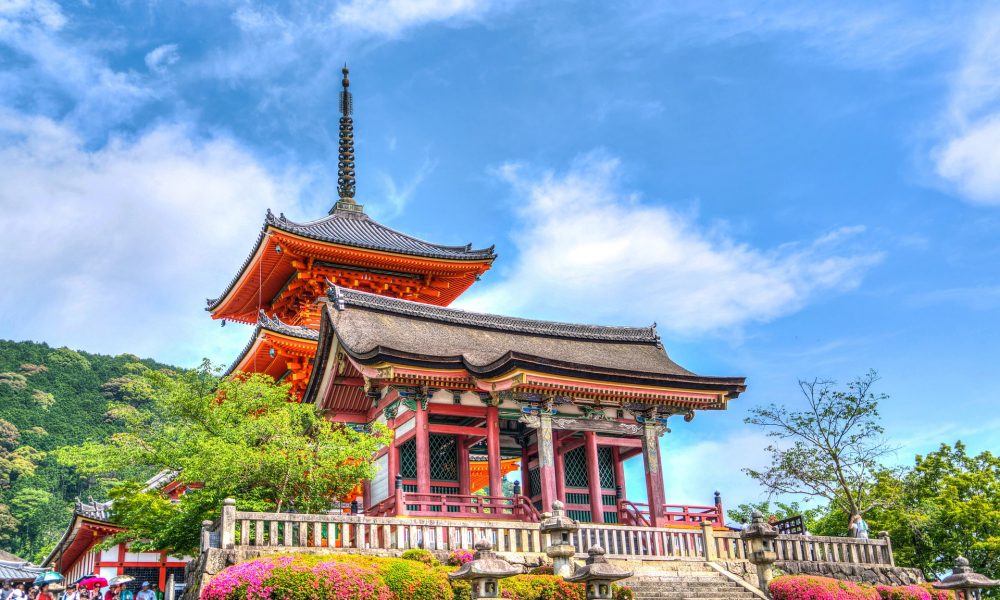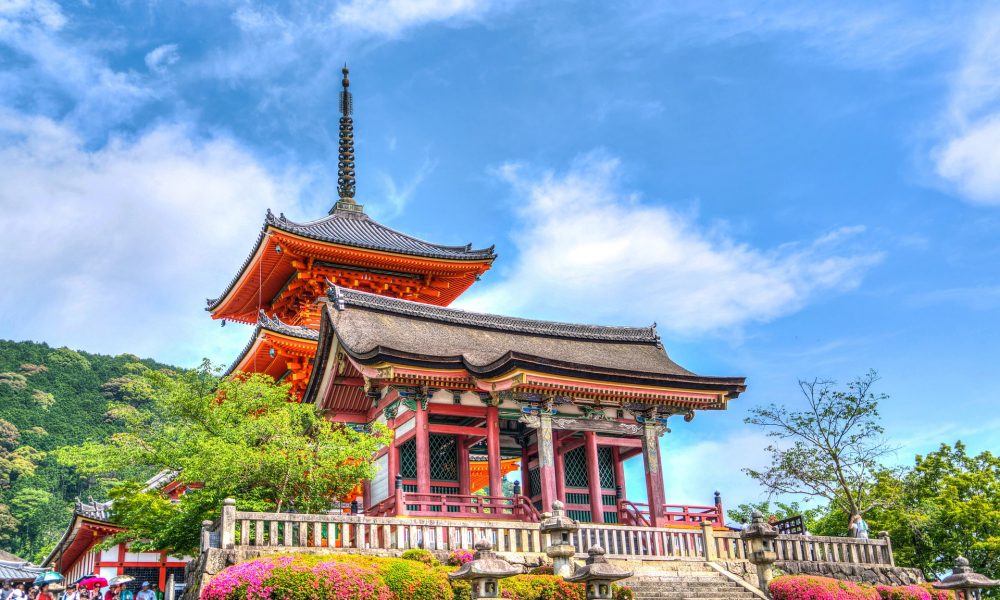 Japan is full of surprises.  Home to Tokyo, one of the world's tech-savvy superpowers and regarded as the land of crazy pop culture, this small collection of islands is known for some pretty awesome festivals.
Known as Matsuri in Japan, festivals roll on throughout the year and are both eccentric and rich in history.  If you're travelling on a budget, then joining in with the festivities is a brilliant way of immersing yourself into the unique culture.  
Golden week is a series of four public holidays at the end of April and is one of Japan's busiest times.  Whilst it can be hard to find transport or accommodation, it's a pretty special time to head to Tokyo.  Most of the residents use this time to get out of the city and visit family or see some of the traditional temples, so it's a great chance to take one of the Tokyo tours and enjoy a less hectic version of this fantastic city.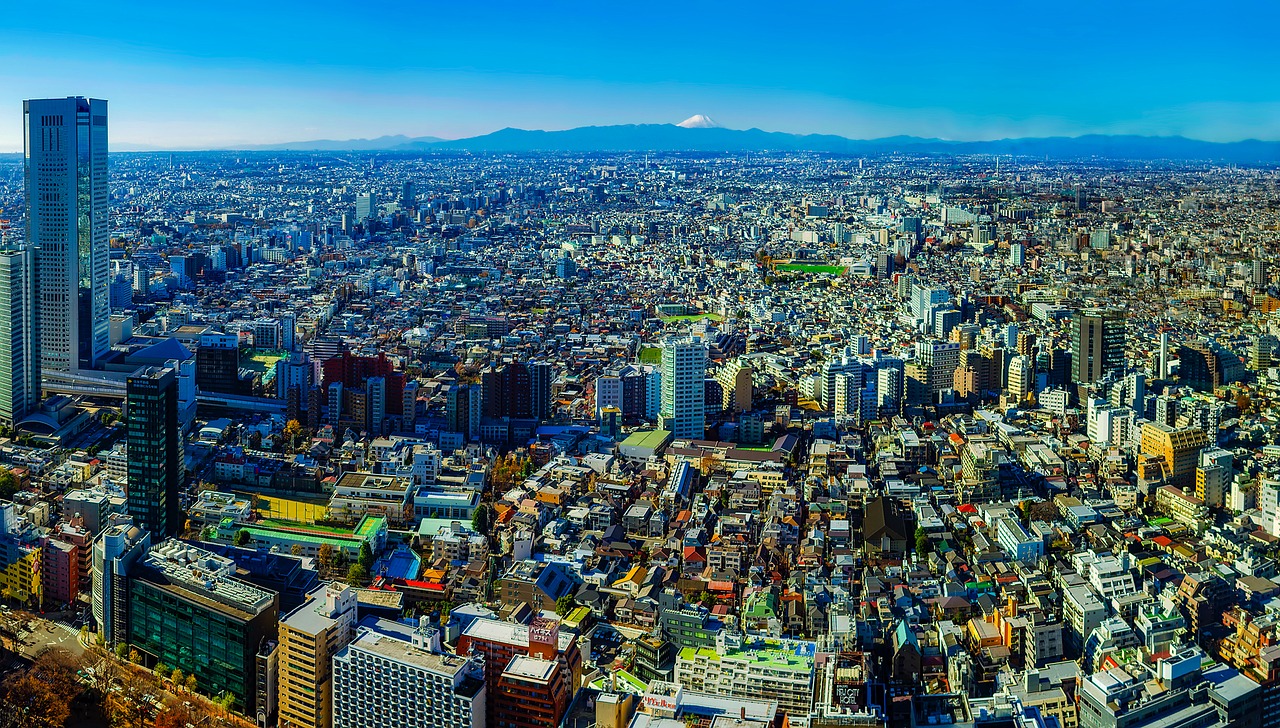 If you want to try something completely different and you aren't too worried about bearing all, then the Okayama Naked Man Festival might be up your street! Held in February, you'll find yourself surrounded by up to 9,000 nearly naked men fighting over a set of lucky sticks.  During this ritual, the crowd splashes water over the warriors.  It sounds utterly bonkers, however the sticks are said to bring a whole year of happiness to whomever manages to grab them.  Whilst there are other naked man inspired festivals (unbelievably), this fantastic version in Asia has my vote, in the least weird way possible.
Held in March and April, the Hina Matsuri is celebrated all over Japan and serves as a special Matsuri for those who have daughters.  During the festival, families decorate their homes with Hina Ningyo dolls dressed in the style of the Ancient Imperial Court.  For a fascinating insight into Japanese culture that most tourists will never have the pleasure of experiencing, get yourself into one of these homes, as there are families who open their doors to the public.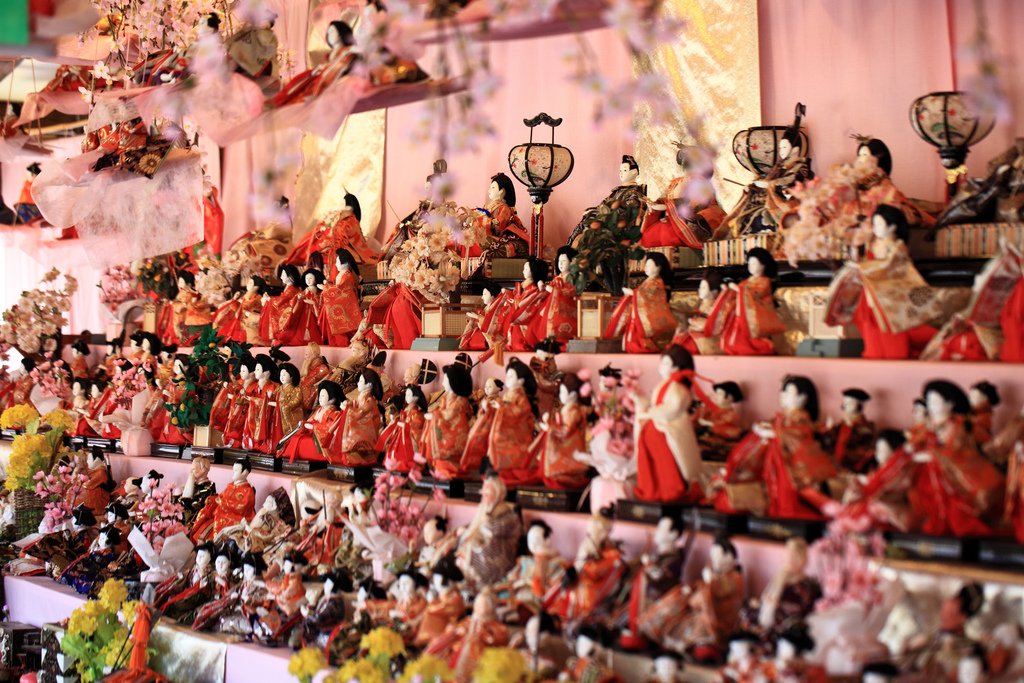 Image source: Flickr
Whilst the Hanami isn't so much a festival, it's an incredibly important event for the Japanese, a little like Easter or Christmas.  It celebrates the time of year where cherry trees across the country burst into bloom, where you're guaranteed to find time to get drunk (it's tradition, promise!) under the Sakura.  The season starts at the end of February in the south and can be followed through to the north where it peaks in April.  It's known to be one of the most relaxing and happy times in Japan, so it's well worth heading out to see this fantastic flower awakening.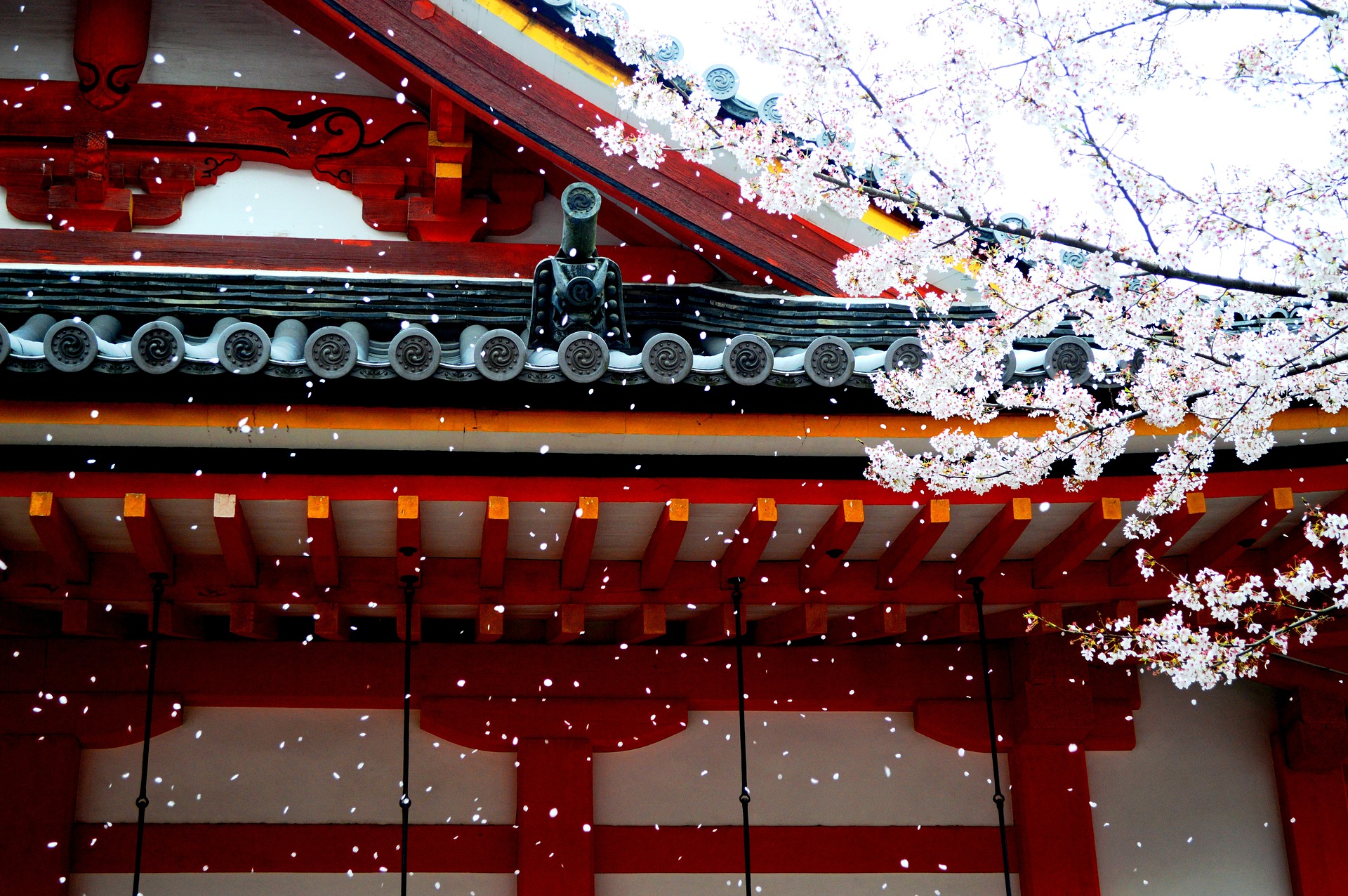 New Year is huge for the Japanese, and festivals can seem endless, so if you are looking to really get involved with one of the most mysterious countries on earth, then plan your trip around one of the great Matsuri or, better still, think about taking a gap year there!