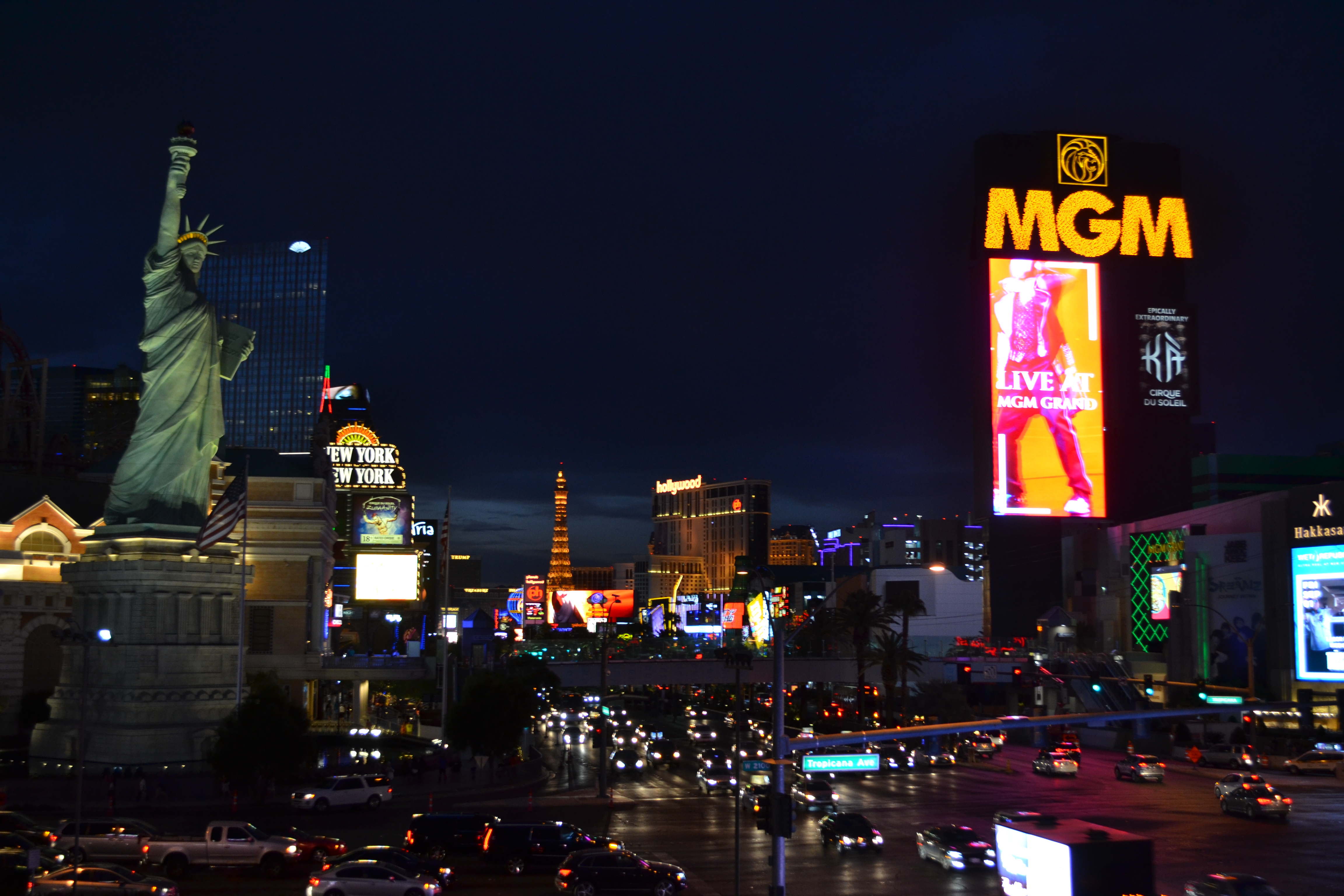 I'm not a gambler. I don't have the mathematical capabilities, nor do I have the ability to make snap decisions on the spot (or the money for that matter), so it makes no sense whatsoever that Vegas had always been on my list. A trip to Sin City, as it's so aptly known, feels kind of like the next level up from the filthy week you spent in Kavos when you were 18, except this time, you're a fully fledged adult with responsibilities and a reputation to uphold, yet you still throw yourself into its madness and let it have its wicked way with you before then spitting you back out again leaving you to feel far worse – physically and financially – than when you arrived.
I wanted my trip to basically be The Hangover mark two. You know, waking up to the sound of a fully-grown tiger sat rubbing its paws together, waiting patiently in the corner of your room and growing more ravenous by the second as you remain precariously balanced between your bed, a bottle of whisky and the toilet bowl. It's safe to say that my expectations fell far short of this scenario (probably for the best), but as somebody who usually opts for culture over unpredictable madness, it was one of the more off the wall 72 hours I've spent in a city. Here's what I got up to, accompanied by a few tips!
Where to lose your cash
As somebody with a prior gambling 'career' that spanned the backing of one's self in a handful of intensely fought beer pong competitions and the odd punt on a horse when at Newmarket Races, I was a little bit lost knowing where to begin. Luckily, help was at hand as my friends had been prepping for this trip in their local Maryland Casino and were clearly dab hands, ready to teach me Blackjack – the one and only game I would proceed to play all weekend. Walking into a casino for the first time, you feel the buzz. The glow of bright lights, the alcohol-induced commotion, the scantily-clad hen parties filtering through and an endless sea of tables offering all manner of ways to lose your cash. Knowing where to begin is tricky and it took me a good few hours to become acquainted with the weird world I'd entered.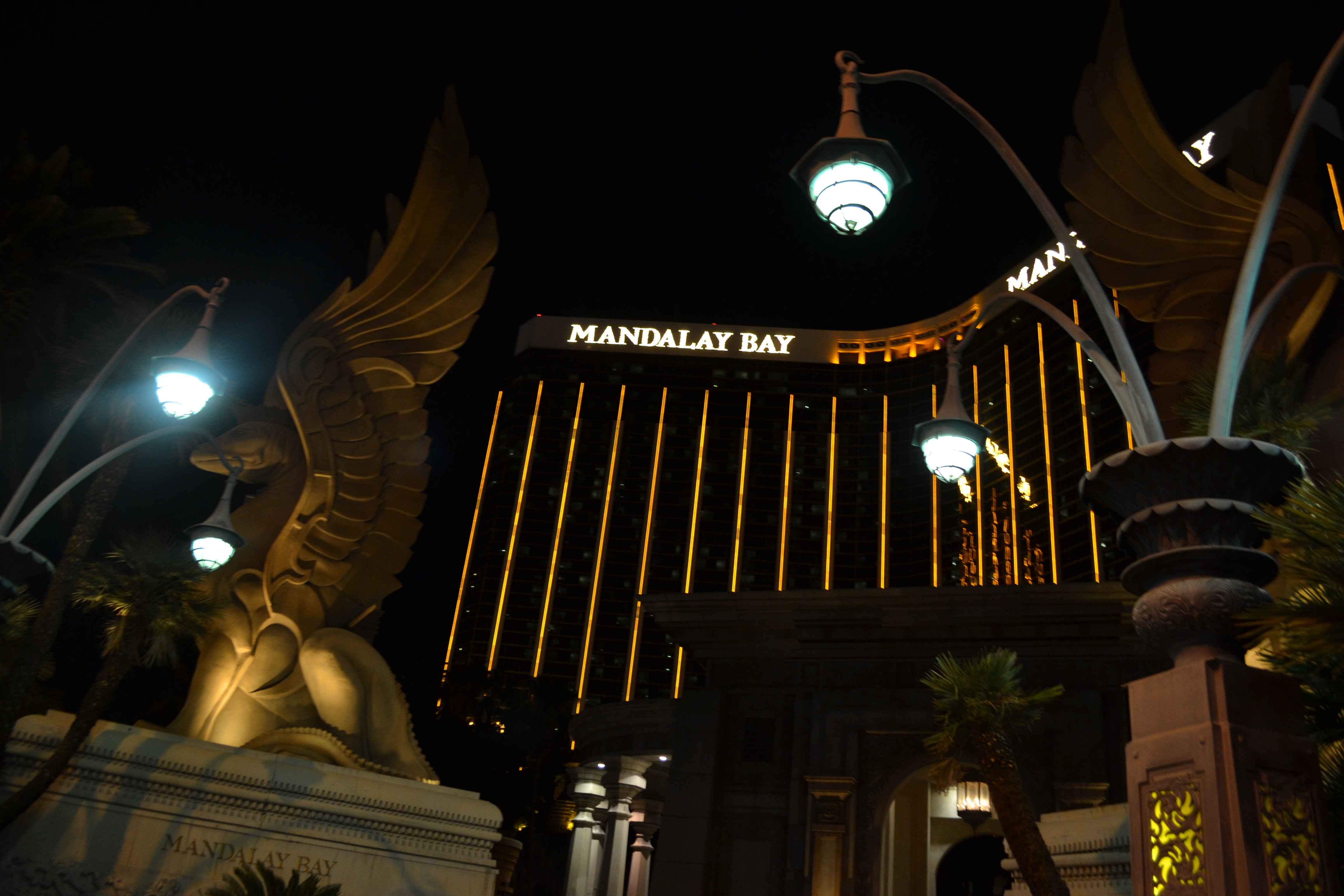 For me, Downtown Vegas was the place to go. While the strip is incredibly grand, I couldn't help but feel it was reserved for the pros.  Case in point; I was passing by Mandalay Bay one evening and thought I'd venture in to check out their indoor beach, which is exactly the kind of childish thing that usually distracts me. Five minutes later I demanded to leave having felt horrified at the minimum $25 chip bet, and proceeded to sprint back to the safety of the $5 minimum bet in Downtown Vegas. A favourite hot spot included The Golden Nugget, but let's face it – they're basically all the same.
If you ask me, Downtown has way more character to it. It's equally as wild, has the flashy lights, the droves of people, and most importantly, there are bartenders on hand whose sole responsibility is seemingly to provide IV drips of alcohol to parched 'clientele' left, right and centre. There's a zipline stretching the length of the indoor section which looked like fun, but having consumed a bottomless buffet moments previous, it didn't seem like a good idea. You could easily spend your entire trip downtown casino hopping, checking out the street performers, the music, stuffing your face and never need to leave.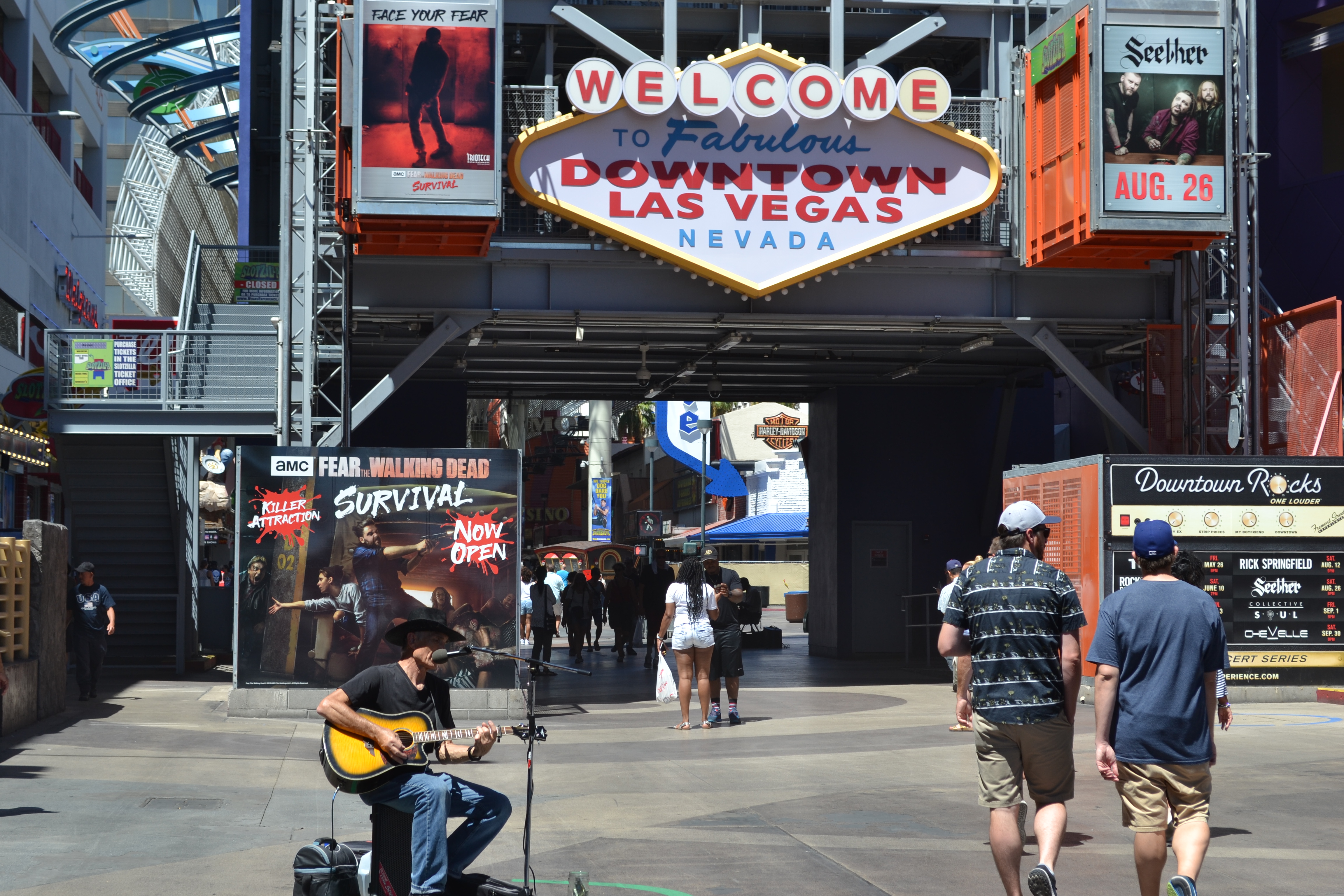 Be Entertained
Not only is Vegas home to a bunch of shows that run all-year-round, but it seems as if on any given day you could rock up and expect to see an internationally acclaimed act passing through on tour. In fact, it seems pretty common for big-name pop stars seem to set up residency there. Sadly I couldn't bully my friends into seeing the wonderful Cher this time around, but there's always next time. We opted to see the world-renowned Cirque du Soleil – KÀ. Now, from what I remember, it was good. We had front row seats, the music was phenomenal, the set sensational, the cast were all incredible athletes and the whole performance was truly mesmerising. But the issue was, not only did we turn up fifteen minutes late having been drinking since 10:30 that morning, but 2/3 of us proceeded to intermittently nap, dribble and all, throughout the performance  – clearly missing key points in the plot. For the level of drunk and confused that we were, the only way to describe the performance was like a peculiar drugs trip with no explanation. Top advice – see it sober, it's truly a work of art (probably…).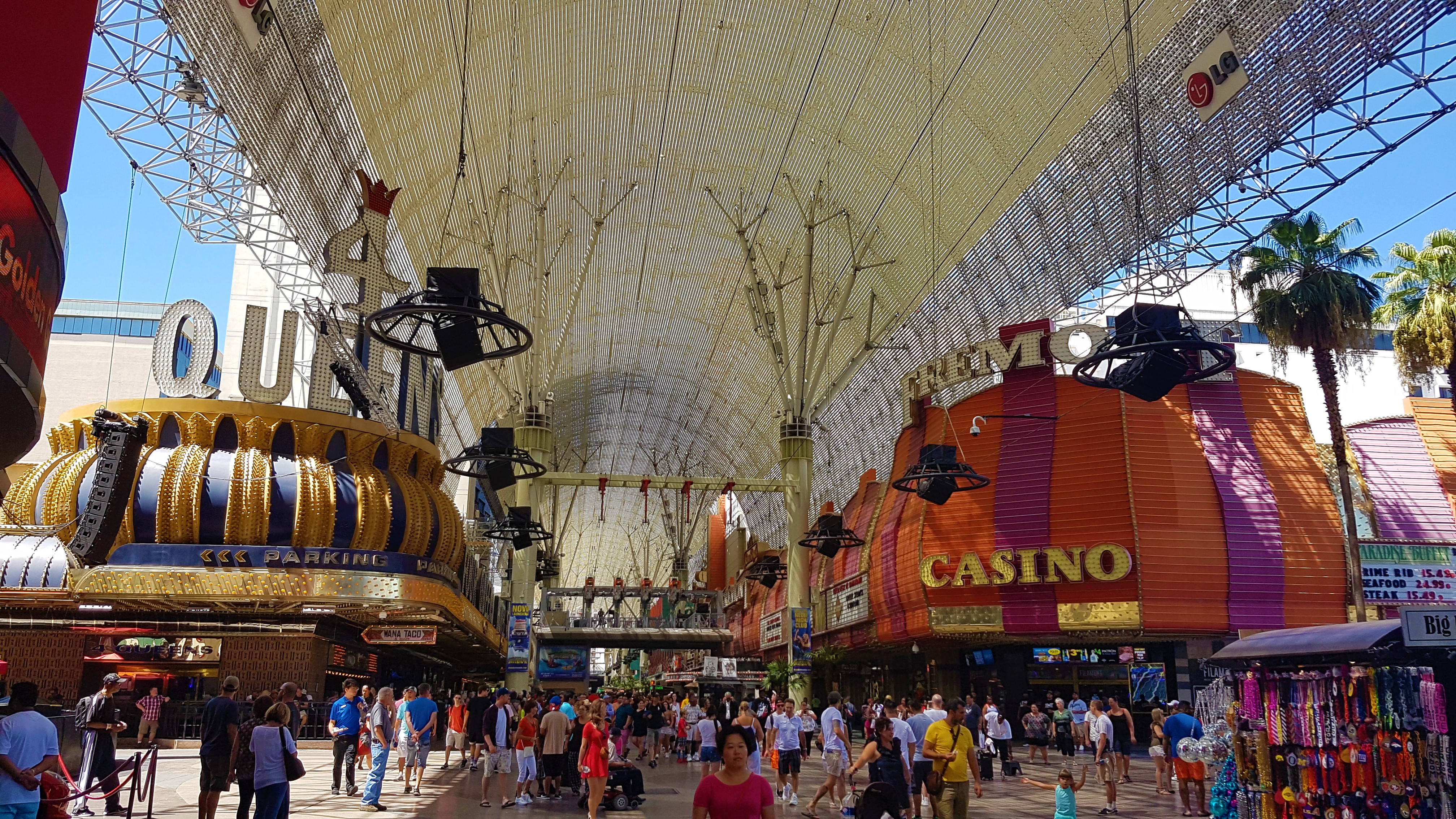 Sleep well
Vegas has two sides – pizzazz and wacky. When it comes to accommodation, I recommend you go whacky. Themed hotels can be found literally everywhere, from the New York New York Hotel, which even features its very own rollercoaster, to Treasure Island and the iconic Circus Circus.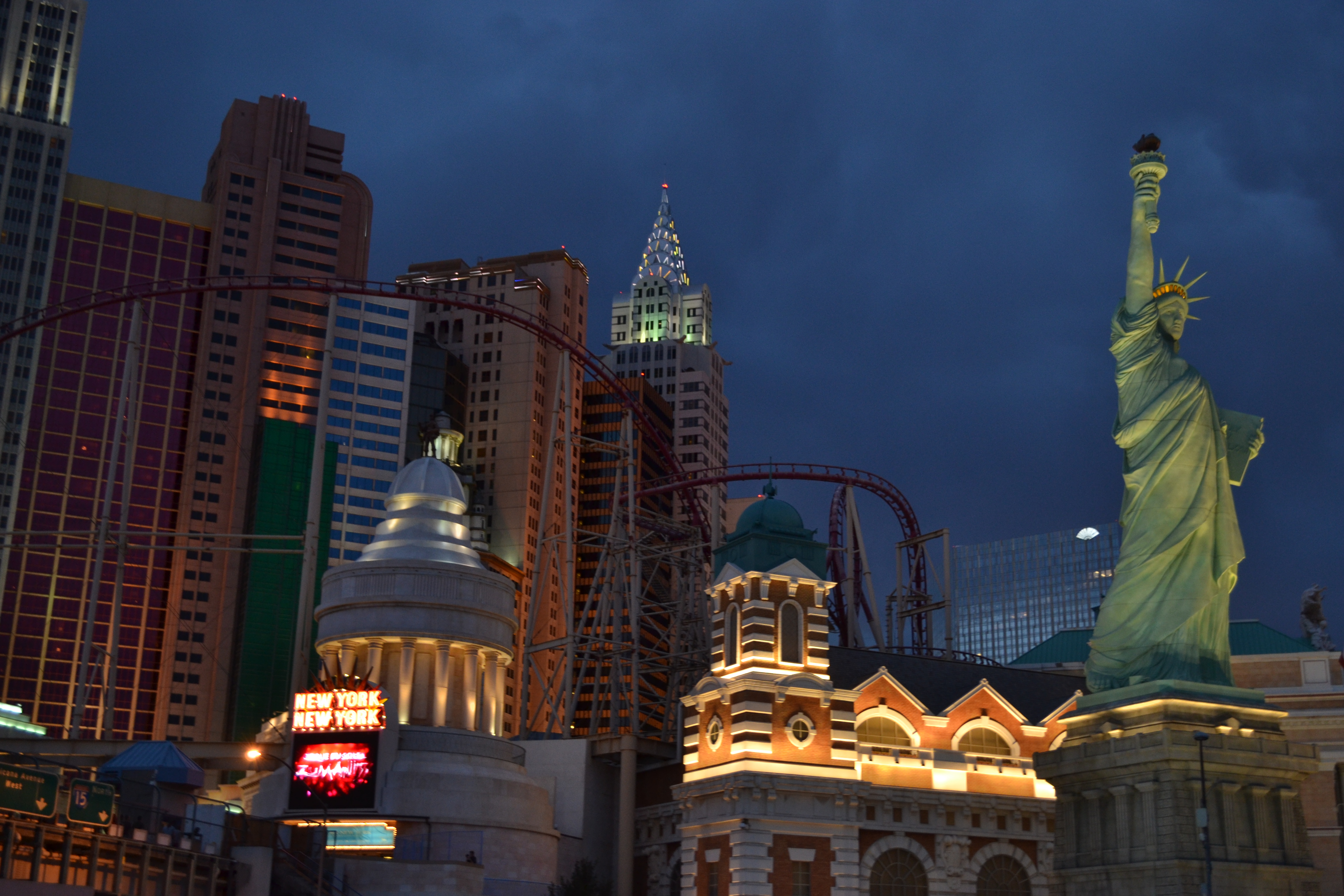 These weird and wonderful places give you a true taste of Vegas and just so happen to be located centrally on the strip. However, in true Vegas style, each hotel has its very own casino, so there's no escaping the continuous onslaught of noise and fuss.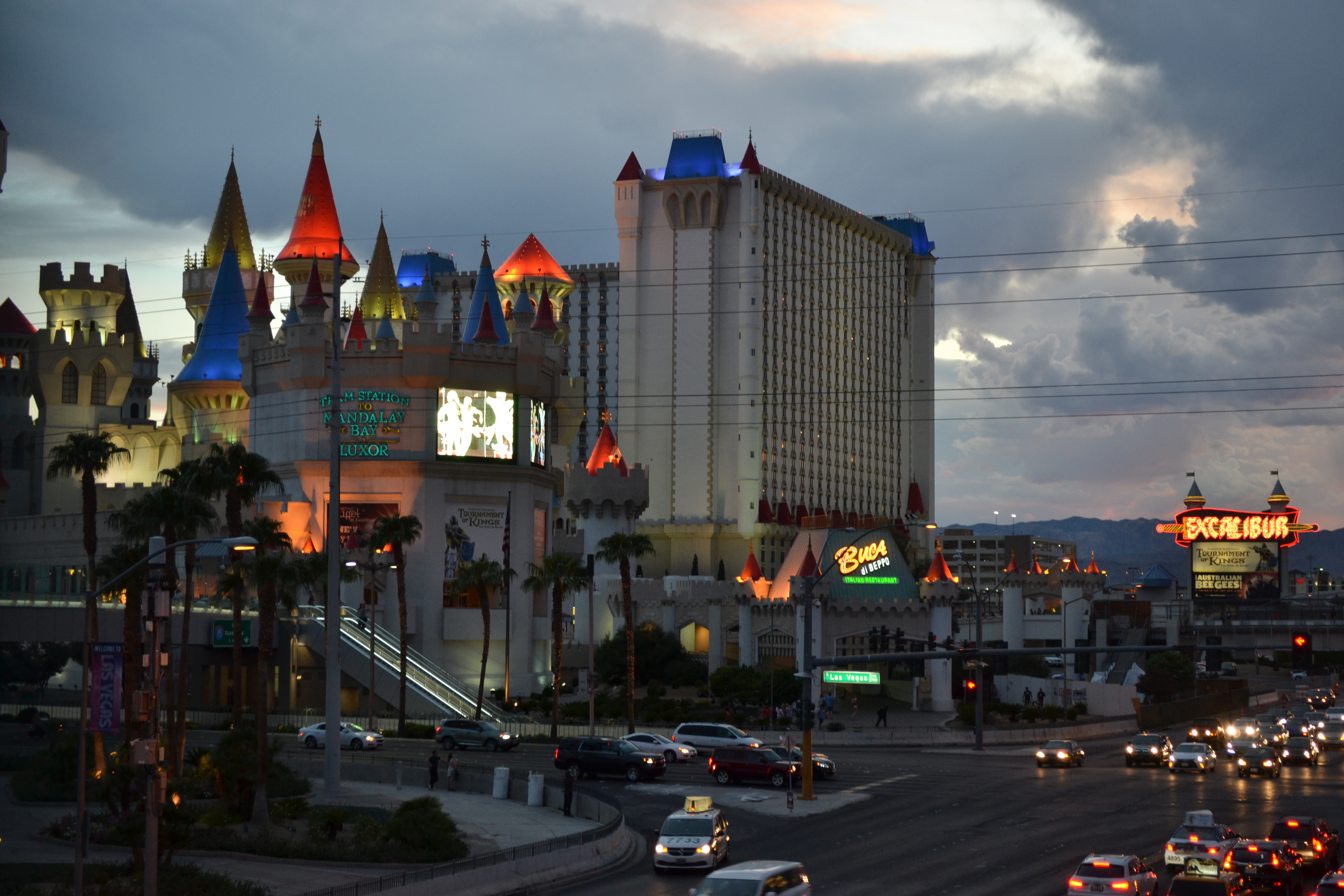 So if, like us, you're old before your time and appreciate a good night's kip, stay slightly off the strip and go for opulence over originality. We stayed in the Hilton and it still had cracking views of the city. However, don't go too off kilter. As I mentioned in this post on backpacking in the Grad Canyon, staying in Hooters is a horrible idea. Point blank.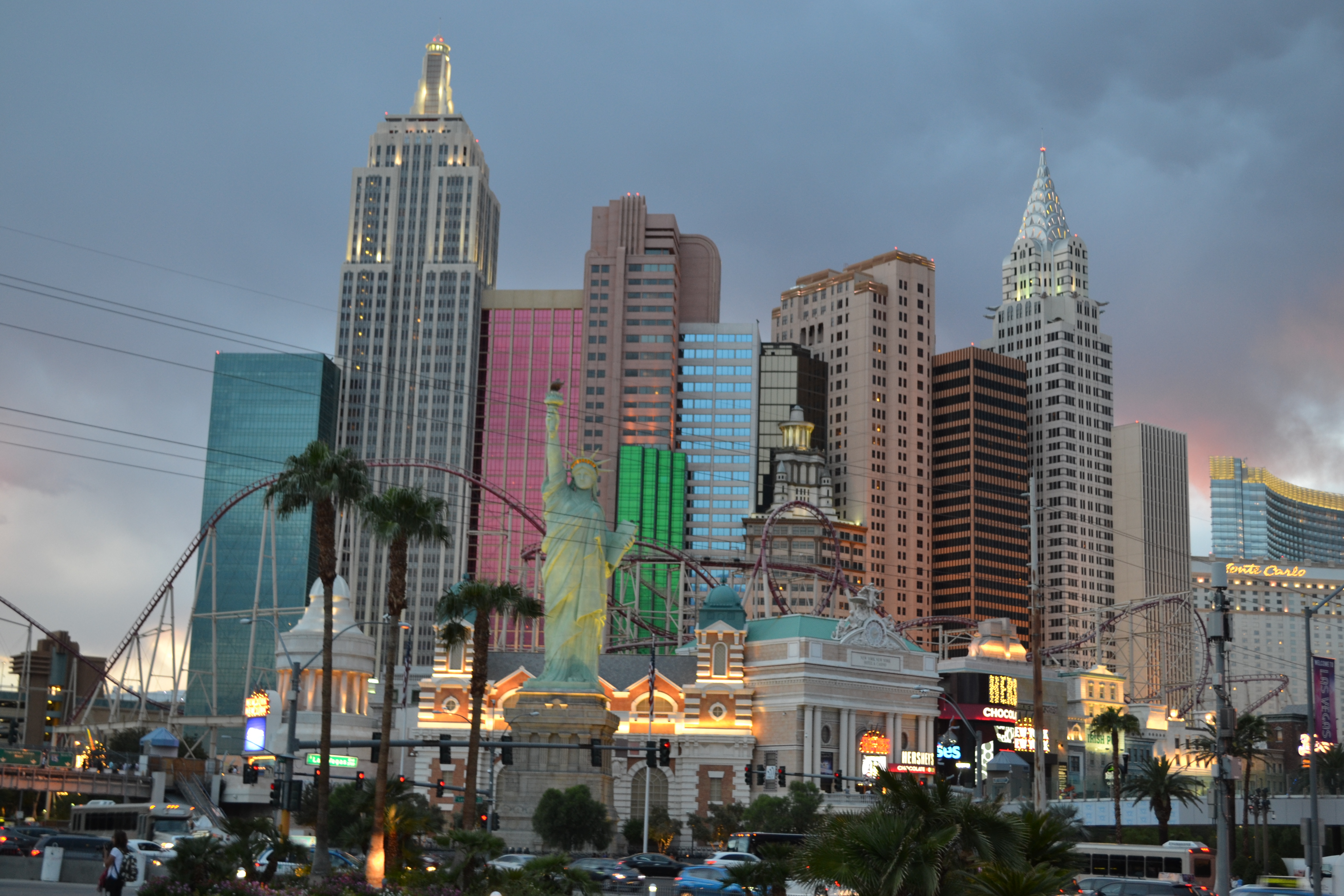 Eat. Eat all the things.
If there's one thing Vegas should be applauded for, it's the mind blowing array of fancy buffet breakfasts on offer. I had no idea Vegas would find its way to my heart through food, but it turns out that the majority of flashy hotels are in competition with one another to serve the best slap up breakfast in town. I'm not usually a fan of buffets. I have scarring childhood memories of visiting Chinese buffets that could only seem to muster serving up luke warm, sloppy rice and stone-cold slabs of chicken drenched in disappointment. I like my food fresh, and I'm willing to both pay and wait for that to happen. That said, this rule does not apply in Vegas. A mere $35 will you get you unlimited food for two hours – and not just any food. A Vegas buffet encompasses everything you can imagine that's edible from here to the sun and back, done well.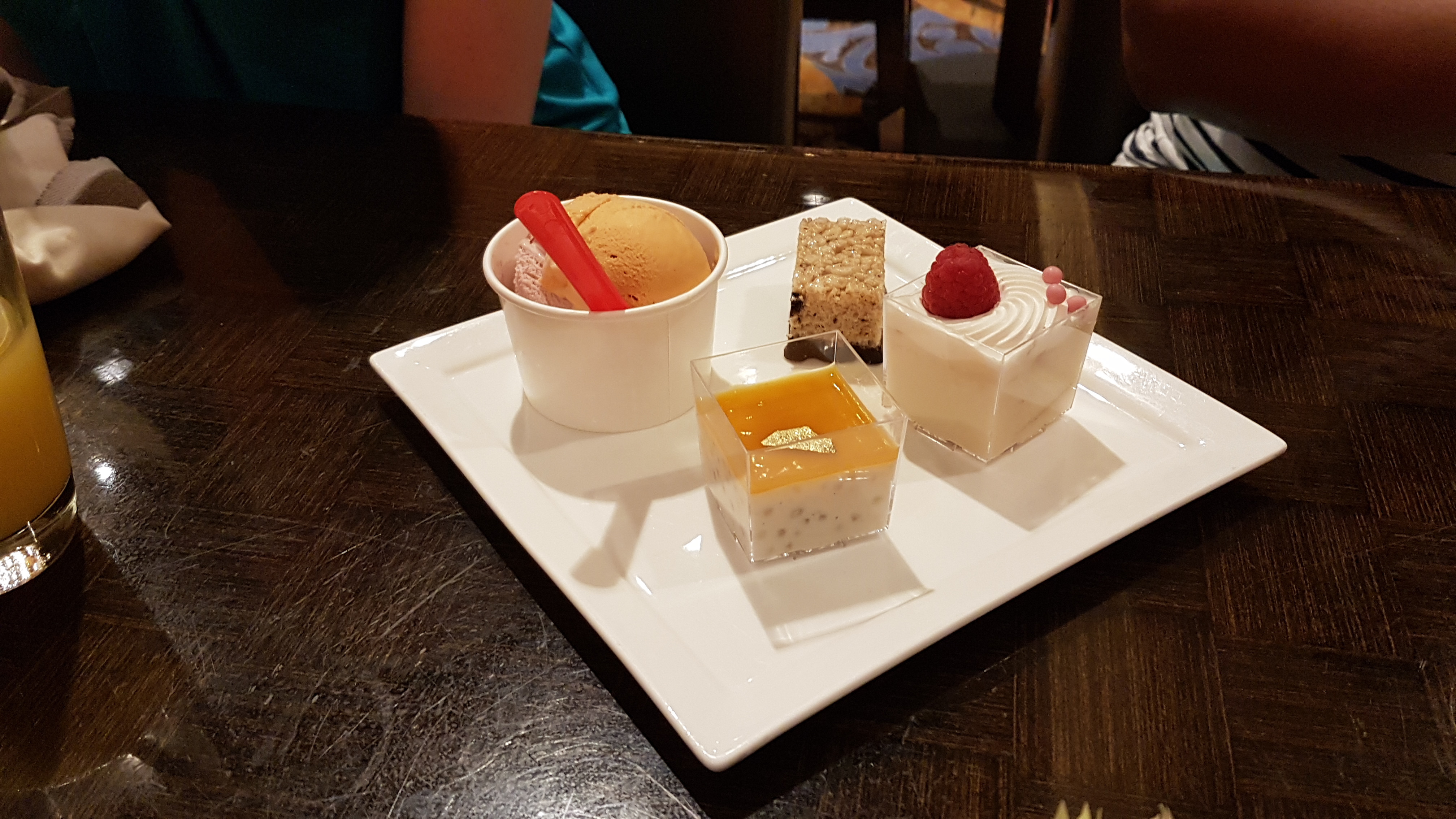 I'd never had both steak and cheesecake on the same plate before, but you'll have to forgive me because when all my favourite foods enter one single line of vision, I become a monster. A really hungry one. Most of these places also do unlimited alcohol with these for $15 or so extra, but we weren't feeling so fresh so gave it a miss – something a lot of people can relate to, I imagine.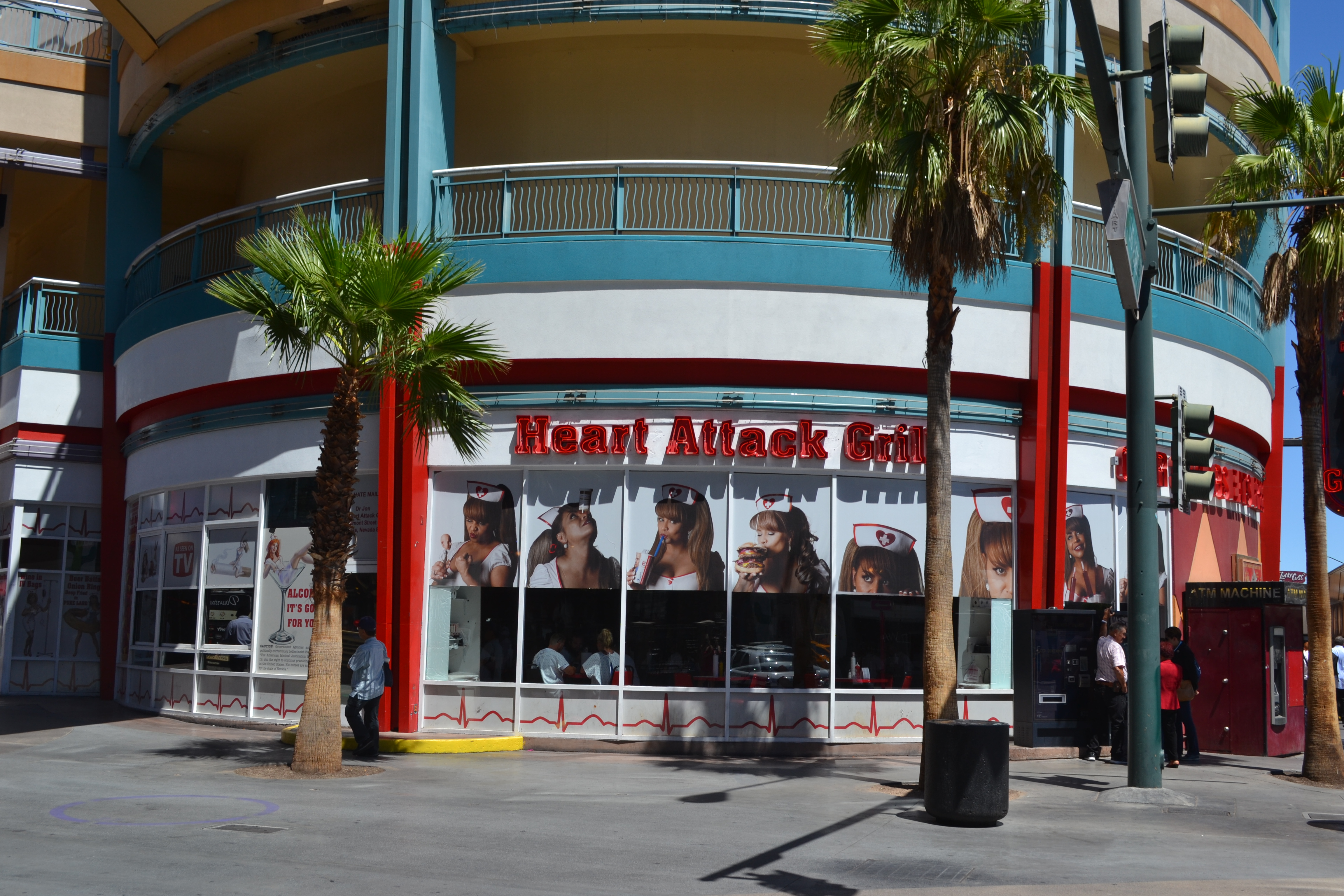 Deserved of an honourable mention and located at the heart of downtown is The Heart Attack Grill. Now, I didn't actually eat here, but I was familiar with it upon arrival, as should anyone who has had access to the internet at some point in their life. It's a fantastic shout for those in search of an inconveniently-timed coronary or admirable levels of public humiliation. The idea is that you order a disgustingly large mega meal and should you not finish it, the penance is to be spanked in front of your fellow diners. A bit weird, but a challenge none the less. Otherwise, we had some great Mexican food in the city, as well as a wonderful bottomless brunch at Downtown Terrace situated in the Las Vegas Container park. It's here that we discovered breakfast shots, served with bacon…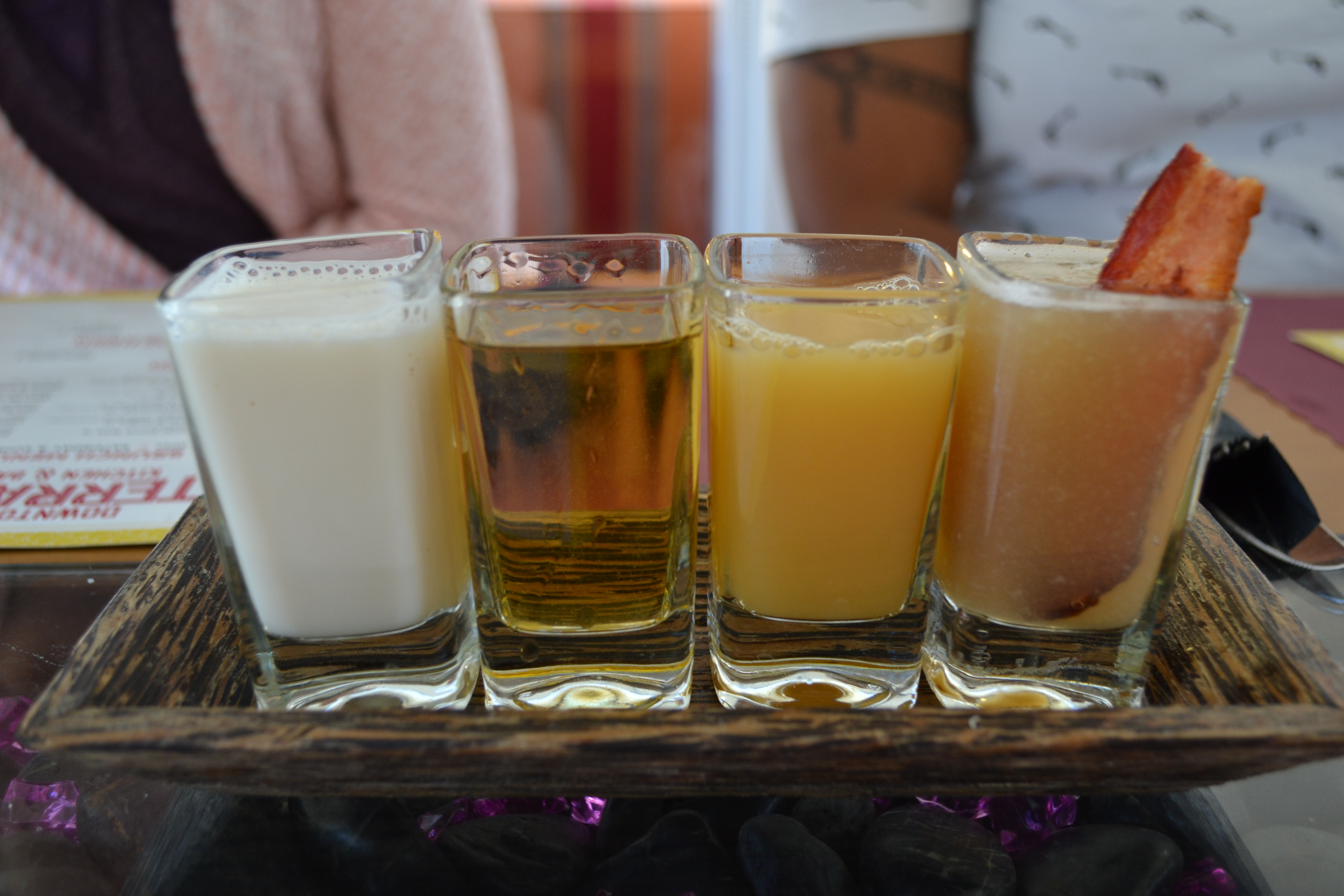 I'd heard rumours that if you stay at a table situated in a hotel with a casino long enough, the manager will deem you worthy of a free buffet coupon, but having tried our luck, the jury is still out on that one.
Embrace the tat
When in Rome, be a tourist. Vegas in inherently quite tacky, but as long as you understand and embrace this fact, you've take your first step towards having a good time. One of the must-do tacky activities I decided to undertake was a trek to what is undoubtedly one of the world's most recognisable signs…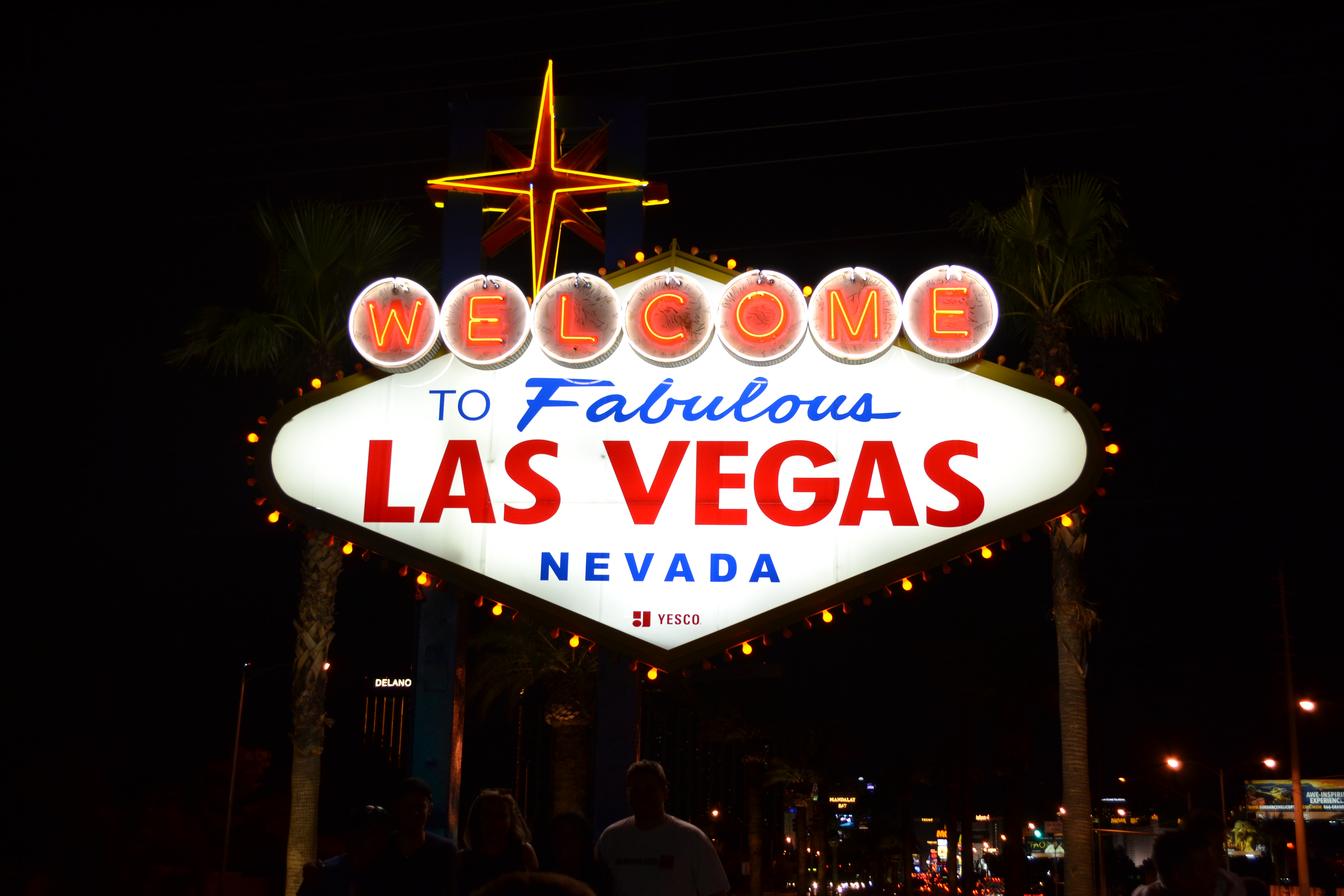 It's as you'd imagine a famous landmark to be; smaller in real life than in pictures, rammed with tourists, and incredibly underwhelming. Although, exceptional heights of tackiness were reached as we witnessed it become the backdrop to a young couple being joined in holy matrimony, by Elvis Presley no less. This photo was taken about ten seconds before the mother of the bride furiously demanded I moved out of the way so she could "get at least one photo of this special day without me in it". I don't know what she expected, but she was clearly infuriated by the fact  a wedding being held in a tourist trap that reels in over 40 million people per year could have people in and around it who did not belong to the wedding party. Who'd have thought, eh?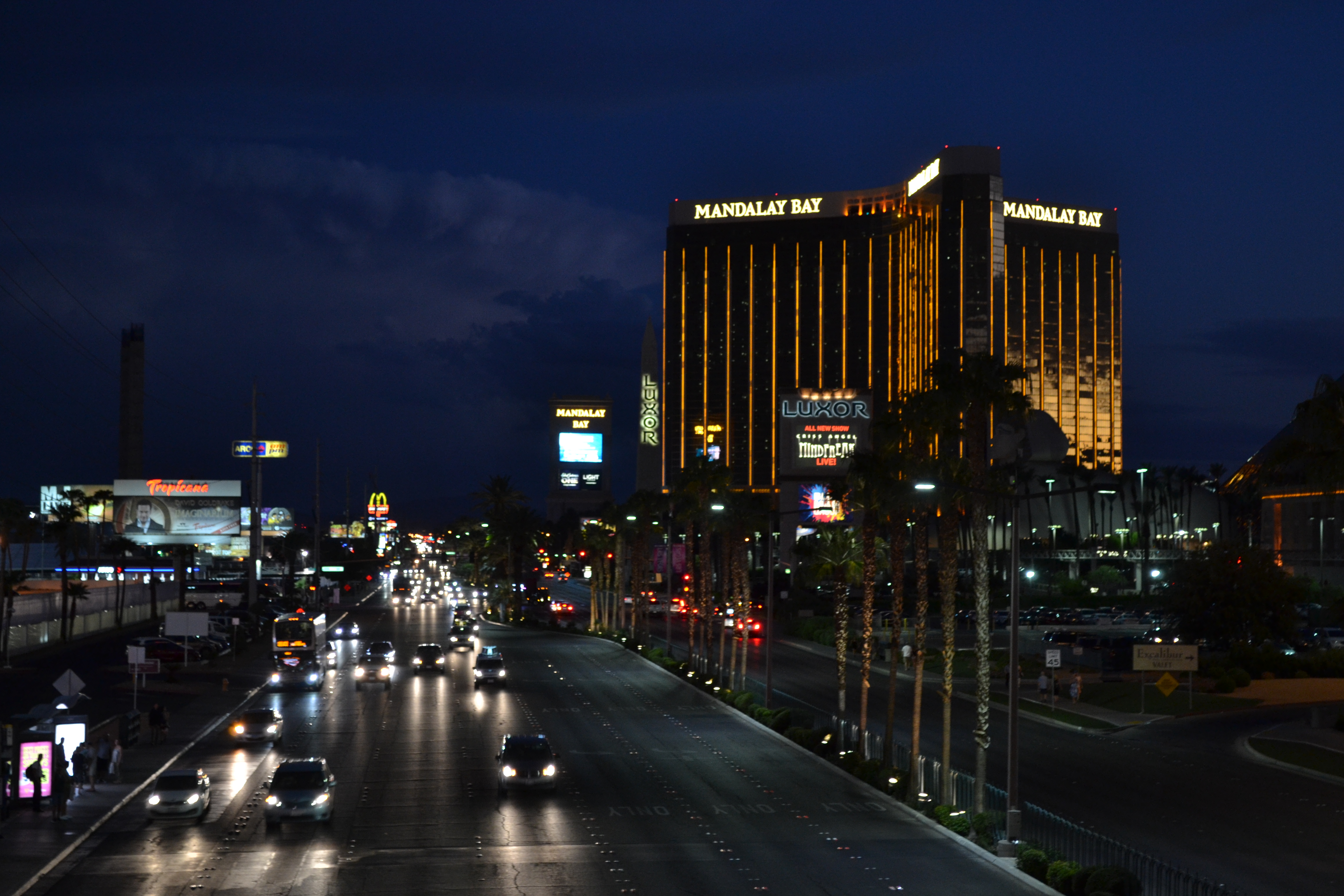 If you want to do a spot of photography – and believe me there's plenty to be snapped – then strolling around the area that surrounds the New York-New York Hotel will provide a decent enough platform. The outdoor escalators give elevated views of the strip and allow you to capture the likes of Mandalay Bay and The Luxor without traffic getting in the way.
Getting Around
Getting around Vegas is easy enough. I used Lyft throughout my trip, which is similar to Uber, and had no problems. It's also light on the budget as you can take the 'pool' option if you have the time. In fact, it seems like the city runs on such services, as all of the hotels had signage to the designated Lyft & Uber pick up points which were located deep underground. Upon arriving into the city, each and every driver had complained about the traffic on the strip. One driver regaled us in stories of how he'd seen drunkards hit by taxis trying to cross the strip late at night. One told us how he'd even been hit by a taxi himself. This didn't fill me with confidence for the fact I'd rented a car for the later half of my trip.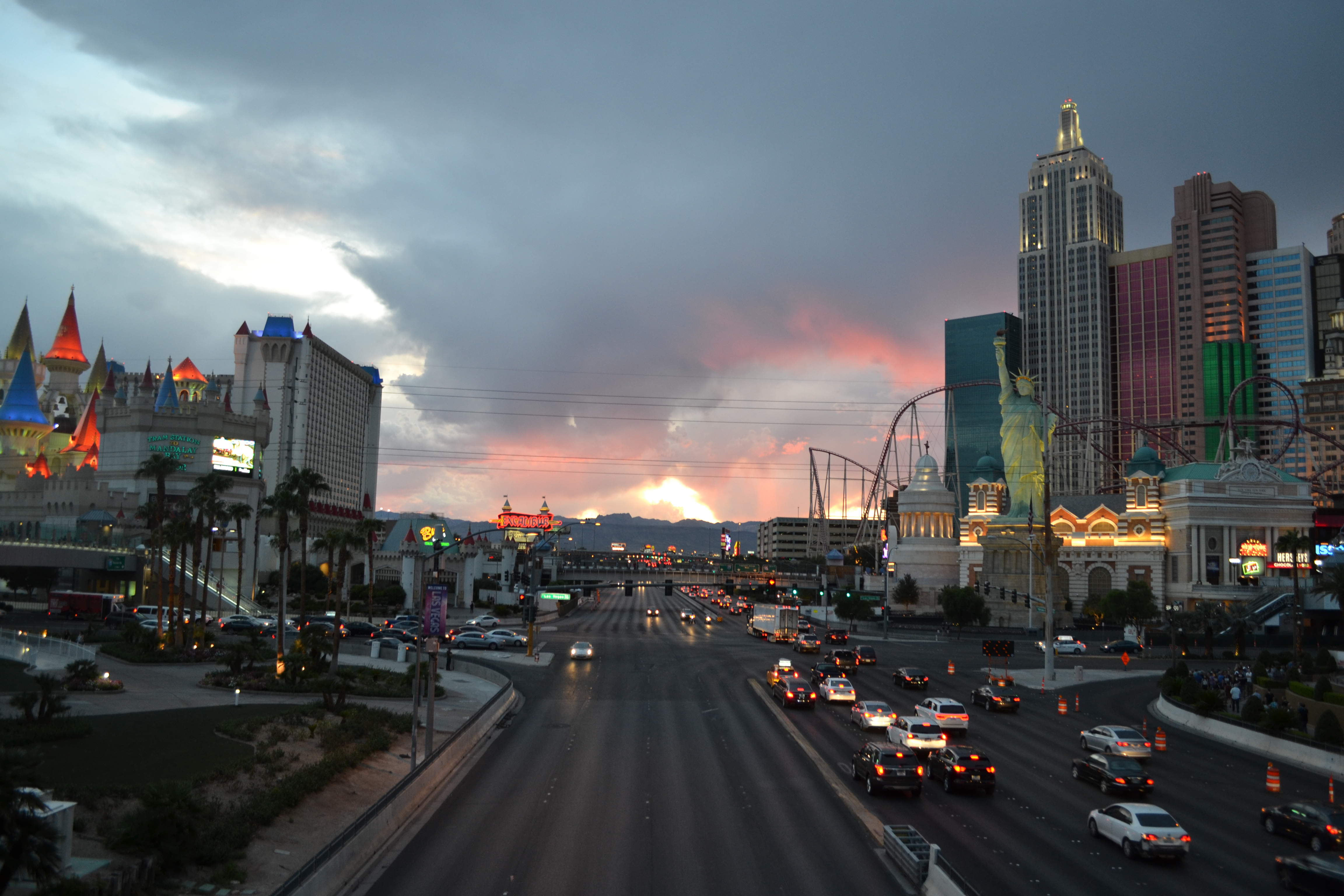 I can safely say that whilst driving down the strip isn't easy and it will no doubt increase your stress to ridiculous levels, it's definitely doable if you time it right and keep your wits about you. What's not advisable is driving down it the **wrong way** – a personal low light, having to perform a five point turn to the tune of fifty honking 4x4s.
Drink, drink like a fish
I knew Vegas would be boozy, but oh my, nothing prepared me for the level of alcohol consumption that would take place within such a short space of time. Enter a casino – any casino – and the moment you sit down at a table to play, throngs of waitresses offering you any kind of alcohol your heart desires will magically appear. What do you do in return? You tip them a dollar chip. A sure fire way to get absolutely plastered and quickly. At one point, we stayed at the same table for a good five hours, with margaritas on tap. Add this in to the bottomless mimosa breakfast and the "shots" (I say shots, they were literally half pints) of tequila we'd consumed en route, and you begin to understand how i) we messed up so badly seeing Cirque du Soleil and ii) people get so swept up in the moment that they conclude that gambling their house on a single game of roulette is a good idea.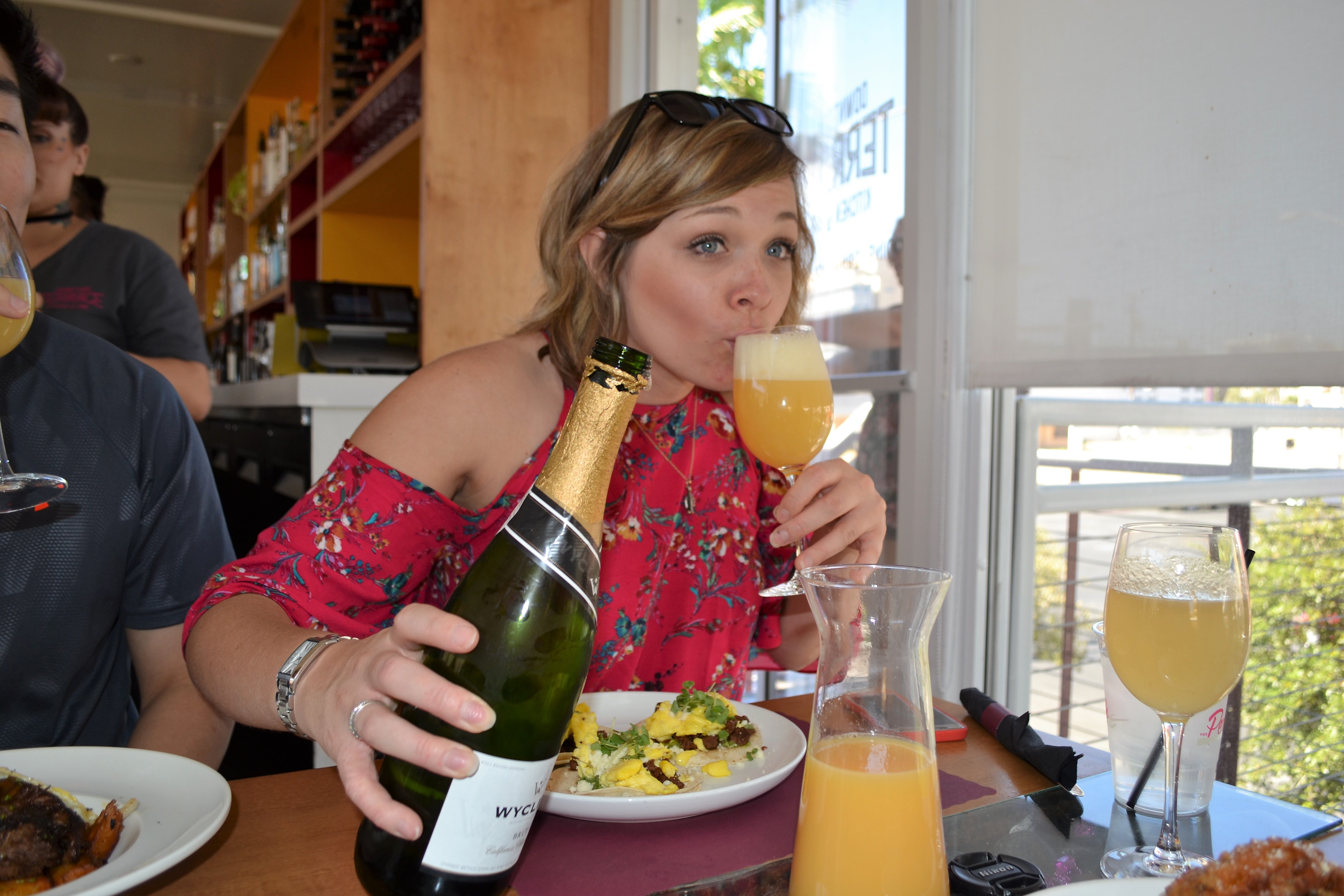 It will come as no surprise that, being located in the heart of the desert, things can heat up pretty quickly.  Don't be fooled into thinking your fine when you're amid the air conditioned playgrounds that are the casinos. Alcohol is incredibly cheap in Vegas where $2 pints are standard and the aforementioned free-poured spirits on the streets are a plenty. In fact it reached 108 degrees when we were there, so staying hydrated is the best tip I can give you – stay safe kids!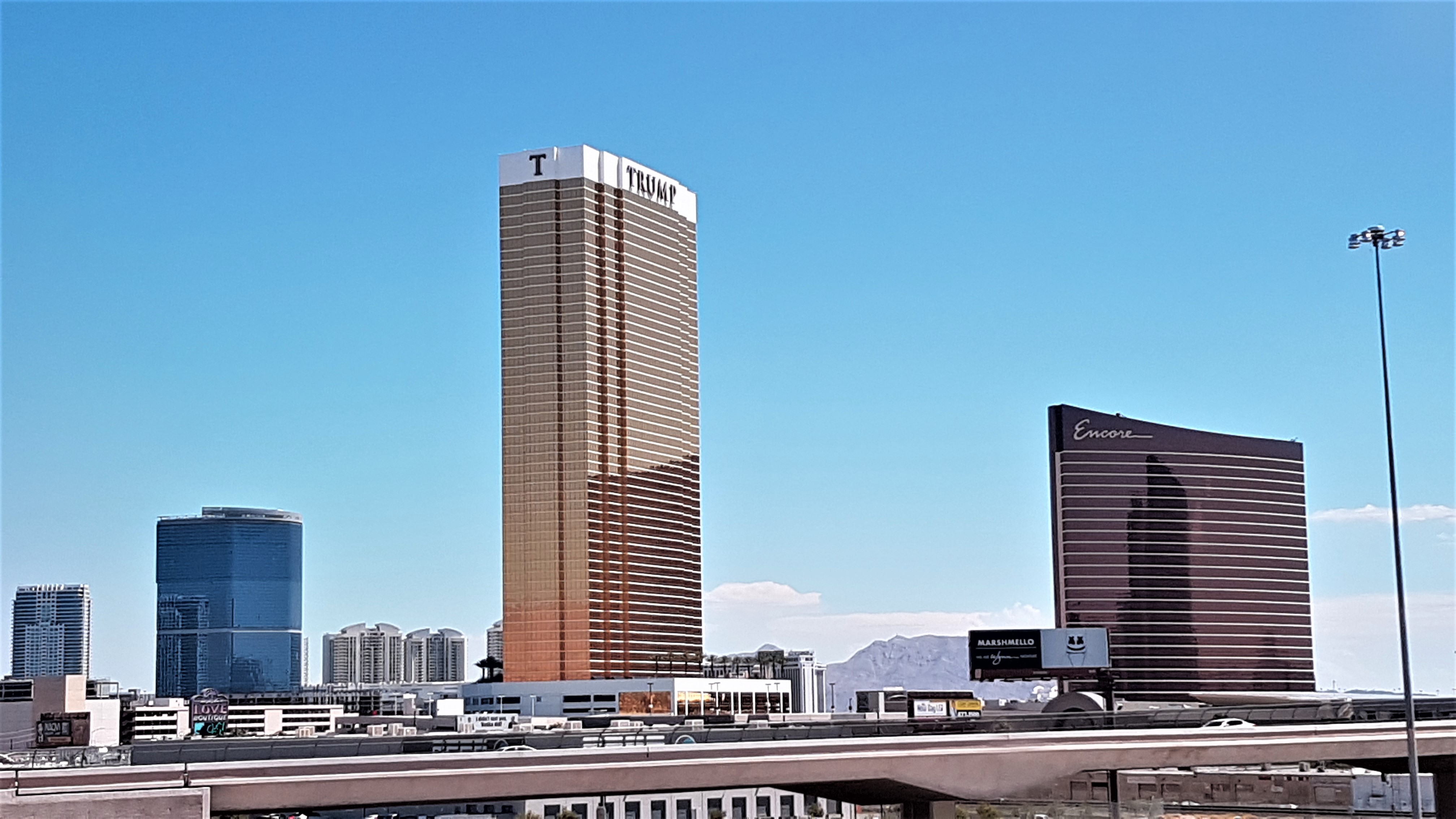 Having experienced the bright lights of Vegas at the grand old age of 27, it feels unnatural to say that I would actually quite like to return! It's obnoxious, it's in your face and it's all round a terrible place, but as somebody who doesn't really do gambling, there was just still something about it that had me hooked. Until next time…