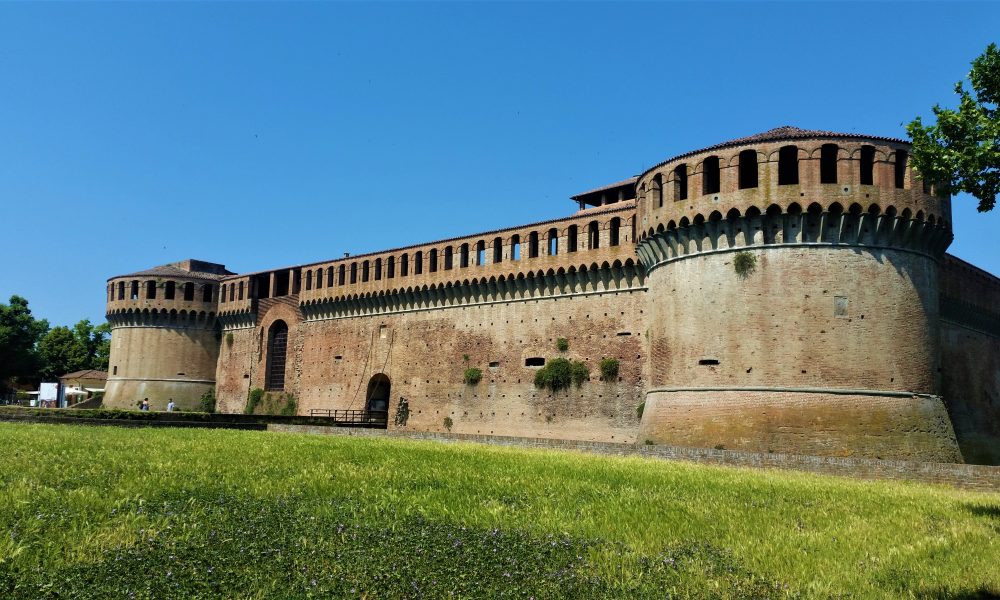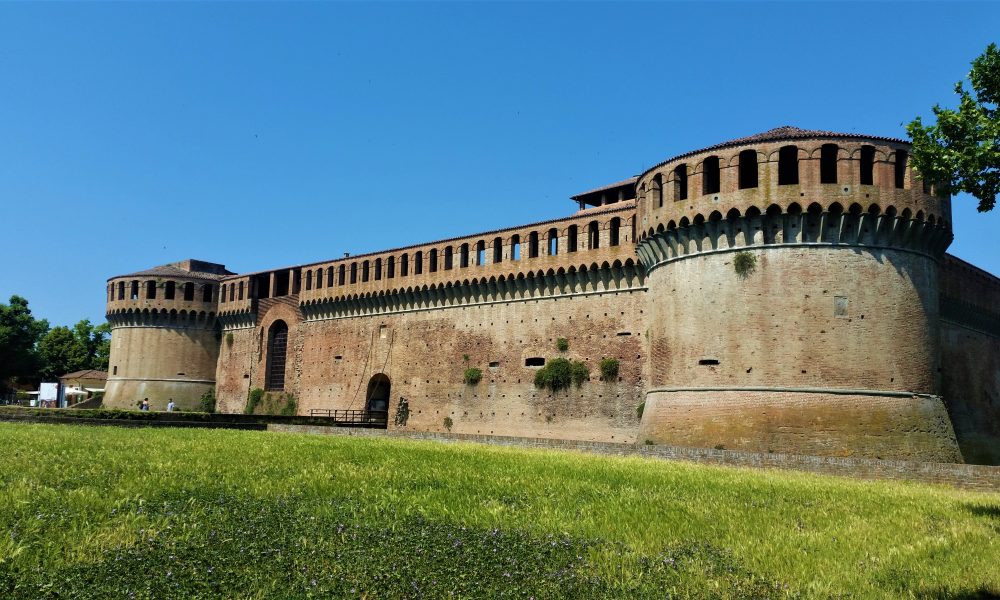 When you think about all the late night drives through London, the time and effort spent rehearsing, the shows where people are so disinterested they play chess on their laptop (that happened) and the painful opening slots where you play to just your mum – it's fair to say that I play in a band for the love of music. So when my band was offered the opportunity to fly out to Imola, Italy to play a three day music festival, all expenses paid – whether we were staying in an Italian mansion or a 1* bnb plagued by a continental breakfast (we all want cooked!) and a lack of air con – I was in.
 Here's a little piece on our trip to play what is an incredibly warm and welcoming festival that draws in music lovers to this charming little town from all over Italy annually.
Our destination was Imola, about 50km south-east of Bologna. This small and relatively unknown town is twinned with our hometown, Colchester, hence the musical wifeswap-type scenario going on where cultural exchanges happen throughout the year. Having woken up at 4am to leave home, the journey to get there was somewhat troubling, with no direct route to Imola from Bologna Airport, upon arrival it took one bus, one incredibly sweaty train ride through the beautiful countryside, and a short walk to reach the town's centre and our hotel.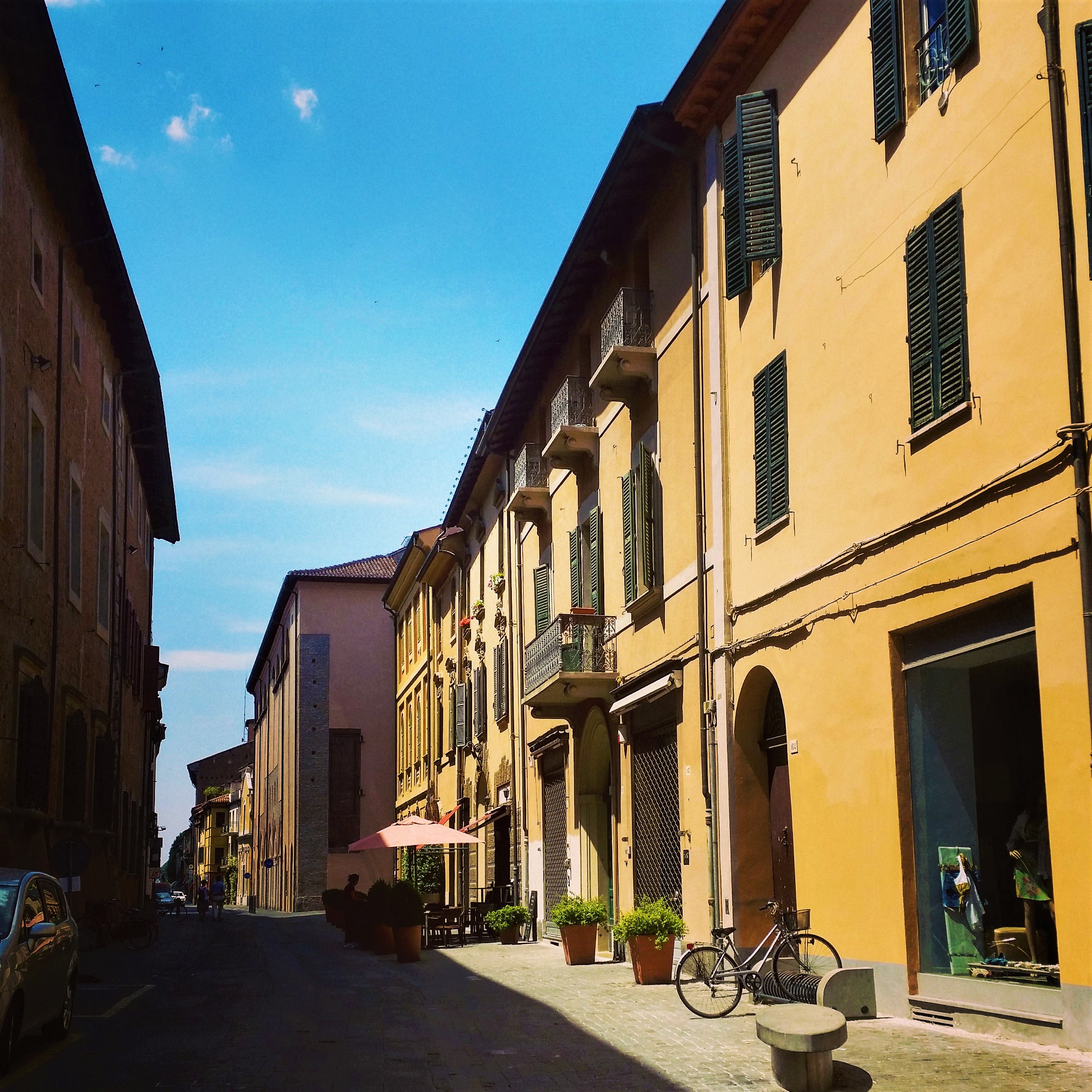 Upon arrival, we were greeted with a schedule documenting what we would be doing throughout our stay – from drinks with the mayor to soundchecks and dinners, it was going to be a jam packed few days! It was then when we opened our cases to get ready for our rendezvous with the mayor that panic set in, as we realised our guitar pedals had been confiscated by airport security. Now, if you're a musician, you'll know that when you're not playing with your own gear and you're provided with a backline, your pedals are the one flicker of familiarity, making sure you vaguely sound like you're supposed to. Oh, and for some reason they took my trumpet mouthpiece – pretty integral. Imola is a small town, and hunting down the gear we needed involved a lot of eyelash fluttering and sweet talk, on behalf of our translator, to borrow gear from the music school to make sure we could play the shows. Using somebody else's used mouthpiece was the low-light of the trip…
Anyway, our meeting with the mayor turned out to be super formal. It was basically in a palace, a grand, gold-clad palace. The boys decided that shorts and t-shirts would be fine for this. Everyone else was suited up or donning a glamorous dress. All I can say is I'm grateful they didn't wear the tank tops!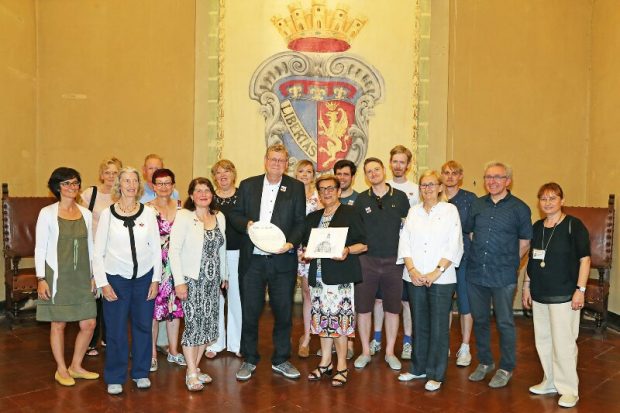 We had a show to play that evening, but once introductions were out the way, we took a wander around the city to suss things out. The colourful rows of buildings contrasting with the piercing blue skies were stunning and washed away any tiredness among us, as we found the picturesque square where would be performing that evening.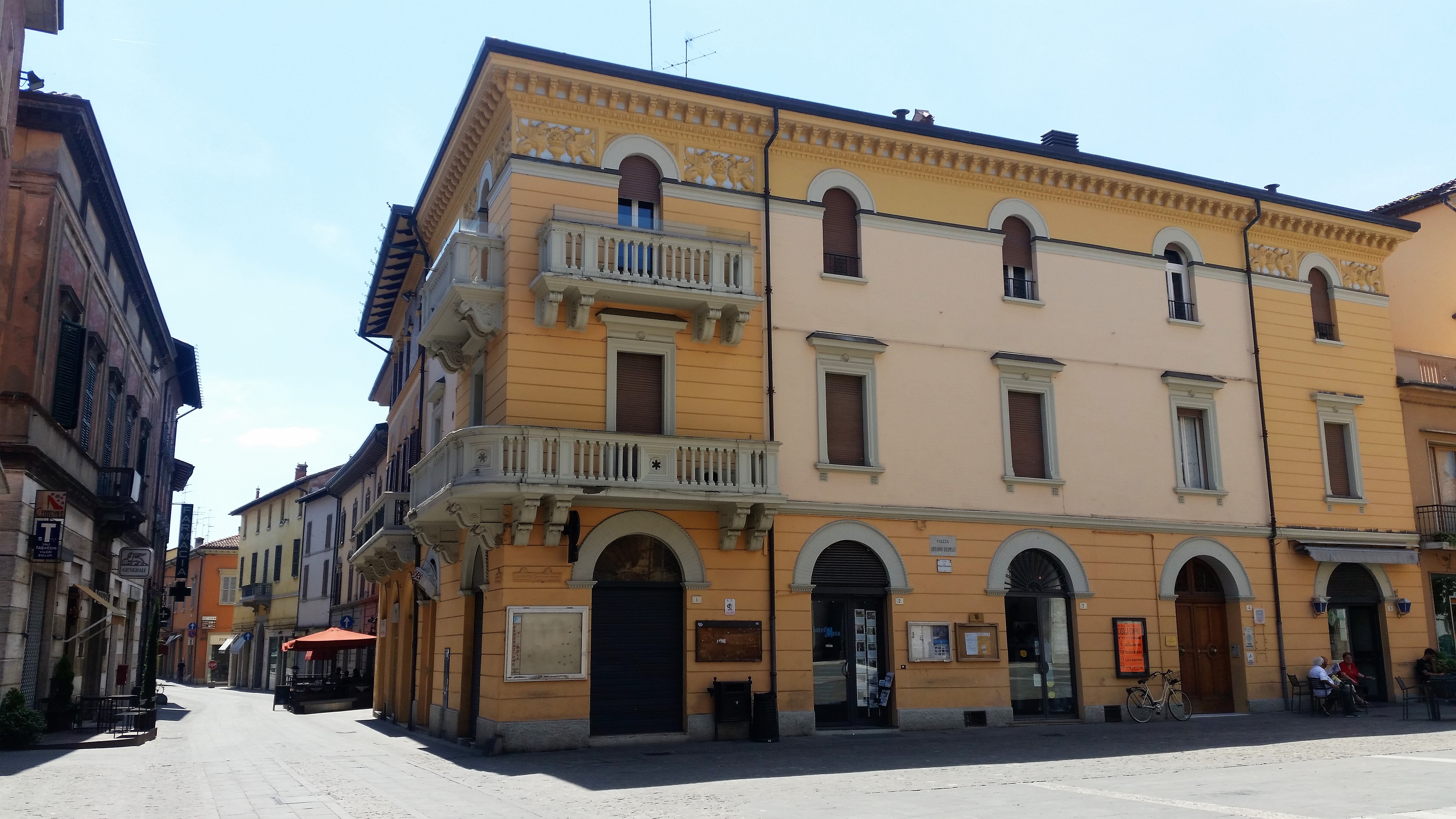 The festival itself takes place over 9 days and 9 nights, with events crescendoing towards the final evening where the entire town gathers in the main square to soak up the sounds of the headliners. The idea behind the festival is that everyone can enjoy music for free, but in the most remarkable of settings as the city opens up old courtyards, historic buildings, squares and gardens. The streets become bustling swathes of activity, as bands take to them to perform open air, rustic and exposed.  There's a real sense of community. On every street corner you're smacked around the face with something different, whether it's jazz music, or a band performing covers of their favourite TV themes. In fact, there are so many acts and artists to choose from that earplugs actually come in handy, as at points I could hear one band in my left ear, and another in the right!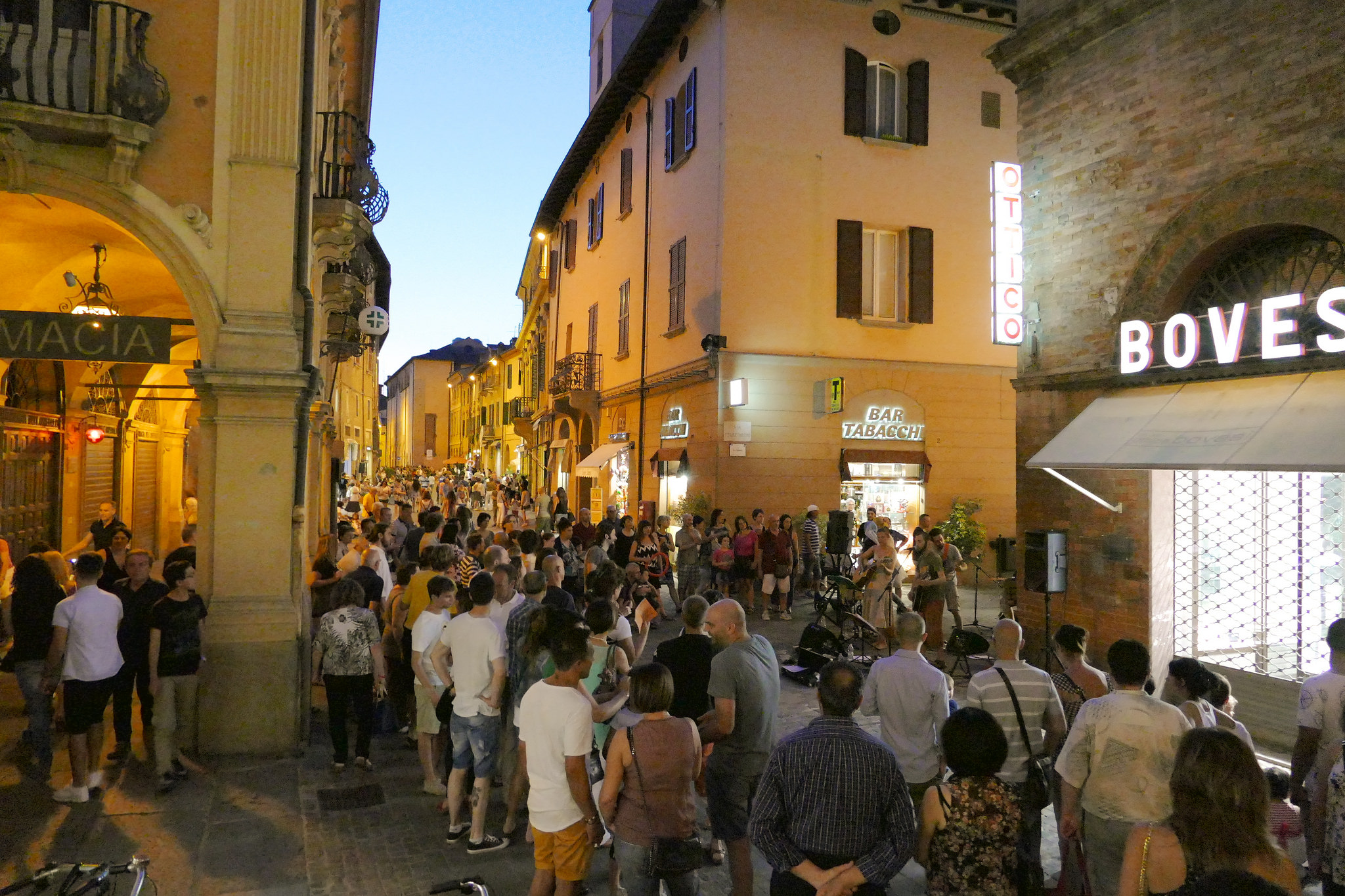 Image source: Flickr
Our first show was a success, playing a stripped down acoustic set to around 600 people in the square.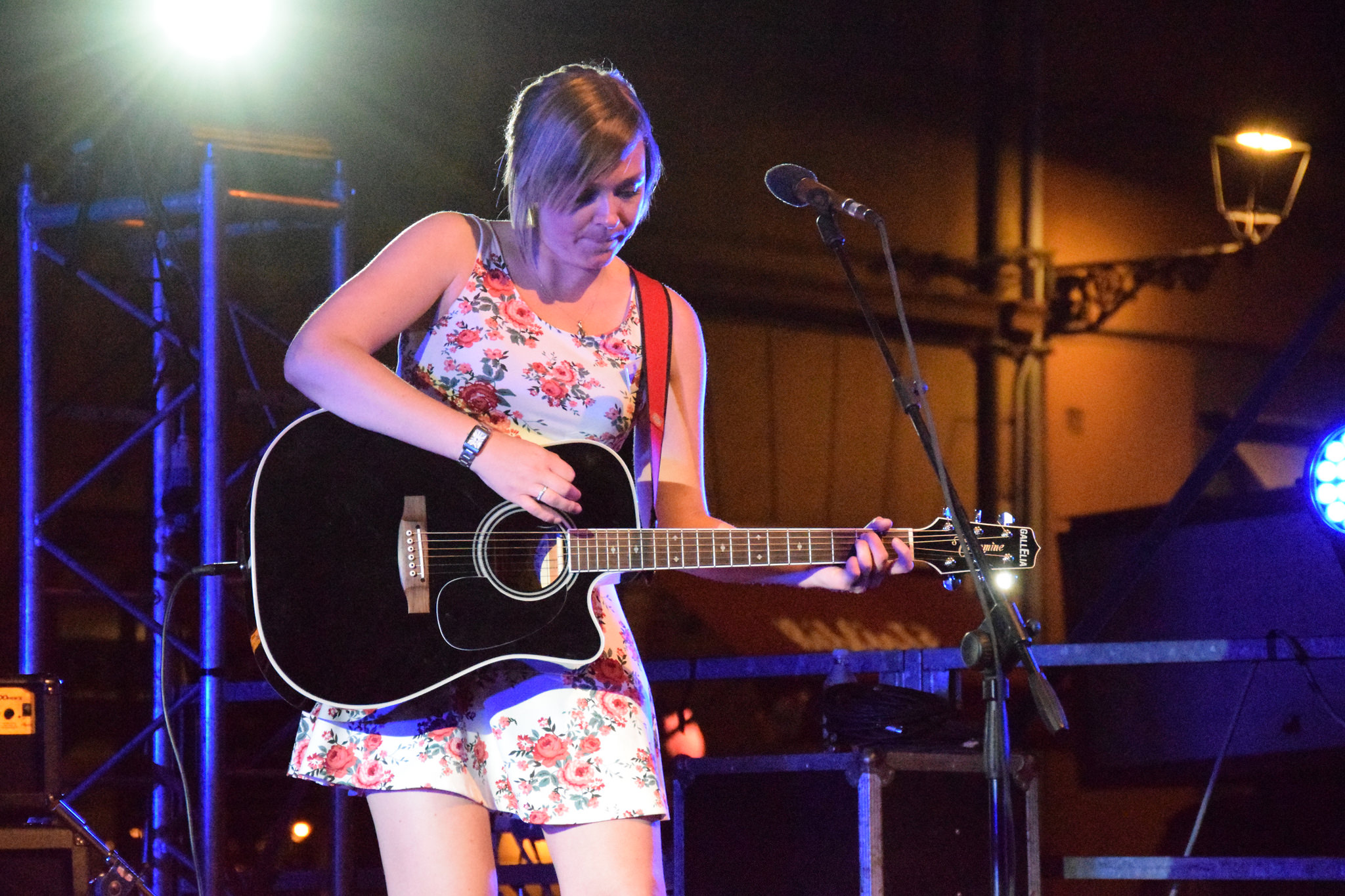 There's a real party-like atmosphere at the festival. Local vendors line the streets to showcase the flavours of Italy, with homegrown food that's bursting with personality. You'll also find no shortage of local wines and spirits on offer, but perhaps most memorably for us – a gin stand where freepouring is the only way. A fun night was had by all, except me, accidentally becoming so drunk that I could no longer see and dying in bed until 4pm the following day – missing all the band's arrangements – before being dragged to soundcheck to do it all again. I want to put it down to a mixture of travel tiredness and alcohol!
The next day, the boys headed off to the F1 racetrack and museum, which is one of the main draws of the town. The track became famous in 1994 after Ayrton Senna, the great Brazilian champion, died in an accident, but it has since become known all over the world for hosting the San Marino F1 Championship up until 2006.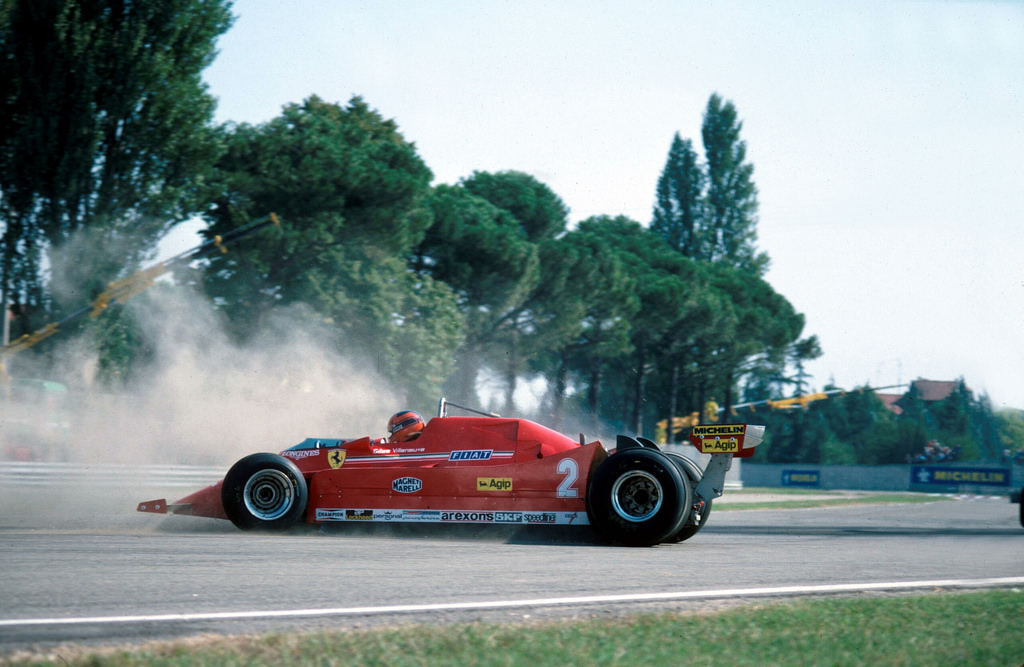 Image source: Flickr
From here it was time to for a rehearsal and some food. I'm not usually a great lover of Italian food. I tend to get bored with pizza and pasta half way through and wish I'd just ordered a hunk of meat, but of course, there's more to Italian food than pizza and pasta. Queue this awesome spinach flan, drenched in cheese sauce.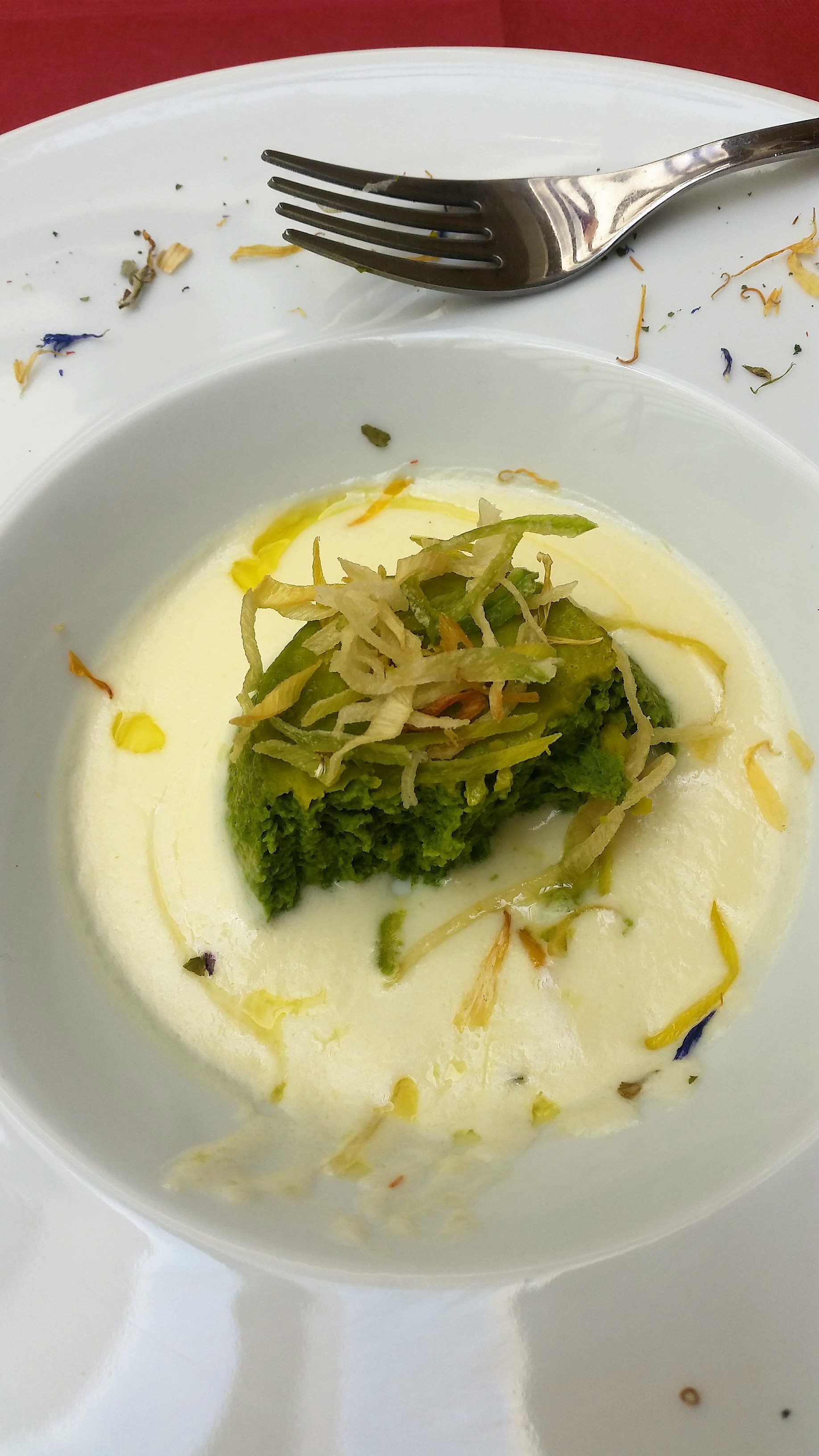 Imola has much to offer in the way of boutique delis and suave eateries, both with indoor seating set amid the cool of the AC, and outdoor terraces where punters can enjoy the scorching summer sunshine with a cold beer in hand.
Show number two, at a local youth centre: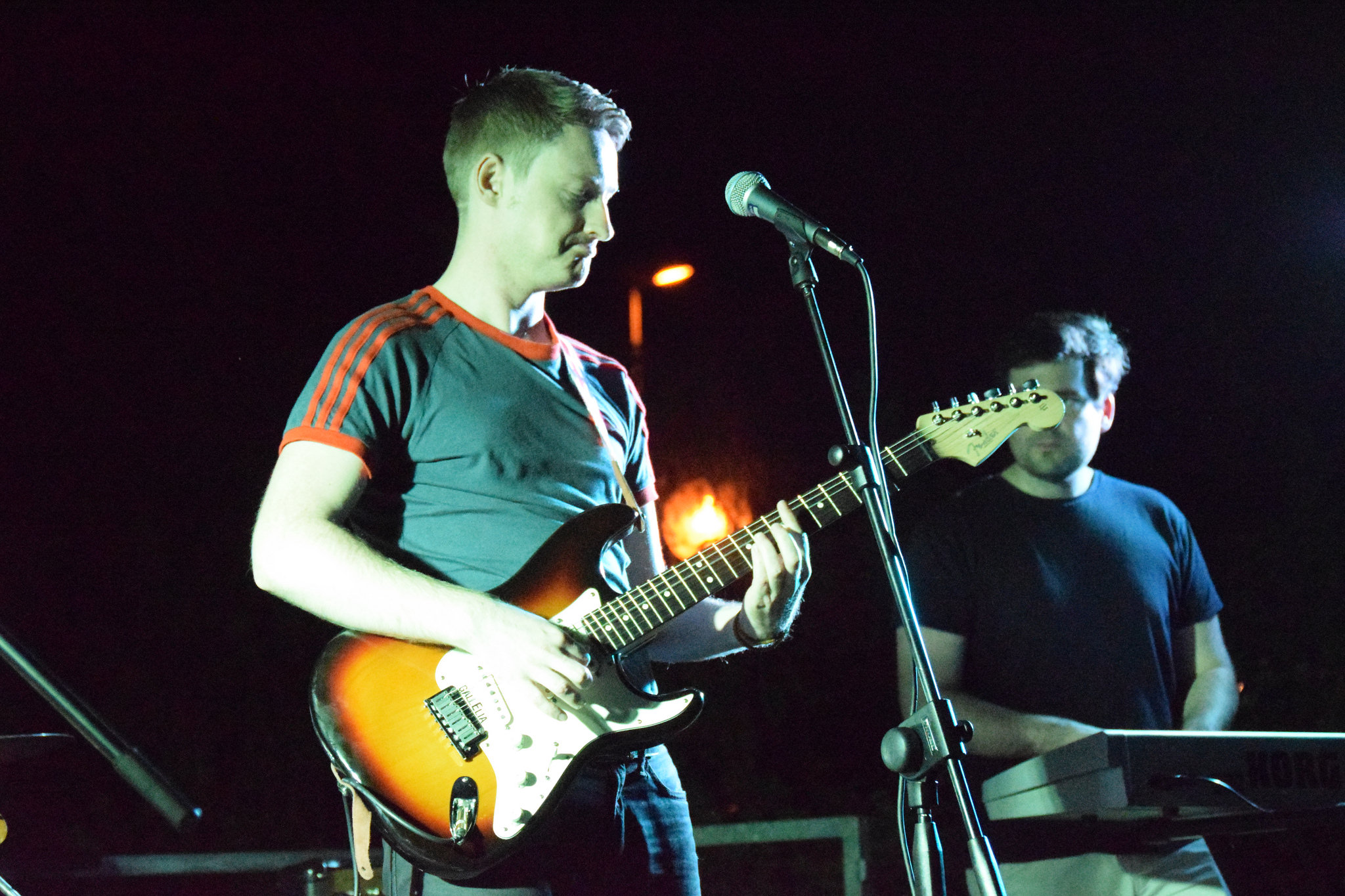 Our hosts recognised that on our last day we were slightly burnt out, so opted to take us down to the local river to sunbathe and enjoy some downtime. The region surrounding Imola is truly stunning and carries so much history. You could easily spend weeks driving around, exploring the hidden vineyards and rugged foothills.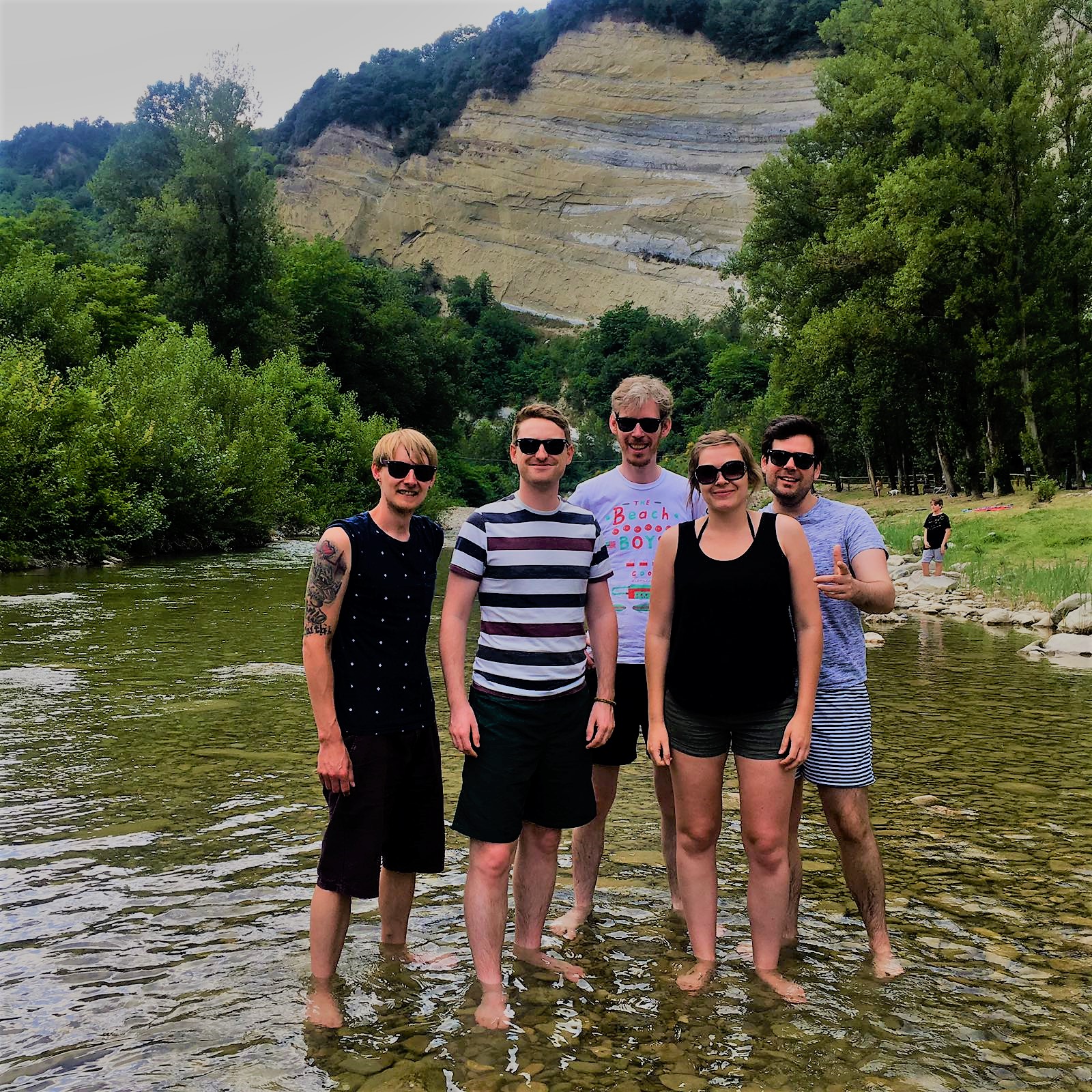 Walking the streets can be tough amid the summer sun, especially when there's a lack of shade, so if you ever find yourself in Imola, one of the best ways to get around is by bike. We got up early on our last day and headed out from the hotel on two wheels in hope of catching a breeze as we wound our way through the vibrant streets, stopping along the to visit the town's historic castle.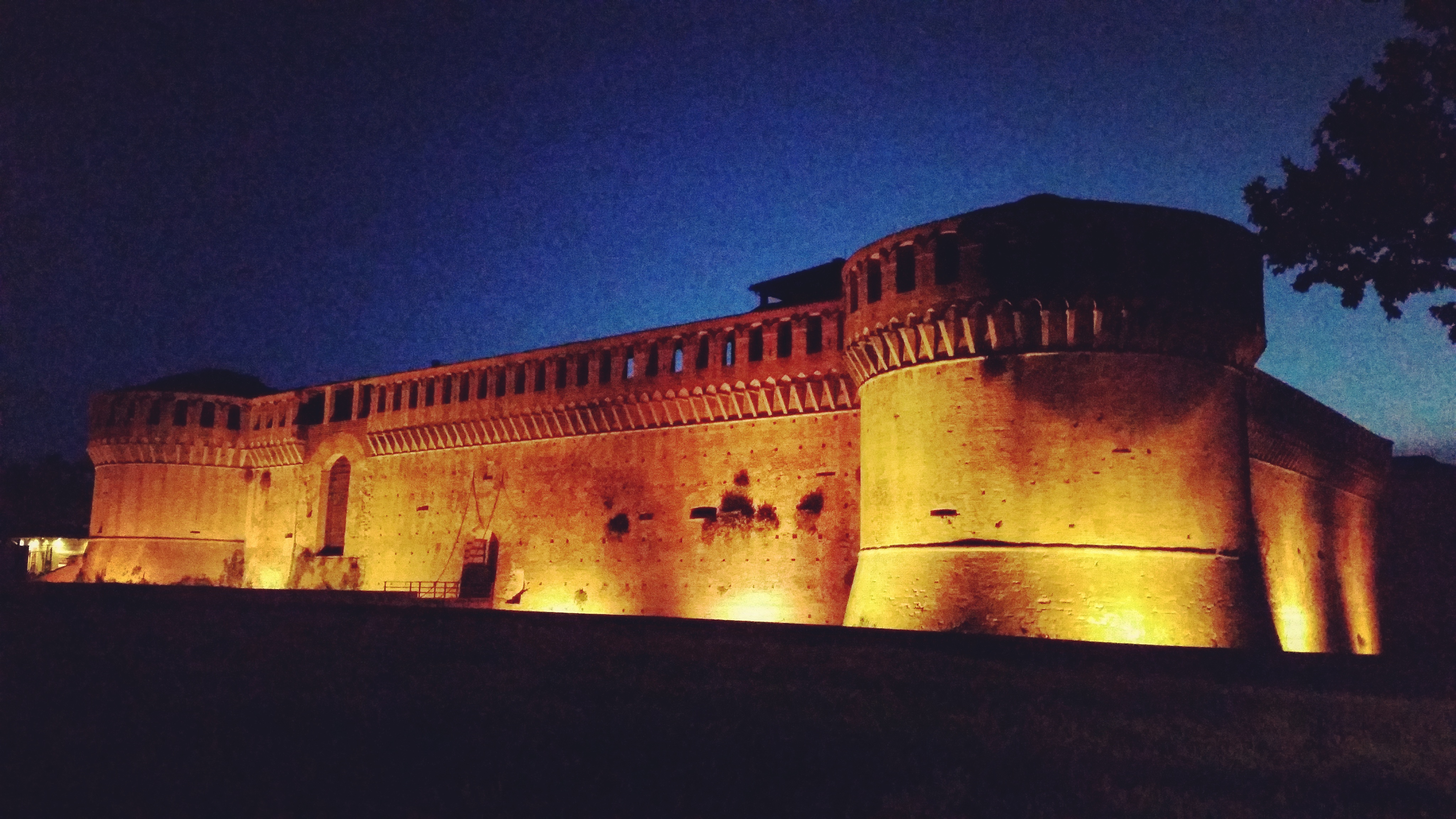 Our show that evening was in my favourite area of town yet. A small square, with gracious arches, sculptures and surrounded by quaint bars, all ready to give us beer! The architecture throughout the town never breaks cover, always remaining the bold and bright centrepiece of the streets, just as intended.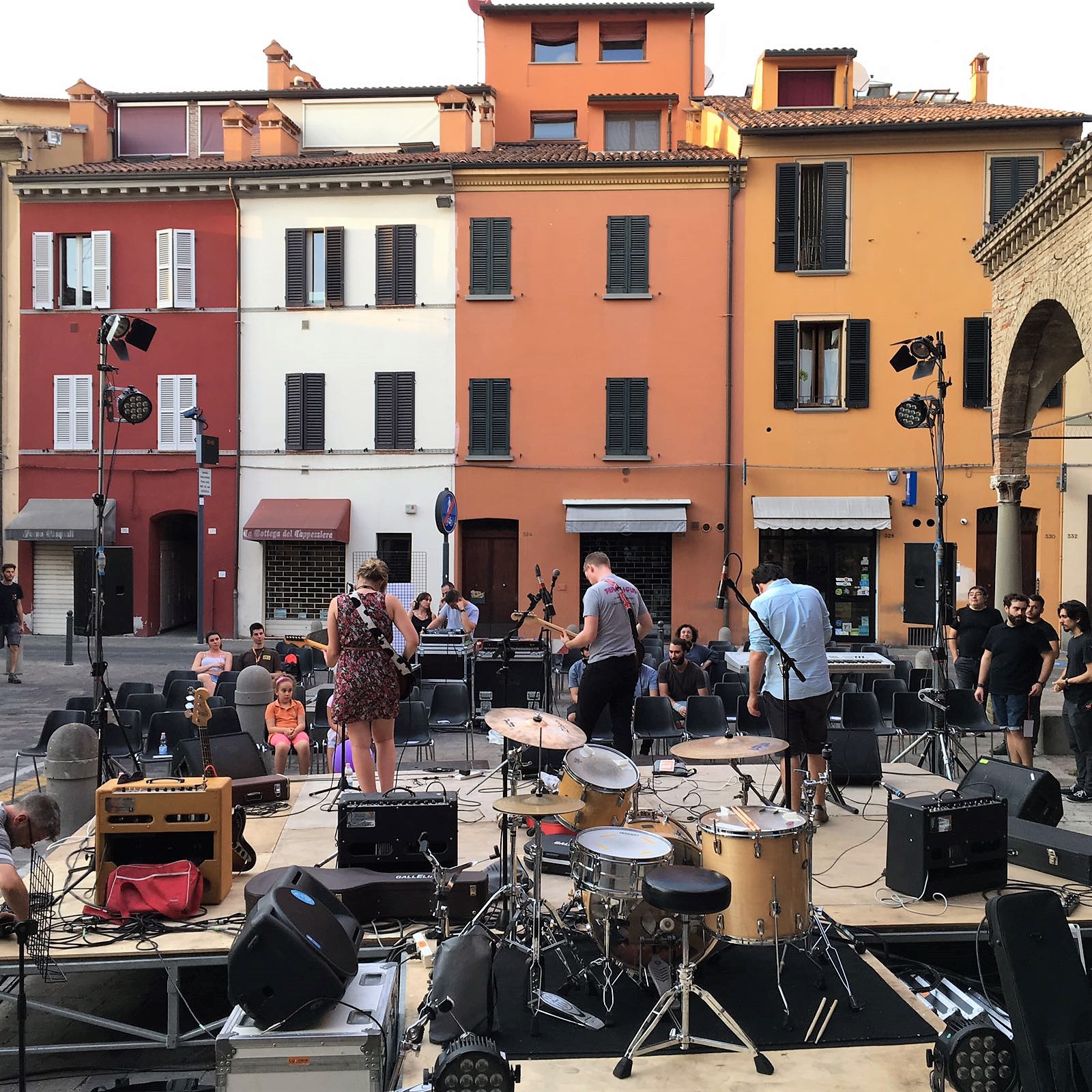 Not a single bum note played, our final show was the perfect end to our wonderful trip to Imola, one of Italy's hidden historic gems. If you're looking for a summer music festival to attend next year, forget Reading, V Fest and Lattitude – Imola is the place to be. This ordinarily sleepy town has so much to offer in the way of impressive architecture, bliss scenery, and not forgetting its incredibly friendly locals, but when the festival kicks off, that's when Imola truly comes alive. See you next year!