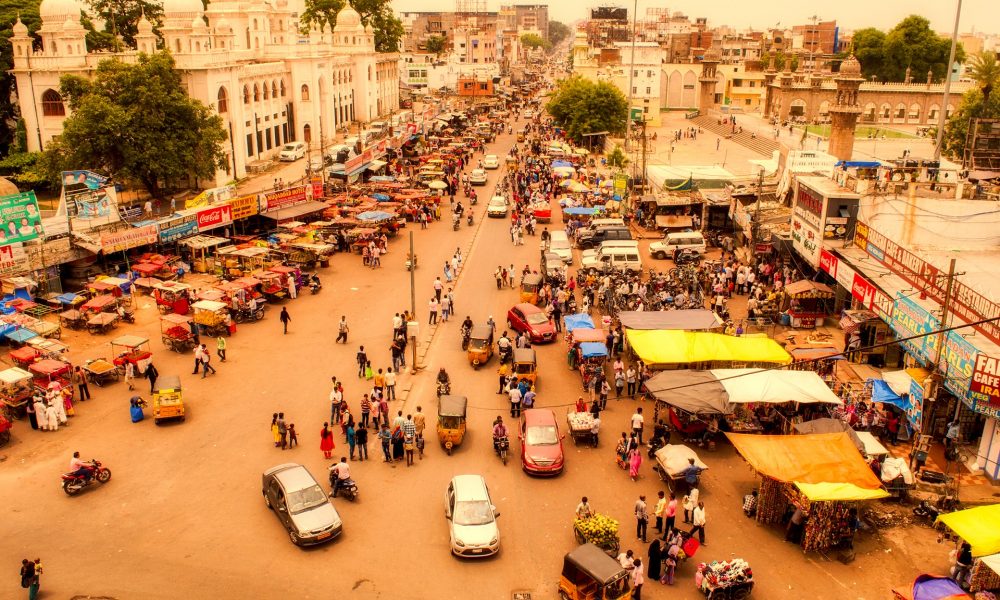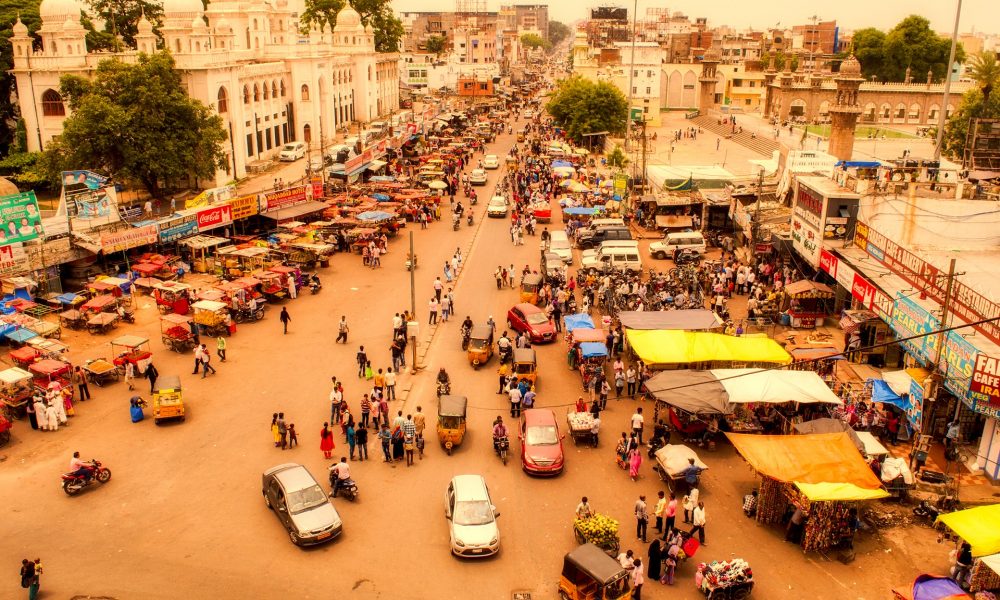 Situated at 1,778ft above sea level, the city of Hyderabad is a melting pot of historical charm and urban expansion that collides to create one of India's most inspiring city destinations. It's a place where rolling hills envelope glistening lakes that overlook the calming banks of the Musi River and historical landmarks live contently side by side with a rapidly developing infrastructure. But whether you choose to spend your time there cruising the colourful streets by rickshaw in search of the delicate pearls that Hyderabad is famed for, or gazing upon architectural marvels of times gone by, a trip to Hyderabad is a continual journey of discovery no matter how discerning the traveller may be. You've got 24 hours – here are the Hyderabad essentials.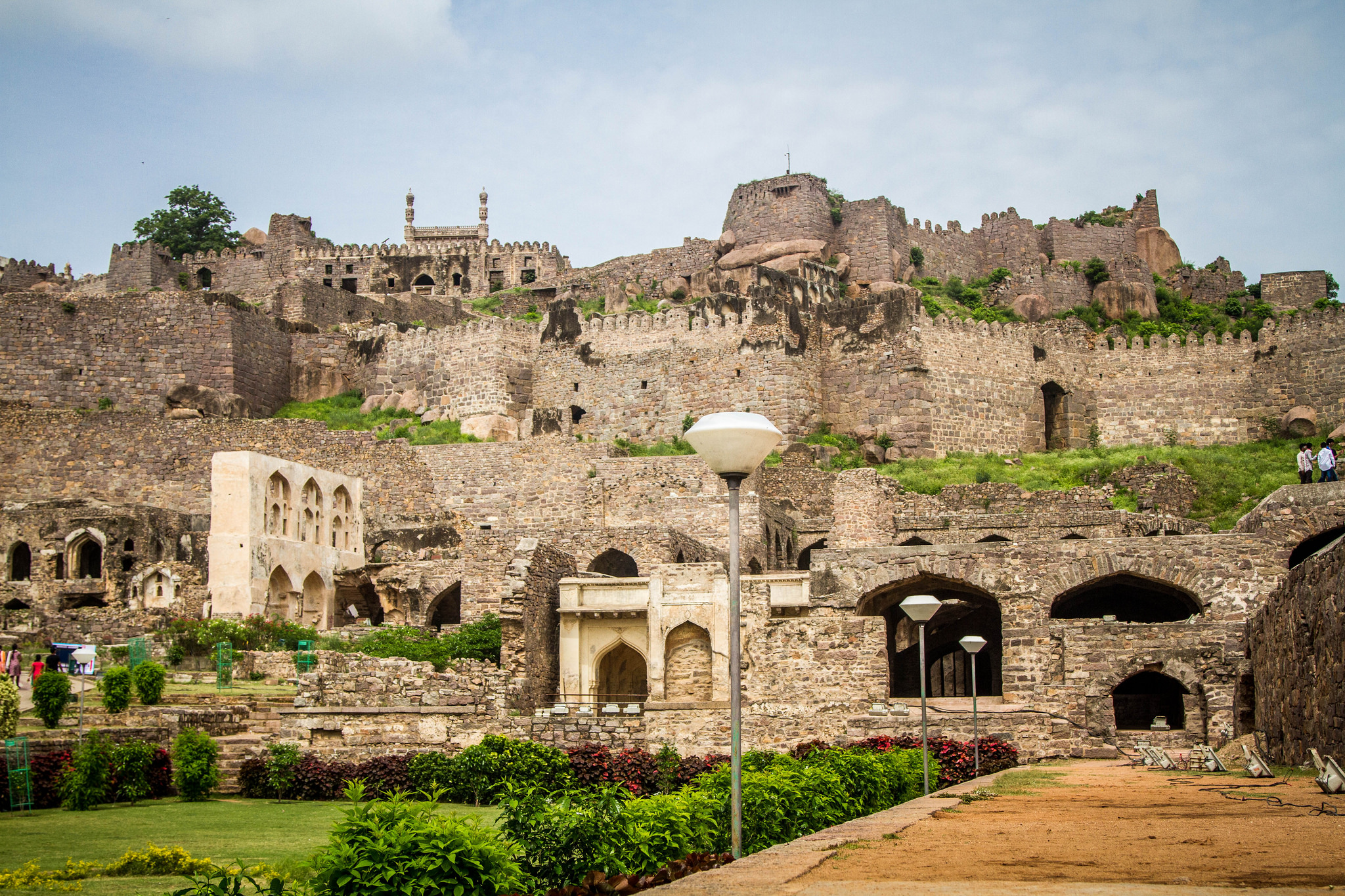 Golconda Fort
No trip to Hyderabad would be complete without a visit to what is arguably its most iconic landmark – Golconda Fort. Perched upon a 120-metre tall granite hill, this fortified citadel was crafted by the Qutb Shahs Dynasty back in the 16th century, and is both an accomplished and important relic of the country's rich past. A full day can easily be spent exploring this jagged, sloping fort and all its intricacies, as it spans almost 5km of land. More than just a case of bricks and mortar for the sake of defense during times of war, the fort is absolutely stunning, comprised of majestic palaces, mounted cannons, halls of great grandeur, quaint stables, peaceful temples and draw bridges galore. There are masses of history on offer here, and every turn delivers a humbled nod to the city's thriving past. If you've ever been to Chichen Itza, you'll be familiar with the concept of attempting to find the exact spot within the grounds that allows you to perform the 'clap'. Golconda Fort was built for the purposes of defense and therefore designed to amplify even the smallest of noises. So, forget all the fancy overzealous sound technology of today, if you can find the perfect spot to clap, your handiwork can be heard a whole kilometre away – an impressive addition to the already remarkable architecture!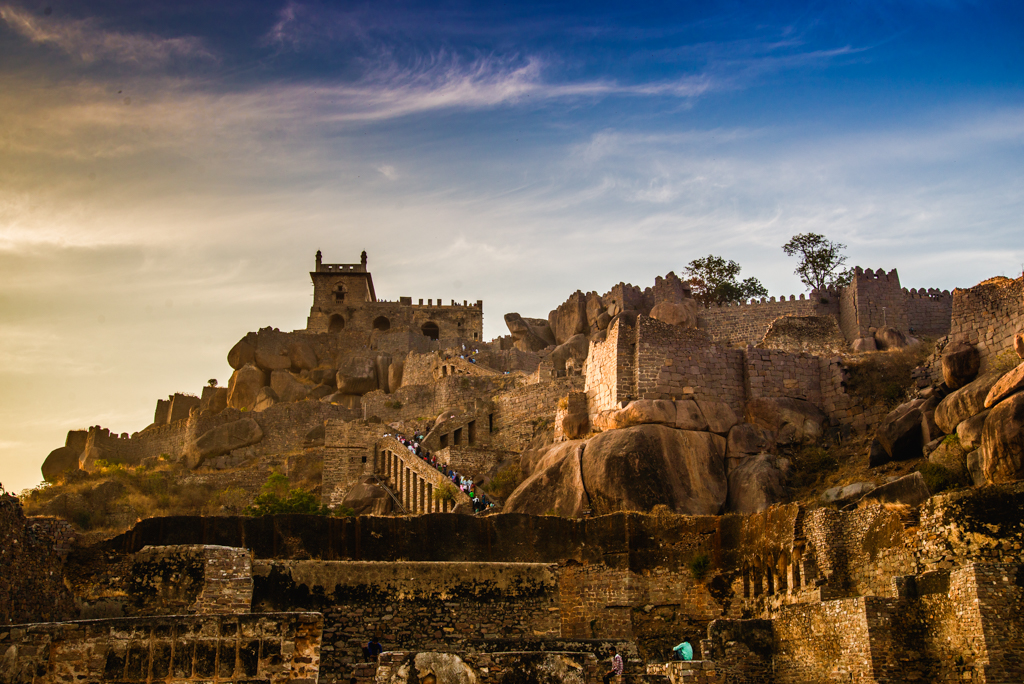 Charminar and its Winding Market-maze
Perhaps best visited at night when illuminated and the crowds are thinning, Charminar is another example of fine Indian architectural craft and is recognised the world over as a symbol of Hyderabad. Its four minarets tower high into the sky, accompanied by four graciously falling arches which face outward towards the bustling streets. Famed for the unprecedented level of attention to detail that's clearly been integrated into the design, its calming nature is juxtaposed by the seemingly never-ending winding maze of market stalls that surround it. From perfumes and locally handcrafted souvenirs to kalamkari paintings and everything in between, this sprawling barrage of stalls is the ultimate shopping experience when in town. Rumour has it there is an underground tunnel that runs inconspicuously beneath the area, once serving as an escape route from Charminar for rulers in case of attack – however, to this day the tale has never been confirmed.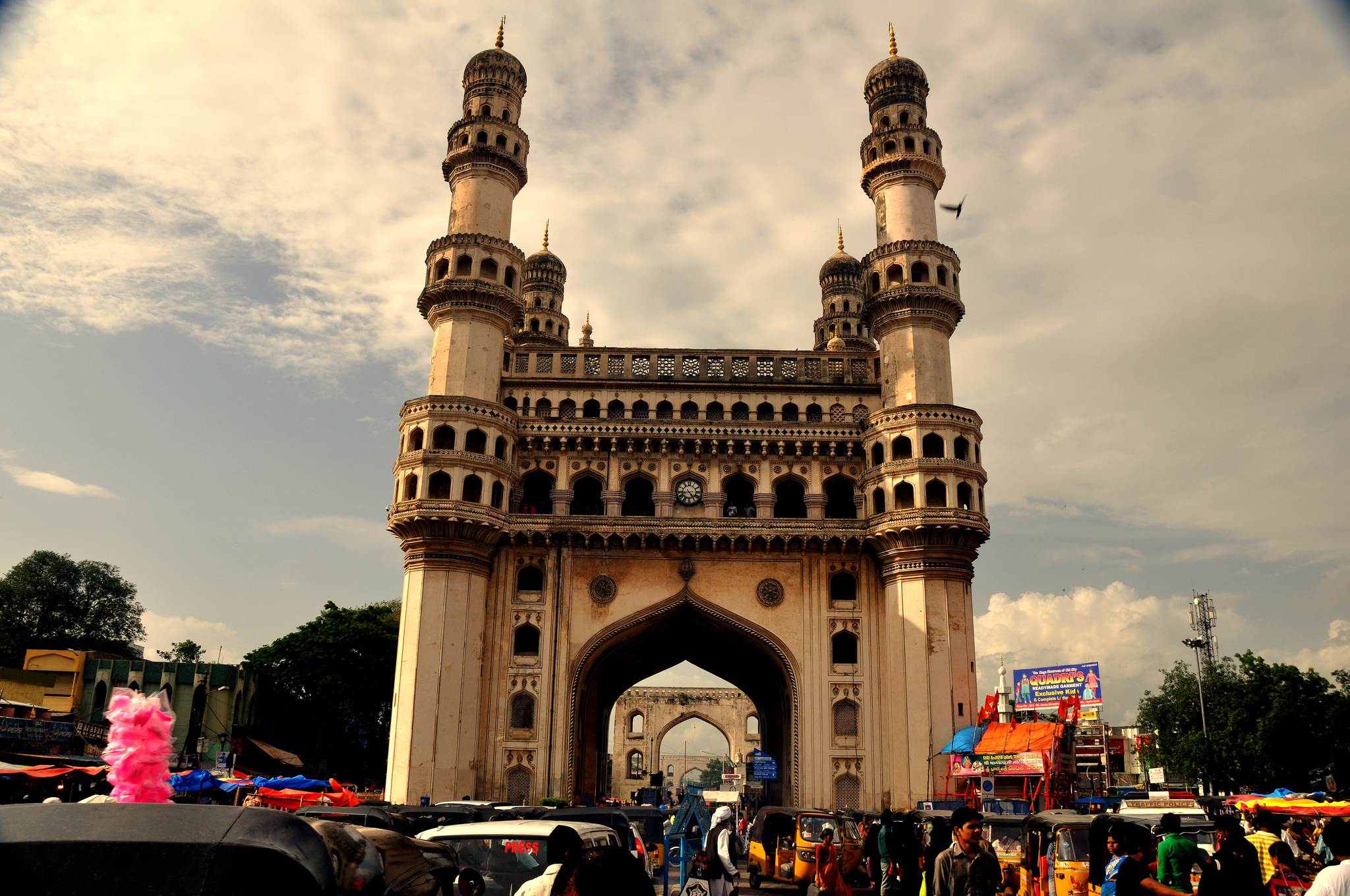 Discover the Flavour of Hyderabad
If you're out and about exploring during the day and looking to just take a quick snack stop, there are bakeries galore offering freshly baked sweet and savoury delicacies, however, for a more refined pit-stop that captures the quintessentially British afternoon tea experience at the heart of this historical city, Taj Krishna Hyderabad is at hand. For glitzy rooftops views of the sprawling city beneath you at night, try Skyhy or Stone Waters for a refreshing take on Indian cuisine that packs a punch. Or for those who are looking to indulge the taste buds in an authentic culinary experience, ditch the guide books and head to one of the many markets where locals can be found dishing up good old-fashioned street food with a whole lot of love. Pather ghatti is known amongst travellers as being the holy grail of Hyderabad street food, with the aromas alone more than capable of reducing you to a salivating mess. Vendors move around with their carts dishing up their specialty dish; chai with buttery nankahtai, served with flaky pastry, however, egg bondas, chaat and samosas should all be on your checklist, and can be found on menus across the city.